Gaming BeeSwap Discounted SWAP.HIVE Bridge
Big surprise, people are trying to game the obvious holes in product designs. In this case, someone is converting SWAP.HIVE to HIVE back and forth (and paying the associated fees) to get their hands at some BXT token. Let me see if I can work out why they do that.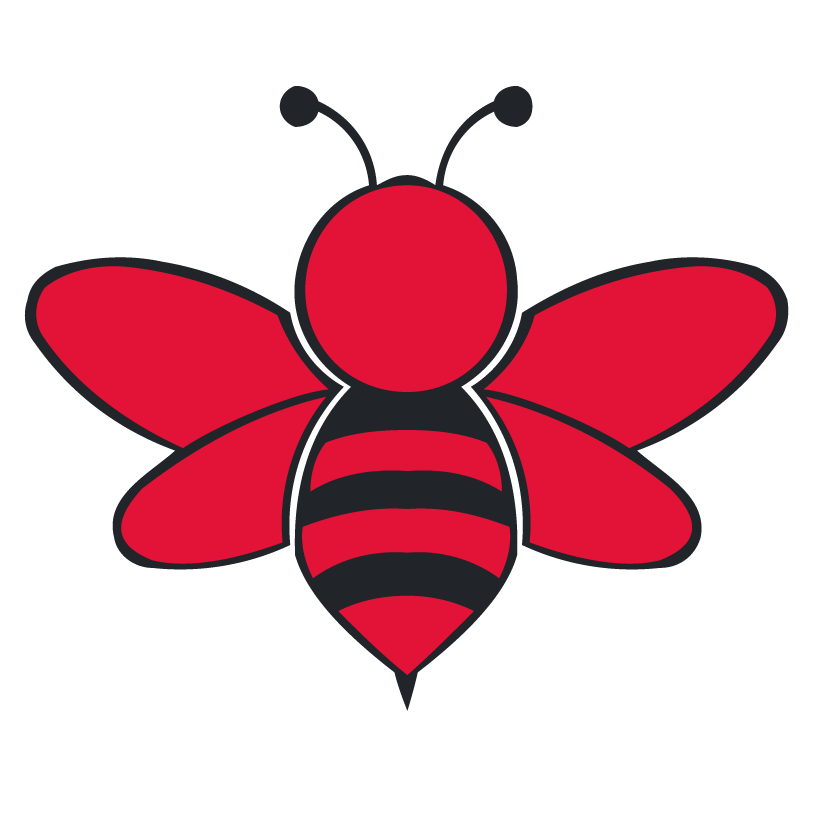 Why Does SWAP.HIVE Exist?
For starters, you are surely familiar with HIVE coin that is the blood that circulates in the veins of this *blockchain environment. Chances are you actually own some, acknowledging that Hive is a sensible network project (to you).
Due to the technical limitations of Hive, someone built another project on top of that. It is called Hive Engine. While it has its own independently valued (priced) BEE token, the users are familiar with Hive (and HBD, the Hive Based Dollar) so having pegged tokens (called SWAP.HIVE and SWAP.HBD respectively) makes sense. You probably think "pegged" means "1:1 interchangable". I do not.
There is no way to make a truck drive on a railway. Roads and railroads are different and so are the tokens. Fortunately, your container can be unloaded from a truck and loaded on a train (and vice versa). It comes with a fee but it is usually worth paying.
Once you realise the same thing happens with SWAP.HIVE and HIVE, it takes about ten seconds to arrive at one of the two mainstream conclusions.
Conclusion 1: SWAP.HIVE is always worth slightly less than HIVE
While the Hive Engine team holds one HIVE for every SWAP.HIVE they print to be used in the world behind their gate (and only releases when the SWAP.HIVE gets destroyed). It is still a private project relying on a private entity. No matter how small is the risk to you, it exists and that makes the value somewhat lower.
Conclusion 2: SWAP.HIVE is always worth slightly more than HIVE
There are so many great things you can do on Hive-Engine that you cannot do on Hive. Whether it is playing games like deck-building PvP card game Splinerlands or town simulation game dCity, investing in tokenised communities or investment funds, HIVE cannot buy any of those alternative tokens. SWAP.HIVE does.
Market Rate for SWAP.HIVE/HIVE Pair Exists
That is the real conlusion that combines the both points of view. Depending on the situation, either token can be more valuable.
Whenever the rate deviates from parity by more than 1 %, everyone has a way of trading effectively by printing/burning SWAP.HIVE via Hive Engine. You always get 0.99 for your unit but if the market rate is outside 0.99-1.01, that is a good deal. If it is inside the range, there is no effective way to push it back to 1:1. Unless you found a private deal (not effective) you were stuck with the token you had unless your subjective valuation left the range and you decided to make the conversion (even if it felt wrong for your perceived objective market price)
Discounted SWAP.HIVE Bridges
That is why there is a handful of services that aim at estabilishing a cheaper conversion by simply holding an amount of both HIVE and SWAP.HIVE that allows customers to send in one token and receive the other within seconds. LeoFinance's LeoDEX was the traditional alternative offering 0.25% fee. The only issue is, if the traffic gets single sided, one of the tokens can be out of stock and you have to wait for someone else to convert it in the other direction. LeoDEX 20k liquidity was not enough at times. Neither was the 180k their younger competitor BeeSwap offered at the same rate. The newest player would be HivePay undercutting at 0.2% rate but their 2k liquidity is not really relevant to the industry right now. On a side note, LeoDEX's liquidity has also gone down since the BeeSwap dominated the market.
BXT Rewards
A recent BeeSwap trick is rewarding conversion from the underrepresented side (leaving the pool more balanced) with BXT token (that has been recently introduced to incentivise some Diesel Pools). All conversions over 25 (SWAP.)HIVE in a three hour period share a fixed amount of BXT rewards. The more unbalanced the liquidity, the more rewards (announced in a dedicated channel on dCity Discord).
Essentially, your 0.25 % fee gets reduced at a rate depending on the traffic. When the traffic is low, the fee can be even negative (BXT tokens you get can be worth more than the fee you paid).
That is when the back and forth conversion can make sense. It is a risky business (someone else can make a big conversion at the same period and your BXT rewards will suck) that is likely to be conducted by bots in a really short time. That sounds good as the potential excessive rewards are evened out andthe gamers steal from compete with each other at the expense of generating conversion fees (that support the BXT value as BXT stakers get a cut).
Limitations
How come the liquidity stays unbalanced when the balancing mechanism works? Well, it really focuses on securing a floor for daily fee generation as opposed to focusing on offering an uninterrupted fair price conversion service.
Remember the SWAP.HIVE/HIVE pair has a market rate. Unfortunately, noone offers price discovery mechanism along with the trading opportunity. Before LeoDEX, you could trade at 0.99 or 1.01 or not at all. Then two more points appeared (0.9975 and 1.0025) with the first discounted bridge. BeeSwap innovation allows using the full interval of [0.9975,1.0025]. Should the fair price stay at say 0.999 for a while, the market can be stable at a slightly unbalanced point where BXT rewards allow arbitrageurs to pick up enough of a kickback to trade at that price.
The caveat is, if the fair price of SWAP.HIVE is 0.9925, the stable point is a single-sided liquidity. Anyone having SWAP.HIVE is incentivised to cash it in at 0.25% if available (getting a bargain of 0.9975 HIVE for a token worth only 0.9925). Anyone having HIVE can convert just enough to pick up the rightamount in BXT rewards to cover both fees - because they now have SWAP.HIVE that should immediately be bargained back into HIVE (under the 0.9925 fair price assumption).
Obviously, the pegging mechanism is supposed to burn some SWAP.HIVE to return it back to parity but noone wants to burn 0.9925 token if they only get 0.99 value.
Proposition
In practice, people have different views on fair rates which allows transactions to happen even with limited pricepoints available. The purpose of the exercise was to explain why the system is not as smooth as it appears. The fair price belongs to the (0.99,0.9975) interval too often. The current BXT reward system offers no incentive to push the price back into optimal range (and mints/burns only defend the 0.99 and 1.01 frontiers without really aiming for parity).
The real solution should implement raising the fees for the popular direction of conversion. That way the fair price leaving the [0.9975,1.0025] area does not encourage emptying one side all the way to zero - just emptying it to the point where fees are too high to autoconvert (more than the small amount necessary to legally game the BXT rewards - that are somewhat lower than in the single-sided scenario).
When I said "solution", I focused on customer. I am curious to hear from the BXT stakers whether they actually prefer such a change as well.
Was the article helpful to you? Well, you got lucky to read it. It is not shown on standard feeds so your friends might really appreciate a reblog.
Posted Using LeoFinance Beta
---
---