Paseo estación central, a beautiful and picturesque place [Esp-Eng]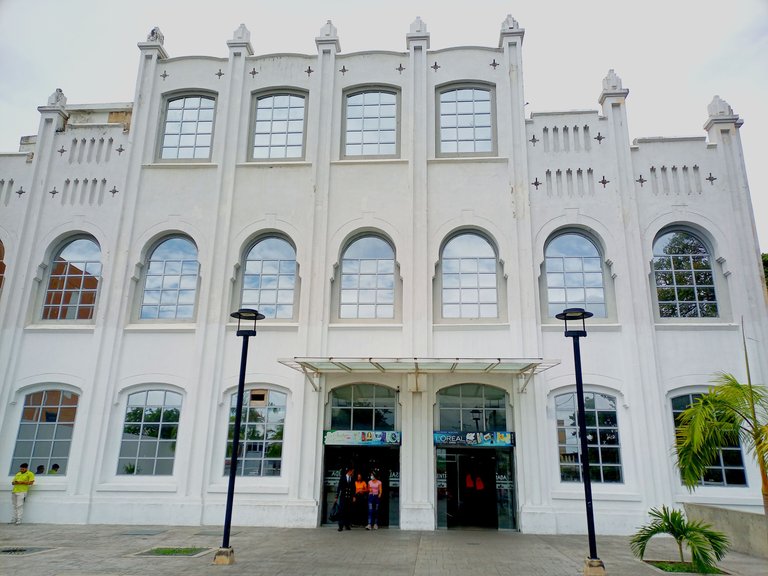 Greetings dear friends, I hope you are very well and have a super great day, full of positivism and a good attitude, I am pleased to return to pass through this great community, to share with you some interesting facts, about a shopping center located in the center of Maracay in Venezuela, plus some pictures I could take a few days ago that I visited.
It is in a shopping center called paseo estación central, it is relatively new, I do not know exactly how long ago it was inaugurated but it is said that it is not more than 5 years old, it is quite well known throughout the city and many people visit it daily, especially for its affordable prices in terms of technology, especially cell phones.
Saludos queridos amigos, espero que estén muy bien y que tengan un día súper genial, lleno de positivismo y una buena actitud, me complace volver a pasar por está genial comunidad, para compartir con ustedes algunos datos interesantes, sobre un centro comercial situado en el centro de maracay en Venezuela, además de algunas fotografías que pude tomar hace algunos días que lo visité.
Está en centro comercial se llama paseo estación central, es relativamente nuevo, no sé exactamente hace cuánto tiempo que lo inauguraron pero dice que no tiene más de 5 años, es bastante conocido en toda la ciudad y muchas personas lo visitan a diario, especialmente por sus precios accesibles en lo que respecta a tecnología, sobretodo celulares celulares.
---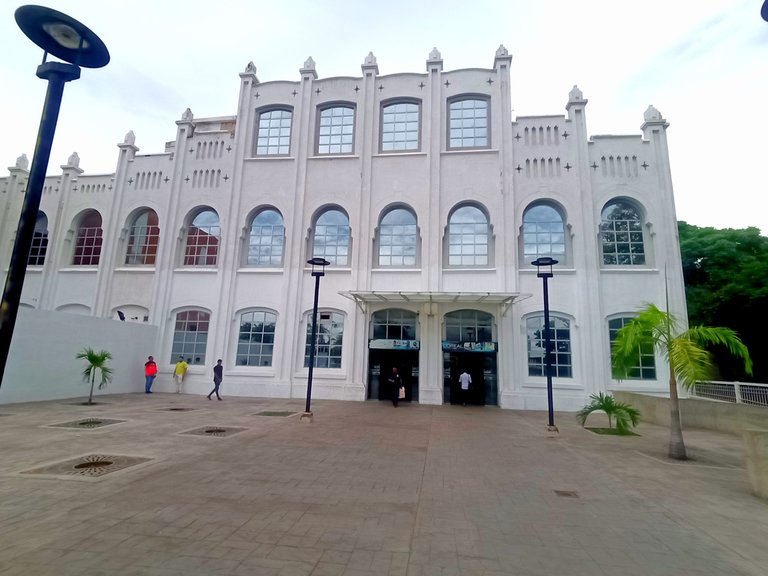 But there are not only technology stores, there are a lot of stores selling clothing brands and very good quality, there are also shoe stores, health food stores, plus who goes with the t can get things for the home and restaurants and food places, everything that a good mall can offer us.
The central station promenade, is super big, in fact if you do not know this place well, it is easy to get lost. In my case it always happens to me that I enter through an entrance and when I leave I go out through a totally different place, and for a few seconds one is a little disoriented, because it has several entrances.
Pero no solamente hay tiendas de tecnología, hay un montón de tiendas de venta de ropa de marcas reconocidas y de muy buena calidad, también hay zapatería, tiendas naturistas, además de que también podemos conseguir cosas para el hogar y restaurantes y locales de comida, todo lo que un buen centro comercial nos puede ofrecer.
El paseo estación central, es super grande, de hecho si no conoces bien este lugar, es fácil perderse. En mi caso me pasa siempre que entro por una entrada y al salir salgo por un lugar totalmente diferente, y por algunos segundos uno queda un poco desorientado, pues tiene varias entradas.
---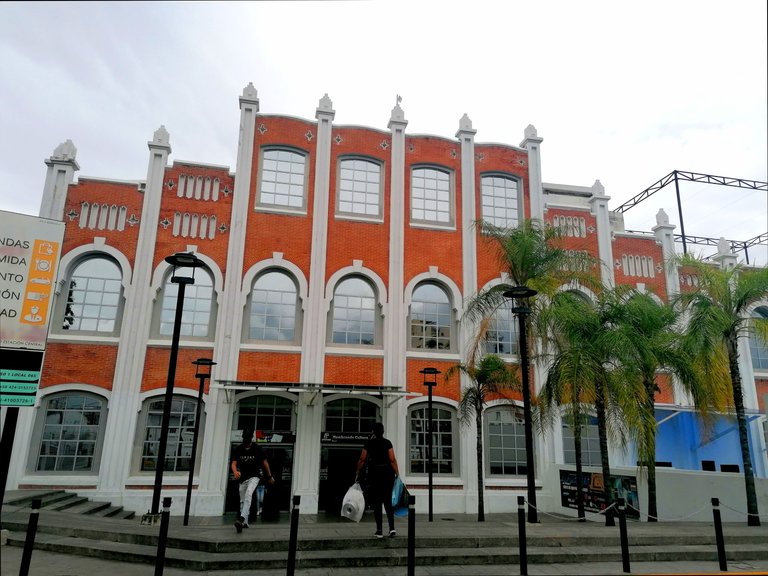 Something super interesting about the structure of this beautiful mall, is that for several decades, they are not shopping center but it was a place where they manufactured fabrics, a textile, which was called "looms of Maracay", which sadly stopped working a few years ago because things got very complicated in the country and I guess they could not with the economy as it was and the shortage of raw materials and a lot of other things.
I personally did not know this place before, and if I did I do not remember it, but I know that my parents did know it when it was looms of Maracay, but the great thing about all this, is that although this great textile factory that was part of this city for so many years, seems to still be there, because when they reconditioned it and turned it into the central station walk, they did not change its structure at all, it retains its essence, so it looks like an old place but at the same time super current, so well preserved and beautiful it is.
Algo súper interesante sobre la estructura de este hermoso centro comercial, es que durante varias décadas, no era un centro comercial sino que fue un lugar en donde fabricaban telas, una textileria, que se llamaba "telares de Maracay", que tristemente dejó de funcionar hace algunos años atrás porque las cosas se complicaron mucho en el país y supongo que no pudieron con la economía como estaba y la escasez de materia prima y otro montón de cosas más.
Yo personalmente no conocía este lugar antes, y si lo hice no lo recuerdo, pero se que mis padres si lo conocieron cuando era telares de Maracay, pero lo genial de todo esto, es que aunque esta gran textilería que formó parte de esta ciudad durante tantos años no está, pareciera seguir ahí, pues al reacondicionarlo y convertirlo en el paseo estación central, no cambiaron para nada su estructura, conserva su esencia, por eso parece un lugar antiguo pero a la vez super actual, por lo bien conservado y bonito que está.
---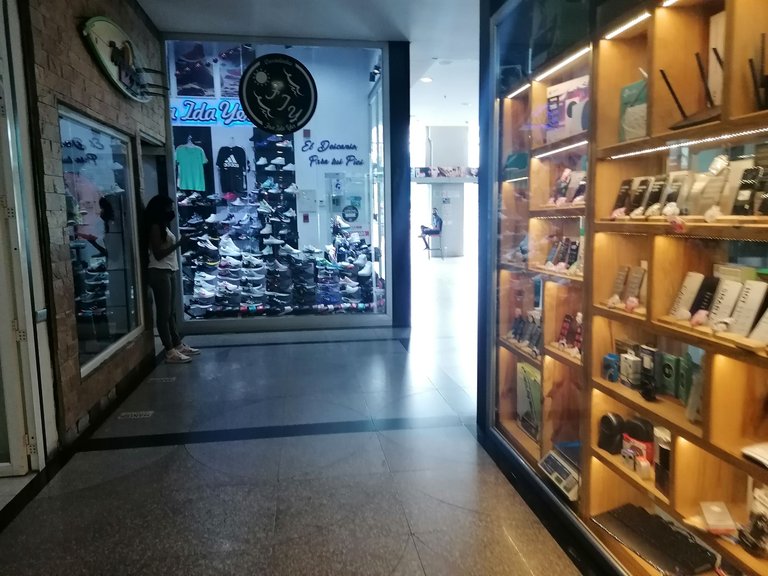 How I ask you this place is always super full of people, which is why he could not take many pictures inside, But how can you see it there different types of stores between the aisles of this beautiful place, pills that of course are super neat, always keeping its own style, of course that constantly makes him much maintenance this place, super months left for the time it has, And of course it does very well because everything looks in very good condition.
Cómo les dije este lugar siempre está súper lleno de personas, por lo cual no pude tomar muchas fotos dentro, Pero cómo pueden verlo hay diferentes tipos de tiendas entre los pasillos de este bonito lugar, pastillas que por supuesto están súper aseados, manteniendo siempre su estilo propio, por supuesto que constantemente le hacen mucho mantenimiento a este lugar, sobretodo por el tiempo que tiene, y claro que lo hacen muy bien porque todo se ve en muy buen estado.
---
The mall has 3 floors, in the last one is the restaurant but only adds a certain time, so I could not go up, this floor is just as nice and well done as the other two, in the pictures I took you can not really see the size of this huge mall, to see it you have to visit it personally.
I hope I have managed to share with you good pictures and good information that will make you feel like you are really getting to know the place. Thank you very much for reading my publication until the end, I hope you liked it. See you soon friends, we will read each other next song.
El centro comercial cuenta con 3 plantas, en la última se encuentra el restaurante pero solo lo agrega cierta hora, así que no pude subir, por esta planta es igual de bonita y está bien hecha igual que las otras dos, en las fotos que tomé no se ve realmente el tamaño de este grandísimo centro comercial, para poder verlo hay que visitarlo personalmente.
Espero haber logrado compartir con ustedes buenas fotografías y buena información que los quisiera sentir como que realmente están conociendo el lugar, muchísimas gracias por leer mi publicación hasta el final espero que les haya gustado. Hasta pronto amigos, nos leeremos la próxima canción.
---

---
---