LeoMobile much better and faster after new update
Hello Everyone,
One of the great development from the LeoFinance team this year was the release and of the LeoMobile V1 to aid user's experience. It's release was great but without certain minor problems.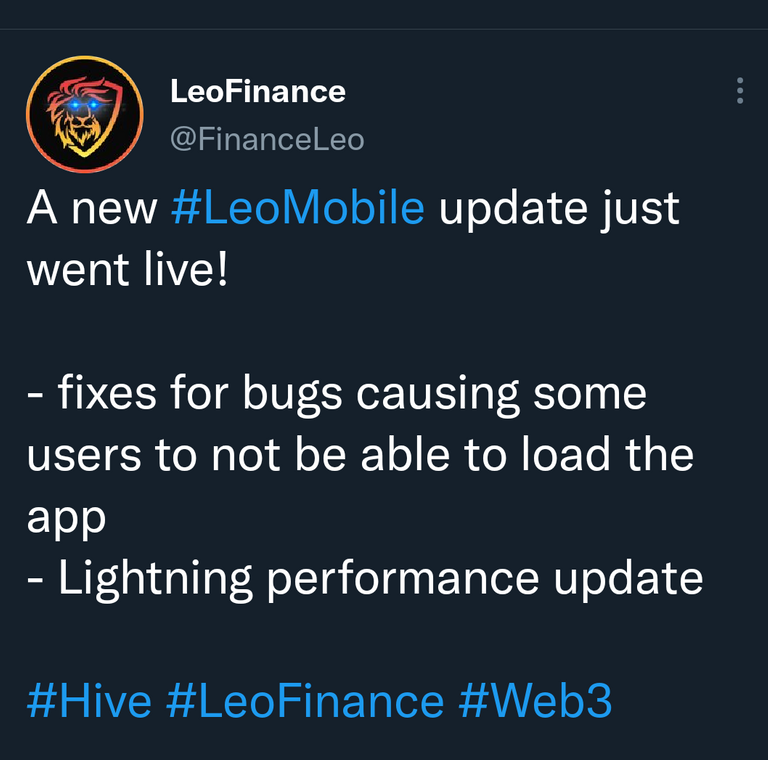 source
However it is great to see it much better with the Bugs fixed with new update which makes interactions on the mobile app much quicker and easier to use than ever with deployment of the lighting performance update.
For those who had been facing difficulties in the past, the mobile app is now in great condition. The next thing to expect is integration of the LeoThreads on the mobile app which would make things perfect.
I will like to believe the team would be currently working on that so it's expected to see it the next update. Till then it's best to enjoy the mobile friendliness it brings as compared to using web browser.
For those yet to download the app quickly do so. For Android users and For iOS users
Thanks for Reading
Posted Using LeoFinance Beta
---
---