LeoThreads Bugs fixed for Mobile
Hello Everyone,
About five days ago, the LeoThreads went live and it was so exciting to have the microblogging feature go live here on Hive. It was well received by many but like every new releases there was a minor bug especially experienced by mobile users.
source
The bug made certain people not able to engage or interact has they would have loved to. Few days later(yesterday) the LeoFinance team quickly came on top of this with a quick fix to remedy the bug experienced by some with an update.
With the update, the UI is expected to be much faster according to project founder khal. Another update is also expected to come up on Friday. This how things ought to go and why I love the LeoFinance team, always working and seeking to give users the best of experience.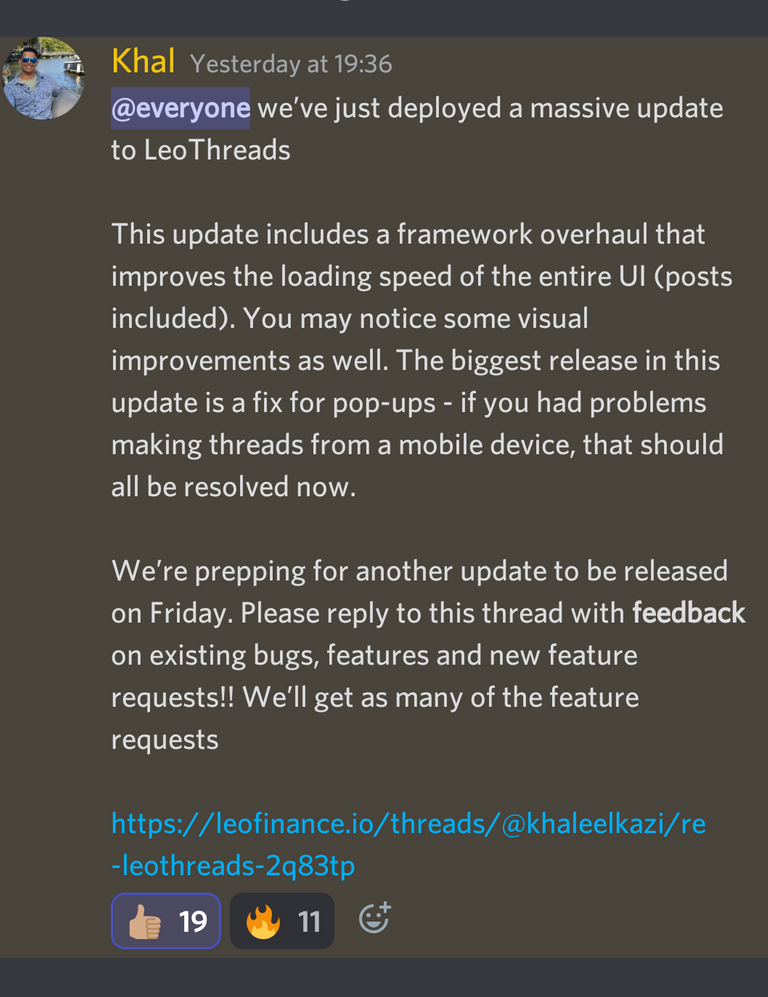 Taking a look at the #threads, it appears to load faster than it was and replying much better as pops up quick. With the bug now fixed, we can expect more and that things get better from here on. I expect the number of threads to increase after this.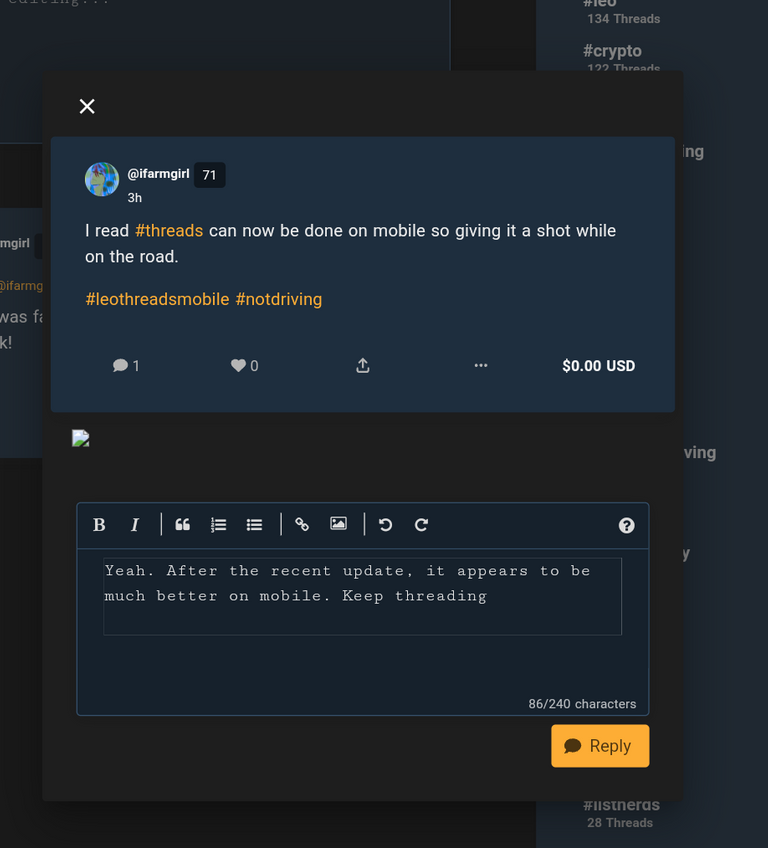 The potential of microblogging is huge has we get into web3. It is important to take advantage of what we have here on hive. More time might be required before we actually go out there but it is a great start. It's best to keep building and engaging as the Leo Ecosystem all forms up.
Thanks for Reading
Posted Using LeoFinance Beta
---
---