Tutorial de Uñas de resina
Mis primeras Uñas / My first nails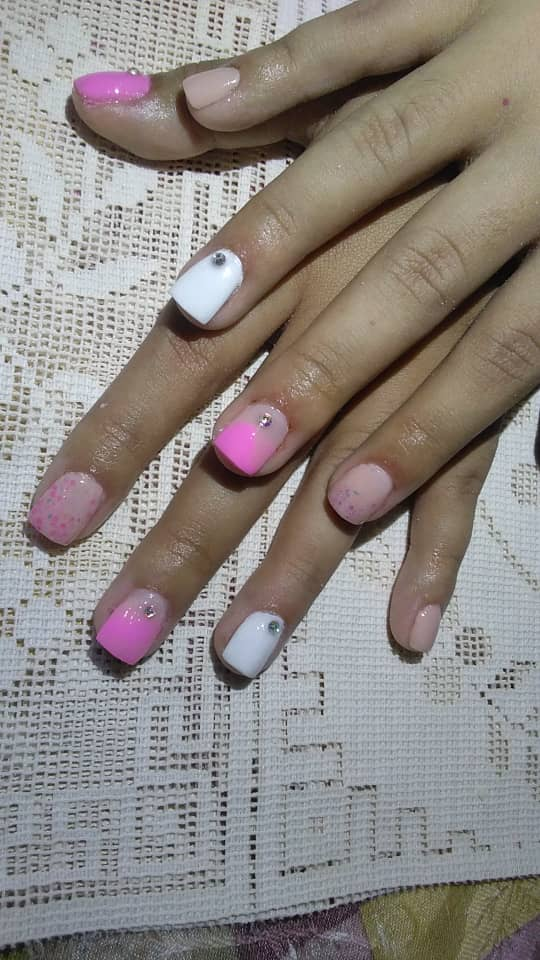 ---
Hoy quiero enseñarles paso a paso mis primeras uñas; una experiencia de super chévere empezando un poco tensa, con miedo de olvidar algún paso pero segura de mi misma que iba a lograr hacer un trabajo de calidad.
Today I want to show you step by step my first nails; a super cool experience starting a little tense, afraid of forgetting a step but sure of myself that I was going to do a quality job.
---
Empezamos preparando la uña haciéndole un manicura rusa, limpiándola constantemente con alcohol para mantener un área limpia. Luego le aplicamos PROTEIN BOND que es un preparador para que todos los materiales se adquieran a la uña de una manera correcta, procediendo a utilizar el monómero ,mi pincel, y las resinas de colores que este caso fue El ROSADO, BLANCO, Y UN COLOR NUVE QUE SERIA EL COVER
today We start preparing the nail by doing a Russian manicure, cleaning it constantly with alcohol to maintain a clean area. Then we applied PROTEIN BOND which is a preparer so that all the materials are acquired to the nail in a correct way, proceeding to use the monomer, my brush, and the colored resins which in this case was PINK, WHITE, AND A NUVE COLOR WHICH WOULD BE THE COVER.
---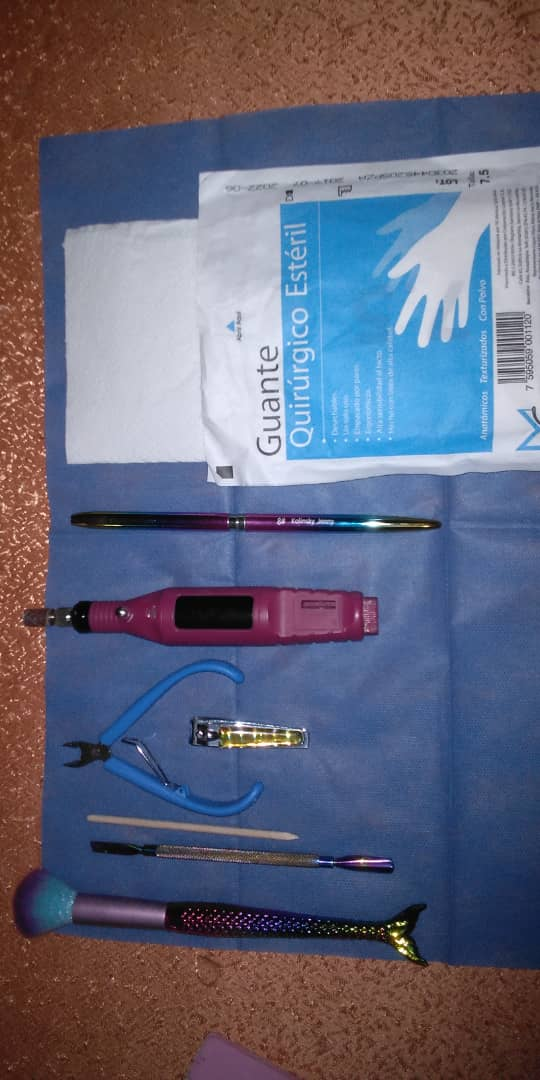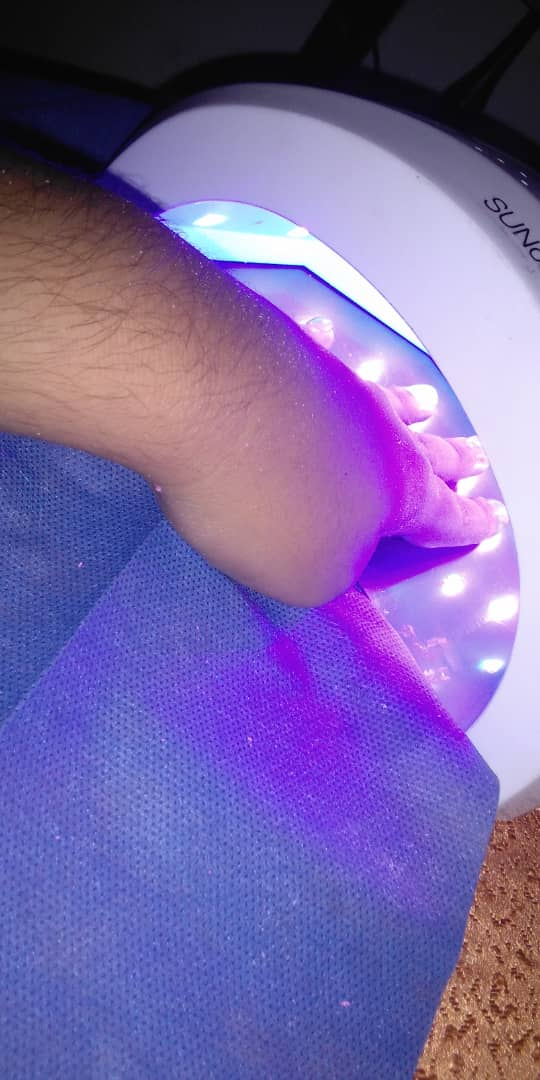 ---
Procedemos a limar con lima 80'80 para darle el acabado correcto a la uña de manera natural luego limpiamos para que no quede residuos. Para finalizar le hecho el top coat, metemos la mano en mi lámpara leed proporcionando un secado brillante a la uña para lucir mejor y que dure el trabajo realizado ,espero que les guste, Nos vemos en un próximo post
<today We proceed to file with 80'80 file to give the correct finish to the nail in a natural way then we clean so that there is no residue. To finish I do the top coat, we put the hand in my leed lamp providing a brilliant drying to the nail to look better and to last the work done, I hope you like it, see you in a next po
---
Trabajo final. aqui se los dejo
<today Final work. here you have it
---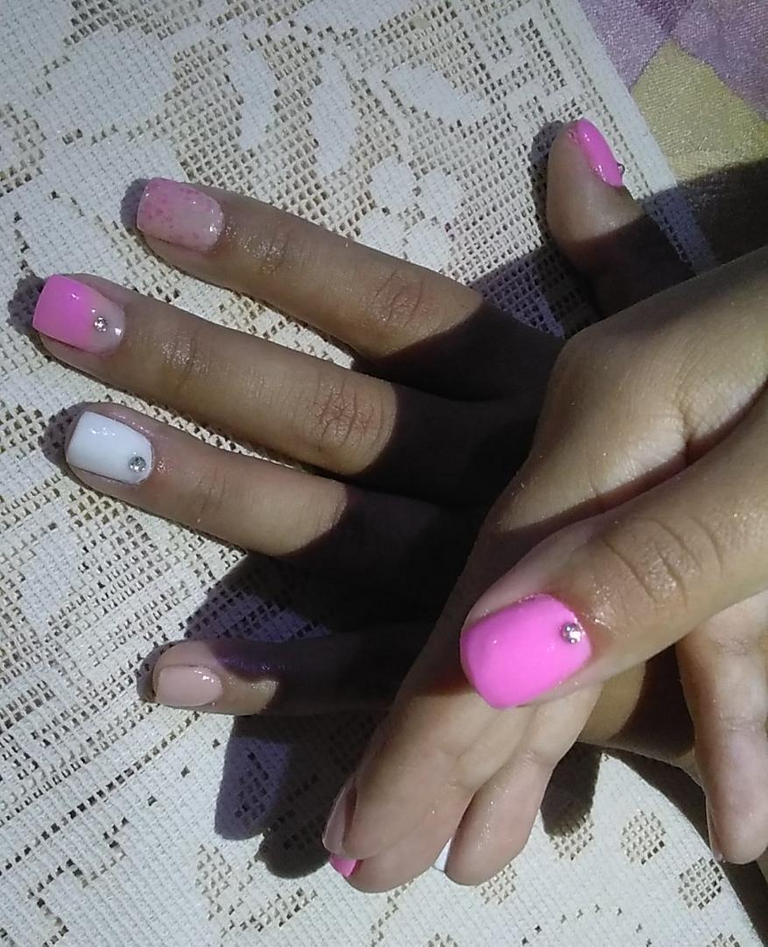 ---
---