THE GENESIS OF A NOBLE COURSE || MY INTRODUCTORY POST
It is indeed a pleasure to be here in the Hive family. I have longed for this opportunity to be a participant of the great imports of the hive platform in the development of the lives of people. I aim to expand my world through networking with the people of this family. I promise not to be a deviant, so please do welcome me warmly, I am always open to all.
My name is Victor Joseph Abugu. I was born on the 28th of February. I am a Christian and as a matter of fact very much fascinated about the things of God. I am the third of the five children born to the family of late Mr. Hyacinth Ikechukwu Abugu.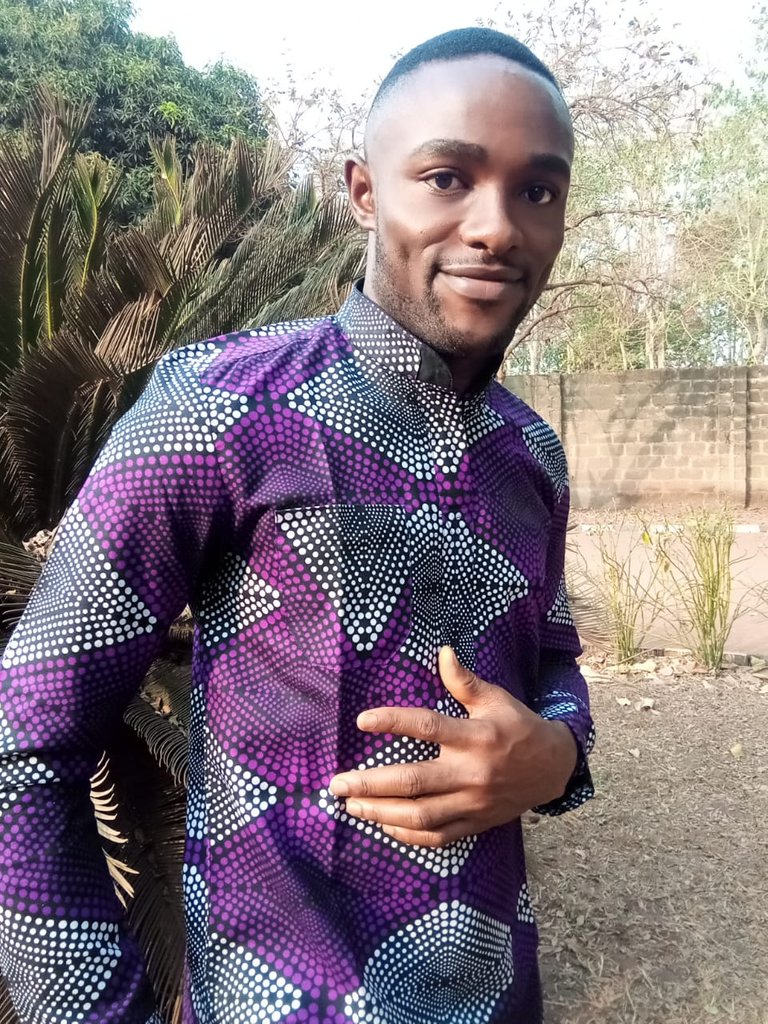 A gift of me to you😋
---
My hobbies include stuffs like Music, Sports (Football) and Creative Arts. For music, I love gospels music and high life a lot. Indeed my love for music cannot be over emphasized. For the moment I can play quite a number of the musical instruments such as: piano, guitar (lead and bass), trumpet, recorder, flute, Jazz drum and Violin.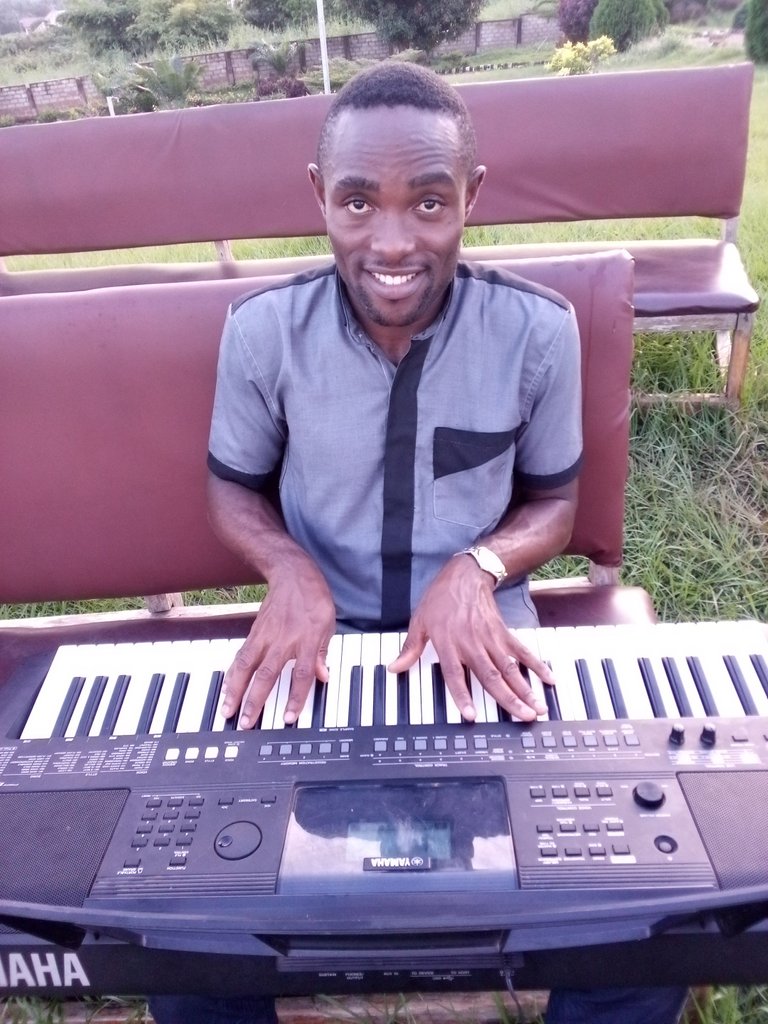 Trying to play some stuffs on the piano
---
My next target is to learn the Saxophone as soon as I am able to have one. For me music is life. I derive some inexplicable joy when involved in music either by listening, playing an instrument or even singing. I can categorically say that God indeed blessed me music wise and I hope to explore this gift to it's fullness.
I love to play and watch football a lot at my leisure. Creative Arts intrigues me so much. I love anything beauty. This passion for aesthetics led me to undergo some training on fashion design. Now I can make male wears such as the Senator wears, shirts, shorts, Agbada and so many others. Sometimes I make designs I have seen on people and at other times creat designs by myself. It gives me so much joy doing these.
Some of my fashion designs
---
I am a native of Enugu-Ezike, Igbo-Eze North LGA in Nsukka, Enugu State, Nigeria.
Educational Status
I am a graduate of Philosophy from the University of Ibadan. I am indeed happy that I studied philosophy. It is a course that helps one to widen his horizon about life such that one does not have a deficient idea of it. It helps one to live a more balanced life.
However, one whose faith is not deep rooted in his religion may tend to lose faith when studying philosophy as it questions the basic assumptions of every foundation and subject them to critical reasoning.
How I intend to add Value to the Hive Platform
I have heard a lot about the Hive platform as a social media platform where great minds interact and contribute to the growth and development of one another. I intend to integrate myself into the system, promote the quality of life therein and generously give my gifts and talents to the platform in the variety of ways that divine inspiration permits. I intend to creat contents that would be educative, informative and liberating.
Why and How I joined the Hive Platform
Having heard of the great world of the Hive through one of my mentors in Music in the person of @Onos-f Who happens to be a member, I yearned to be admitted into the family so as to develop myself and expand my world. Thus I joined hive to improve myself by getting to know more people and interacting with them.
I got to join hive through the selfless effort of the hive bootcamp group led by @Starstrings01 with other guys. They led me with some other individuals through some courses on the world of Hive and I can say that they are good at what they do. I am indeed grateful to them for their efforts.
About the Hive bootcamp
The @hive-bootcamp as earlier mentioned is a group led by @starstrings01, @monioluwa, @olujay, to prepare persons who wish to join the hive platform to have adequate knowledge about the platform so as to do well when they eventually get their accounts opened.
They led us through a number of topics ranging from what Hive Blockchain is all about to other intricacies involved therein. It was rounded off with the lecture on the use of 3Speak to post videos and sharing of contents with another user. Indeed the training was really helpful to me and I as such remain grateful to the hive bootcamp for bringing me to a conscious awareness of the hive platform.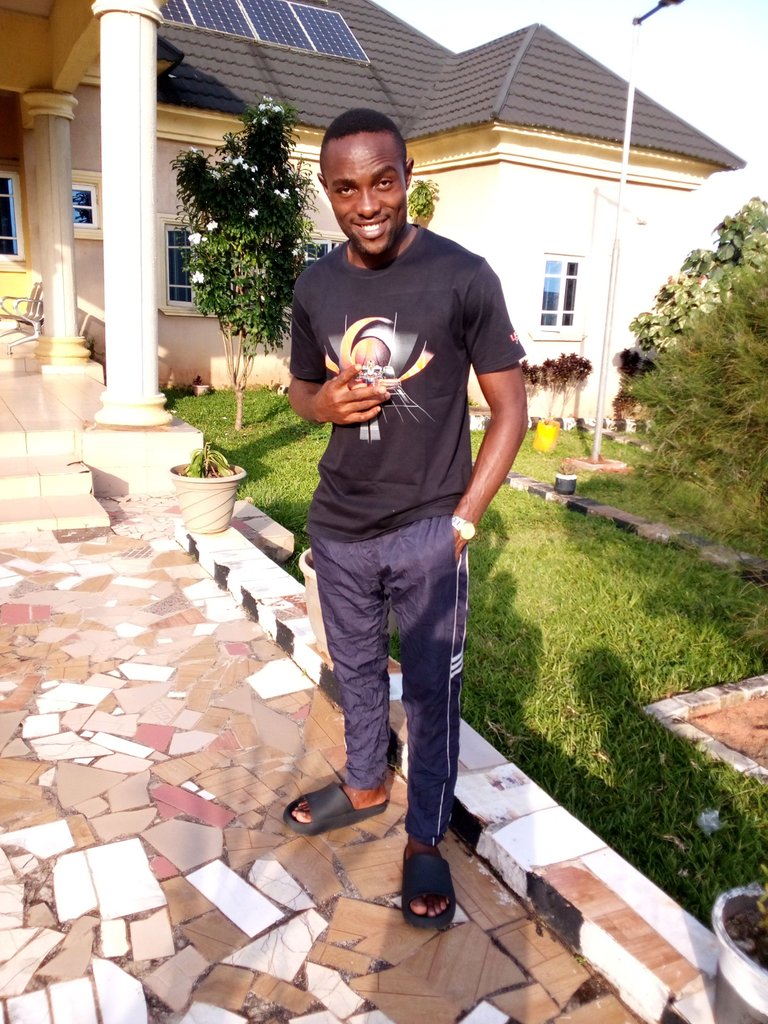 I am indeed happy to be here
---
---