Coffee Date at CoffeeBay IT Park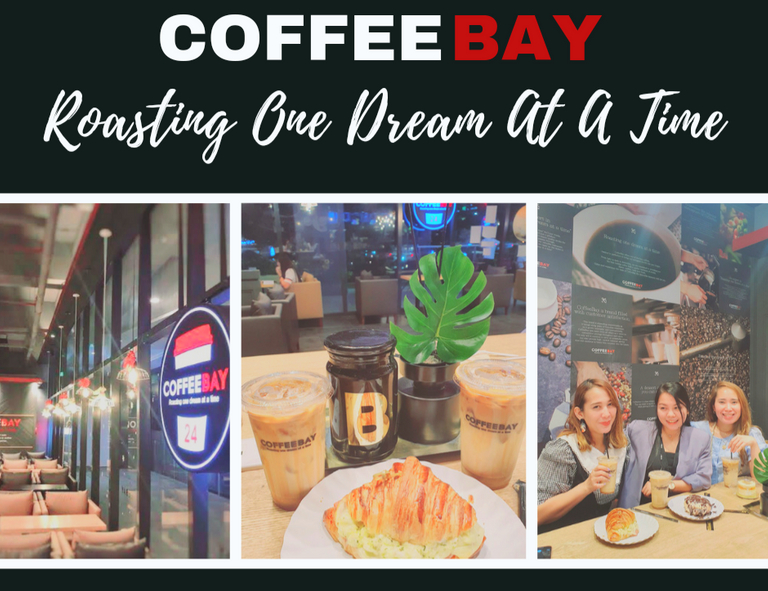 As I go over with my phone gallery, I happen to see these pictures with me, @sassycebuana and @simpledemple taken from one of our late night coffee dates. Well, I was quite happy with my experience in CoffeeBay that I wanted to share it with others who might want to visit the place and experience wide selections of drinks that I'm definitely sure you will love.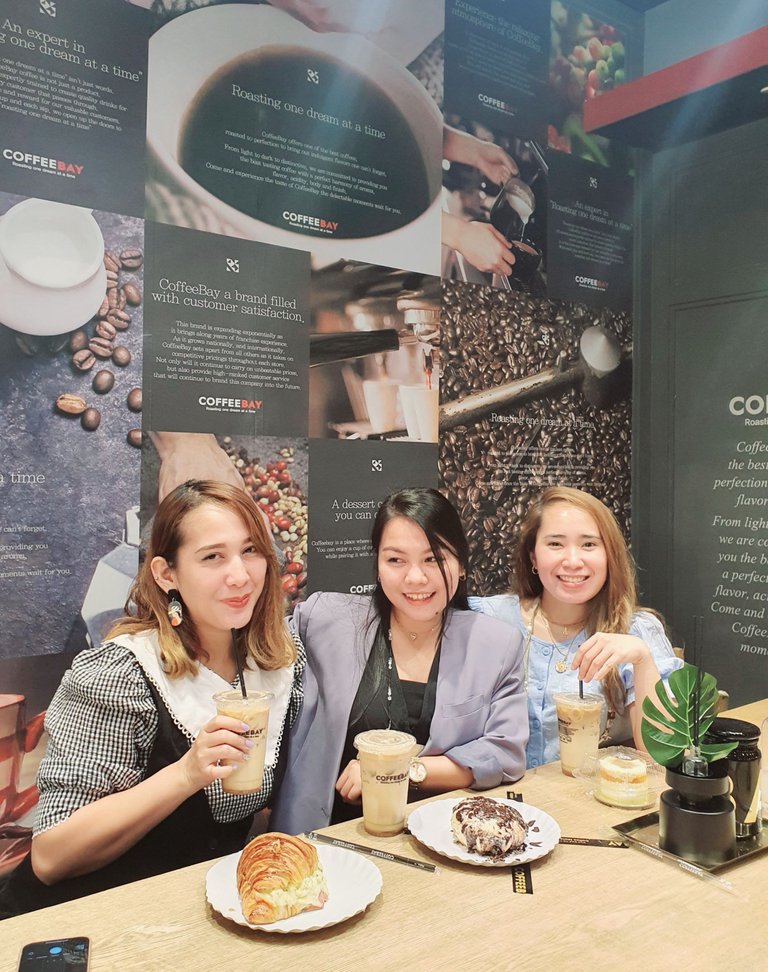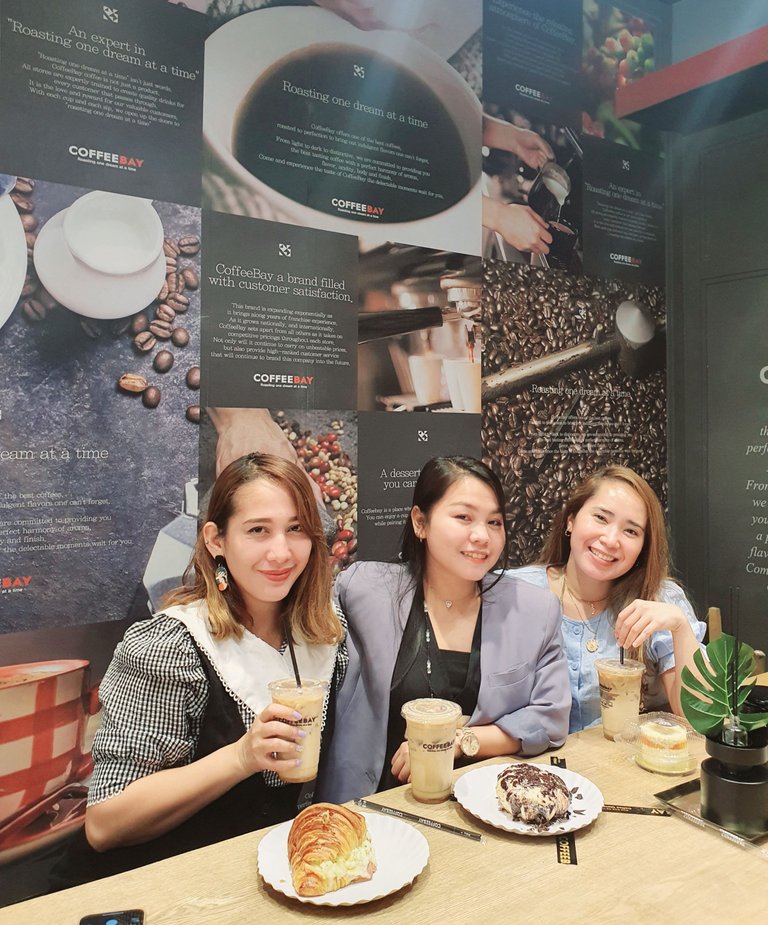 I have been to Korea, twice and I've seen this coffee shop but never had the chance to try it. Also, if you're a K-drama fanatic, you'll never missed this because this is what famous K-drama characters go for dates like the series Hotel Del Luna, Something in the Rain, and Tale of the Nine-Tailed which I happened to watch all of them.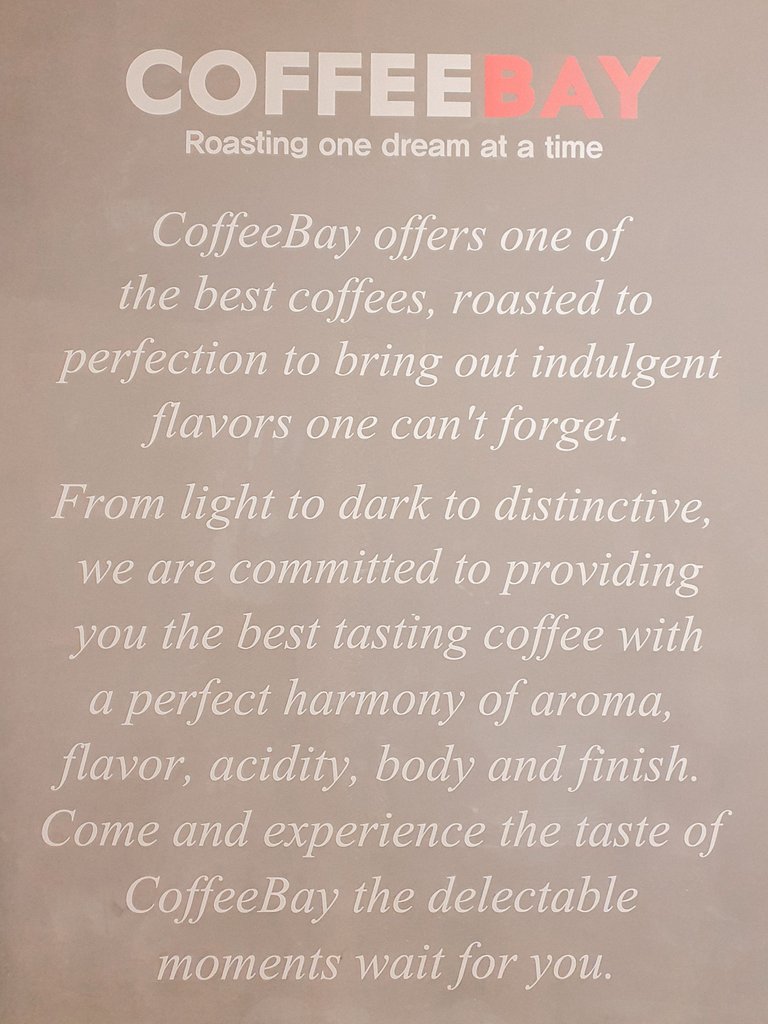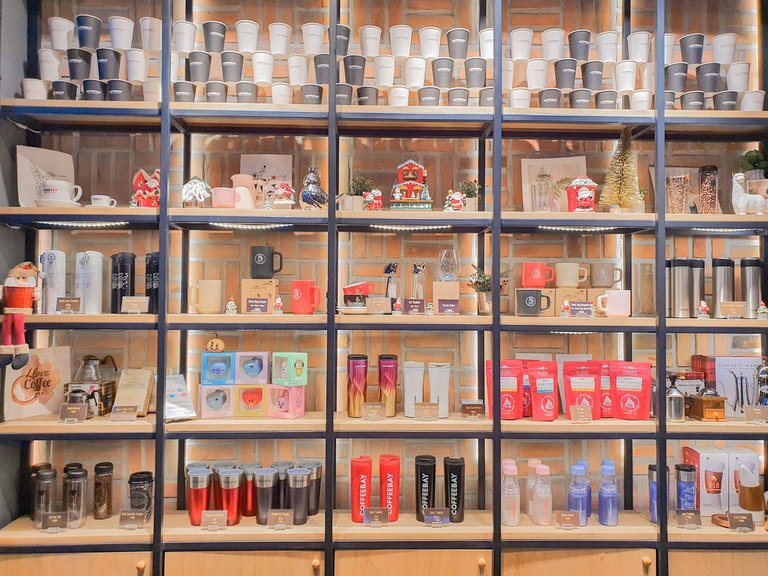 But for some reason, I don't know why I haven't visited this place here in Cebu maybe because every time I passed by the area its chockfull. Good thing my friend @sassycebuana pushed us to have a try and since there were seats empty this might be a good chance for us to try their best-selling coffee and pastries. The coffee shop is located in front of Calyx tower and it opens from 6:00 AM until 9:00 PM due to IATF rules but before I'm sure that it opens 24 hours. I love the interior because it's a combination of modern and industrial design plus I love their seats it very comfortable especially to those who will be staying longer doing their work. They also have WI-FI but I wouldn't recommend it because the place gets busy so it might not be optimal however, if you have your own pocket WIFI, then I don't see a problem except that it will be noisy.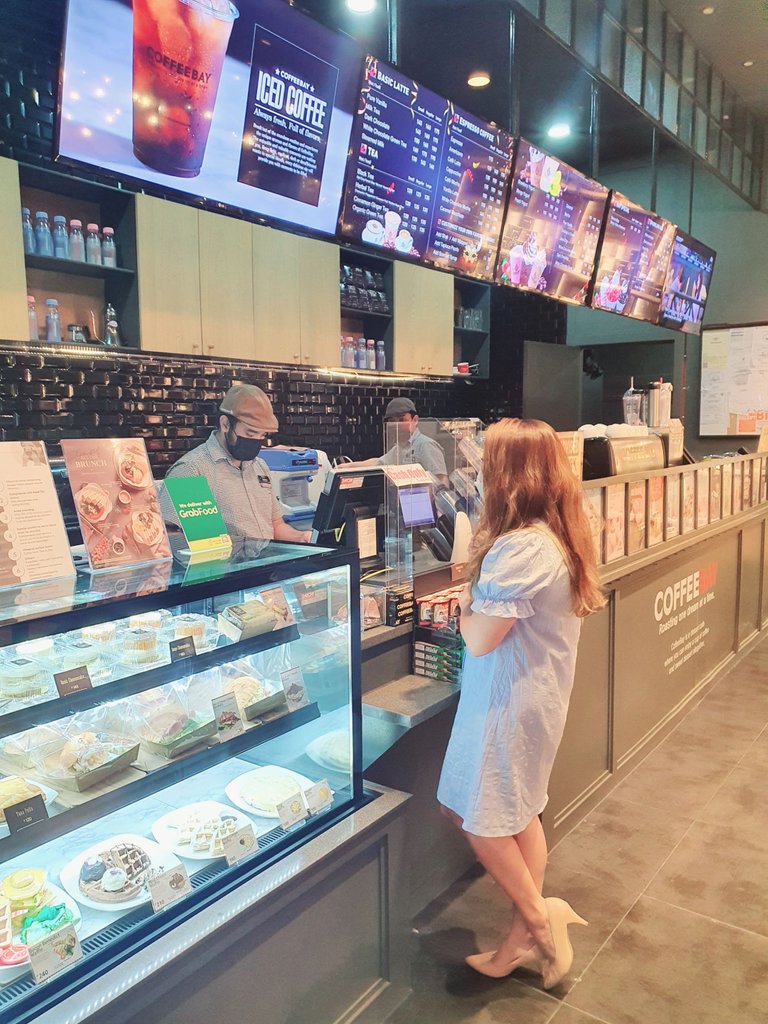 Oh by the way, my husband paid for everything! It's his coffee treat to us so we took advantage of it an ordered their best-seller pastries and drinks in their menu.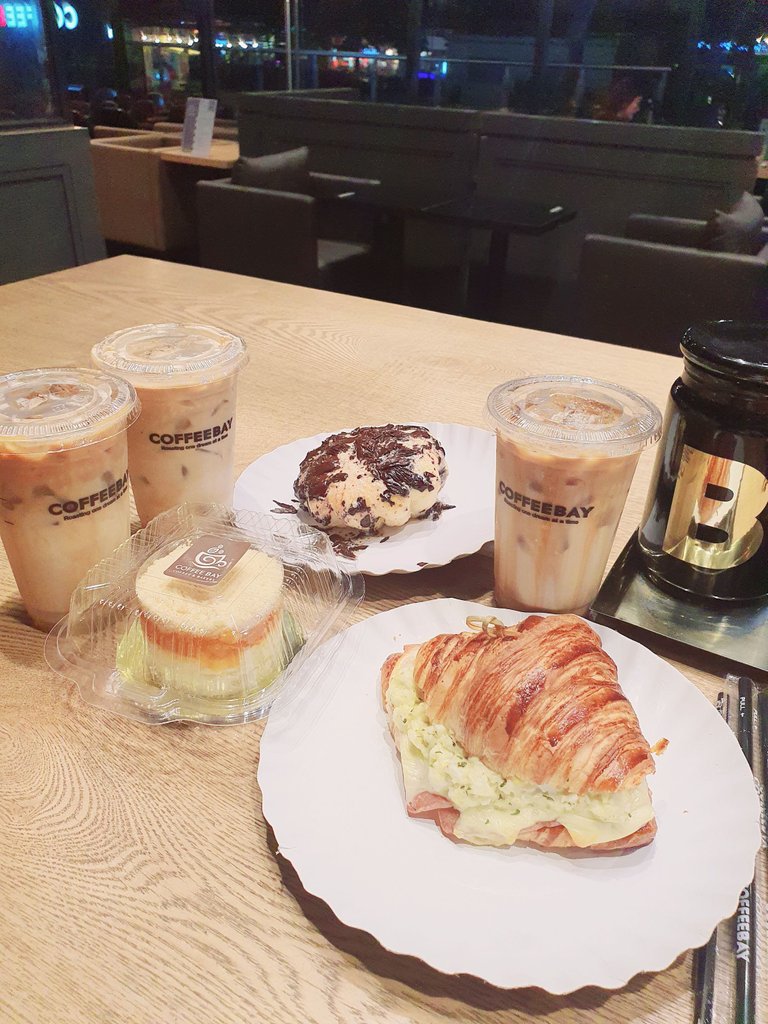 We ordered four iced caramel macchiato because we were all craving for cold drinks. I did order mango cheesecake because I'm a sucker for it, while my friends @simpledemple and @sassycebuana got the egg and mayo croissant sandwich, blueberry muffin and chocolate topping ensaymada.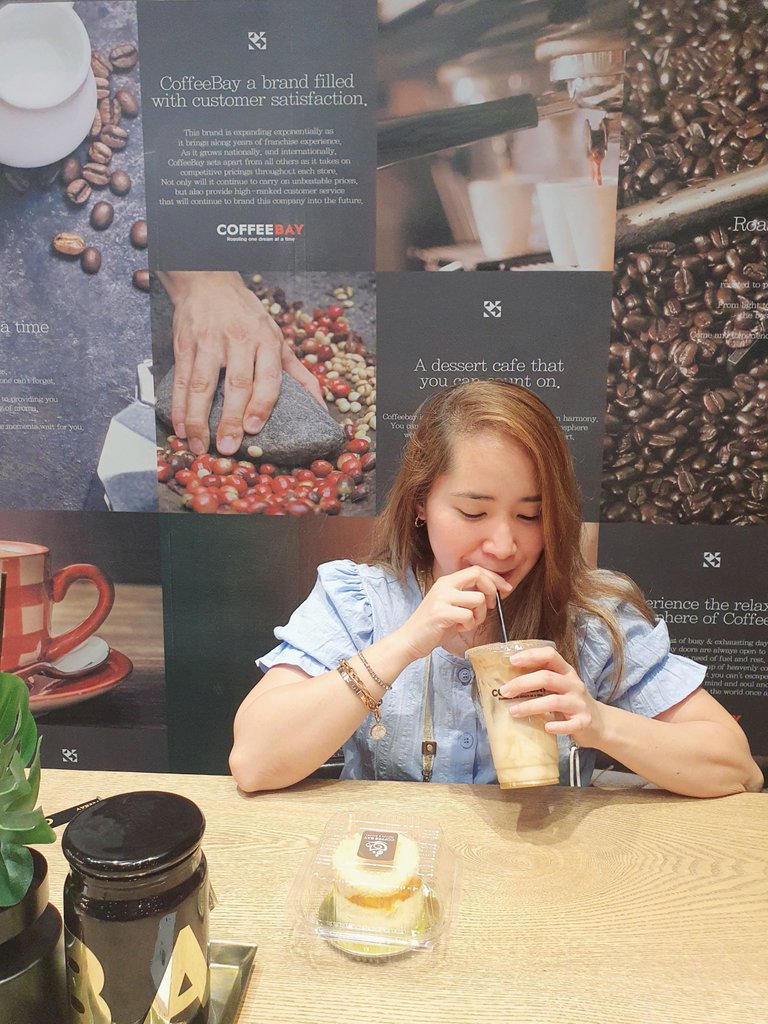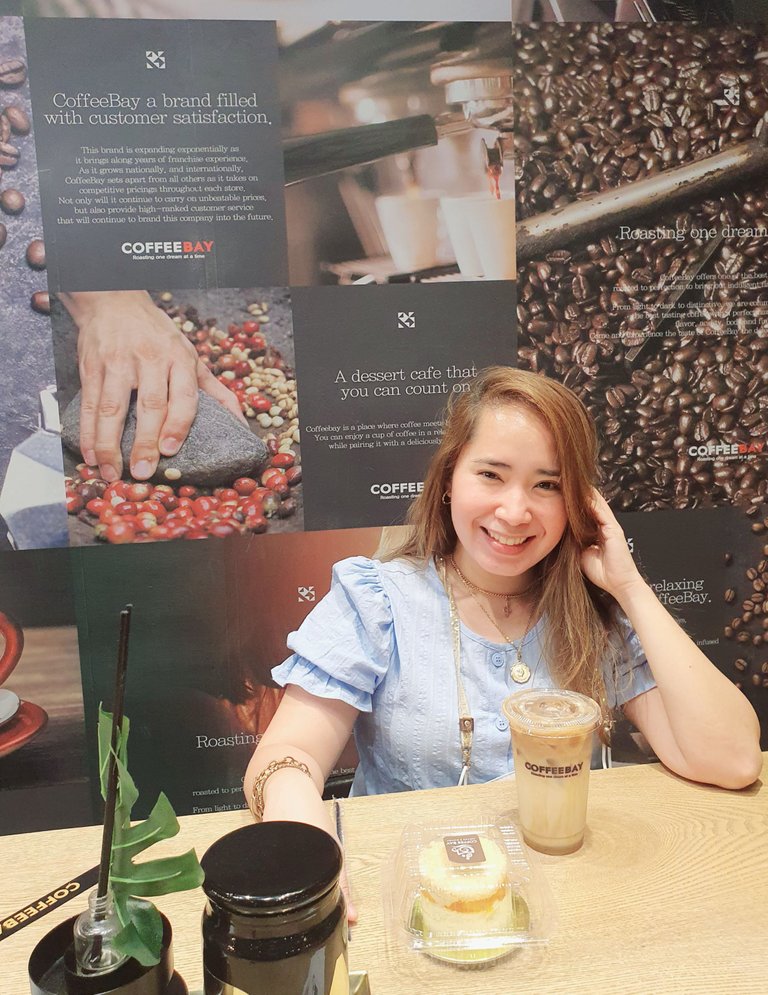 Overall, it was a productive night for me because @sassycebuana discussed about basics of Hive which until now I'm still learning and is very grateful that I met new virtual friends in Hive. The staff in CoffeeBay were accommodating, they will give suggestions to what drinks or pastries that will complement to your mood. I hope to visit CoffeeBay again to try their breakfast menu and experience dining when there's less people maybe I'll really appreciate the interior of the place.
For more information about CoffeeBay Philippines, you can visit their FB Page https://www.facebook.com/coffeebayph
---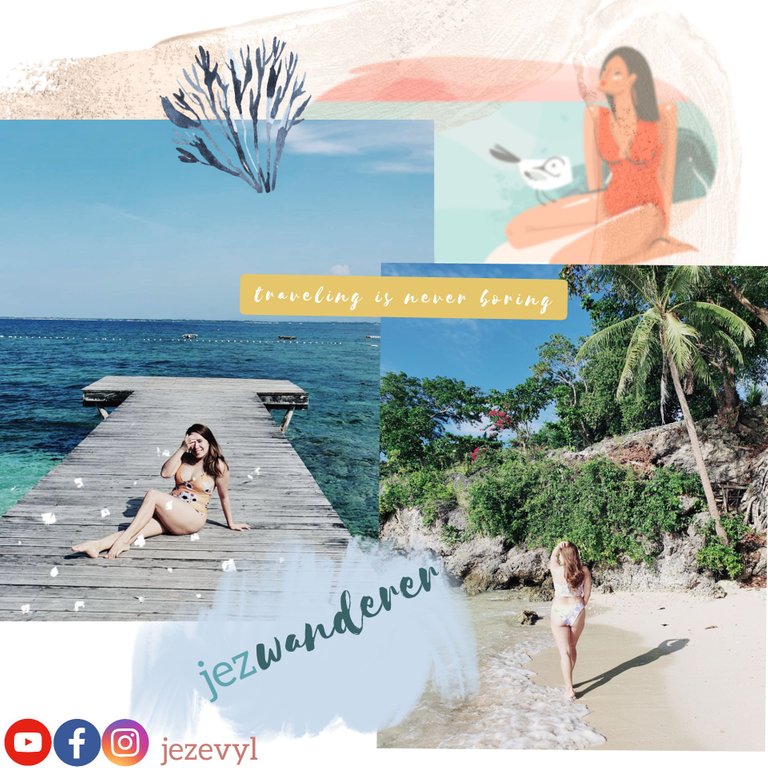 Hey Hivers! It's @jezwanderer. She's a Youtuber and a Wanderer. She loves to share her happiness and love for travel, food and lifestyle. She always believe that traveling is never boring.
If you like her content please make sure to upvote and leave a comment -- she would love to listen to your thoughts 💚. Feel free to reblog and please follow her so you won't miss any of her post. 💚
---
---