Dive into an Ice Cream Pool! 🍦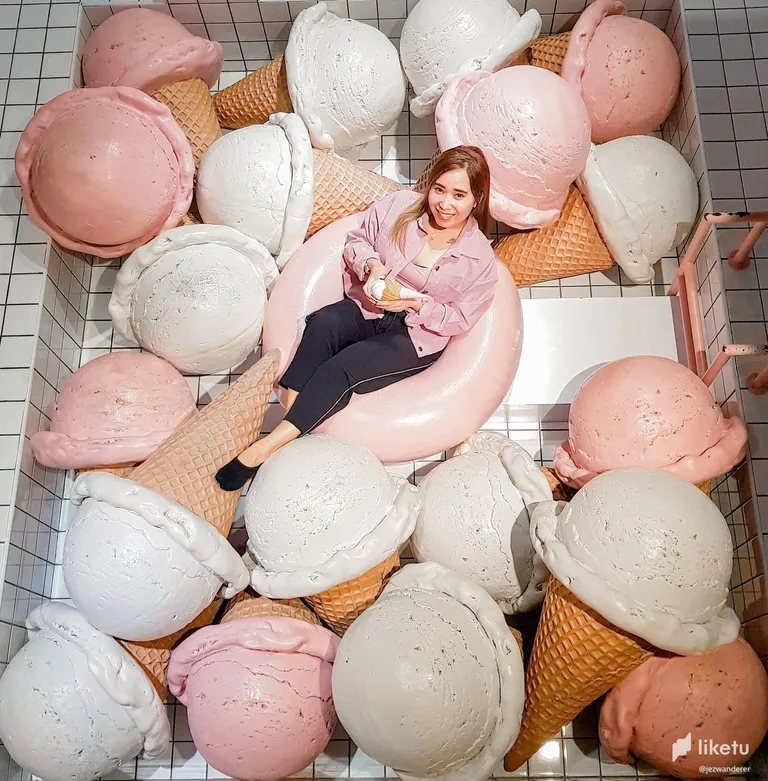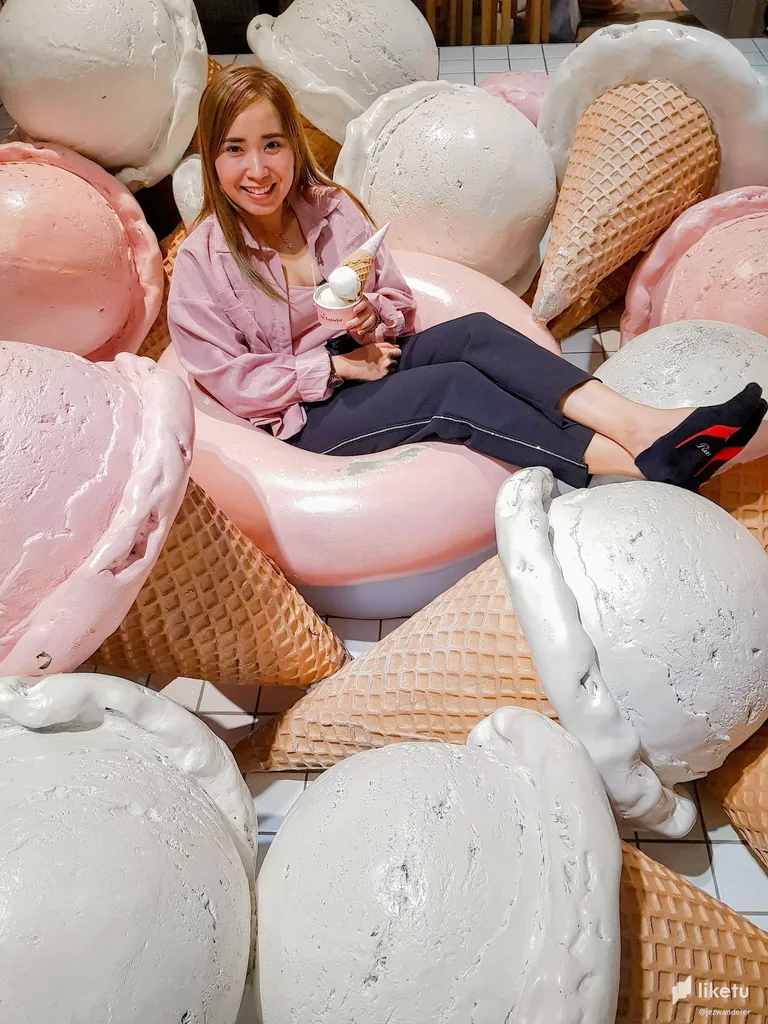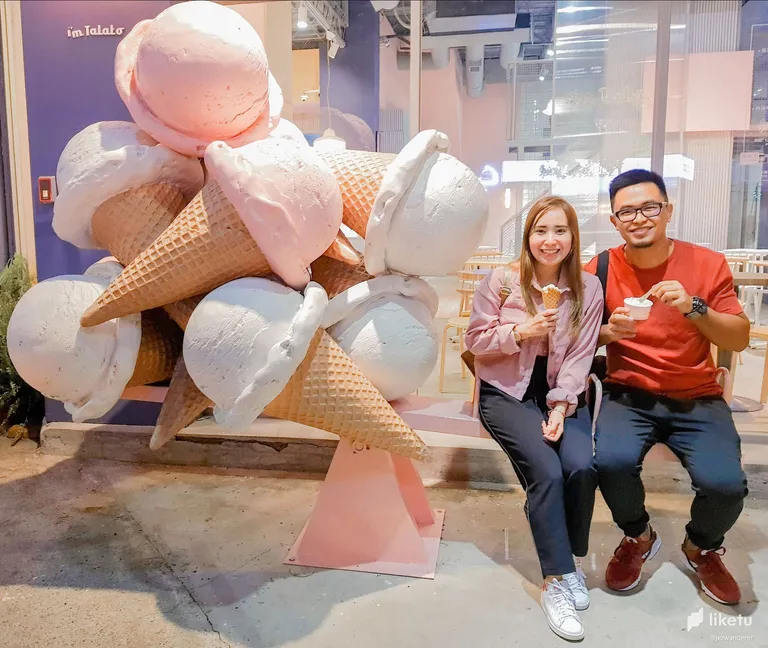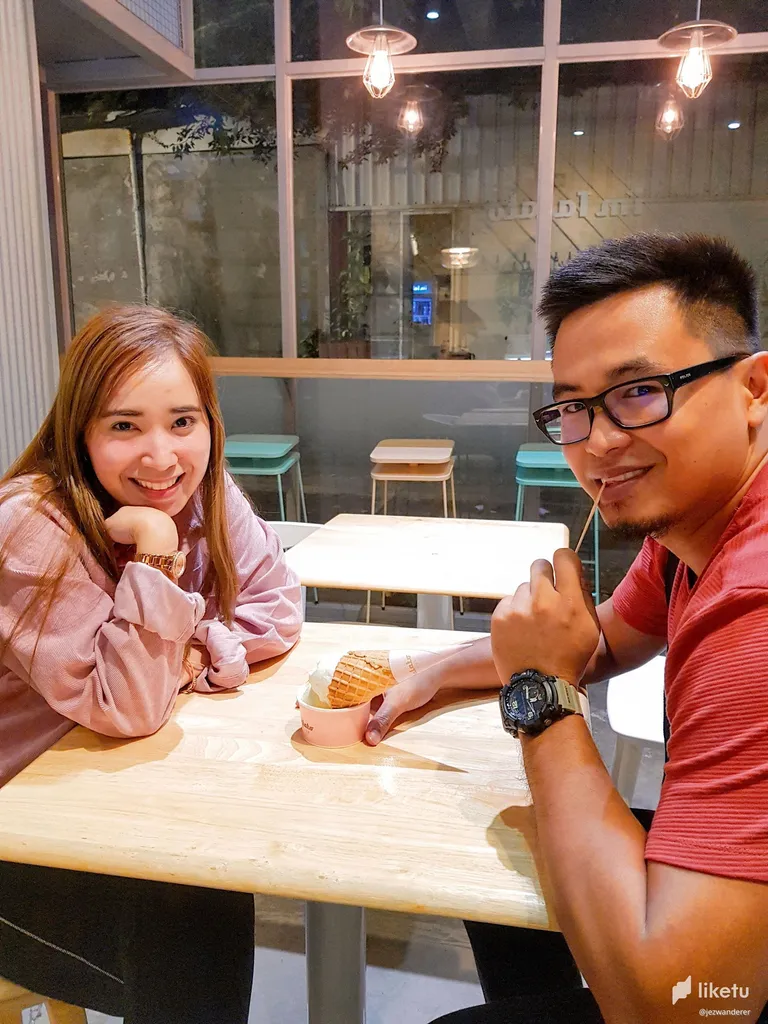 Raise your hands if you love ice cream! One of the unforgettable experiences I had, when I was in Taiwan for a week, was when we visited this very cute ice cream shop in Taichung. This gelato shop, I'm Talato is very popular with tourists so we made this stop the last in our itinerary for the day. We were a bit late when we got to the shop but fortunately, they still allow us to get inside the café and gave us some time to take photos of the place. They even cater to our request for ice cream even if they already emptied their cash registry.
The café was really cute and I was quite amazed by their ice cream swimming pool! I immediately took a dip at the pool and for a time I felt like I was a kid. Since we only have limited time, I just had to have snaps of the place and just wished that my husband took some nice photos. Well, very lucky to have at least 3 considerable photos LOL.
I hope we can visit Taiwan again, it's one of the top places that we really want to visit again with my family, and definitely, cute café hopping will be one of the itineraries.
Have you been to Taiwan? What cute cafes have you been into? I would gladly want to know so I can check it out too.❤️
---
For the best experience view this post on Liketu
---
---