Masa Bakehouse in La Union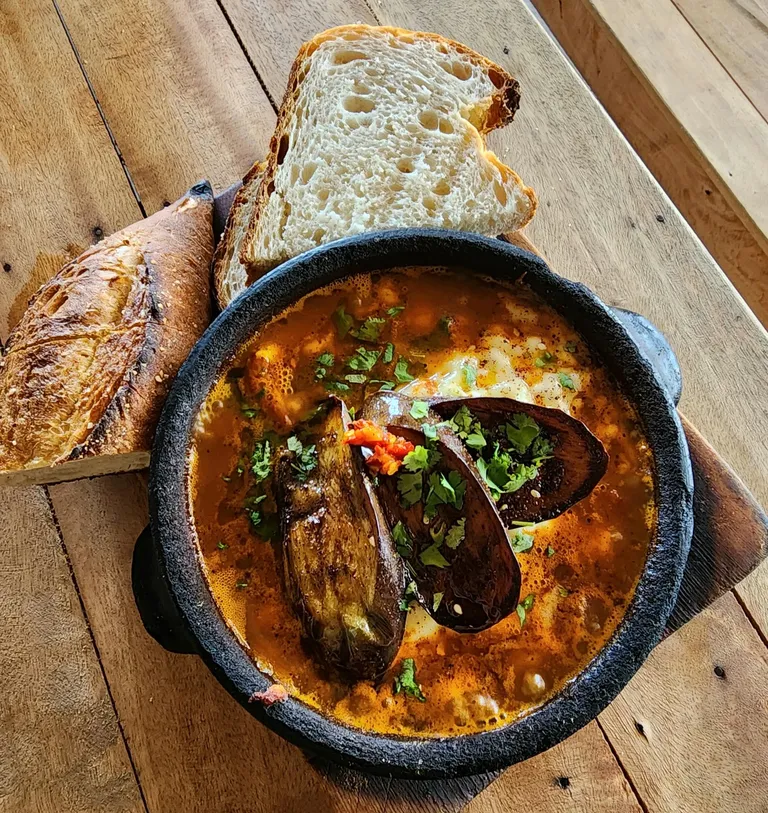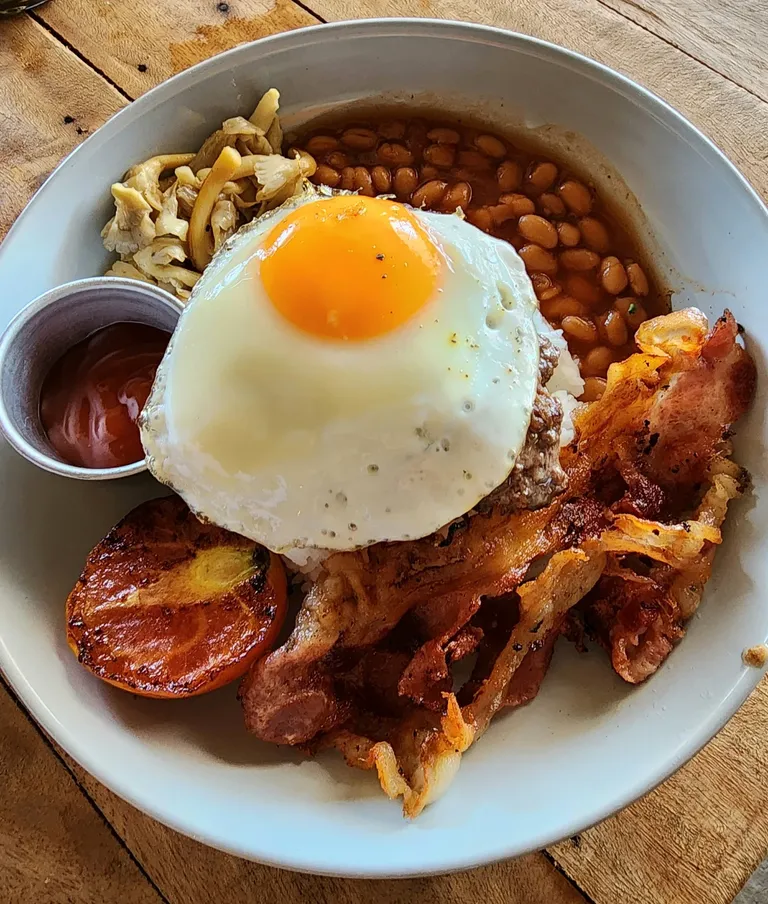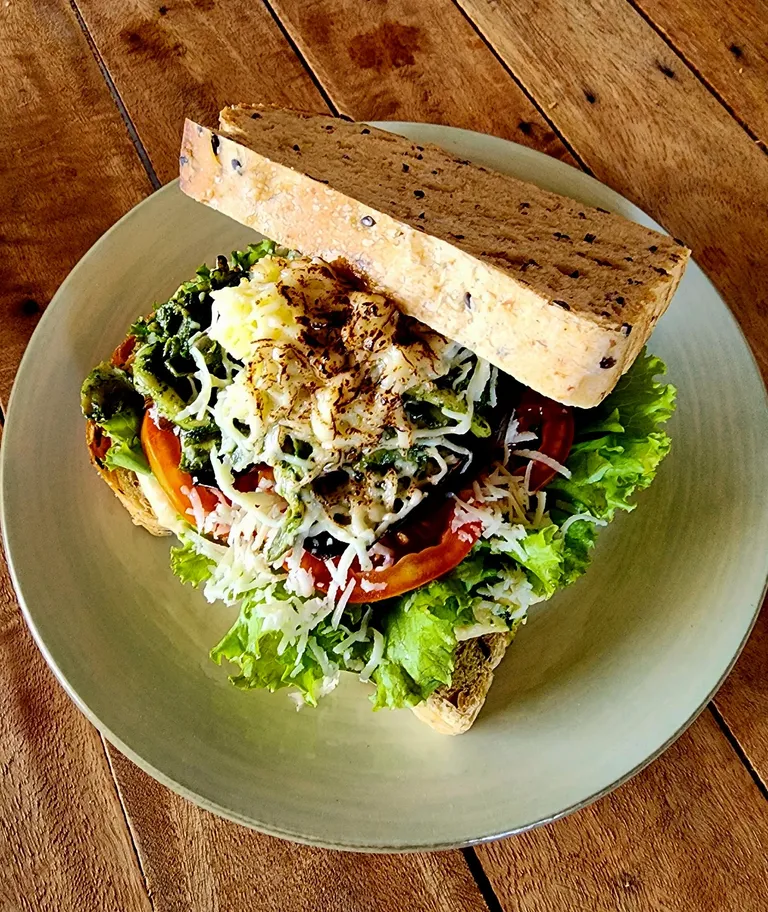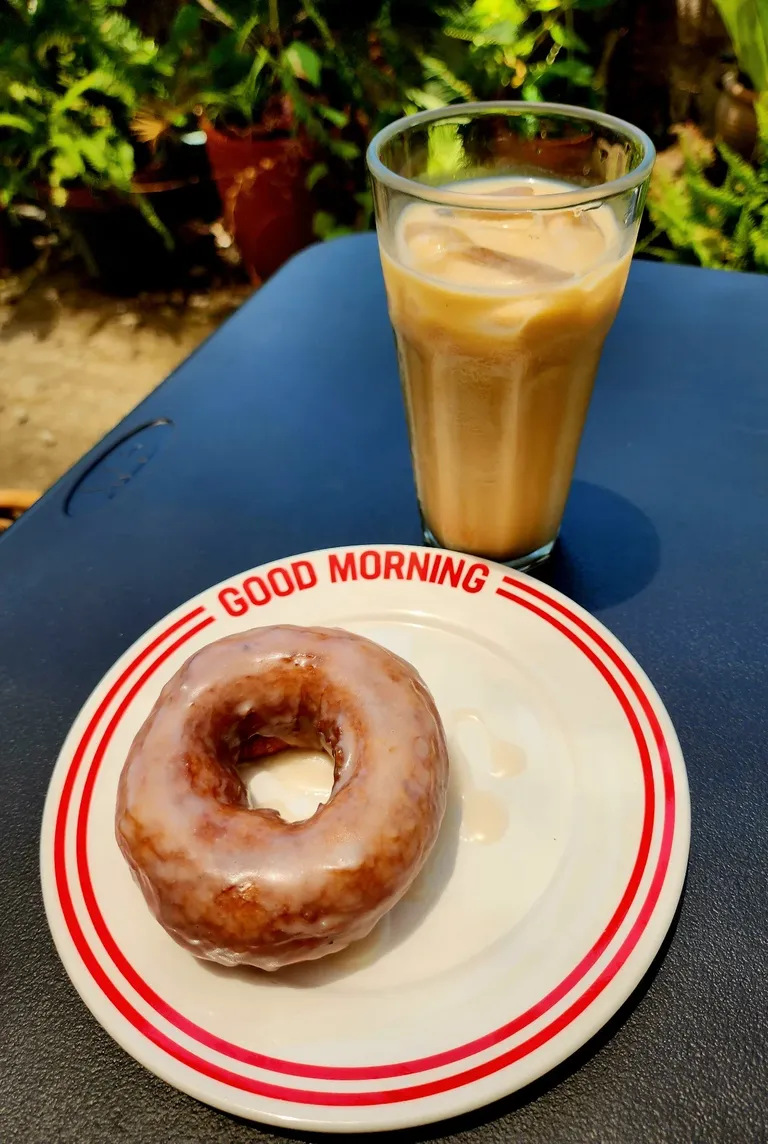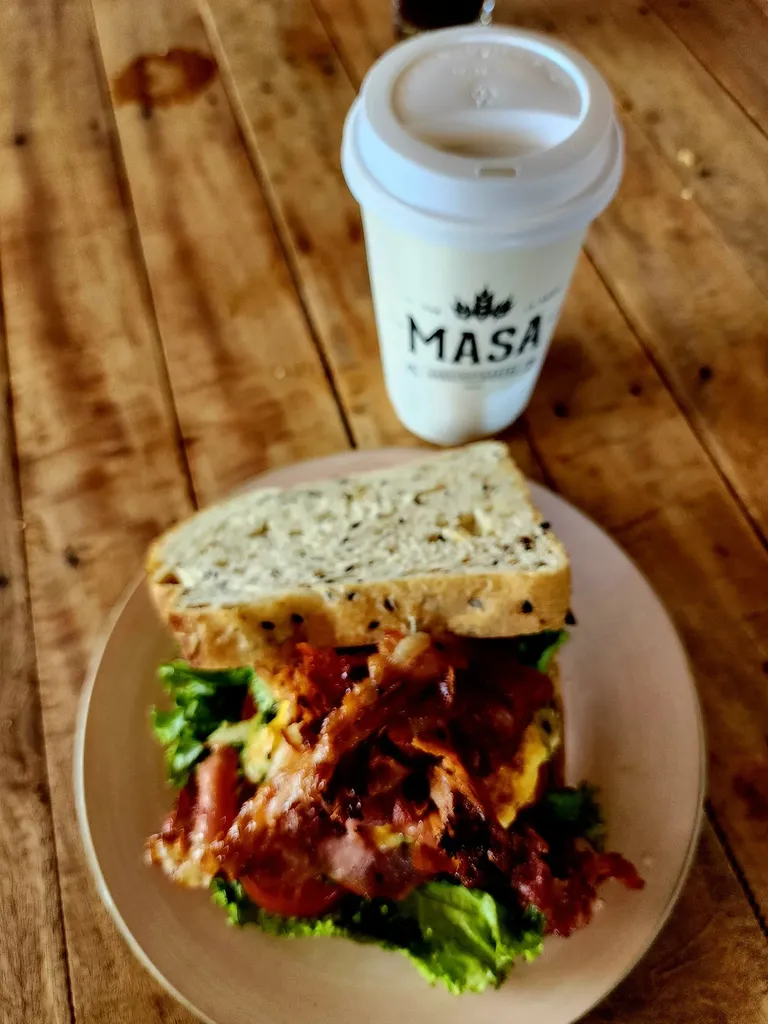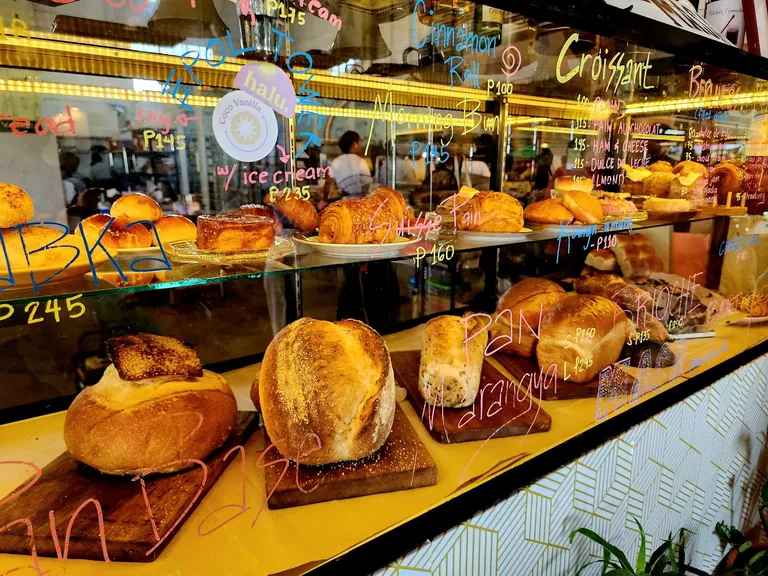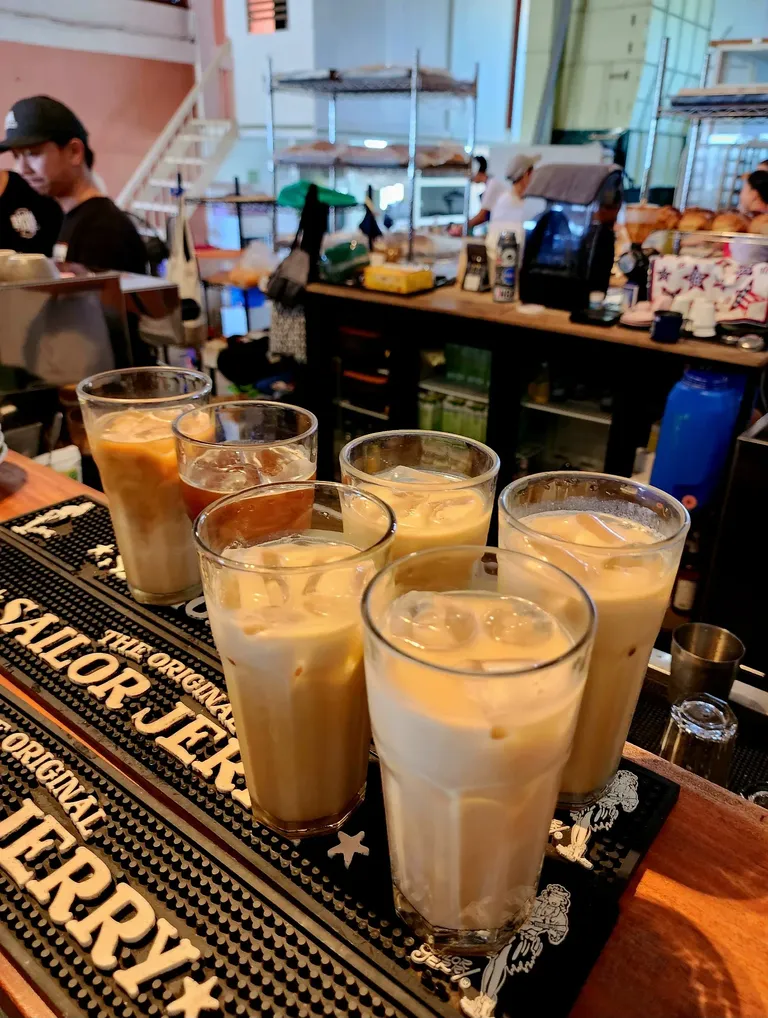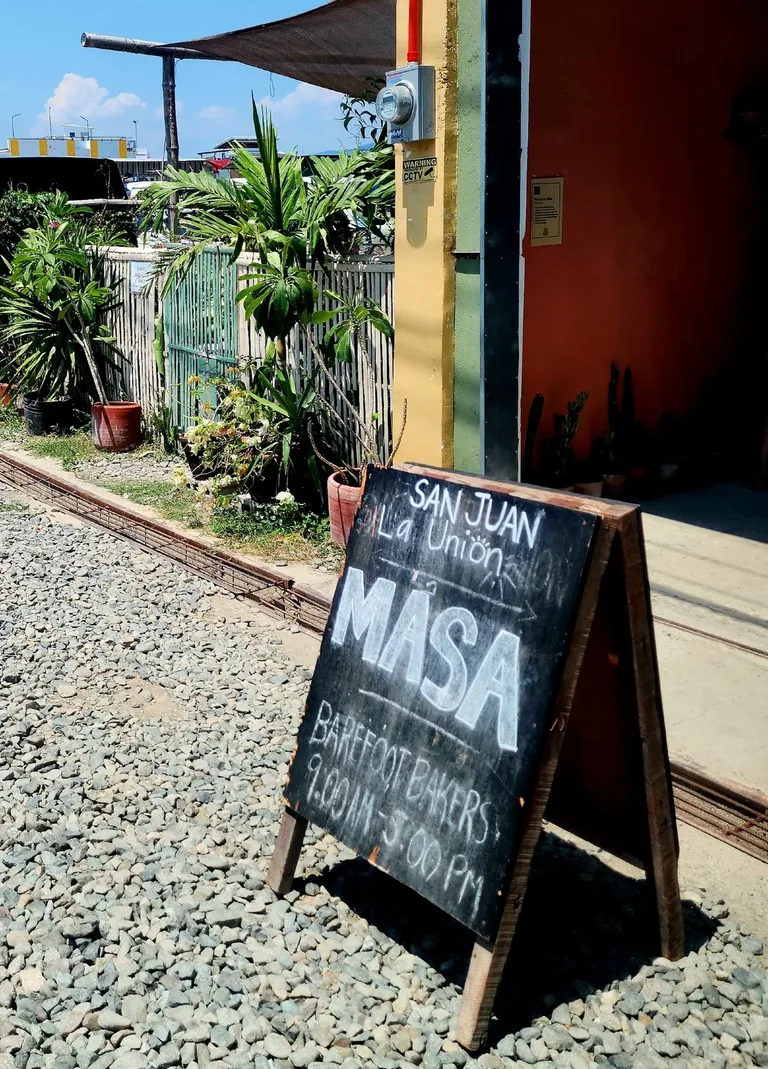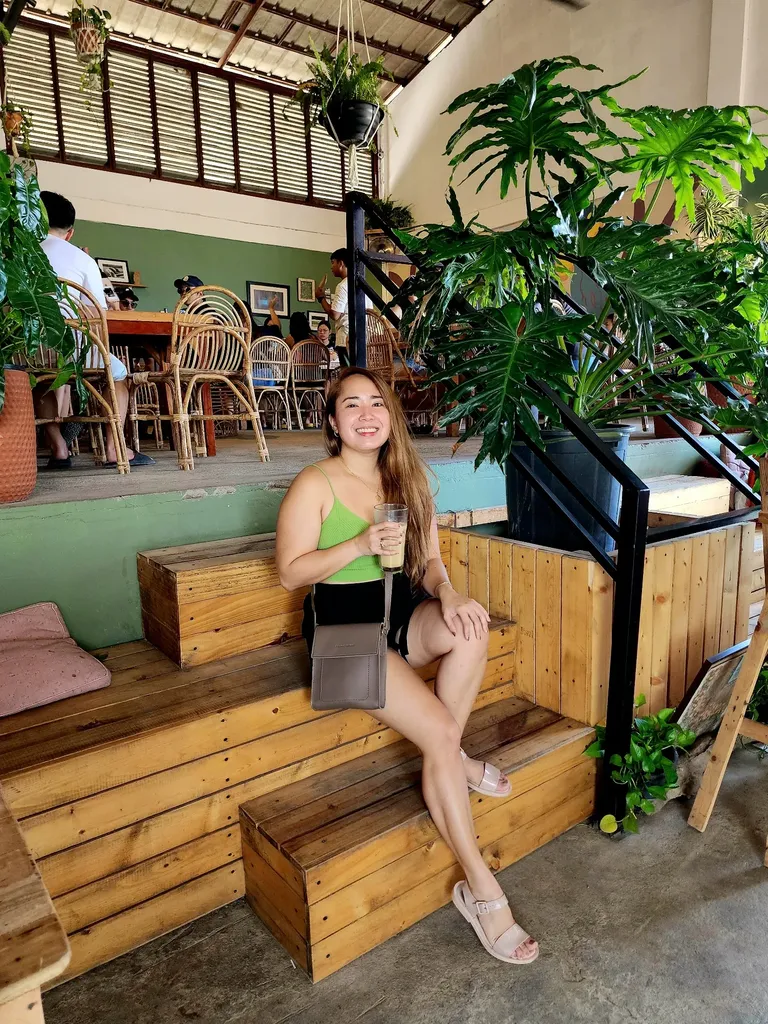 My must-do list for our trip to La Union included stopping at MASA, a renowned bakery and coffee shop. The major surfing area in ELYU (short for La Union) is about 5–10 minutes away from this quite laid-back location. If you're eating lunch there, be aware that the location is open air and may become warm. I suppose it was an old warehouse that was transformed into a café store ideal for persons who enjoy capturing photos that is Instagram-worthy.
We were lucky to get a seat and doesn't line up for it because just about 20 minutes the place got crowded with people just like us who stopped by before leaving ELYU. We wanted to try most of their best sellers in their menu so for my quick order I got their camote (sweet potato) donut and an iced of special latte with homemade coco jam. It was my first trying a camote donut and it tasted like the original glazed donut from Krispy Kreme. It's very soft, creamy, and sweet. I wanted to get a box of it to bring in Cebu but I forgot we're stopping a night in Manila and I don't want to bring food in the hotel so maybe next time. We also ordered Hipster Chicken Sandwich it's a sourdough with pesto chicken, bacon, tomatoes, and seasonal greens. The serving was huge, if you have a small appetite then you can definitely share it. My husband tried their Shroom Sandwich it's also served with sourdough, sautéed mushroom with garlic, mozzarella, malunggay pesto, hummus spread, eggplant, tomatoes, and greens. I got Shakshouka served with two eggs poached in tomato sauce, cheese, kangkong, eggplant, cilantro, evoo, and sambal. It must absolutely be consumed hot because the flavor might get monotonous as it cools but it's really good.
Overall, we enjoyed our food especially I got the chance to see a celebrity dining in the place too!
---
For the best experience view this post on Liketu
---
---