The Greenland Cabins: Nature Bonding with Family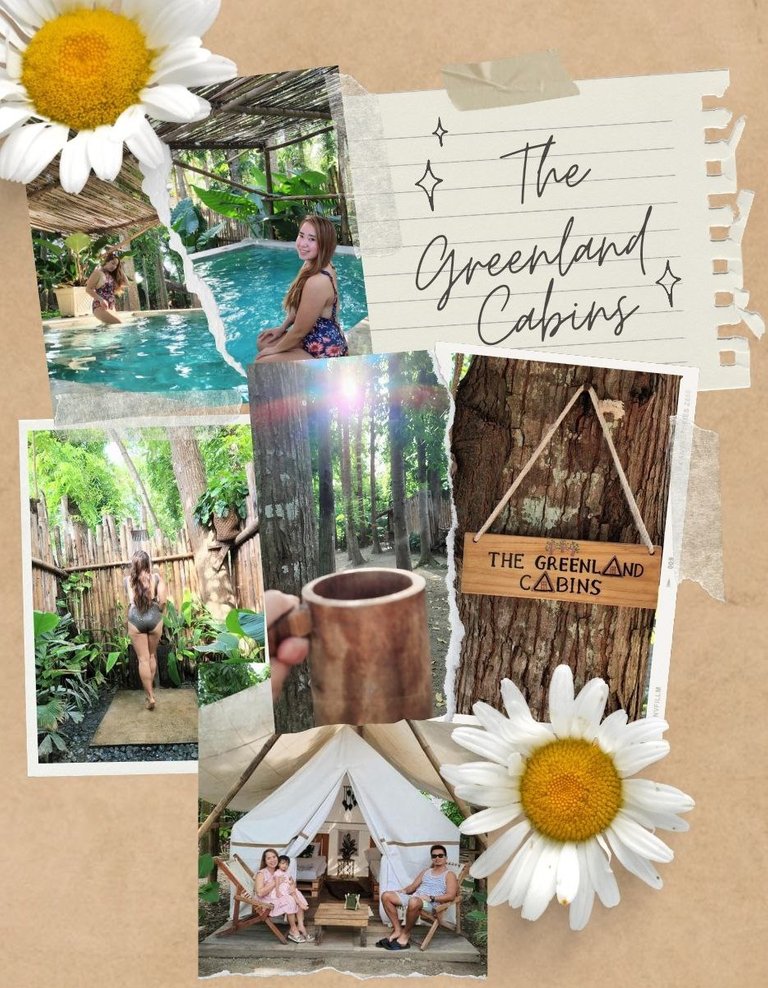 Last weekend we had an exclusive glamping experience with my family at The Greenland Cabins just a 10-minute drive from our house. This was a long-overdue family outing because we were supposed to celebrate Christmas in The Greenland Cabins but due to typhoon Odette, we had to postpone it.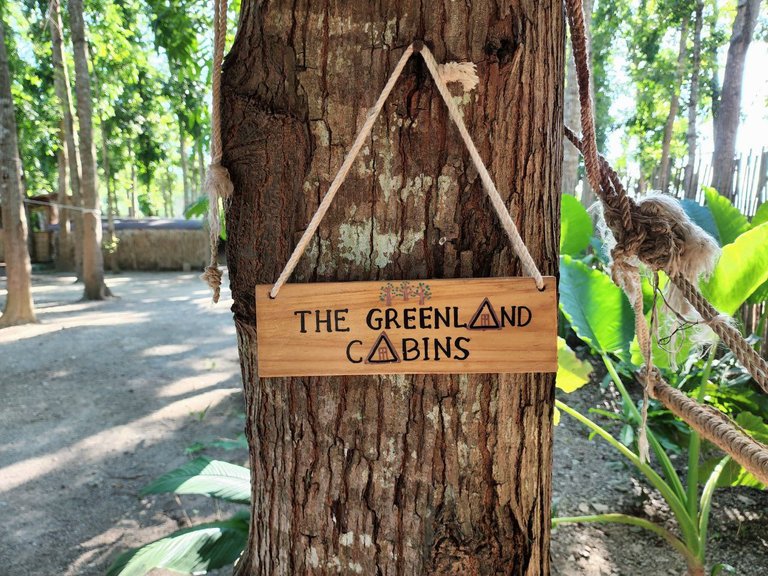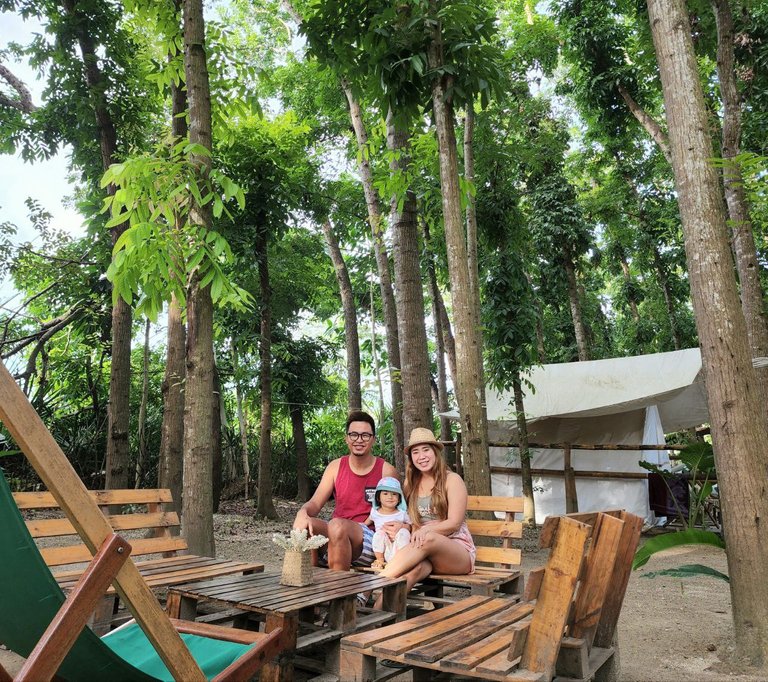 The Greenland Cabins is located at Diversion Road Tilhaong, Consolacion so if you are coming from Cebu City it would probably take less than an hour to reach the place. Also, it's very accessible since it's just at the back of SM Consolacion.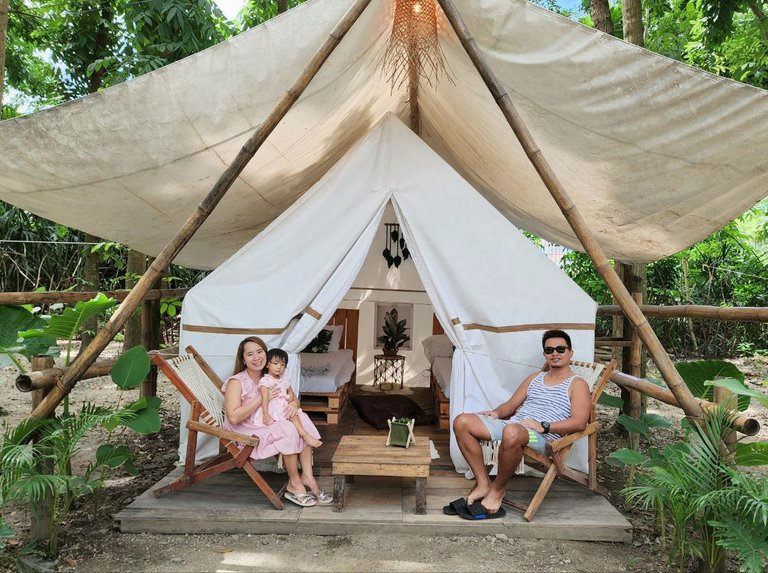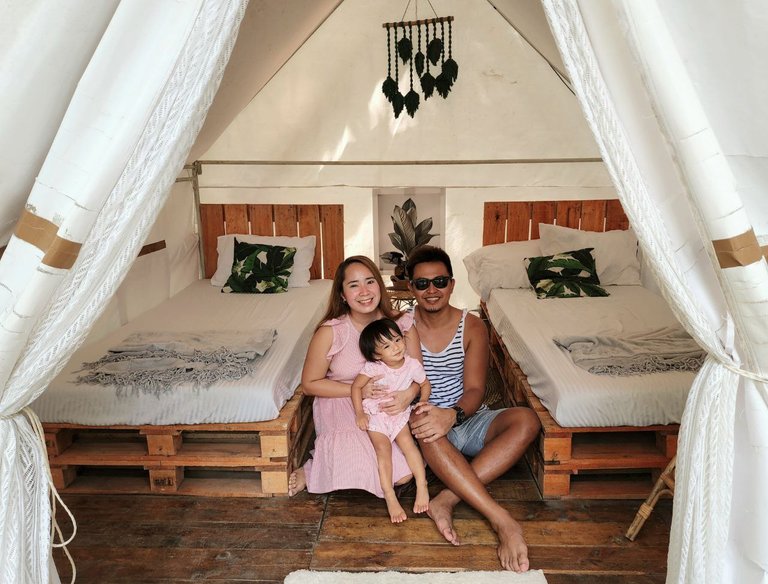 For the place, it can accommodate a maximum of 20 guests so it's really a perfect venue for family or friends to try camping in the woods without going to the mountains.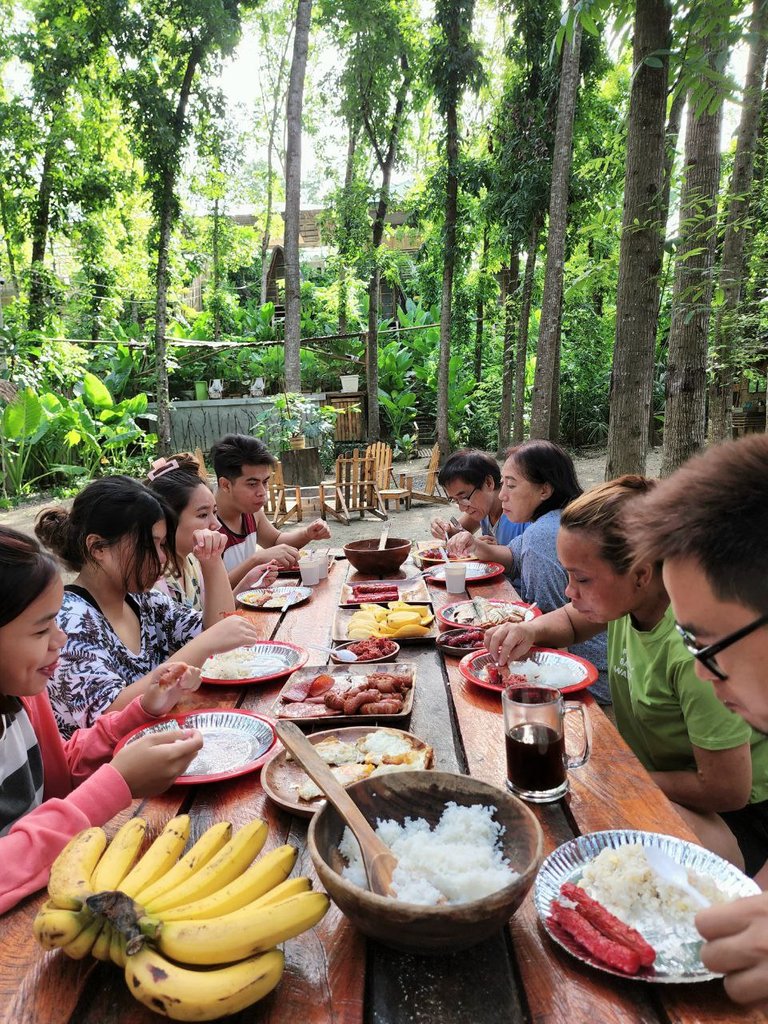 Also, since it is located not too far from the city, the internet and mobile signal is fast and stable. By the way, their internet password is "relaxandenjoy".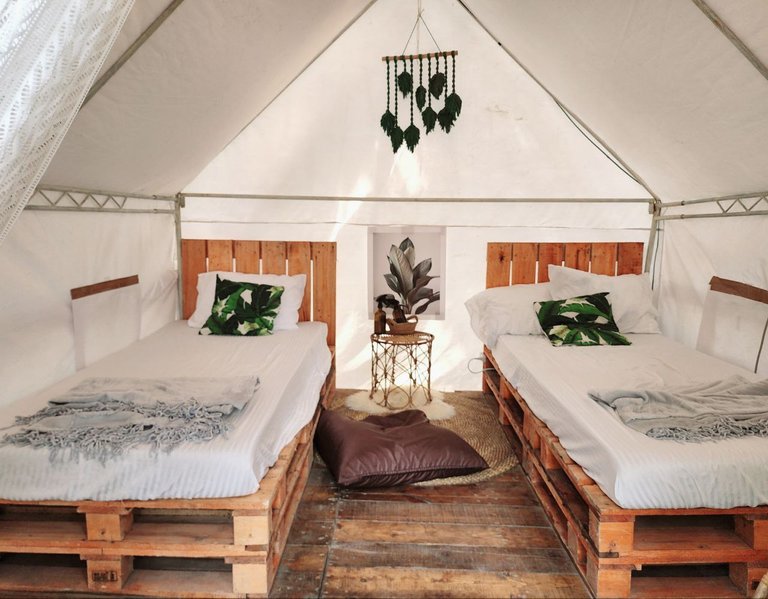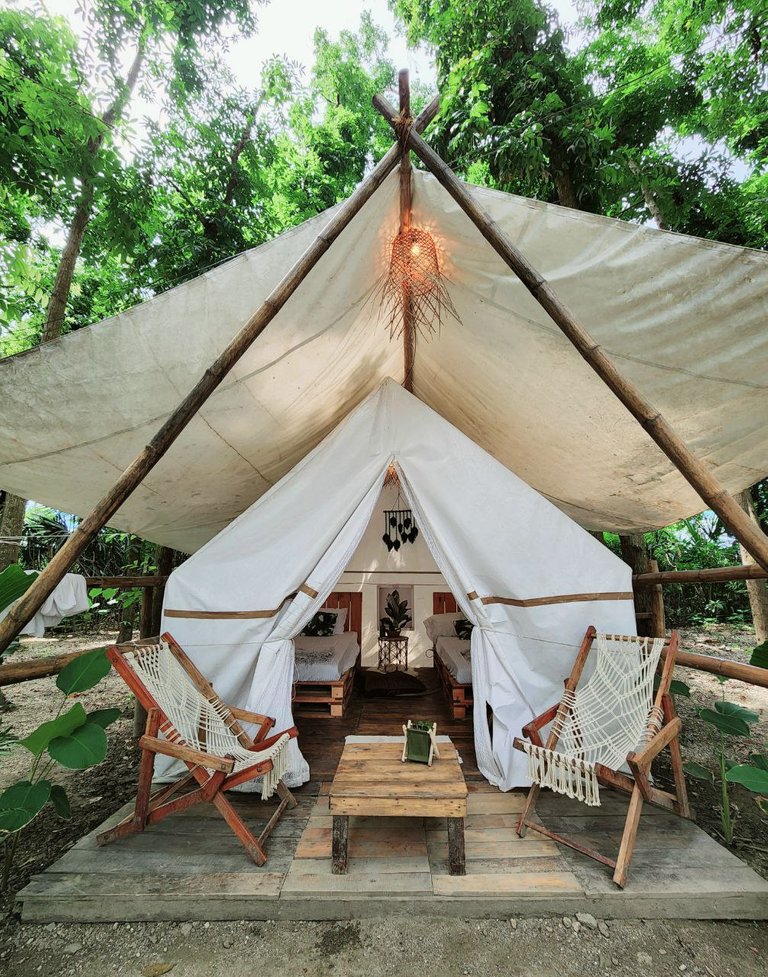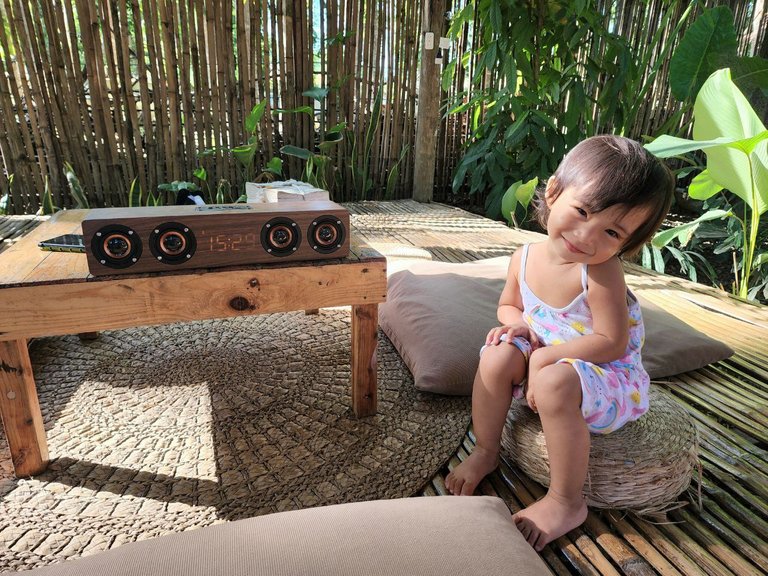 The place does not serve food so make sure you bring your own food and drinks, however, they do have an outdoor kitchen where you can cook meals. It is fully equipped with pots and pans, a gas stove, basic utensils, cooking oil, and some condiments. They also have a charcoal grill, electric kettle, rice cooker, and a mini-fridge.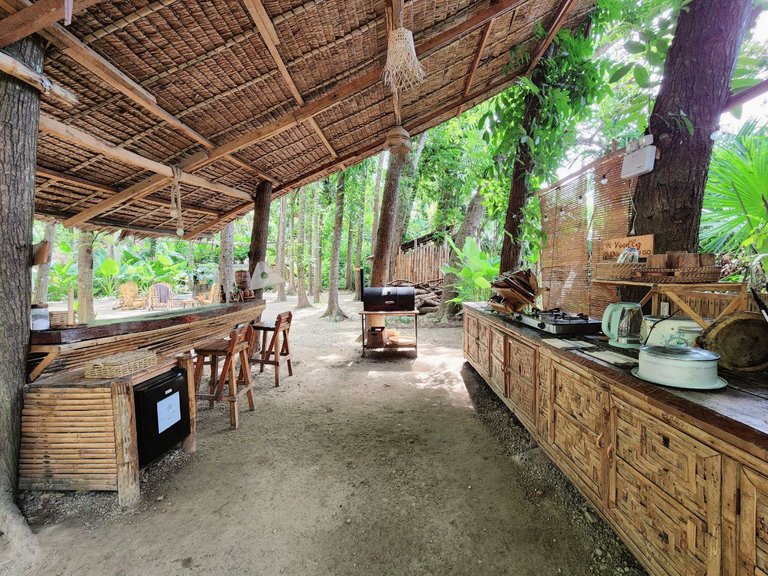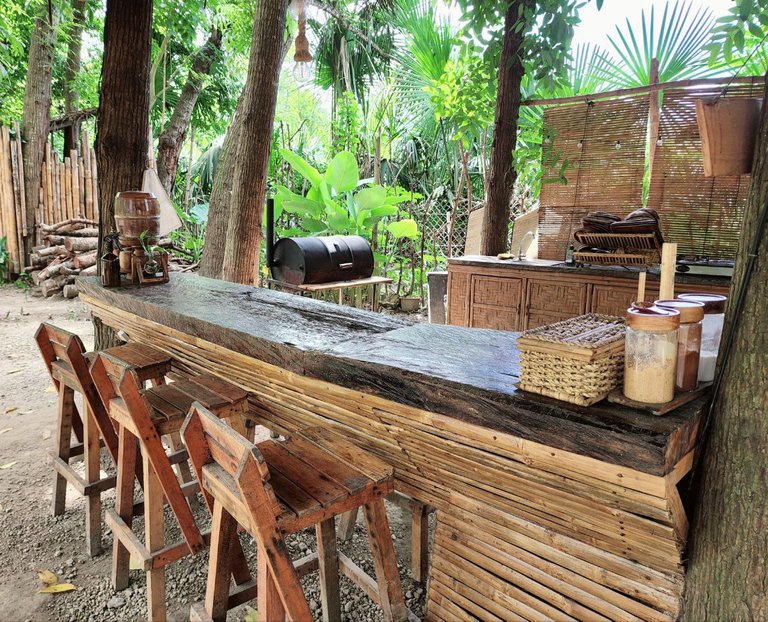 But if you don't want to stress yourselves cooking, grab food and food panda delivery is accessible in the area. Just a reminder, bring more ice if you love to have cold drinks all the time!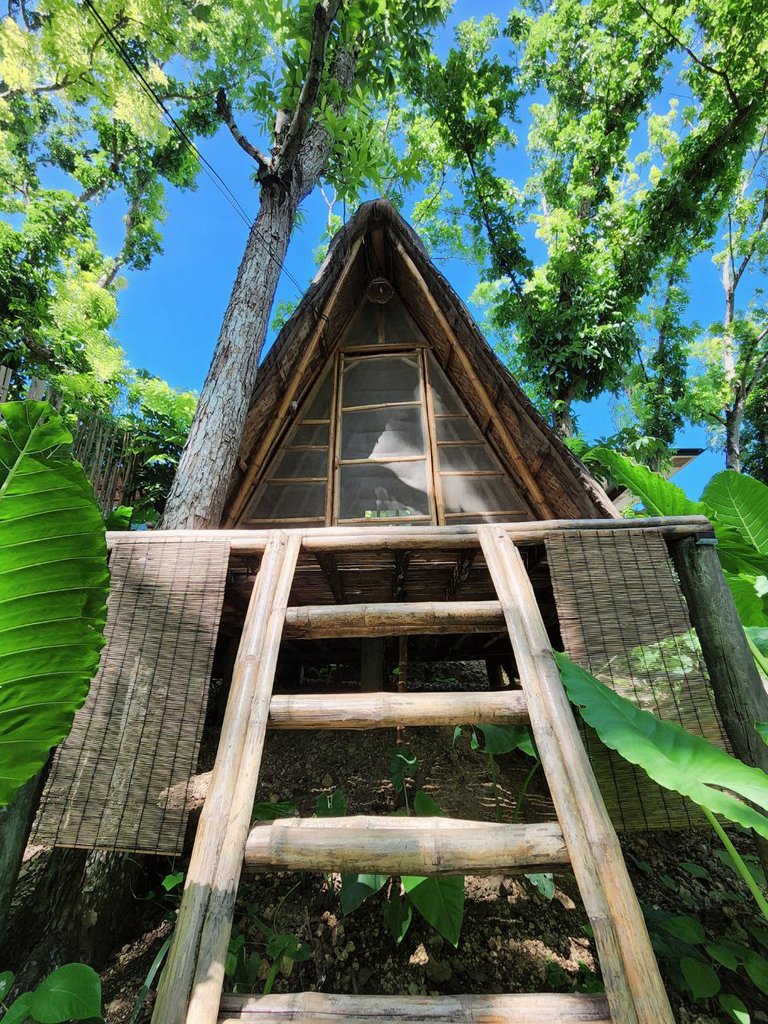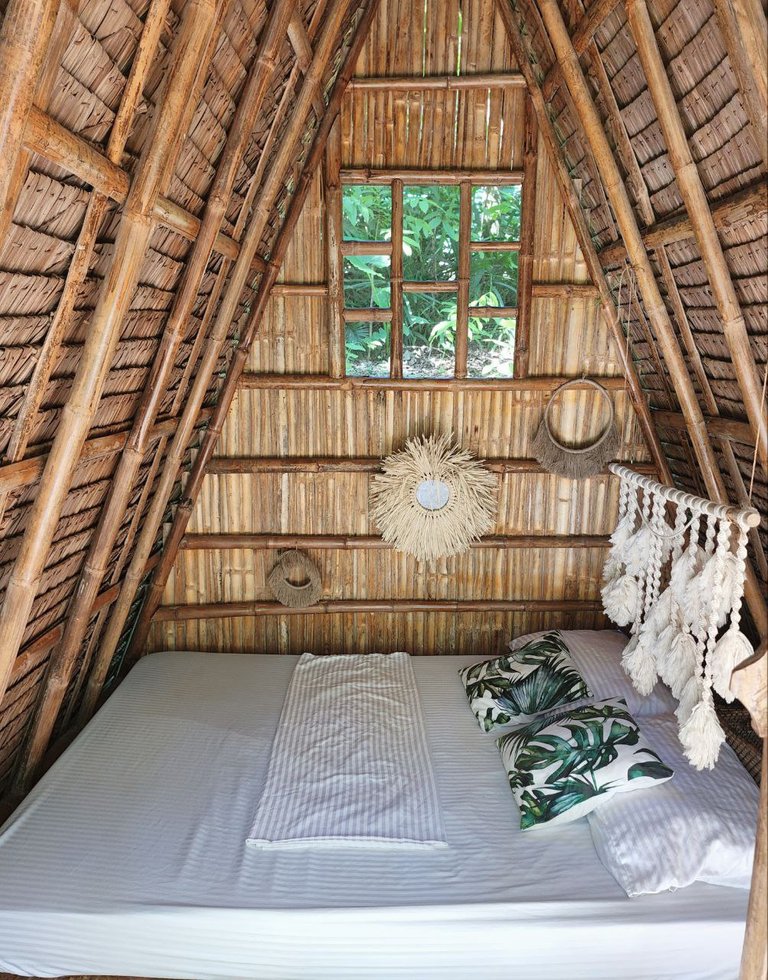 Since the place is just so near to our house, we decided to just cook food for our dinner and breakfast the following day.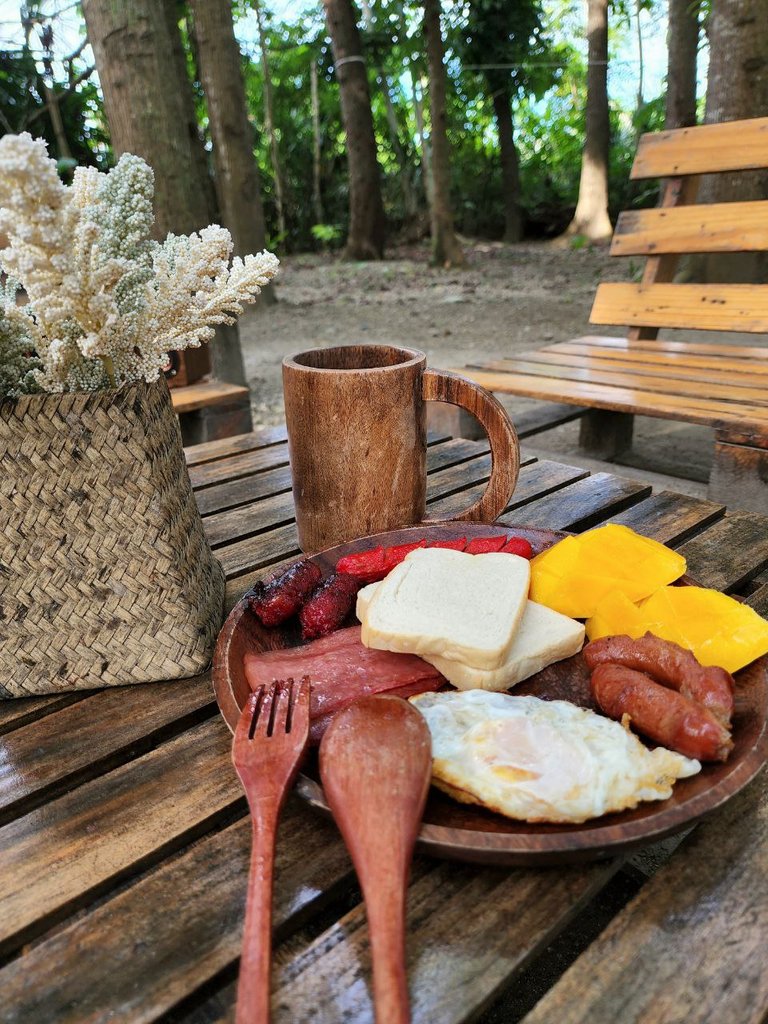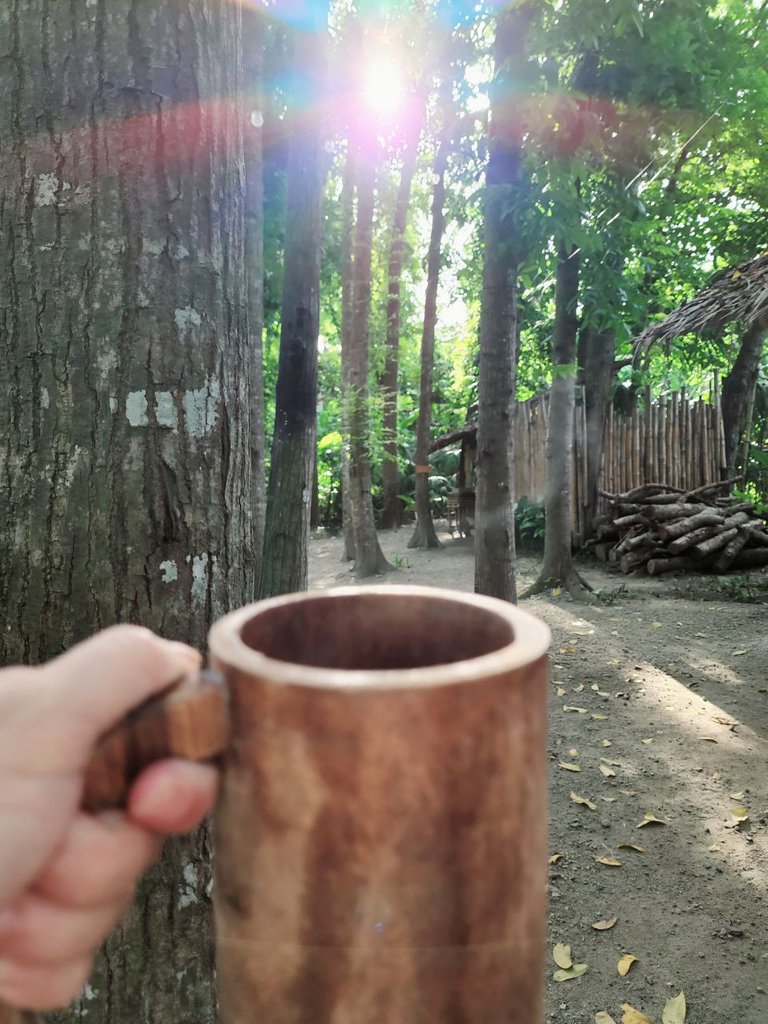 The pool area is just 4ft deep and I like it because it's shaded so even if you go swimming under the heat of the sun you don't have to worry at all.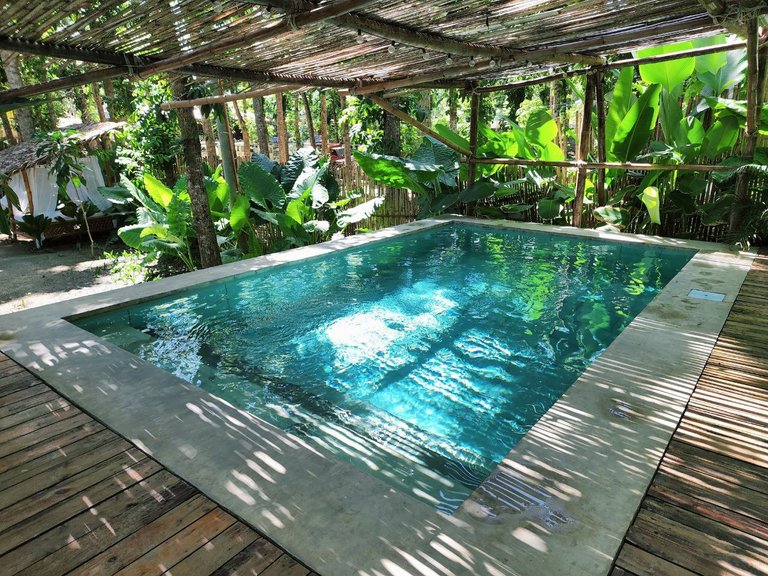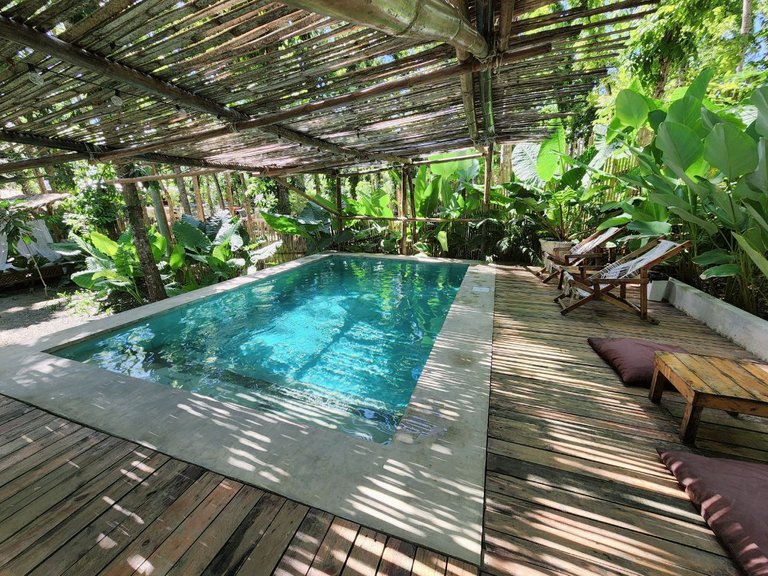 They have an alfresco shower and an outdoor bathroom.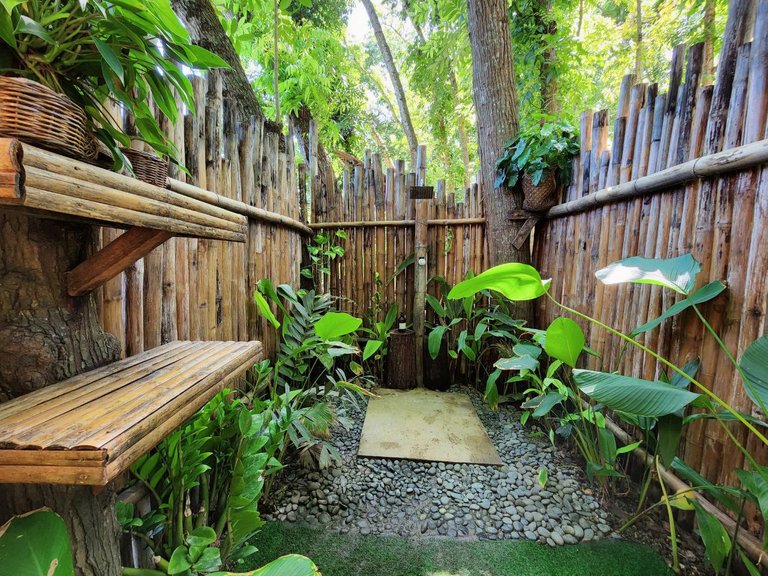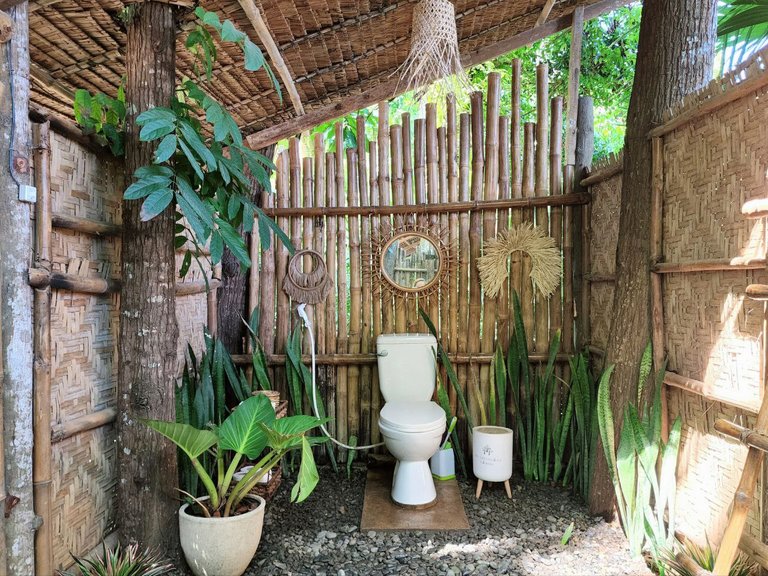 They have outdoor cabanas wherein we hung out playing Uno cards and had drinking sessions with my family just enough for us to sleep soundly because I tell you, the chickens were very loud as early as 3:00 AM so if you're the type of person who is light sleeper then make sure to bring earplugs.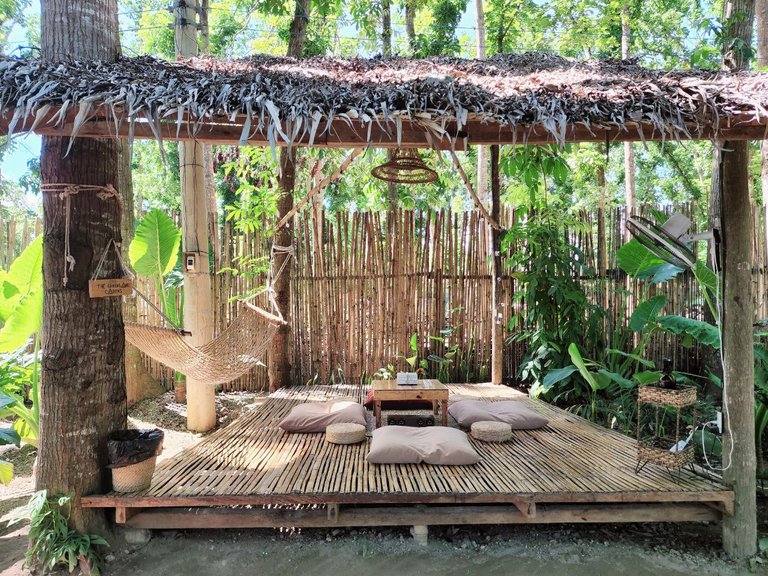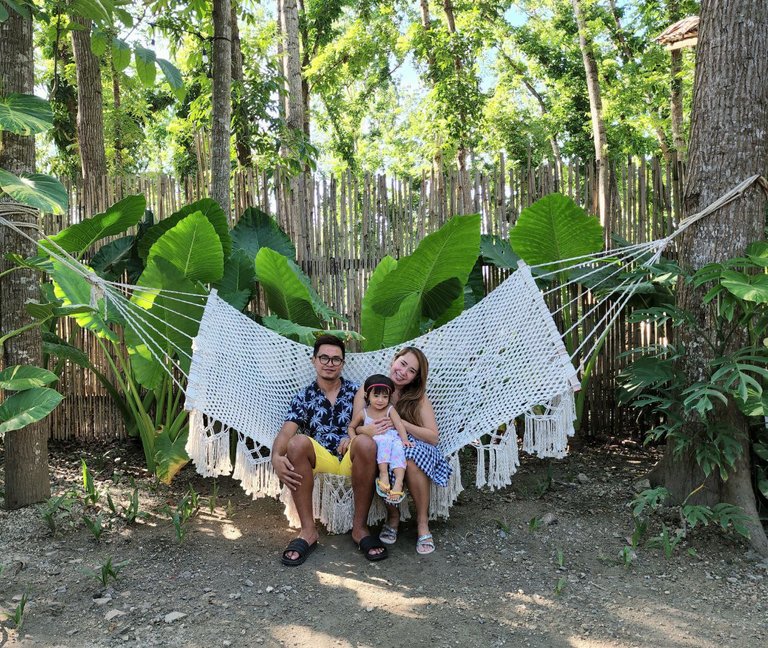 Overall, we had a relaxing and enjoyable stay at The Greenland Cabins.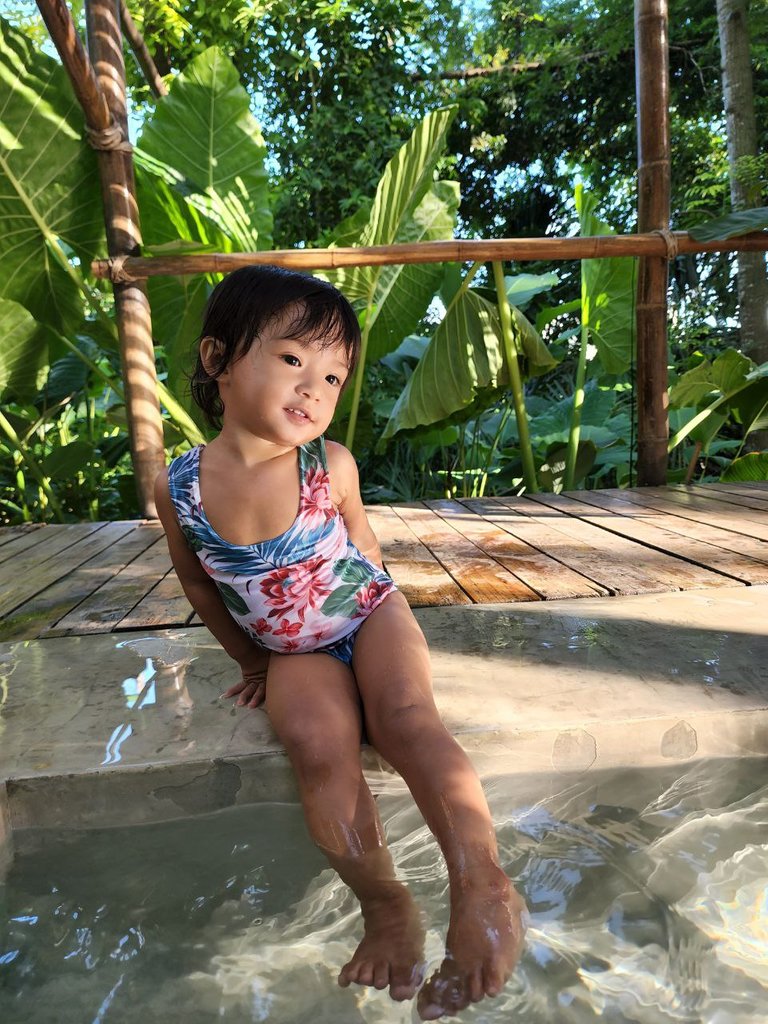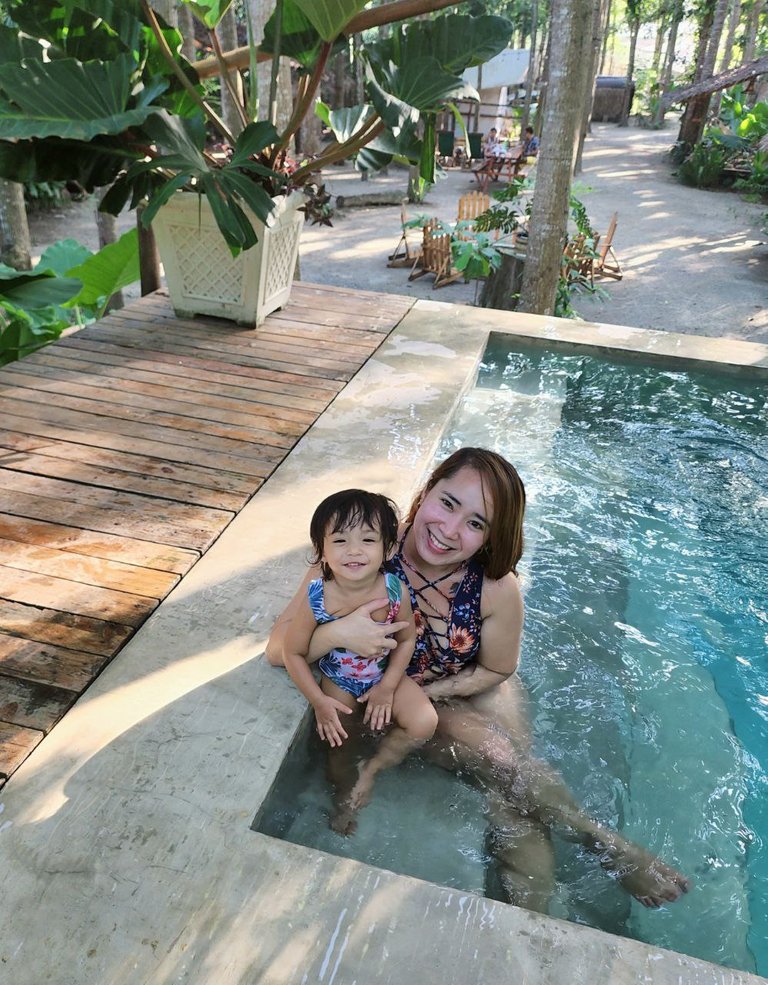 If you're interested to experience an exclusive escape with family and friends that is just minutes away from the city, then go check The Greenland Cabins at https://www.facebook.com/thegreenlandcabins. Also, you can visit my YouTube channel HERE for a more detailed review of the place here.
That's it, for now, please follow me so that you'll be updated for more staycations and let me know some beautiful places in Cebu that you wanted me to visit. Take care you all and bye💚!
---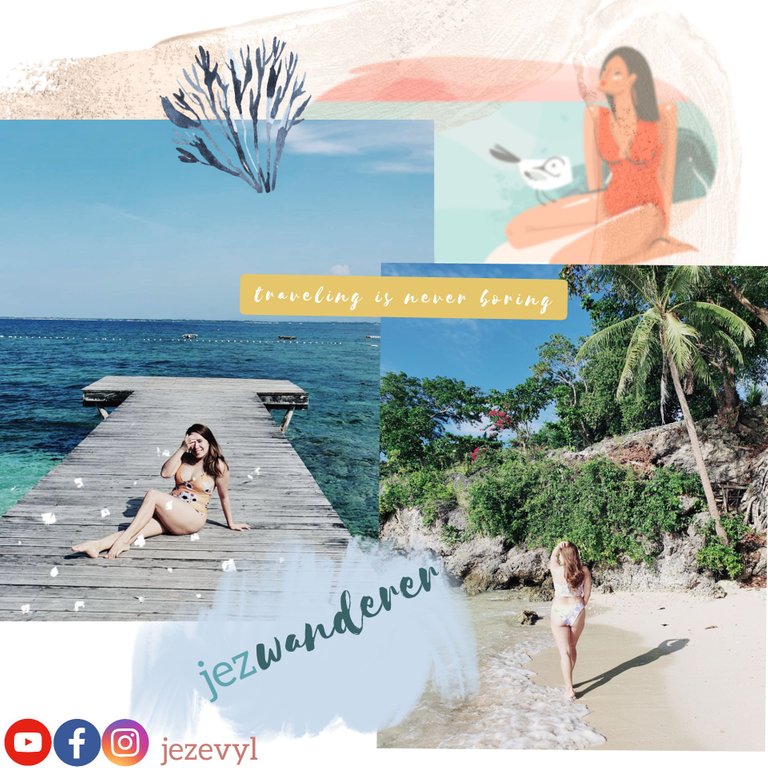 Hey Hivers! It's @jezwanderer. She's a Youtuber and a Wanderer. She loves to share her happiness and love for travel, food and lifestyle. She always believe that traveling is never boring.
If you like her content please make sure to upvote and leave a comment -- she would love to listen to your thoughts 💚. Feel free to reblog and please follow her so you won't miss any of her post. 💚
---
Originally posted on Jez Wanderer. Hive blog powered by ENGRAVE.
---
---