Tried Sabong Fried Chicken!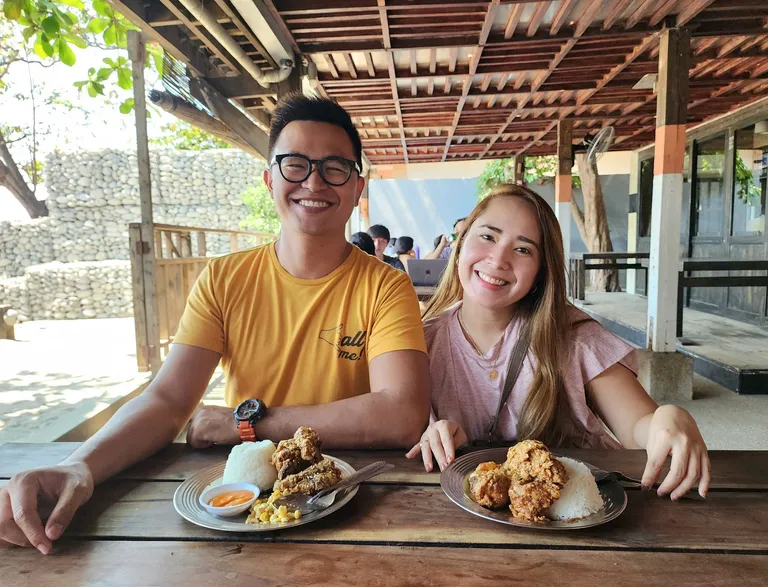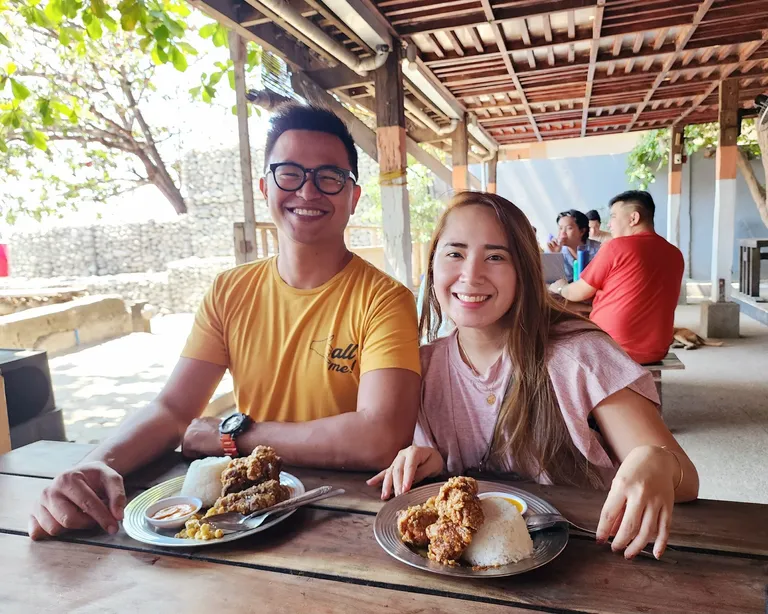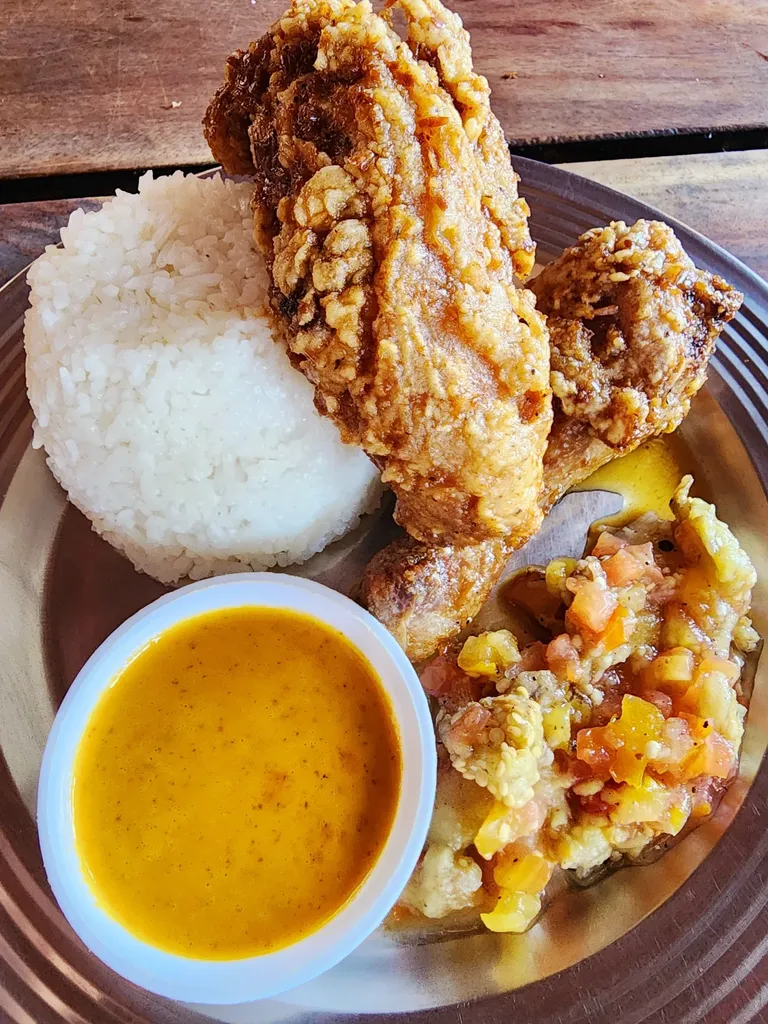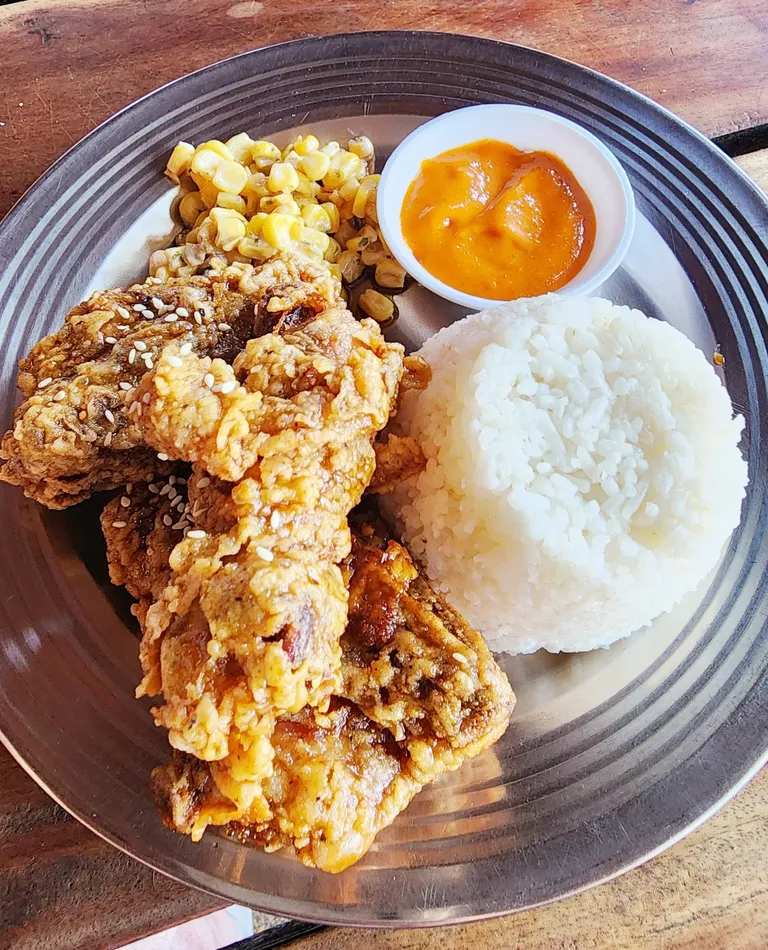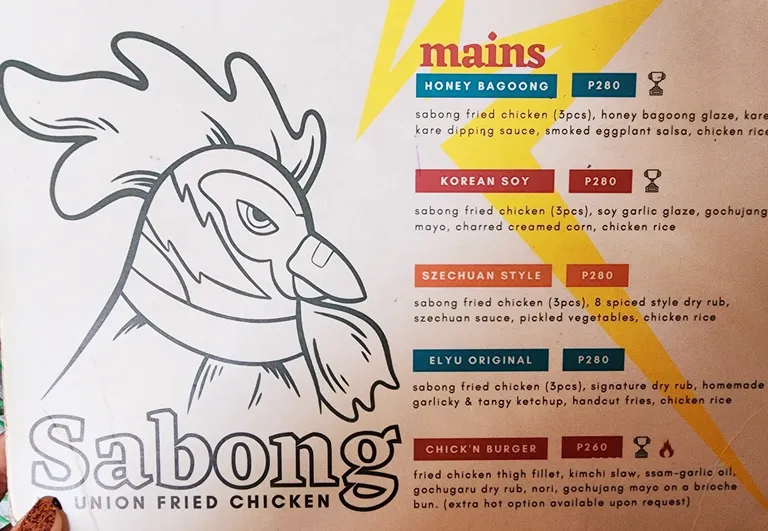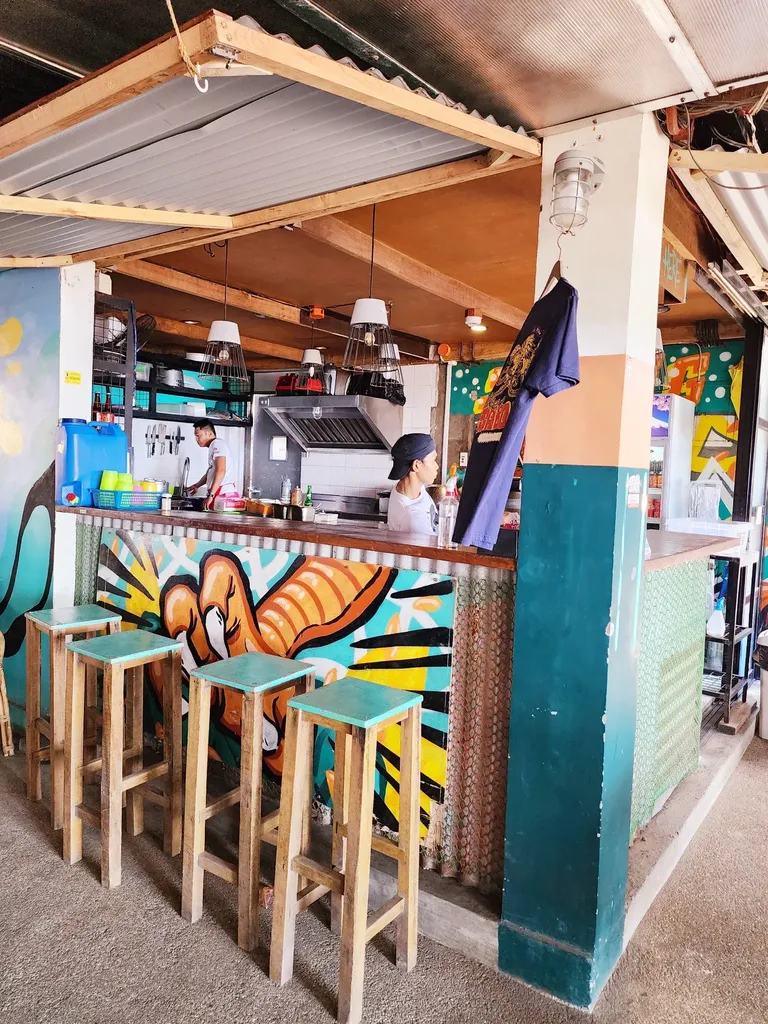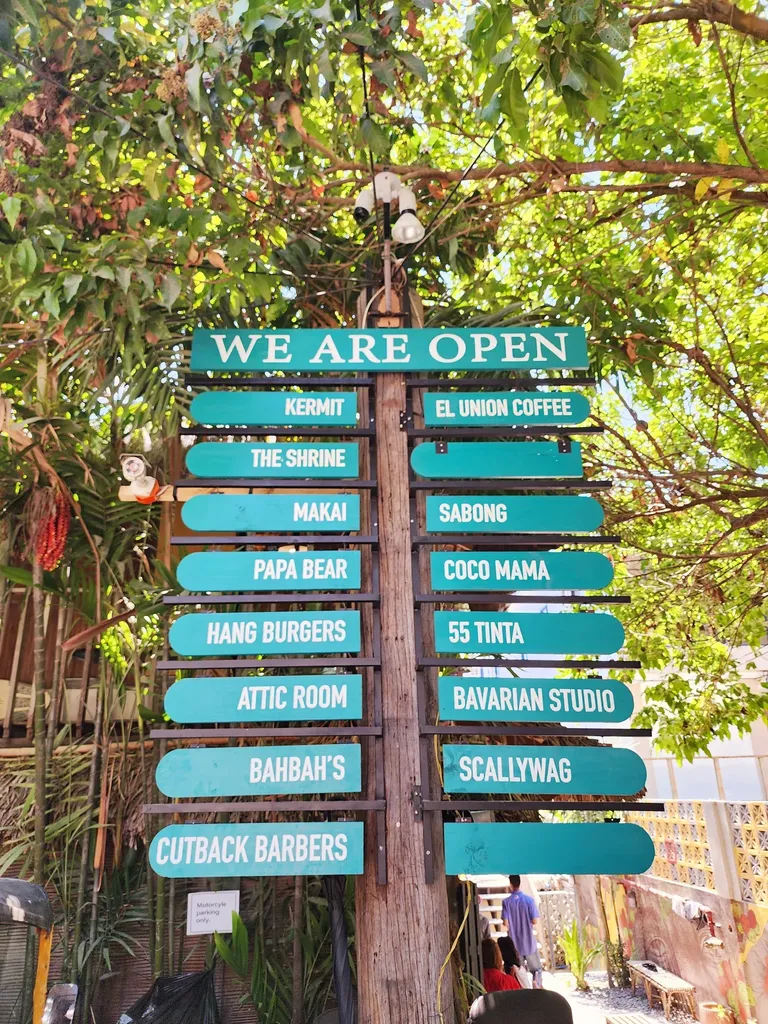 When I heard the news that we were going to La Union, I got so excited that I quickly looked up some of the area's well-known eateries. Due to its location in a food park with several food booths, Sabong (which translates to "cockfighting") is one of the most popular eating establishments. This food park receives a lot of visitors because of how near it is to the surfing location. It's an open area so you can see passers-by everywhere. It can get a bit busy during peak hours but they serve the food really fast just like fast-food restaurants. We were all really hungry when we arrived at La Union, so I'm pleased that was our first visit. We are fortunate to eat at Sabong since we just had to wait, I believe, 5 minutes for our orders.
I chose their famous Honey Bagoong with kare-kare sauce, salsa made from roasted eggplant, and plain rice. The dish size was huge, and for only Php 280, you get three pieces of Sabong fried chicken. My husband ordered the Korean Soy, which came with plain rice, charred creamed corn, gochujang mayo, and soy garlic glaze. The meal was extremely good, especially my Honey Bagoong since it had the ideal balance of sweetness and salt.
Overall, if you're searching for a cheap yet satisfying chicken meal in La Union, I can suggest this restaurant. You should absolutely try their Honey Bagoong, which is a must-try.
---
For the best experience view this post on Liketu
---
---