Weekend at Teology Cafe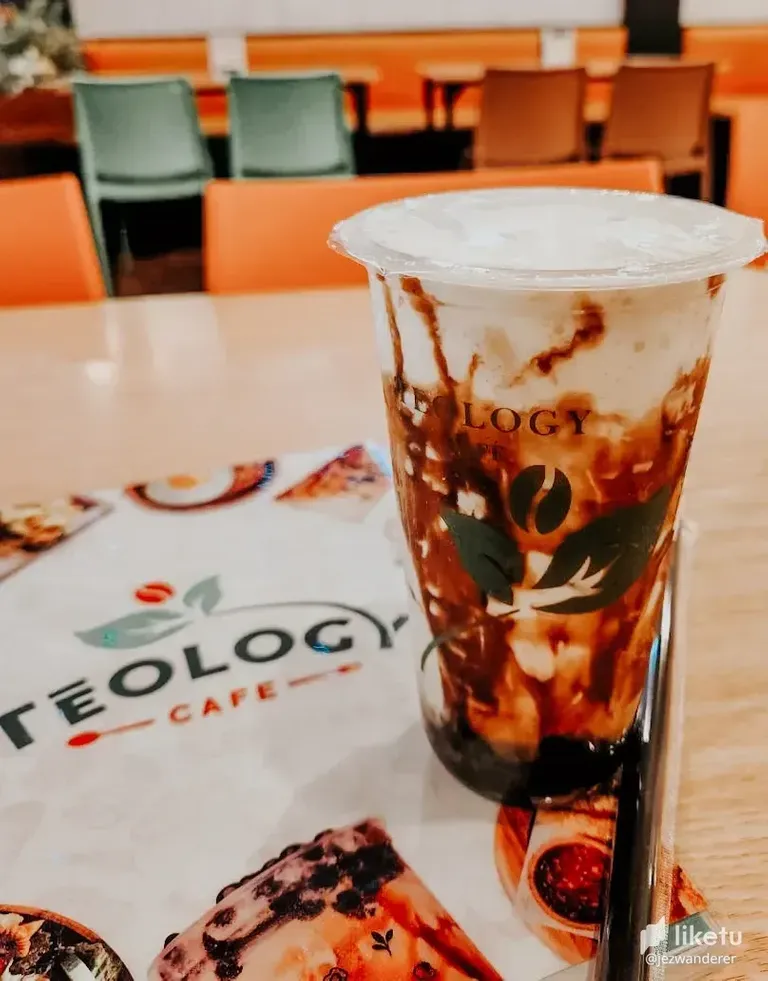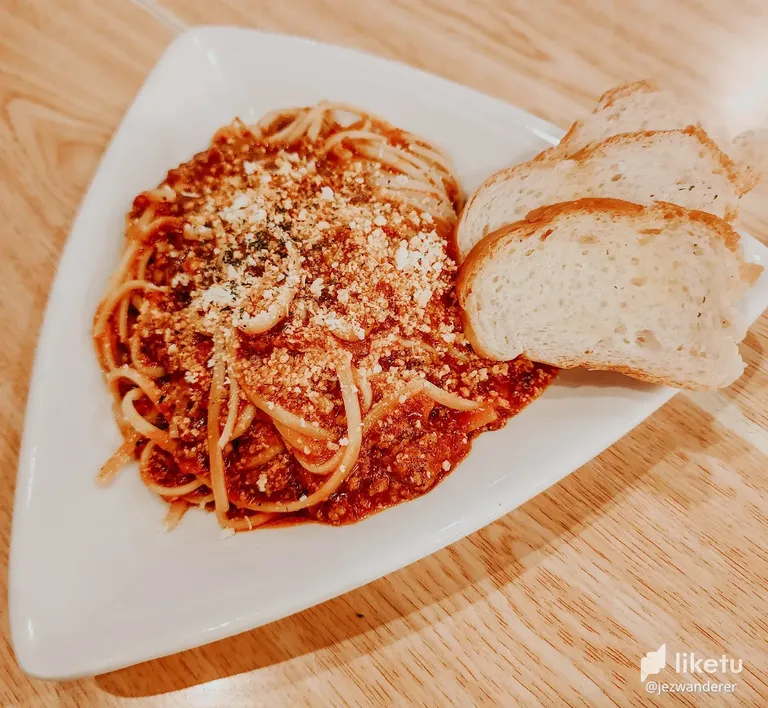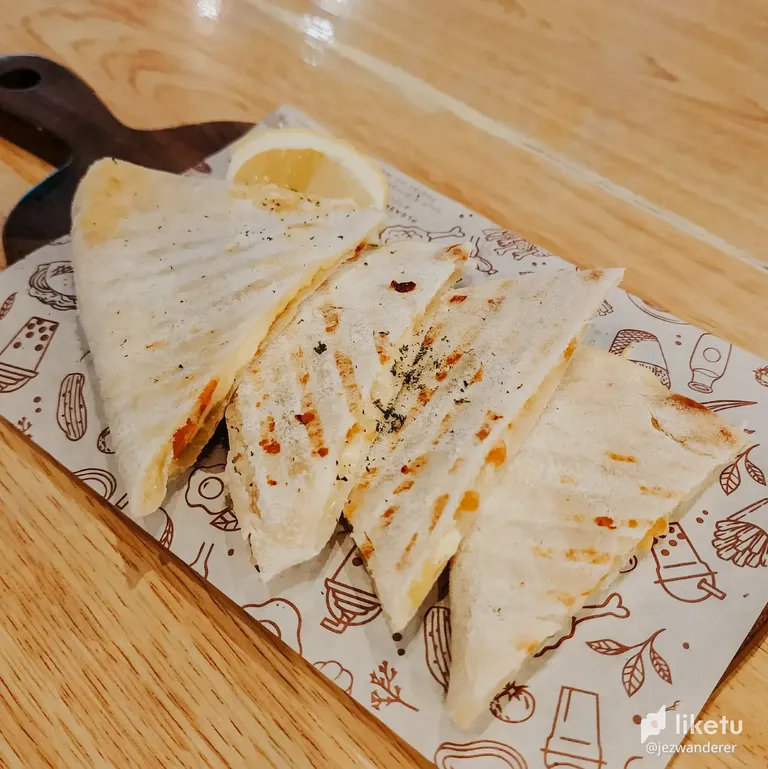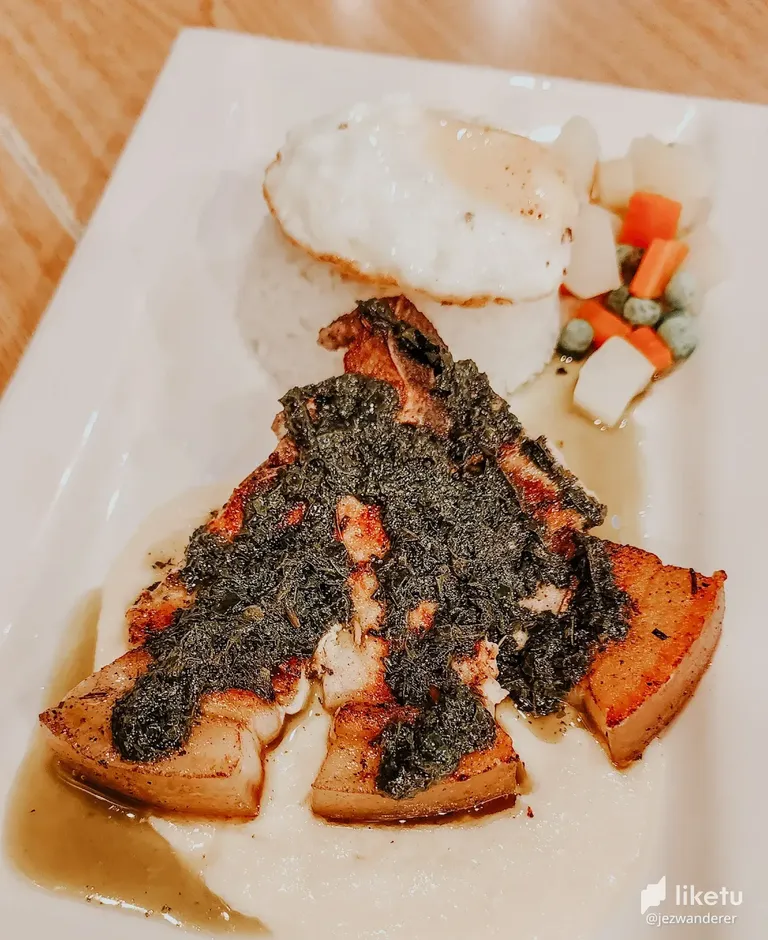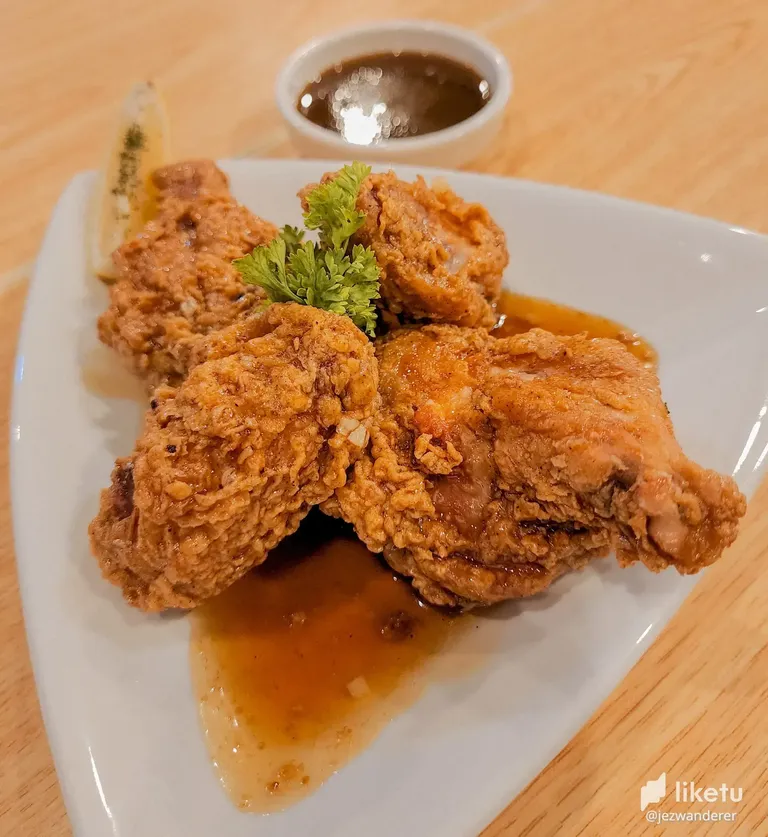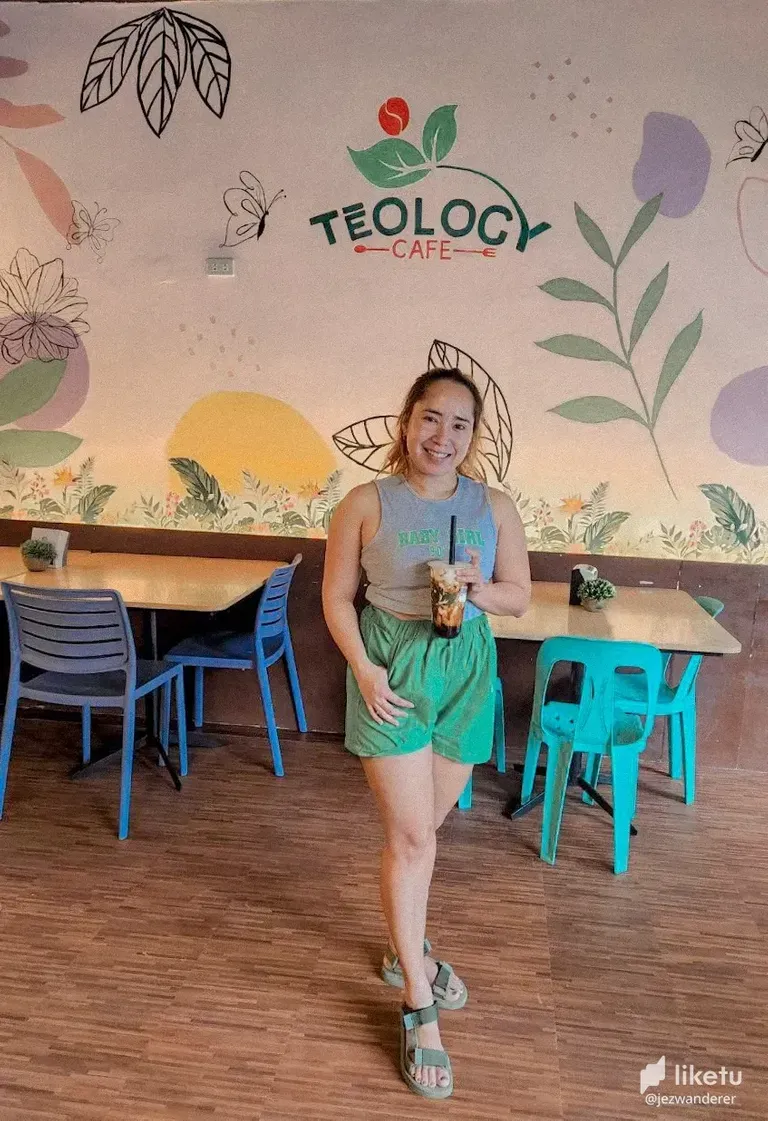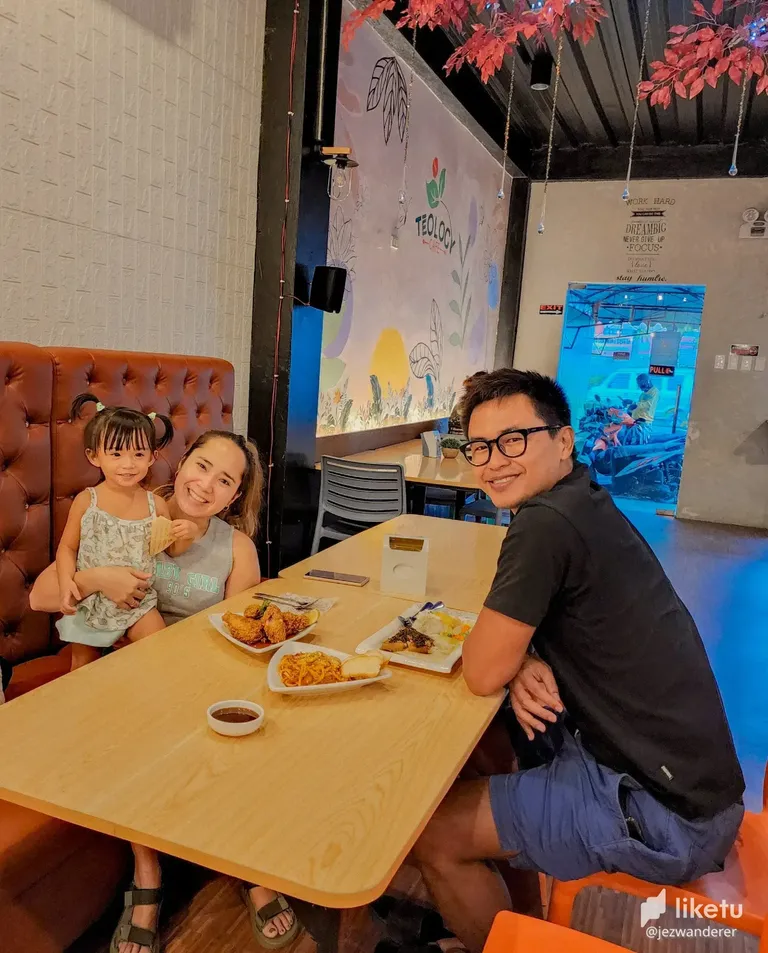 Hello Hivers! How was your weekend?
I just want to share our recent café discovery just a 10-minute drive from our house. We've been passing by this café for a month but we didn't even bother to try it, not until yesterday when we were caught up by the heavy rain and the entire road was flooded. We have no choice but to wait for the rain to stop and traffic will also be decongested. Luckily, Teology Café was open at that time, and there were still a lot of vacant tables, so we decided to have an early lunch.
We wanted to try their mozzasticks but it was sold out and some of their menus were not available especially those with patties.
We ordered their 4-cheese quesadilla, herbed porkchop, spaghetti Bolognese and honey garlic chicken wings (were not hungry at the moment) for us, and since Zadie will just be sharing my food, I didn't order extra rice for her.
Food was served fast and customer service was good but the only thing we weren't so happy about is the flavors of the food, it was not something that we expected of it. The pasta for the spaghetti was kind of overcooked, while the garlic chicken has a lot of honey sauce in it that I find too overwhelming for its taste. The quantity of their serving was enough to be shared by two people but I just wish they'll improve the flavors of it. Although I must commend their milk tea, it's one of the best I've tried so far here in Cebu and definitely, I'll try the rest of the flavors, especially their cheesecake series.
By the way, Teology Café has other branches but the ones we tried are in Liloan, Cebu. So if you're planning to have some milk tea, better try Teology Café because I guarantee that it's really delicious.
---
For the best experience view this post on Liketu
---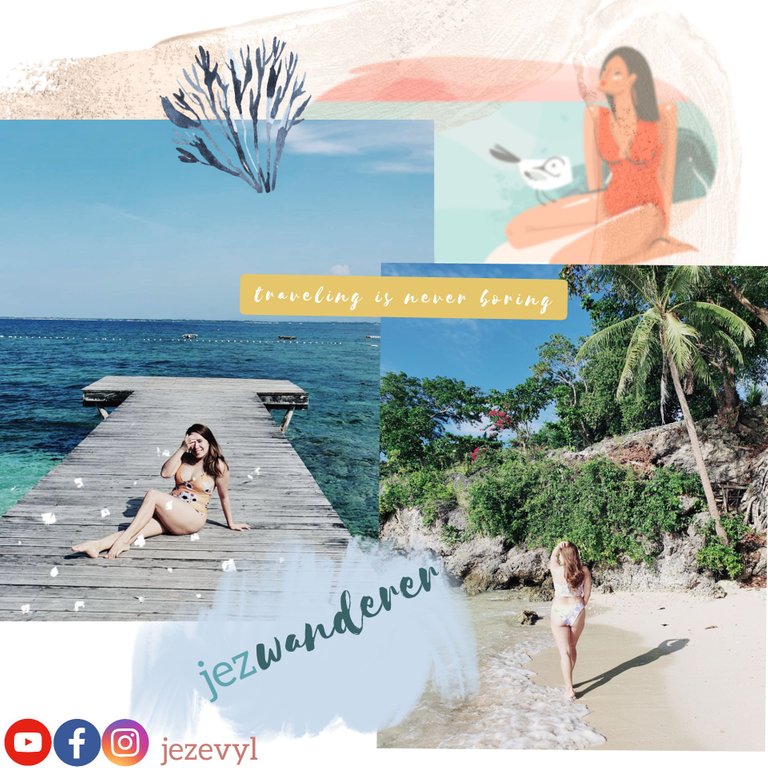 Hey Hivers! It's @jezwanderer. She's a Youtuber and a Wanderer. She loves to share her happiness and love for travel, food and lifestyle. She always believe that traveling is never boring.
If you like her content please make sure to upvote and leave a comment -- she would love to listen to your thoughts 💚. Feel free to reblog and please follow her so you won't miss any of her post. 💚
---
---