Splinterlands Second Season of 2023, Gladius Packs and SPS
The season ended earlier this week so I want to review my rewards and check up on some things in the game. I was collecting Silver chests for most of the season and rushed at the end to just collect some gold chests on the last day like usual. However, the season was a lot harder than the previous season. I was barely able to get to 50 chests and then I gave up due to my dark energy capture rate being quite low.
Season Rewards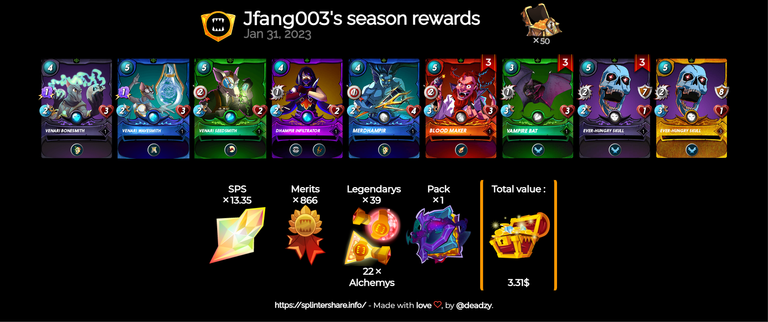 Compared to last season, my fiat value is about the same as last time. I got one chaos legion pack just like last time. The amount of SPS dropped and merits went up. There was also a drop in the number of potions that I got as well. Card-wise, I didn't get any epic cards but I did get a gold foil common so I think it's about the same in terms of worth over there. Overall, it's not a bad season at all but I wouldn't have minded more packs because I prefer them over most of the rewards that I can get.
Gladius Packs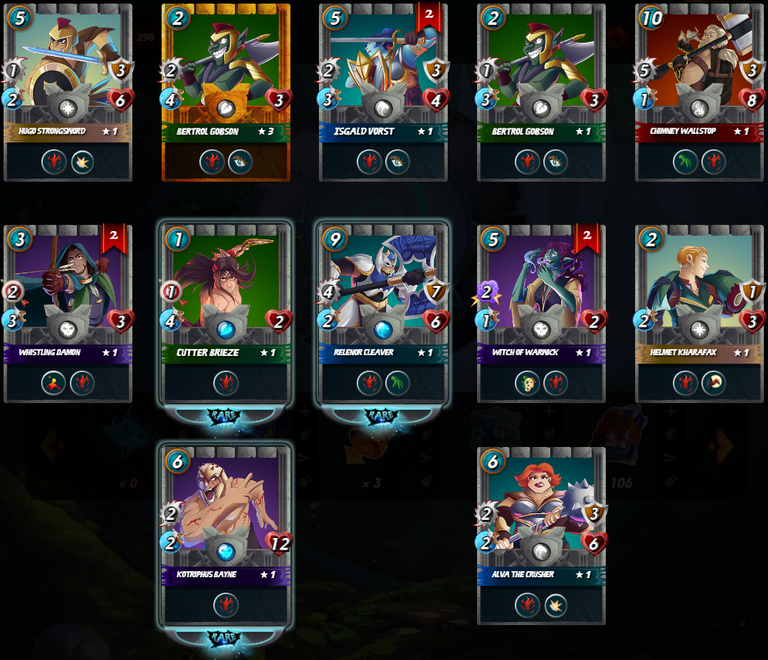 I was able to collect three packs this season and it's better than last time for sure. I got one gold foil common card (Katrelba Gobson) but it does look like there are a ton of common cards like usual. It's the card that I upgraded in my previous season report so I think it's quite nice and I tend to play in the gold foil brawls anyways. So it will be directly beneficial to me to use that card.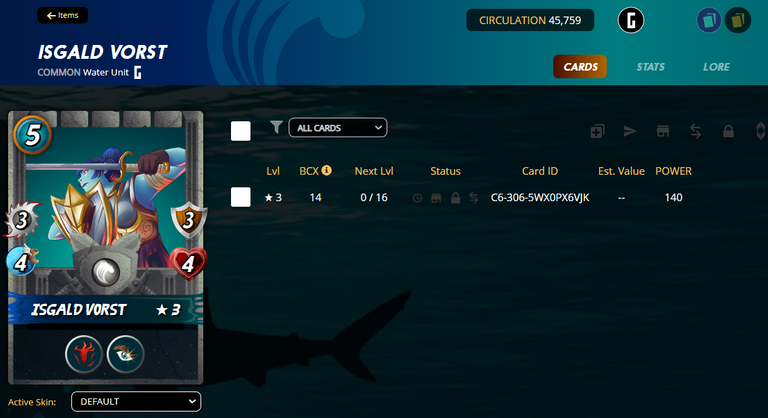 I could level up a few cards but the the best one that I was able to upgrade was Isgald Vorst. It has 3 attack now that it is level 3 and the speed is pretty good as well. It's a bit too bad that I don't play common foil brawls but this card is looking great to put into fights.
SPS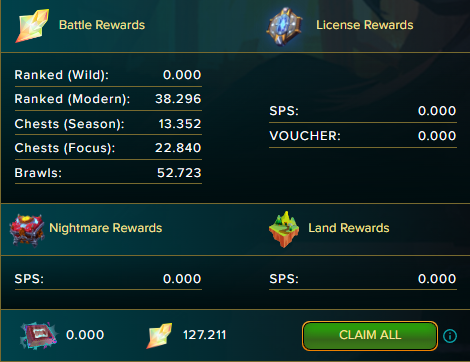 Rewards are down overall from everything across all areas. The only one similar is Brawls. THe amount of SPS that I got from ranked battles and chest is a lot lower than last season.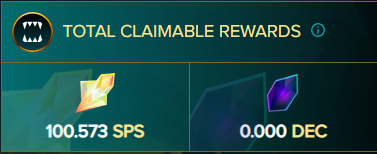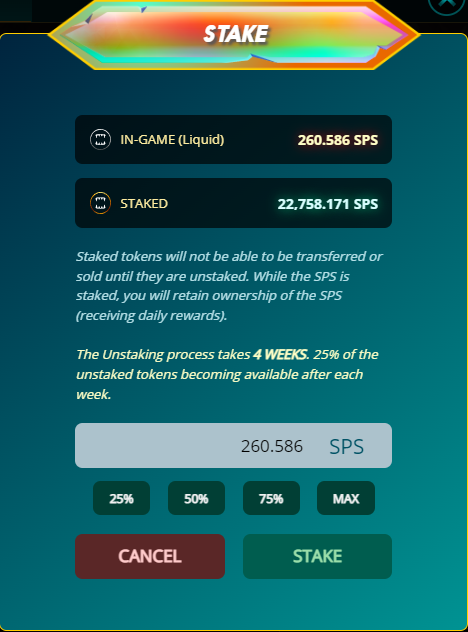 My pool rewards for the season is 100.573 SPS and I plan on staking all of this along with all of my staking rewards. Since SPS is down across everywhere, I staked everything that I got and I will be selling my GLX airdrop for some profits. Not much has changed on that end from last season but I might have to reconsider whether or not I should rent out cards due to the change to soul bound reward cards.
Conclusion
It doesn't look like there is much of a change from what I am normally doing but I wouldn't mind having more GFL or packs from my rewards chests. The rewards just seem lacking compared to last time because I got fewer chests and the fights were harder. I think there will be some change to things because of the changes being implemented and I might have to adapt my strategy based on the results of that. I am stilling staking my SPS and I am selling my GLX airdrops for as profit. Some of that fund goes back into buying cards in Splinterlands so it isn't all profit.
Feel free to leave a comment if you read my post. If you have any questions, feel free to ask and I will do my best to answer.
Posted Using LeoFinance Beta
---
---