CTP Downline Growth: 1st Update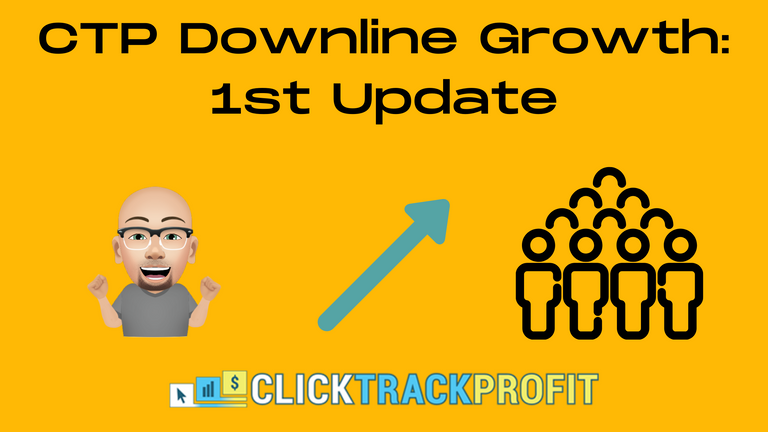 So, I wasn't sure how I was going to start covering this part of my ongoing progress, more specifically - with CTP as a whole; because there are a lot of moving parts.
With that said, I'm going to keep it simple and center it around my lead capture activity and some soft numbers, based on my pivoting to make it more about building my CTP universe downline (Click Track Profit, CTP Blueprint, Start Earning Today, The Hive Guide, Plus1Success and List Nerds and subsequently the recommended evergreen sites in the CTP system.
Since April 3rd, I've brought in 15 referrals and of course some have still not fully activated their accounts; which comes with the territory.
Sidebar: before I decided to upgrade my CTP membership, I was and still am; to a certain extent, growing lists and downlines on the centralized platform. Mostly giving away free solo ads, ad views, etc. A lot easier to so on the platforms, I rotate my lead captures at.
On that same platform, I now have to add extra tweaks to my marketing to continue bringing in folks on with the free advertising, but now creating a path to let my subscribers know about CTP and it's sister sites.
I set up 2 lists to bring on CTP referrals.
My Blockchain Branding Mastery list:
This is the list where most of my opt-ins have come in and where most of the referrals have funneled through.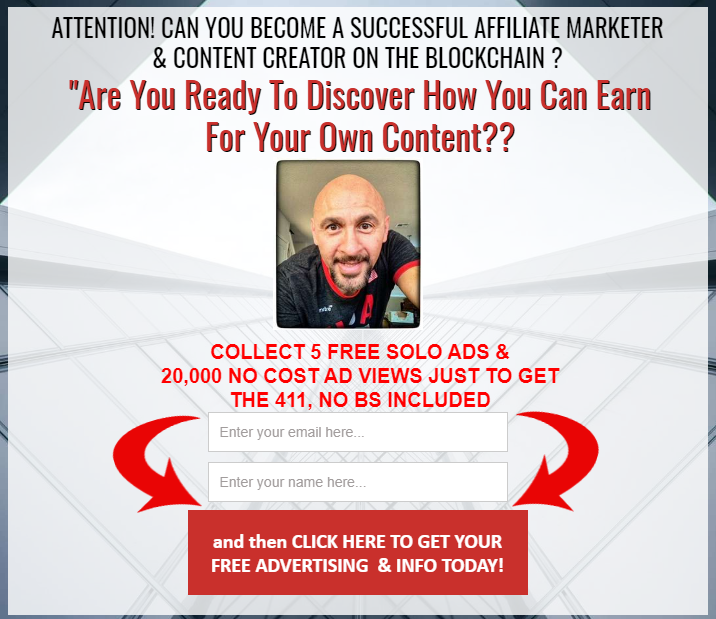 So, I will continue tweaking it a bit more here and there to speed up the subscriber generation; now that I want to expose them to CTP, HIVE, etc...
With the second list, I made the mistake of combining two goals; but I had a method to my madness and it actually helped me reach the one non-CTP goal, while creating a disservice to my ultimate goal of growing my CTP downline and becoming one of their top CTP affiliates. It stagnated rather quickly.
Therefore, I set up this list to grow my CryptoAdProfits downline and secure my Pro Max account at that ad site.
It wasn't really helping to grow my CTP downline, so I haven't really rotated this lead capture as much and intend to tailor it more to CTP soon. It really won't take much of a change, but some of the intricacies will benefit from the change.
EARN CRYPTO PROMOTING YOUR BUSINESS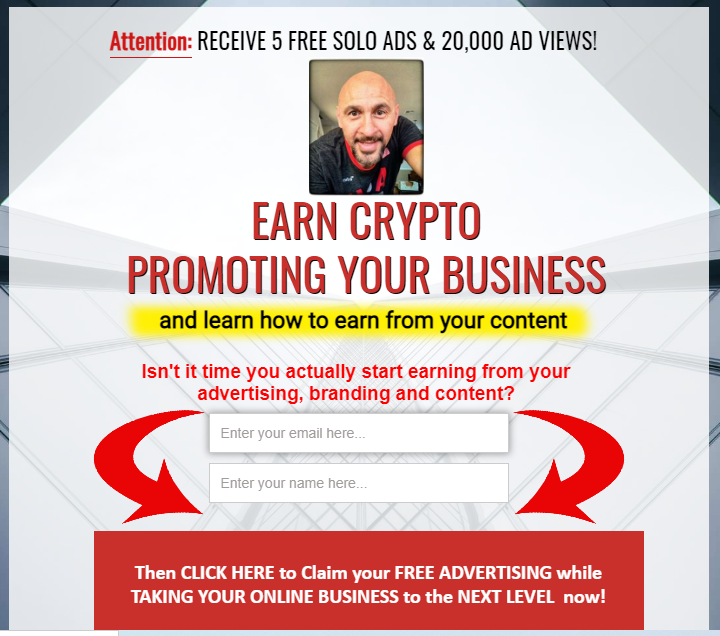 I also had about 7 CTP Blueprint referrals come in early on, but changed it for the CAP splash temporarily, but I can replace it back and get those numbers moving up again as this splash page is an eye catcher: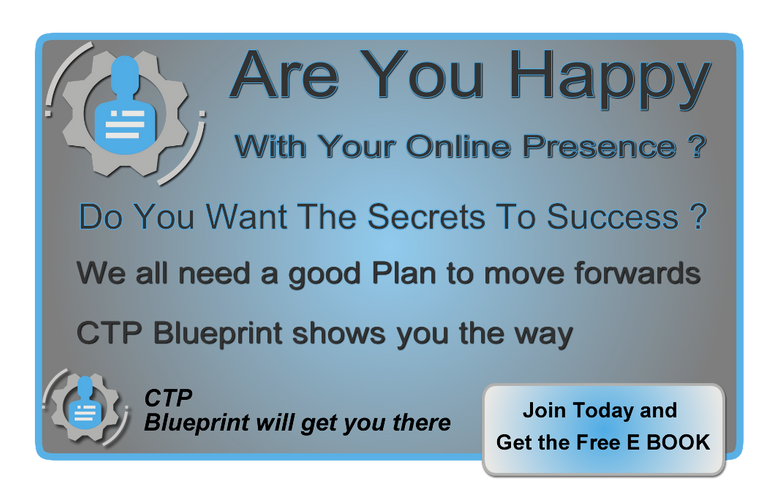 CTPB is @elianaicgomes baby and she is awesome and I definitely don't mind putting the extra effort to do my part to help her site continue growing.
These updates will eventually be more in depth with split test and tracking results, as well as email marketing numbers, conversions, etc., but wanted to definitely tout that I'm starting to see an upward movement in CTP numbers.
I must mention that I also saw some referrals come in for The Hive Guide and an uptick with my List Nerds downline.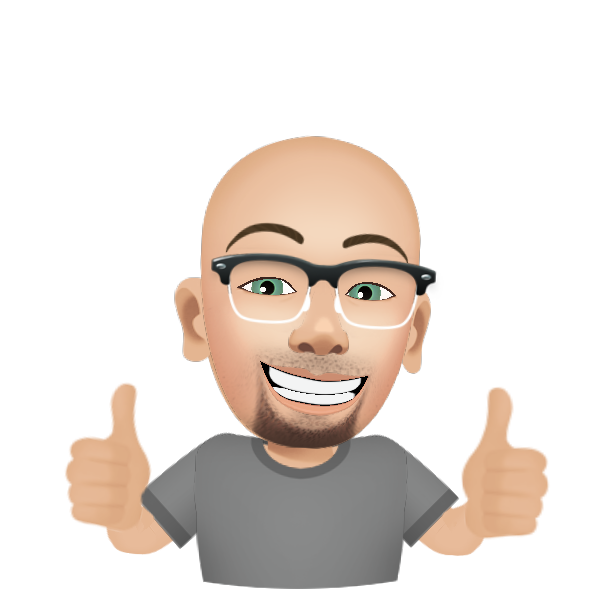 "If you are stuck on anything or have any questions, this is the place to ask 😃
Also, do you have any news, gossip or scandal you'd like to share...? 🤔
Let it out!!! 😱"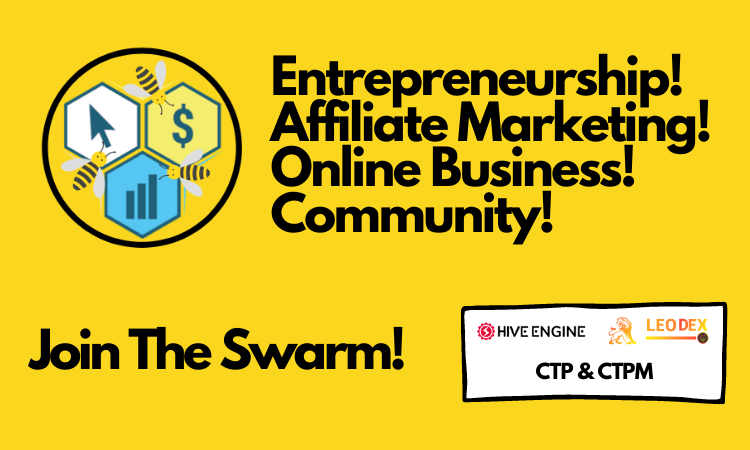 ---
---