Game Day Threadcast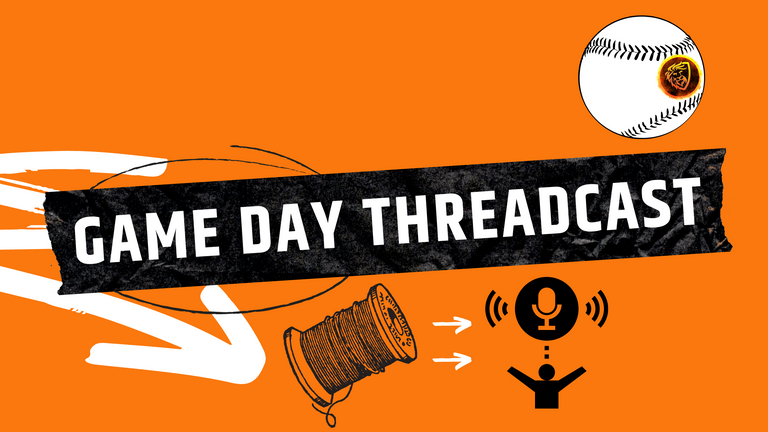 I have many reasons on why I love being part of the HIVE community and for most of my journey on this amazing blockchain, I've become more of a cheerleader and prefer to look at the bigger picture that will eventually benefit me and everyone else who is all in.
Of course, I'm proud to be consistently in the Top Ten at ListNerds and of course I want to earn more HBD and Hive Power daily as well as I'm hoping to start getting much more LEO than I currently have.
My reputation has steadily grown on HIVE and I keep an eye on that as well.
To that end, however I can contribute to this blockchain until my upvoting will make folks excited when I upvote them, because it will actually make a difference; is to find other ways to make my mark.

Just like my ListNerds journey, I immediately saw the power of ListNerds beyond it being a mailer and I'm in it for the long haul and I am really not concerned about the fluctuations and some of the growing pains that it goes through and will go through, just like most, if not all other platforms on this blockchain.
Ultimately, what the CTP team envisions ListNerds to be when it's all said and done; is what I'm on the ride for.
Now, we have LEOThreads and that is a whole other level; because it actually reminds me of what I believed ListNerds was going to be.
Being from an online marketing background and already being a member of the mailer before it was put on the blockchain, it's exactly what I expected. I am not savvy enough to have seen the mailer become the engagement and content discovery tool it is, before it actually was in action.
Week one, I immediately said "oh shit", this is more than a mailer and I went bonkers and realized how important it could be for HIVE members to use.
To that end, I know that so many HIVERS have been anxious to see Project Blank come to life and although it's not here yet; we actually have something with the instant microblogging DNA that we enjoy with Twitter.
But, it's in beta and that means, growing pains is expected.
Now, it's when you can try shit and not worry about what it doesn't do or doesn't have. Hey, I know squat about programming or anything close to it. We will get our opportunity to provide feedback and suggestions, but all in good time.
So let's have fun with it.

When @taskmaster4450le reached out and asked if I would like to participate in a Threadcast during the Cincinnati Reds versus my favorite major league baseball team, New York Mets where we would thread comment post back and forth during the game; I jumped on it.
I enjoyed it very much and to be transparent, I did it during work (I work from home), so I had my television on in the background and my cell phone by me, while I made sure to not short change my time for my employers.
Also, the threads became a bit heavy, so Task had to start a new round of threads under the same thread and I kind of lost the trail and had to go back and search it.
He did send me a link, but it was not working for me; but I found the thread he dubbed threadcast #2.
I came away from the experience thinking how awesome this could be once all the pieces are in place and LEOThreads continues getting the enhancements that are sure to come and are coming and have already started coming.
Think about it, in the future you will be able to smoothly engage in real time during an event (doesn't necessarily mean a sport) on the HIVE blockchain while simultaneously having the opportunity to grow your brand, community and/or earnings.
I got a taste of how awesome it all can be.
Oh and did I mention the Mets blew out the Reds 10-2, swept the three game series and they remain in first place, seven games up in the National League East? YUP!!
and as I'm posting this, I believe Task put out a much better post; but figure I'll give my side of it lol.
Now let me go read his post ASAP!!

Let's Gooooooooooooooooo!!!
HIVE Divider Courtesy of @doze
I'm an upgraded member and use the following services:
CANVA.COM
IMGBIN.COM
CLICKTRACKPROFIT.COM
LEADSLEAP.COM
LISTNERDS.COM


---
---