Midway June Boon or Swoon?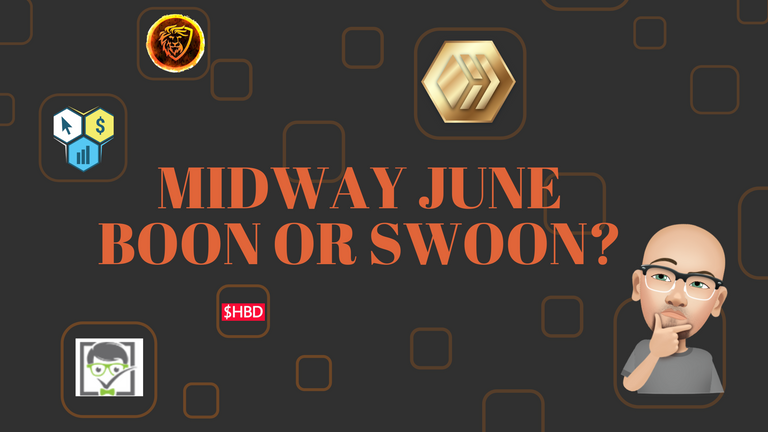 The last time I put up a post about my numbers was the end of May, as I took a look at where I stood for the month: May Out Numbers In and now I'm about to go over what should be a trickle of growth, but upwards; nevertheless.
Putting into context, that I was thrown a curveball with a car accident that kind of threw my fiancé and I for a loop; with my car being totaled and in the junk heap, dealing with insurance companies on both sides (it was the other guy's fault) and visits to the injury clinic for adjustments, physical therapy and other shit that we have to abide by to ensure we don't get screwed paying anything out of our pockets.
At least here in America, the chances that it won't cost me something; would be miraculous, so we are doing everything that is in our power to minimize those costs.
We got a car rental for five days that was covered by insurance, but I had to pay for the extra coverage; because I sure as hell, wasn't going to take any chances. I may have to fight to get that reimbursed, but waiting to see what other costs pop up that would have to come out of our pocket during the process.
Tomorrow, we get MRI's to see if there are any internal damage that will keep us rehabilitating or if we are finally cleared to go on with our workouts and other physical activities that we are accustomed to. At the end of the day, none of this is free; because we pay a shitload of money for car insurance and medical insurance and somehow someway we will get screwed out of something.
We were properly provided a fair coverage for the car. It has been officially paid off and I had GAP insurance on it, so hoping to be in a new car over the weekend. I wasn't looking to trade mine in, but outside forces had other plans.
We are still alive, are able to walk upright and have all our limbs; so that is the positive and hopefully no damages to worry about, once the results come in.

Somehow, I managed to keep my HIVE activity on point. I have been on this blockchain on a daily basis for over a year and four months without missing a day. Previous to that, I was a member for 6 months; but nowhere near active.
That changed in the February of 2021, so unlike the accident interfering with my workouts; it hasn't affected my HIVE activity.
Of course, my time was already limited; because I do have a J.O.B. and having to squeeze in doctor visits and all the other shit that has come into play dealing with the fallout; the squeezing in of activity on the blockchain, has been by the seat of my pants.
One key element to my activity is having LISTNERDS, to make it much easier for me to communicate, curate, earn, learn and forward content - mine or others; which has truly been a formidable platform for my growth on HIVE.
It's without question a platform that has bridged my personal brand growth, keeping up with what's going on with HIVE outside of the HIVE TWITTER community and allowing for quick access to great content while generating interaction with amazing people on HIVE.
Now, what has the last few weeks into the month of June show? Has it set me back?

Getting to see the final two weeks of the month was encouraging:
CURRENT: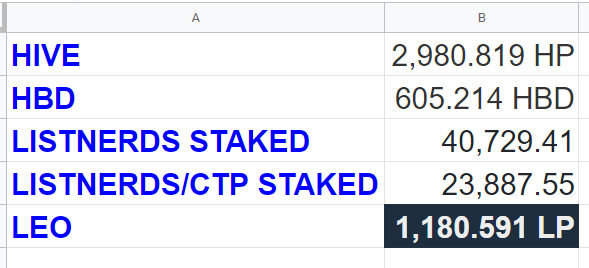 PREVIOUS:

The increase the first two weeks of June have not been so bad.

Of course, there is no secret that my LISTNERDS journey remains above and beyond anything I could have ever expected.
I remain consistent and just like I am with my daily HIVE activity; I am putting equal efforts into ListNerds. Actually, it's become a two pronged headed monster. I get to bridge both of these amazing platforms on this incredible platform infused with an awesome community equals a priceless result generator.
I remain top ten on the ListNerds lists, which is what I'm striving to keep going for as long as possible: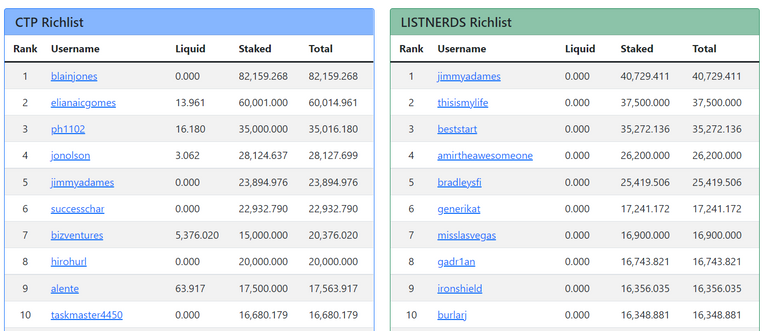 I also was shocked to be over the 40,000 ListNerds staked tokens.

Now, it seems every month; I feel like I'm neglecting my off-chain email marketing. I keep zigging and zagging, tweaking here and there; but remaining somewhat consistent with the process. Unfortunately, the effort and time is lacking.
With that said, I gained another 24 subscribers the last 14 days, so can definitely be happy with that; considering the circumstances: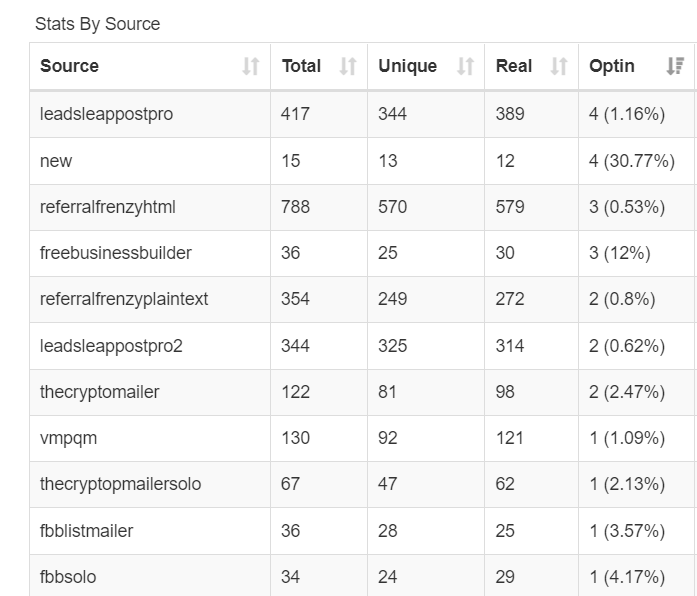 Keeping track of my activity is a must, but knowing I can still pull in some subscribers off chain; despite the lack of activity - is very gratifying.
I do remain encouraged with the the LEADS LEAP subscriber generation; as I am getting most of these subscribers rotating my lead capture page in their traffic exchange area.
The Lead Capture Page I'm rotating at these ad sites: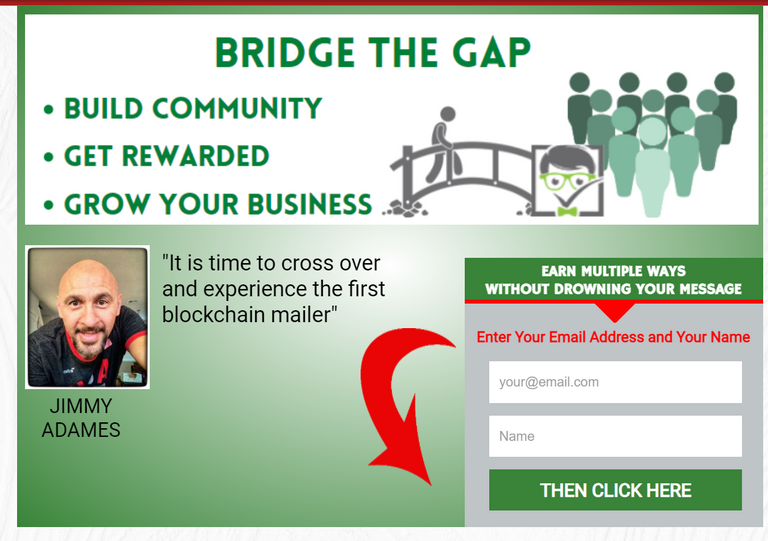 The First Ever Blockchain Based Mailer Is Here

I believe, I have a solid foundation to build off of. Although, there could have some early moves I didn't make; that I lament, but I've started off much stronger with less mistakes on HIVE than I did on my online marketing journey and that is a HUGE WIN to keep my motivation rolling.
Let's Gooooooooooooooooo!!!


*HIVE Divider Courtesy of @doze
I'm an upgraded member and use the following services:
CANVA.COM
IMGBIN.COM
CLICKTRACKPROFIT.COM
LEADSLEAP.COM
LISTNERDS.COM
---
---