Akwa Ibom @35: Peace and Amazing transformation
Akwa Ibom state is one of the fast growing state in Nigeria, the leadership of the state in the past 35 years of creation has done their very best to structure the state in the world map, were the enteir world can view from their location. I may not be able to tell you all about the state but i will allow it to speak for itself.
Please permit me to appreciate the founding fathers and as well the leaders who have given in their best to bring this state from a rural landscape , with a little dusty provincial town, Uyo as the capital now to a destination of choice for Nigerians and foreigners, a home for all, peaceful caring and loving. I can not thank them enough for the selfless services, rendered to our dear state, I pray that God reward them appropriately, Amen.
Today am glad to say that it is indeed a celebration of millstones achieved, in the 35 years of existence, this I want to say is very outstanding although silent but even the blind can see, it shines through and beckons on both indigenes and the non-indigenes, as well as visitors to identify with, this is what gives access to someone Like Mr. Okon Asuquo, who was identified as a motorcycle driver, from ika Local government, who conveys goods and passengers to abd from abak local government, dairly and at all times.
It is what makes Akparawa Udom Stephen , a Keke driver, to ply every known route in the state capital till midnight when the fear of picking up 'ghosts' as passengers and his exhausted limbs signal him to go and rest. The Christian Churches are not left out - they now organize and host 'tarry night' programs until they have a lead by the "holy spirit" to close. And their Members return home, anytime - no matter how late at night or how early in the morning. Traders engage their customers in the various markets till sundown into the late evenings and supermarkets no longer hurry to close. Owners and those who run sit - ups , lounges, bars like 'Afe Ndia' and restaurants along the streets open for customers round the clock. Nobody now checks the time and people no longer look over their shoulders to ascertain who was behind. This resource, often not factored into reckoning as a critical achievement is the prevalence of peace in Akwa Ibom State. Make no mistake about it, a peaceful location or destination is one of the most sought-after resources by people , particularly investors.link
I will be sharing some achieved millstones and as well introduce you to a homely state for all indigence, non-indigenes and visitors
Good Road Network: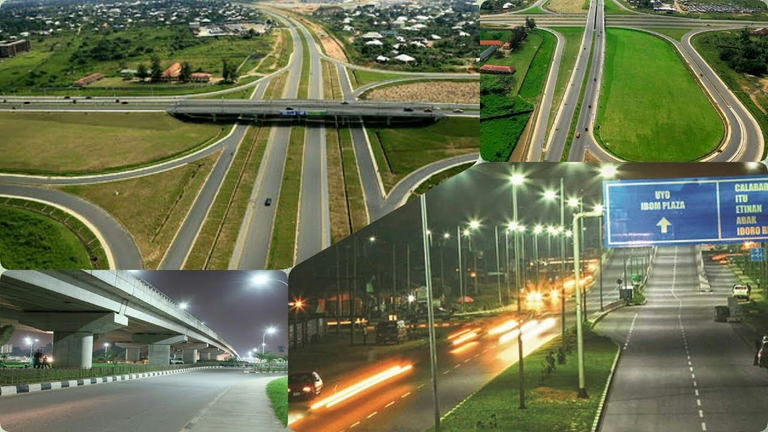 sourcs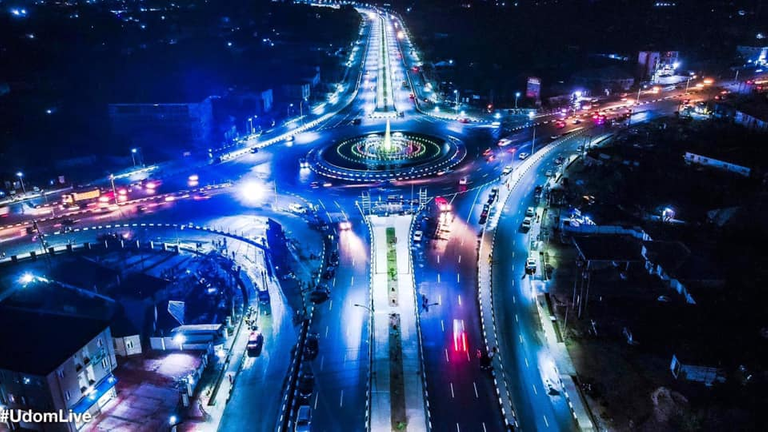 sources
so much can be said but it will take your time to go through it all, i also want you to know that akwa ibom is a place to invest in, and you will not regret your decision. i will take you through a few publication that will blow your mind.
The history of Akwa Ibom industrial growth might not altogether sound like one classical episode of a paranormal investment. Although the scenario might provide all the trappings of an epic exercise in economic misadventure, but the truth remains that at inception, all the industries which are today on the death-row, were to all intents and purposes, conceived with all the goodwill to last them a lifetime.check here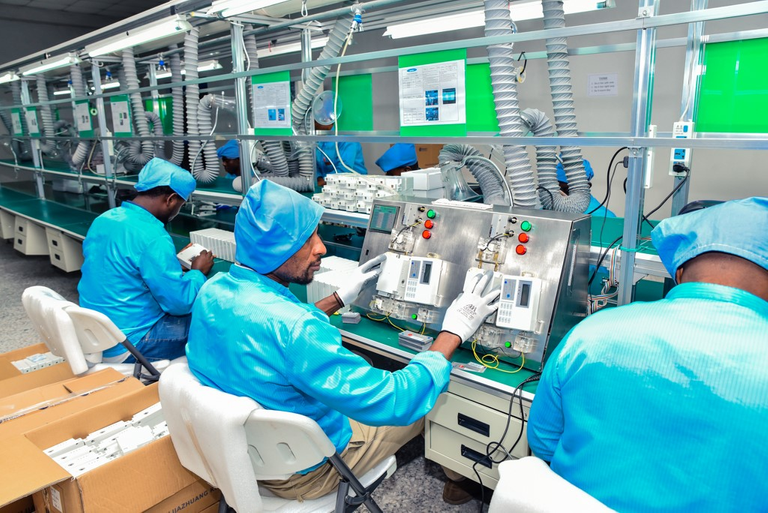 sources
This is the first ever Africa's Electric Metering Industry handled by Nigeria's, is located in ONNA Local Government Area of Akwa Ibom State, it was commissioned about 5 years ago and it is effectively functioning
The industry, executed by Governor Udom Emmanuel, is to reduce high cost of electricity tariff and encourage micro, small and medium scale businesses to spring up in every nook and cranny of the State. check here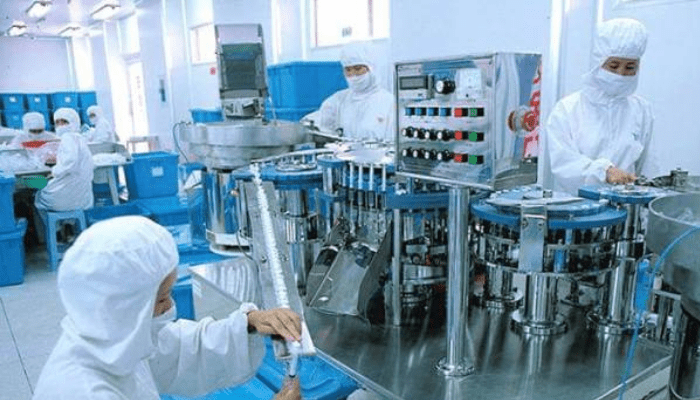 sources
Jubilee Syringe Manufacturing company in Awa, Akwa Ibom state says it is expanding its market reach to cover the West African sub-region to gain optimally from its daily production of one million syringes and to boost foreign exchange earnings.
The company which began operations barely three years ago has a production capacity of 1.5 million syringes daily and is diversifying into the manufacturing of Personal Protection Equipment such as facemasks, hand gloves, and single needles in response to the coronavirus outbreak. check here.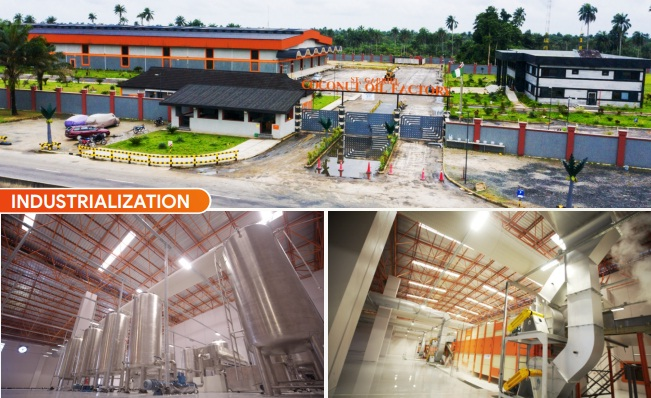 sources.
this is just as an introduction to what is happening in akwa ibom state, our air line is effectively running our internal terminals and will soon begin the international roots, the international terminal is almost at competition, you have no fear on how you will get here, this is my little take on this, i will come back for the update, but mean while check on this link it will amaze you as we go on the journey.
thanks for having me @jimmyrosy
---
---