In Two months, 600 People death and 1.3 Million displaced from home, Just between September and October, 2022

Greetings to all my readers, Thanks to the #deepdives community for the opportunity to share to the world the issues and challenges befalling our cities, town and nations, Today am here to give more update on the flood challenge in the south south region of Nigeria, in addition to the many other challenges that have invaded our nation.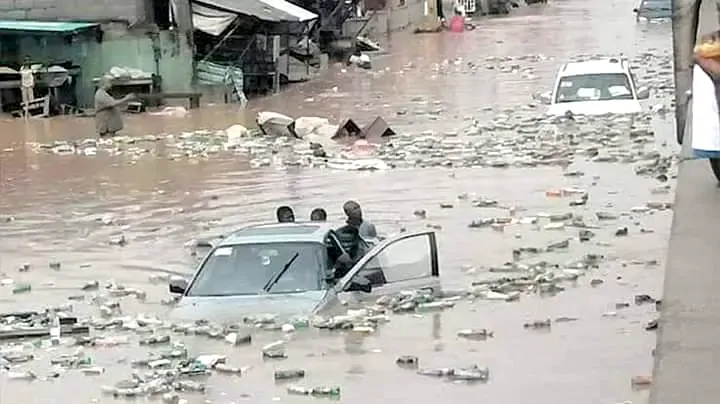 sources
Nigerians have experience several floods in the past years but the very one that is happening now in the country is what attention should be given to, it is dishearten that we can not even tell the damages it has cause to Nigerians across the nation.
It is really of my concerned that the over 600 dead and the 1.3 million families rendered homeless is just between two months, the month of September and October in 2022, within just two months interval, we have recorded this number of casualties, i am afraid of what will happen if the flood lingers a little longer. Even the government have seen and have agreed that this very flood season is the most devastating episodes of flood season in the nation, probably in the last ten years. I will agree that the rain fall in the south south region is very high, because i practically lived there for many years, so i will agree that heavy rain and poor urban planning system is what have combined to make flood invasion in Nigeria to sound like flood does not happen in other countries and cities.
In this year, we have seen, as reported around the Niger river bridge, that links the city of Lagos to the city of Onitsha and other eastern locations, we saw that some portion of the communities that is surrounded, have been submerged uder flood, as such many economic activities by the common man has been crippled, for instance the traders and farmers.
Report has it that the minister of humanitarian affairs, had sent warning signal to about five state government's and also requested that those residing within or along the flood axis, should relocate and also told them to prepare for what is coming.
In Anambra State alone, we have lost over 76 persons, who were trying to escape the flood when their boat capsized.
Also we have more than 200,000 houses damage and the house owner rendered homeless, we have also seen that over 266,000 acres of farmland have been damaged, my question now is how will the people even manage to live even if the flood will spare their life?. the states were actually warned by the minister in October 16, and ask that provisions be made for medical attentions be made in case of any breakout of water-borne diseases, You can find more details to the information's in the link
This years, rainy season in Nigeria actually was very harsh, this years rain have brought about many dead's and rendered hundreds of thousands homeless in several state.
Toward the top of the image, floodwater had inundated numerous communities along the banks of both rivers. Near their confluence, floodwater inundated Lokoja, the capital city of the state of Kogi. Flooding continued to the south, including a noticeably widespread area spanning southern Kogi and the northern part of Anambra state. The natural-color images below show a detailed view near this area. They were acquired by the Operational Land Imager-2 (OLI-2) on Landsat 9 on June 12 and October 2, 2022.link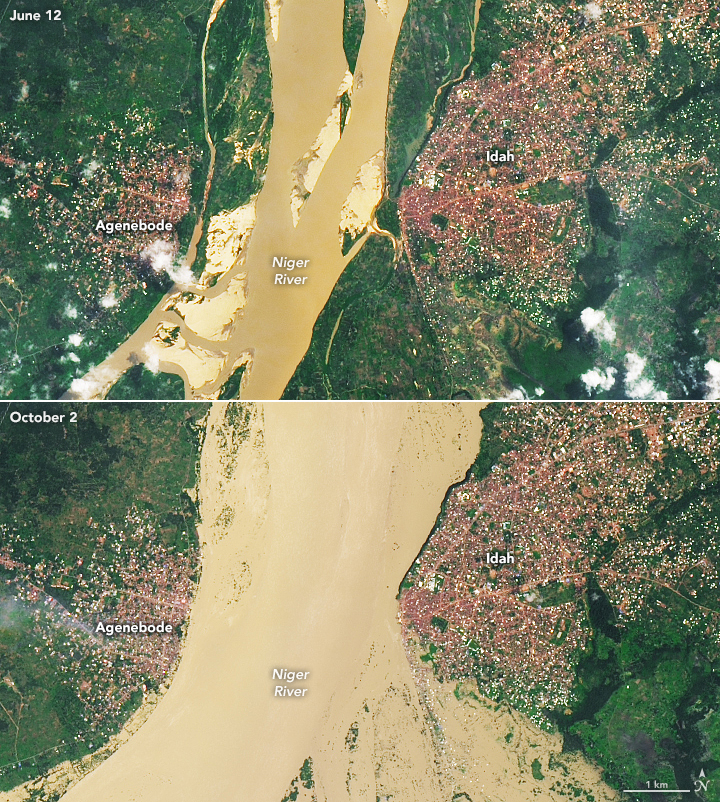 sources
You can go through those two photos to see the one that was taken in June, and then look at the one below, when the flood became outstanding, you can see below as at October. 2nd. and you can imagine the effected area today.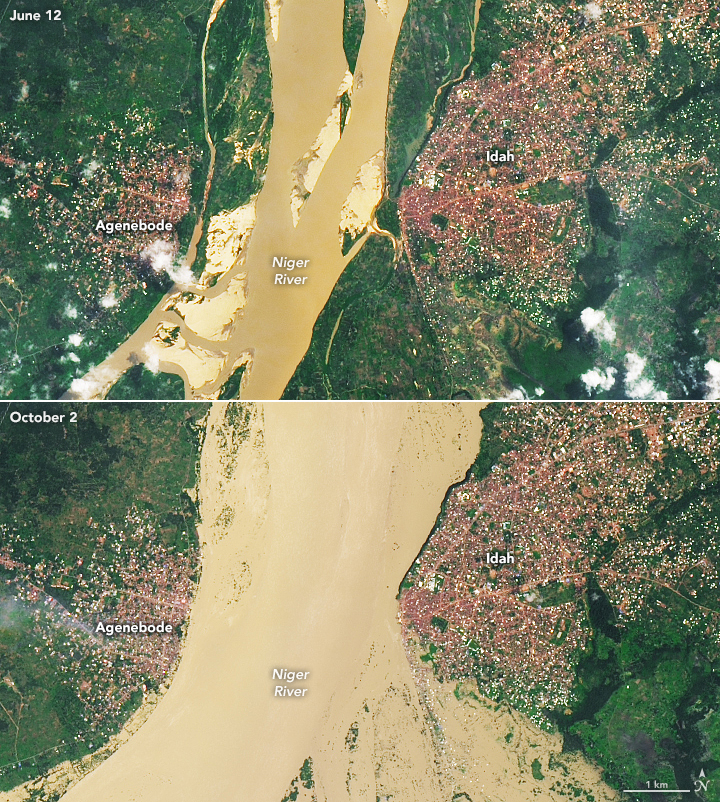 sources
I will love to share a few photos of the flood effect in River state, Bayelsa and a few other state in the Nation.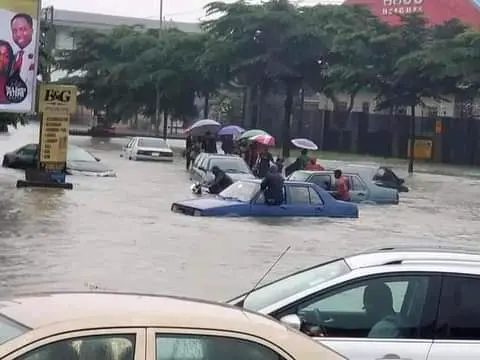 sources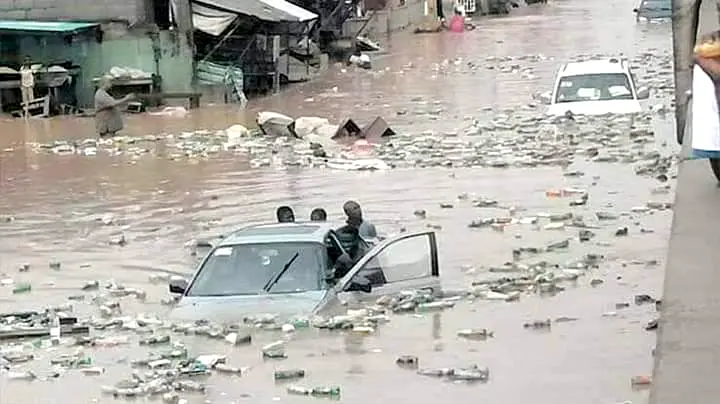 sources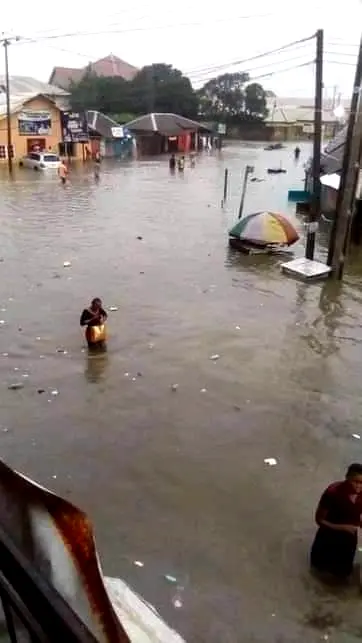 sources
This is how the affected areas in river state are, it is worrisome because, those affected once, live will be very difficult with them now and after the flood.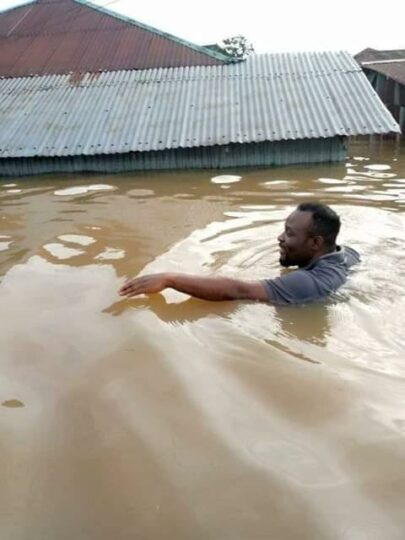 sources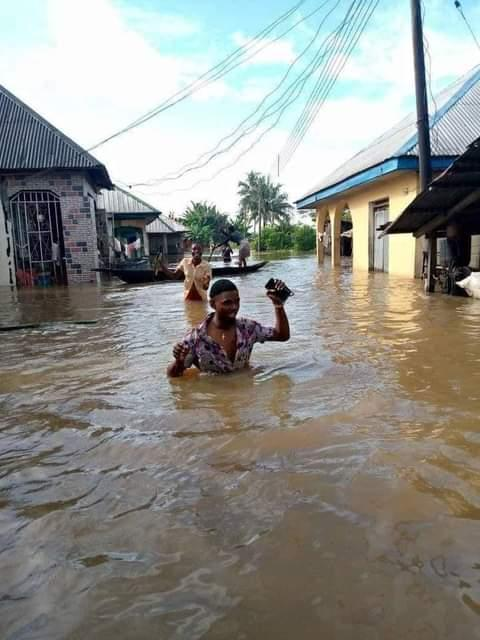 sources
Many communities in Bayelsa state are already under going casualties, communities like Sagbama, Ekeremor and Kolokuma-Opokuma Local Government Areas are really really affected, its impact is so much in bayelsa compared to other locations in the south south region of Nigeria.
During an interview with Radio Nigeria in Yenagoa, the Bayelsa State capital, some of the flood victims who are now homeless pleaded with government to provide them with temporary shelters and relief materials to cushion their sufferings. There are already casualties from the flood disaster in Bayelsa State.
A woman identified as Mrs Uwaoma Johnson, a native of Akwa-Ibom State, a mother of 3 children lost her life as she was swept away by erosion in Obogoro Community at about 4am this morning. link
See how a residential environment has been transform to a riverine area by flood, how long will this be, and how many life will we loos at the end?.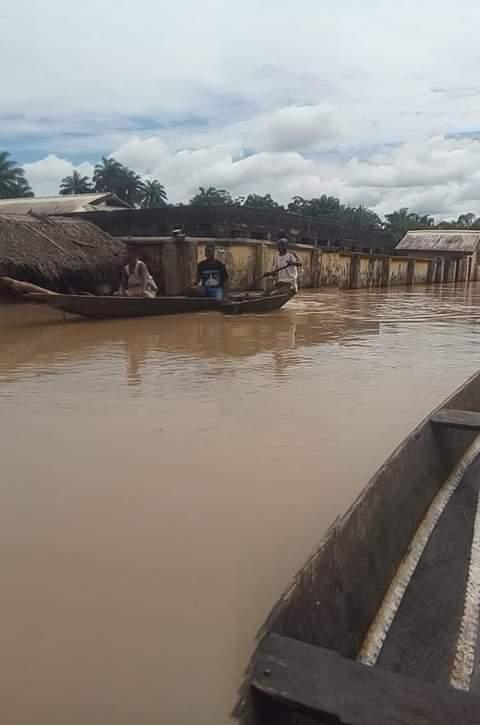 sources
I am aware that the Nigerian government is trying to see how the affected locations can be helped but i do believe that there is so much that be done or could have been done to have prevent us from having so much of life's lost as we have seen in the last two months, What is our hope, if the rain is still as heavy as it is doing now, I also want to call on the international bodies render help were necessary.
Why the Flood and What Can We do?
yea, in this nation, we have had flood, and one of memorable one is the one we experience in about a decade ago, precisely in march 2012, That one we can call it a national flood because 32 state out of the 36 states were affected, even as large as it was we recorded about 360 death, about 2 million displaced, yea we agree that it was the combinatio of the heavy rainfall and the release of excess water from the Lagdo Dam that is near Cameron, the same have repeated it self again, what can we do?.
I do believe that Nigeria as a country have learnt their lesson, though the hard way but combining the 2012 event and the 2022 happening, there is need for measures to be taken to cope with the case of flood in the future.
This actually will be very demanding but i do beleive will need the both the local and the international coping approach for intervention. Yes i do know that there was an early warning, but i also do believe that implementation should be enforced with a rapid response system.
I also want to say that flood data collection and modelling should be done, proper urban planning and flood emergency preparedness. If the Government of the day can fixed this up for us, it will help out.
Thanks for having me share my first post this week, please do have a wonderful week ahead, pray for us and send us help were necessary, @jimmyrosy
---
---