LIFE IS TRULY A GIFT.
Greetings to all my friends and reader, so amazing to have you as i share my life with you, on this amazing platform.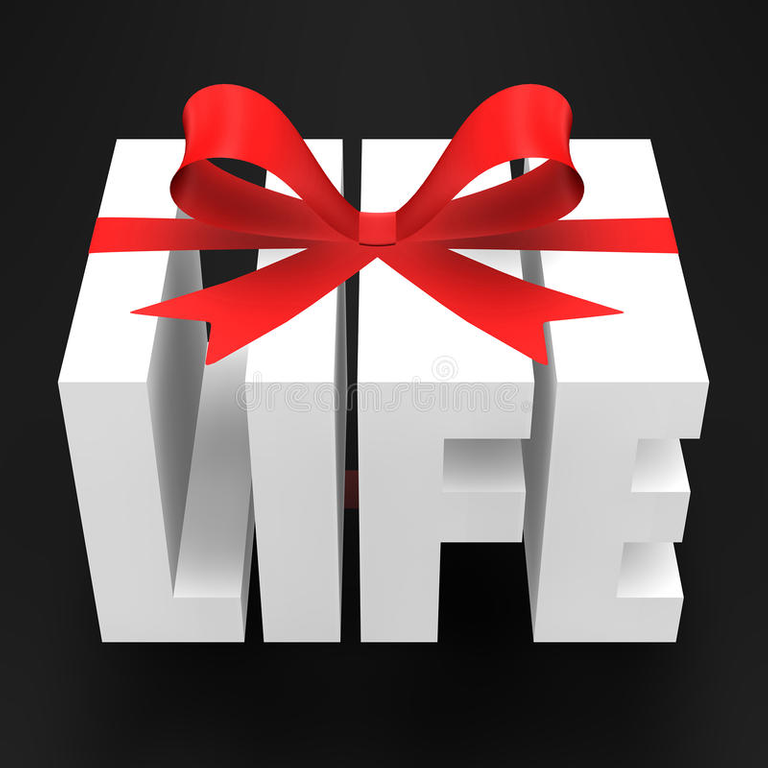 sources
Life is beautiful, many fellows like me, really had taken for granted the gift of life, but of recent I have come to really appreciate the most beautiful and tangible gift that God has bless me with, like one of my friend fondly said, Life is as sweet as delicious meal but when you use the wrong cutleries, it can mar the deliciousness of the meal.
Life indeed is beautiful and lovely, yes I had agreed to this long ago but it really did not make much sense to me like it has in recent times. If I want to write about it in just an article, words will not be enough to express my gratitude to my maker and giver of life, for such an amazing gift.
You may not get it but as I narrow down the lane, it will interest you to see with me that there is no gift like the gift of life, I also want to thank God for the way the earth was amazingly designed with people of different class, the Top, the middle and the lower class. To all this classes life is given to all in good measures, some have abused it. Some have even treaded it for money, while some have effectively maximized the gift and have gained the desired outcome.
I will have so much to say about life and I will really want to take my time to say a few thing from my stand point, so I will be running a daily diary, so as to take a step at the time, as I express my heart on the this subject of life as a gift.
I know you will be wondering why the recent view and perspectives, I will do so right now and then we will continue with the other details letter, as we engage on the daily diary update, which I will be doing every day. Here is the gist, I was opportune to visit a friend, who was admitted into the hospital for about 2 weeks, I had to be there with him for 3 days, in just this 3 days, my personal view about life completely change, I immediately discovered many things that I was not doing fine, the things I was not appreciating about my life. One of it was that the very thing that I did not value about my life, many people in that very world were all out for it but could not have it, as I had it at my disposal.
The 3 days truly gave me a new picture about life, I don't know if I would possibly had seen life this way if not for my visit to the hospital, but I will really say that the visit is indeed a great one.
I will be back to continue my diary again tomorrow, to continue from where we stopped and to share a few thing with you and to make you see life as an amazing gift to the world, as i have come to see. Please stay tune as we journey into exploring the amazing gift that life has brought to us in this world. I remain your designer @jimmyrosy. Returning from a long break. Stay tune and God bless you.
---
---