Millions displacesand Properties Destroyed As Flood invades South-South Nigeria
Greetings to all my readers, I feel good to be here again after a little long time, I do believe you all are doing just fine, probably you may going through what we are currently undergoing now, i love you to know that help is on the way, please don't give up, there is light at the end of the tunnel.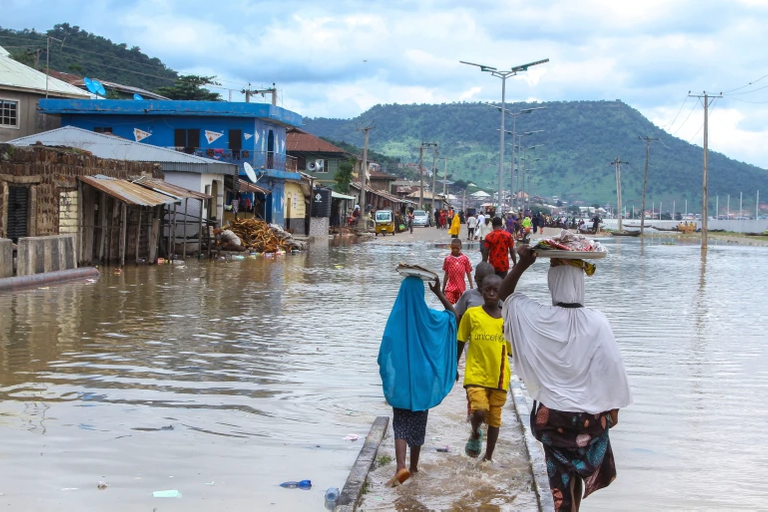 sources
So much is happening in Nigeria, in recent times, if not boko haram, its bandit, if not bandits, it will be headsmen, if not headsmen, unknown gun men. now iit is flood again.
Its another season of pains for Nigerians as we loos life and property on the daily bases, Just recently about seventy-six life were lost in the boat as their boat capsized in their attempt to flee the dangerously high floodwaters in southern Nigeria.
The report, captures that the boat, more than 80 persons were in the boat as the attempted to escape the flood, the boat, capsized in the southeastern region of Anambra state on Friday. the flood in recent times have displaced more than 600,000 persons as recorded by the country's National Emergency Management Agency (NEMA).
Floods in Nigeria have killed at least 300 people this year and the situation could worsen due to heavy rainfall and the effects of excess water from a dam in Cameroon that will affect 14 Nigerian states, the disaster management agency said. More than 100,000 people have been displaced by flooding since the start of the rainy season and are now living in temporary shelter, NEMA director general Mustapha Habib Ahmed said in a statement made available to Reuters on Tuesday. Ahmed said Cameroon opened flood gates at Lagdo dam last week and the spillover effects combined with heavy rainfall would lead to flooding in 14 states, including those in the oil-producing Niger Delta. link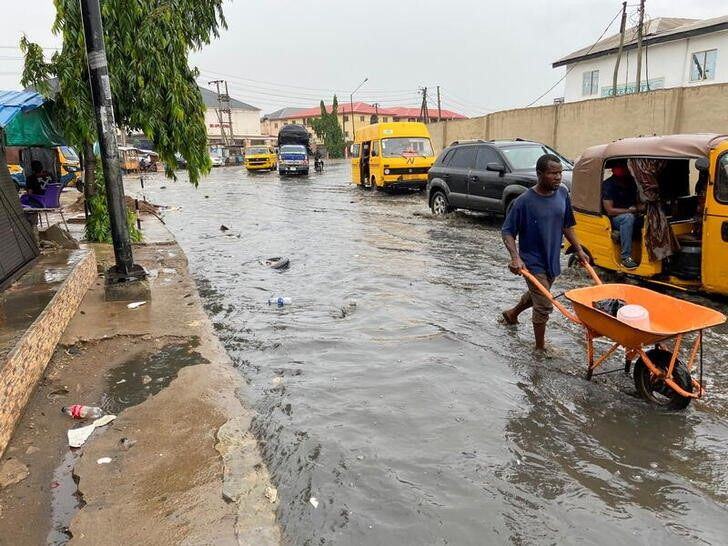 sources
The impact of this year's flood experience is really something else, almost more than what we had about ten years ago, the impact is something we can not overlook, because all the linked and access roads from port Harcourt rivers state to Bayelsa state have been taken over by the flood, This is to say that no food comes in and transportation is possible, even if one can successfully fly on air to the airport, the truth is that the link road from the airport to the communities have been overtaken by the flood.
The two main state that have been affected, so much is the River State and Bayelsa State, I am thinking how they will manage to survive without food, even if the flood will spare their life, The sources of livelihood is completely cut off, No food, no water, No power supply, With the rate of inflation in the country, How will life be with this set of persons even after the whole experience. I watch in one of the video clips on how the people will risk their life to go and get petrol so that there could be a possible way to on their power generators, so as to access information from outside the affected region.
We are also calling on the government including well-wishers to join hands to help us in this mess, that we have found ourselves, so that we can find a way out of it.
The flood is even estimated to be over by the ending of November 2022, but my question now is that how will this be able to manage to survive till all things have fallen to it space.
Thanks so much for the opportunity to share, i really do not take it for granted. pray for us and if possible do send us help. @jimmyrosy.
---
---