DAYS OF QUICK MILLIONS IN CRYPTO ARE OVER? HIVE HAS A BETTER STRUCTURE
DAYS OF QUICK MILLIONS IN CRYPTO ARE OVER?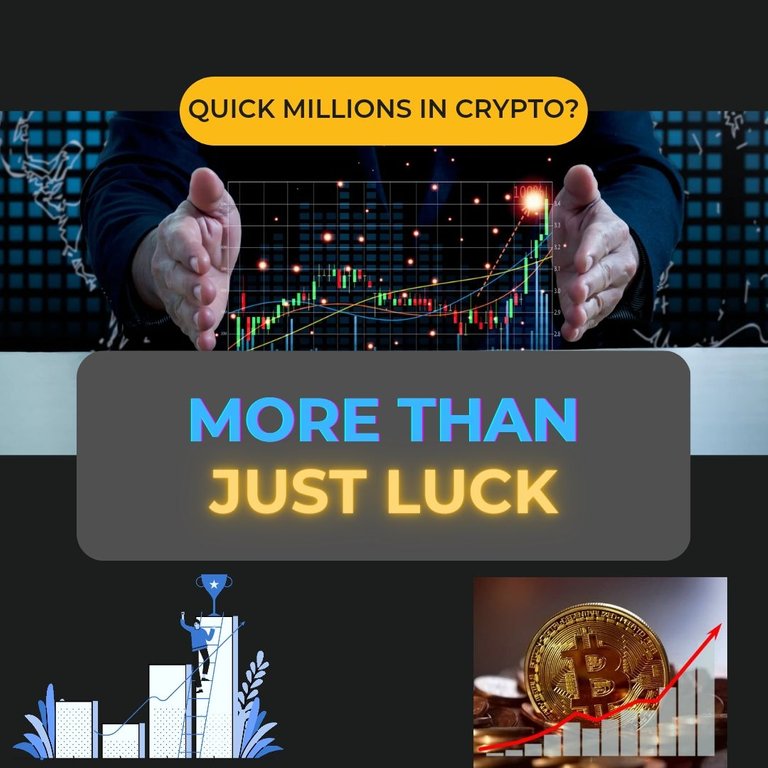 Some 13 years ago, Bitcoin was as well exchanged for a piece of pizza and this could be attributed to the short foresight and inadequate knowledge of the crypto currency at that point.
Some few and recent years back, the explosion to the market of altcoins especially the tokens made many crypto traders and investors to be millionaires and this was my testimony in June 2021 after I invested some 300$ and within two months, cashed out more than $4000. Yeah, this was more than x 10 when the market was in bull and people were beginning to awake to opportunities in the crypto space such as trades, futures, e-payments, staking etc. The securities and exchange commission, government policies, fears of unpredictability of the crypto market and manipulators of the crypto space such as whales and influencers on social media have equally contributed to the rise and falls of the crypto space.
As unfavorable as the news above is, I see it as essential to regulate and stabilize the crypto market. THE TIMES OF 10X, 100X AND 1000X are almost over.
The crypto market is now more regulated and monitored and an average knowledge of the crypto space can suffice for a fair trading and investment. Unless for Blockchains with questionable foundation, there is now collective contribution to the market space and ONLY STABLE COINS AND WELL FOUNDED TOKENS WILL SURVIVE THE CRYPTO SPACE.
The Bull will come as well as the Bear comes and within the last few weeks, Bitcoin saw about 30% upward rally with concurrent bull spike of altcoins.
Hive was not left out of the green candles as it saw about 30% rise on the average within the last few weeks. This brought more smiles to our HIVE COMMUNITY.
Nonetheless, the era of quick rich in crypto space is fading off as your gains depends majorly on your efforts and favorable market predictions.
Hive has over the years seen diverse bulls and bears and has withheld its structure with layer 1 and layer 2 tokens/coins. It has grown a large community with structured rules for growth and investment. And yes!!! Hive ranks top 200 in coinmarket, a position soon to be in the top 100 based on Hive's innovations like the Leo threads.
Hive is thus good for both short and long term investment.
We must thus keep the bull spirit up, have more engagements on hive and, invest & save for rainy days.
---
---