Why you should NOT fear HIVE DIP but rather, maximize the dip to invest and have MORE TOKENS!!!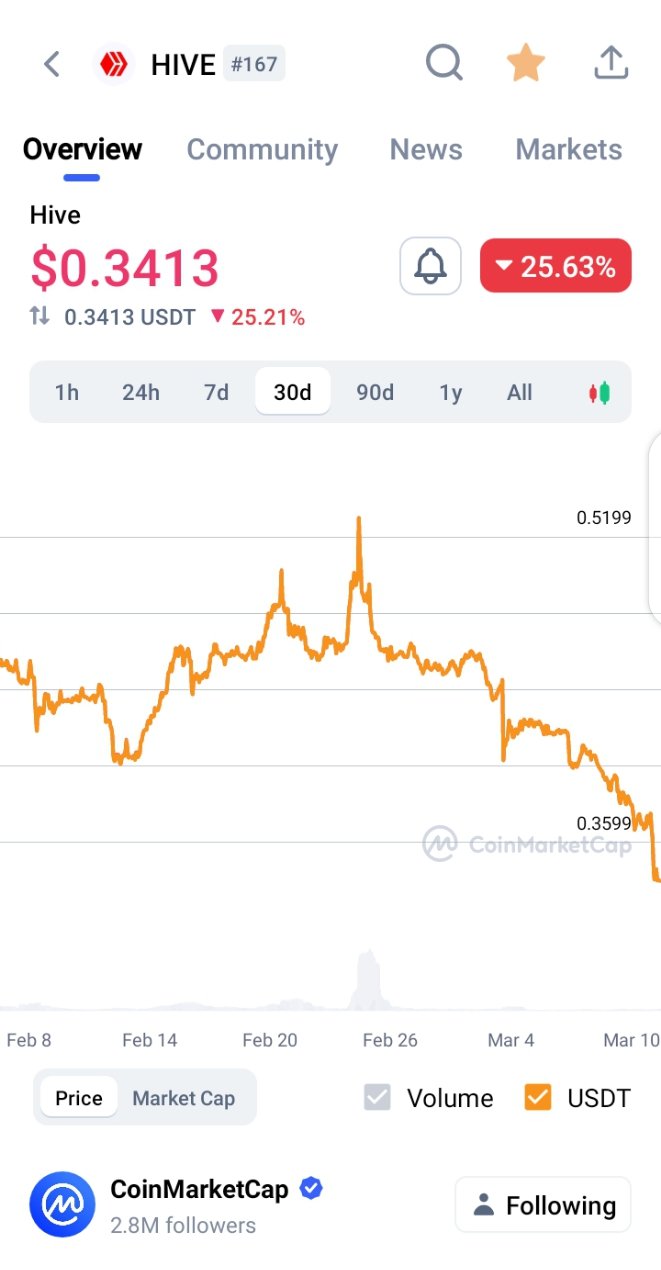 Image source: coinmarket cap
Why you should NOT fear HIVE dip but rather, maximize the dip to invest and have more tokens!!!
With the crypto market seeing a fairly sideways to downward trend in the past few weeks and Hive token ranging between $0.5535 and $0.3358 with a commendable market dominance of 0.01% and market Cap of $161.621 on coinmarketcap, rather than fear for such seemingly dips, it is a good opportunity to buy, stake and trade.
For stability of the market, the bearish trend seeks out long term investors and with numerous adoption of crypto by institutions and world economies, a bullish trend should come sooner than we expect.
Hive token being a delegated proof-of-stake (DPoS) gives it a hedge of security, confidence and value over other Proof-of-work coins and for Hive users adopting the culture of staking the token, the blockchain is more solidified with incentives from the staked tokens. The community is undoubtedly committed to ensuring the blockchain is regulated and secured through the DPoS and members are encouraged to participate through original contents creation and rules alike.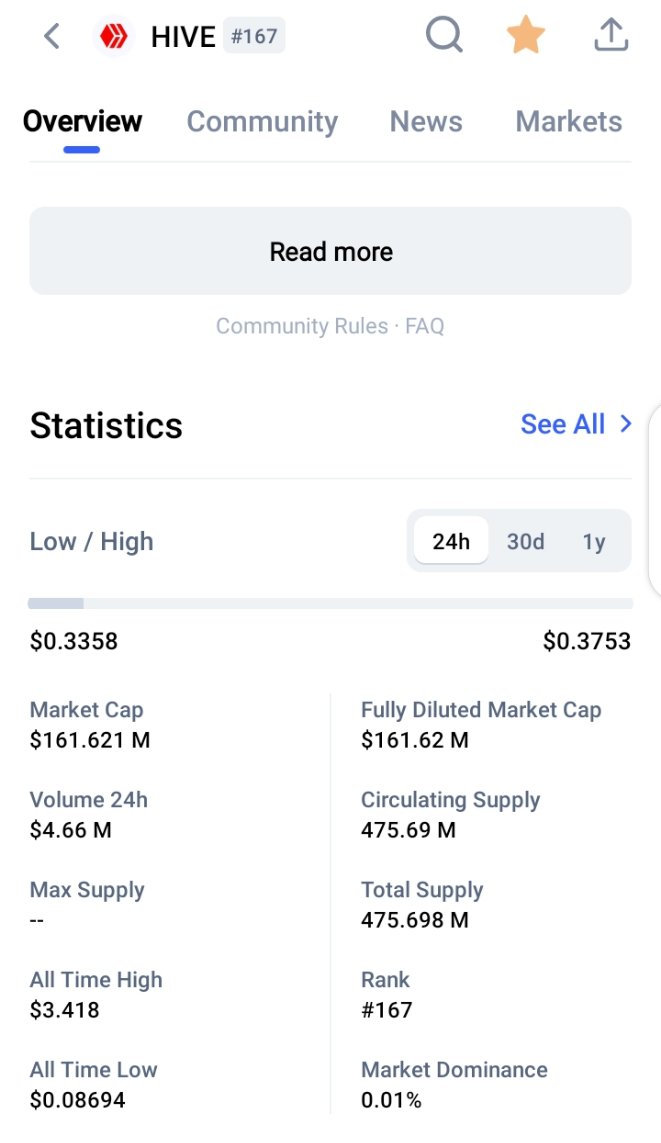 Image source: coinmarket cap
We have at one point or another, experienced dips that have hurt and discouraged us but, as the saying goes, 'SUSPECT WHAT COMES EASY', HIVE token was never engineered to have it smooth but, it has been prepared to weather the storm and scale the events of dips, security, stakes etc.
BITCOIN has always influenced the market direction of altcoins and it is interesting to note that over the years, the percentage of bitcoin has reduced to accommodate altcoins in the crypto space. This means beyond bitcoin, good projects like HIVE have earned its position in the crypto market and has through features of DPoS and with the recent innovation of LeoThreads , increased and improved the chances of sustainability of the blockchain.
When dips knock, you should invest more with spare funds in projects like HIVE with scalability and sustainability.
Thank you for reading through, comments and contributions are welcome 🤗
---
---