HIVE OPEN MIC #113 "Infantil" - Tonight You Belong To Me (Cover) by Hanuman Sanchez
---
English
SKOL! Friends of Hive Open Mic I'm popping back in after a couple of months to share some music with you, meanwhile I'm not busy with studies, projects and/or procrastination ( already a procrasti-federation of nations at this level).
As the theme of the week is Infantil, I thought I'd record a song that I think is particularly sweet, and served as a lullaby in the United States since the 20s. Composed by Billy Rose and written by Lee David, and popularized by the vocal duo Pattience and Prudence. The song has two possible meanings (or more) for me, the first one consists of a nanny, singing to the child she is in charge of, but knowing that at some point she will have to leave, and she will no longer be able to be his mother.
The second, a bit more outrageous, could be about a lover who wants to enjoy the night with his/her partner, but knows that the partner will have to leave soon because of the condition of the affair. So, what touches me the most is its melody, very sweet and nostalgic, and I take reference from Christina Perri's two-voice version, incredibly beautiful. I hope you like it
Español
Buenas y Mejores amigos de Hive Open Mic vuelvo a aparecerme después de un par de meses para compartir un poco de música con ustedes, mientras no me ocupo en los estudios, proyectos y procrastinacion (que a estos niveles ya es toda una procrasti-federación de naciones). Como la temática de la semana es Infantil, se me ocurrió grabar una canción que particularmente me parece muy dulce, y fungió como canción de cuna en Estados Unidos desde los 20s. Compuesta por Billy Rose y Escrita por Lee David, y popularizada por el dúo vocal Pattience and Prudence.
La canción tiene para mí, dos posibles significados (o más), el primero, consta de una nana, cantándole al niño del que está a cargo, pero sabiendo, que en algún momento tendrá que irse, y ya no podrá ser su madre.
La segunda, un poco más escandalosa, podría tratar de un/una amante que desea disfrutar la noche con su pareja, pero sabe que esa pareja tendrá que irse pronto por la condición de la aventura. Así, lo que más me conmueve es su melodía, muy dulce y nostálgica y tome de referencia a la versión a dos voces de Christina Perri, increíblemente hermosa. Espero les guste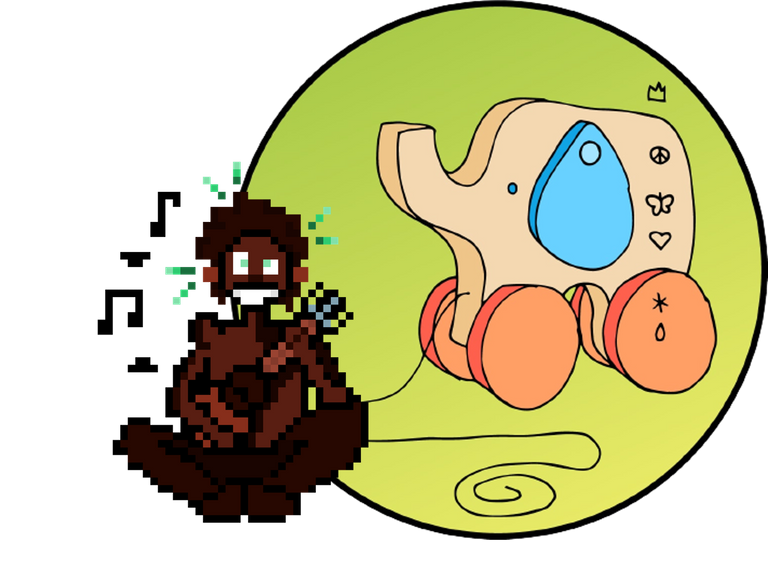 ---
▶️ 3Speak
---
---