A destiny with an announced end (Goodbye Raúl, we are going to miss you)
Como están mis amigos de esta maravillosa comunidad
¨HivePetsCommunity¨: 
Lo mejor que nos puede suceder a las personas que amamos a nuestras macotas es tener un lugar como este en donde podemos compartir las imágenes de nuestros amigos peludos. El día del lanzamiento de la comunidad les había comentado del Sr Raúl, Y como fueron las cosas para que se convirtiera en un miembro de nuestra familia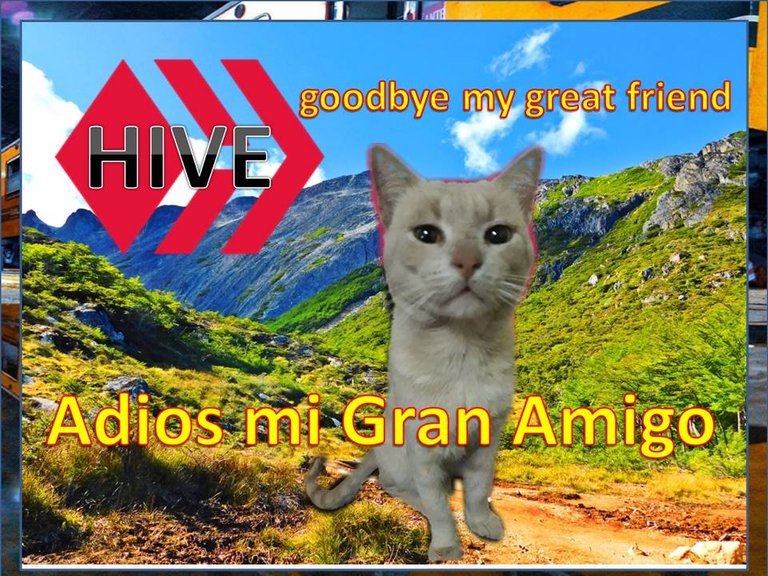 Fuente: Álbum Familiar- Creado en PowerPoint
How are my friends in this wonderful community doing
¨HivePetsCommunity¨:  
The best thing that can happen to people who love our pets is to have a place like this where we can share the images of our furry friends. The day of the community launch I had told them about Mr. Raúl, and how things were for him to become a member of our family
Para aquellos que se perdieron esa presentación, les hago un breve resumes de la situación que hizo que el Sr Raúl se integrara a nuestra Familia. Raúl era la mascota de un vecino que se tuvo que mudar; Esta egoísta persona se llevó todas sus pertenecías materiales, dejando a sus mascotas abandonadas a su suerte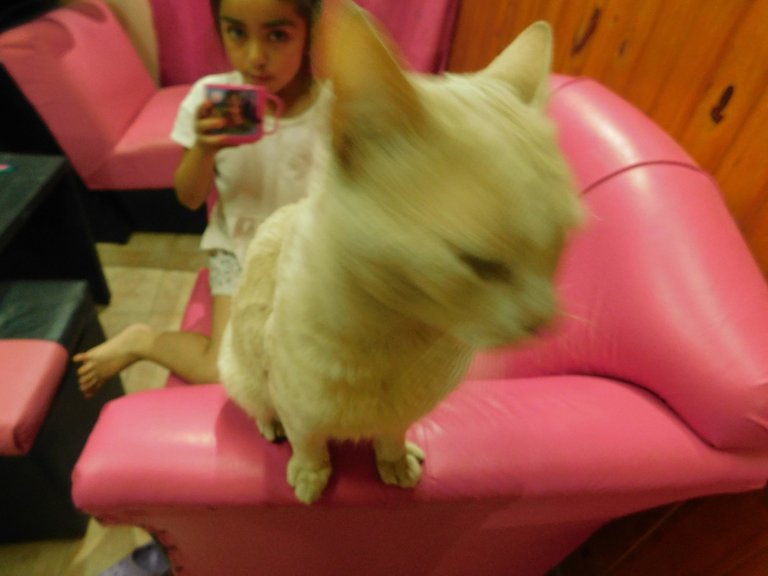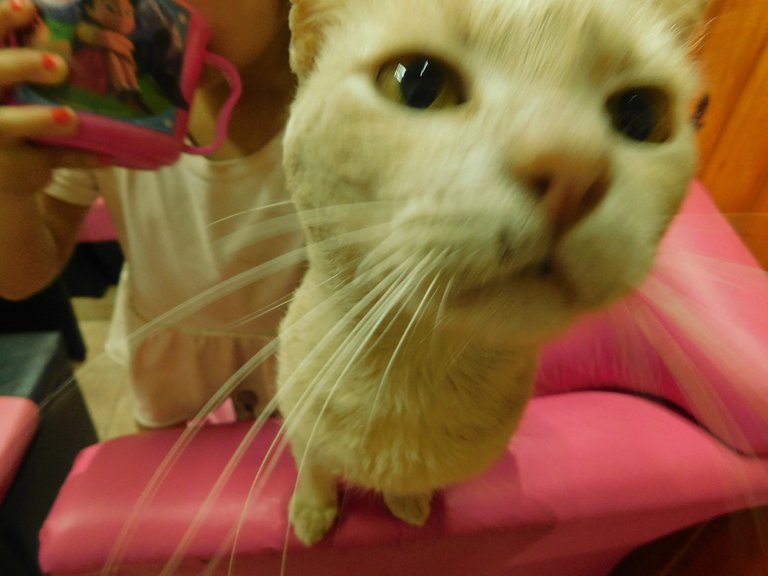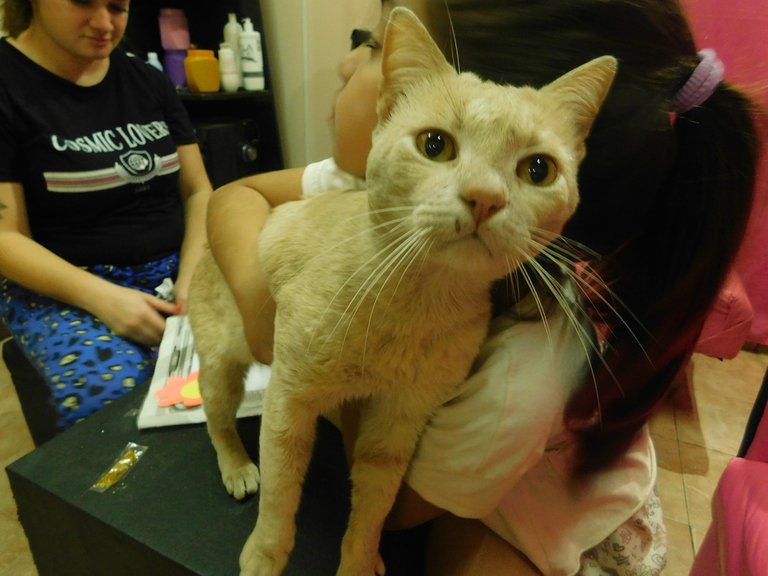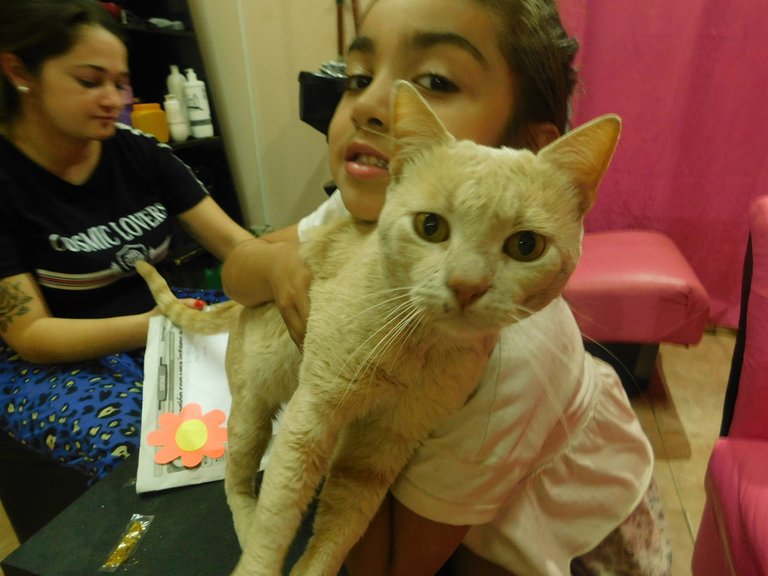 Fuente: Álbum Familiar
For those who missed that presentation, I will give you a brief summary of the situation that made Mr. Raúl join our Family. Raúl was a neighbor's pet who had to move; This selfish person took all of his material belongings, leaving his pets abandoned to his fate
Al quedar en la calle el Sr Raúl se volvió un gato callejero desconfiado de las personas, el sufrimiento que tuvo que pasar hizo que cambiara su carácter, perdiendo todo el encanto que tienen los gatos como mascota; Por suerte conoció a Abigail y confió en ella; Fue mi nieta la que gano su confianza y gracias a eso lo pudimos adoptarlo como miembro de la familia. Nunca pude comprender a las personas que abandonan a un integrante de la familia a su suerte.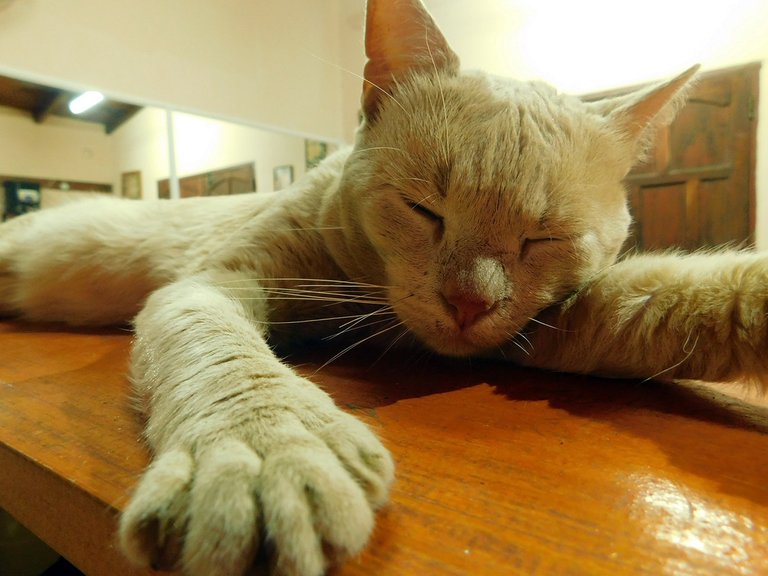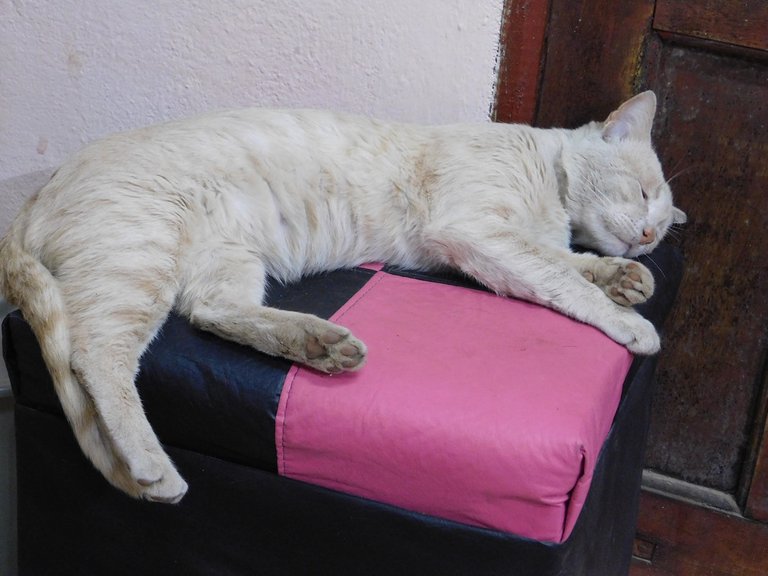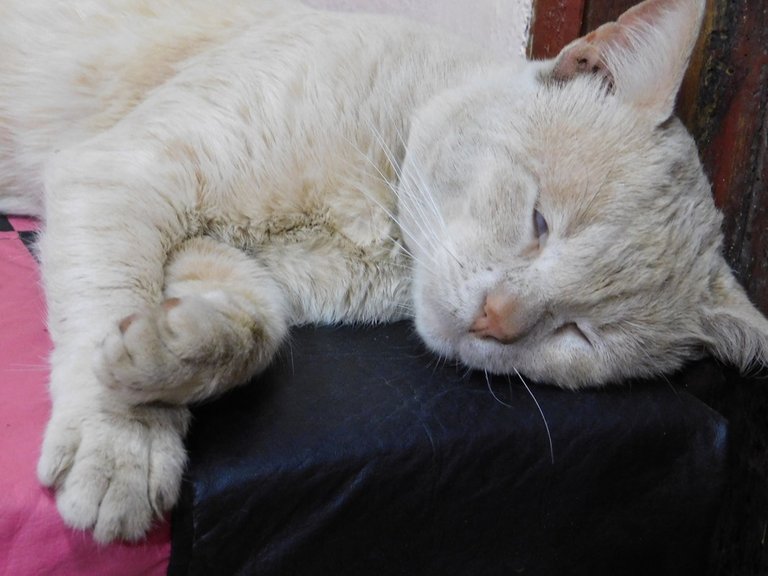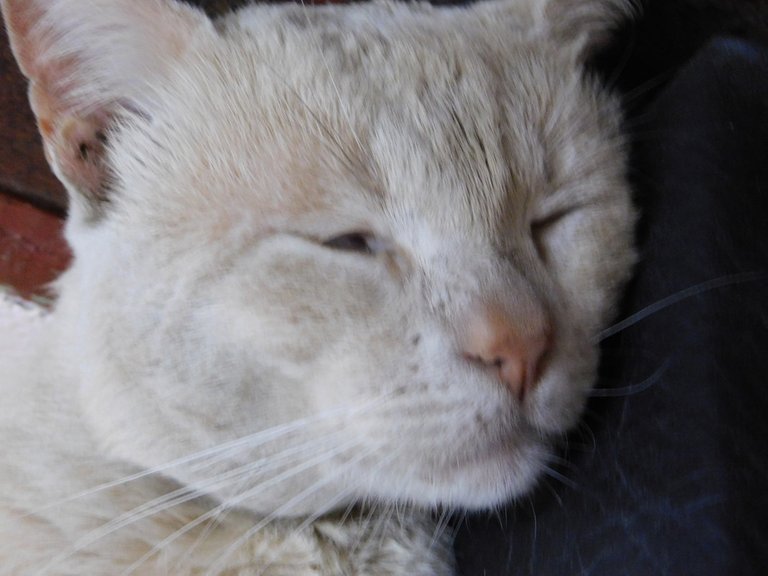 Fuente: Álbum Familiar
When Mr. Raúl became a stray cat distrustful of people, the suffering that he had to go through made him change his character, losing all the charm that cats have like a pet; He luckily he met Abigail and trusted her; It was my granddaughter who gained his trust and thanks to that we were able to adopt him as a member of the family. I could never understand people who abandon a family member to his fate.
Tuvimos que acondicionar nuestro hogar para que el nuevo integrante de la familia se adaptará; Dividimos la casa en dos porque tenemos perros y nuestras mascotas no les caen bien los gatos. Raúl se acostumbró a estar con nosotros; La única maña que no lo pudimos sacar es que saliera a deambular por los techos al caer la noche, es la razón para estar todo el día durmiendo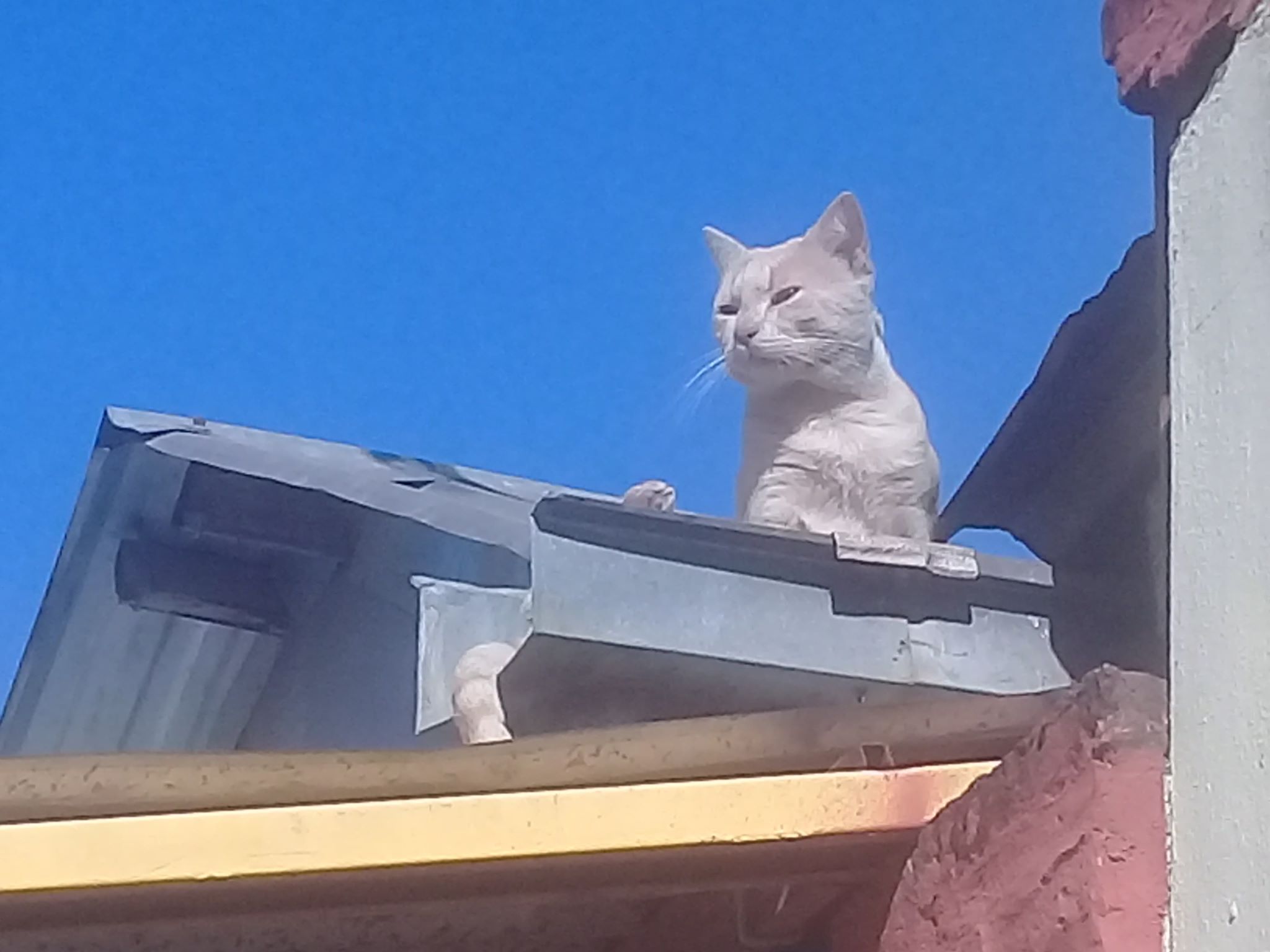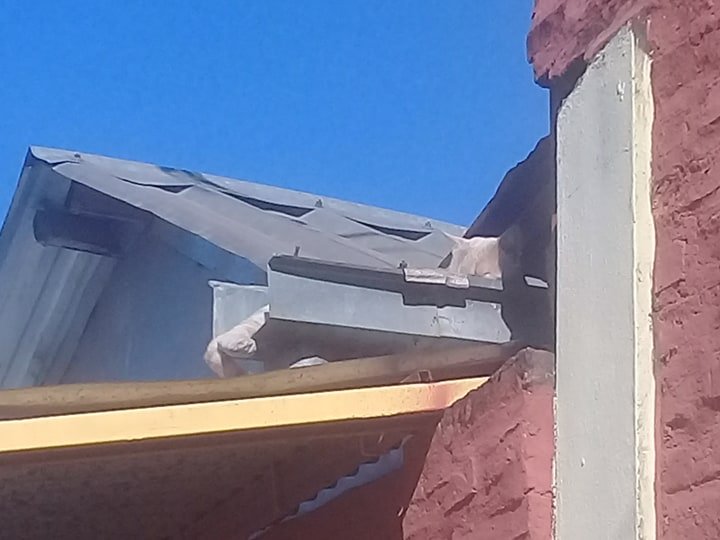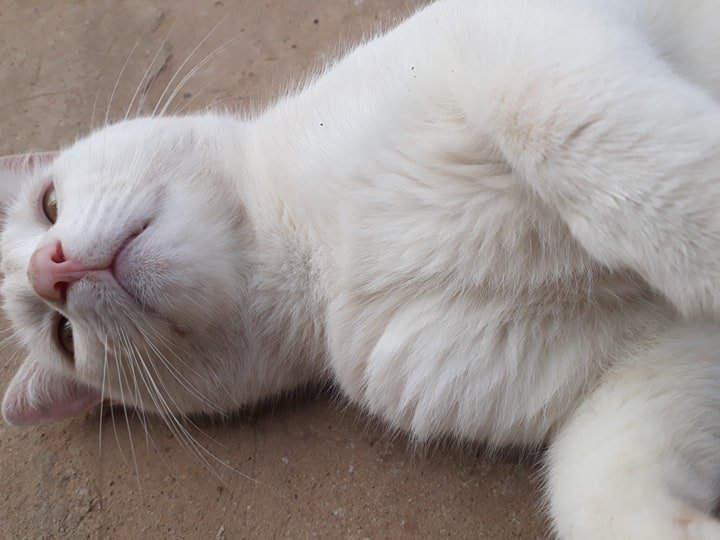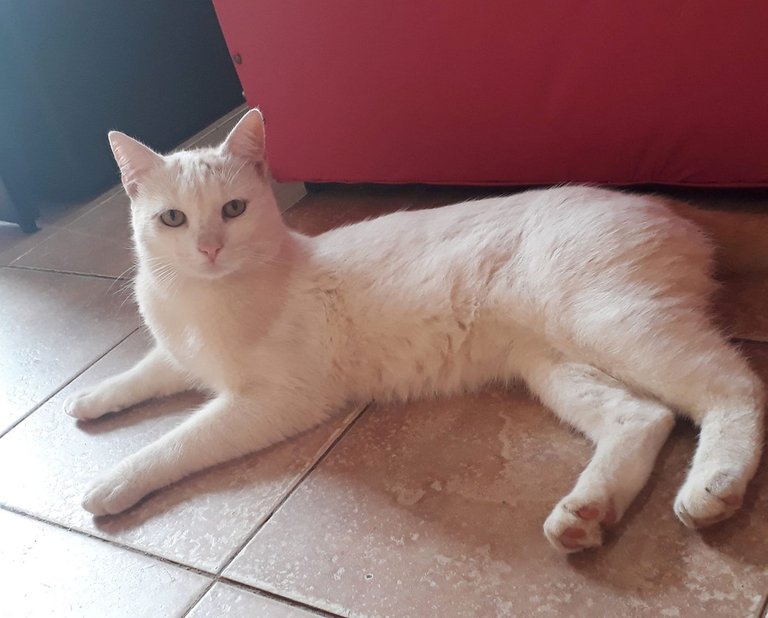 Fuente: Álbum Familiar
We had to prepare our home so that the new member of the family will adapt; We divide the house in two because we have dogs and our pets don't like cats. Raúl got used to being with us; The only trick that we could not get out is that he went out to roam the roofs at nightfall, it is the reason to spend all day sleeping
Hace algunas semanas hablamos con un ¨veterinario¨ para que nos aconsejara como hacíamos para sacar la costumbre de Raúl de estar en la calle al caer la noche; El ¨profesional¨ nos recomendó ¨castrarlo¨; Al parecer Raúl entendía español porque de esa conversación salió en la noche y no regreso más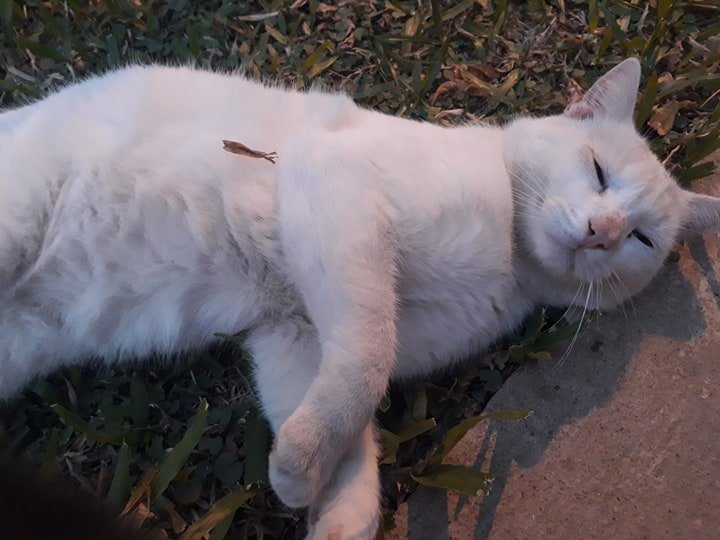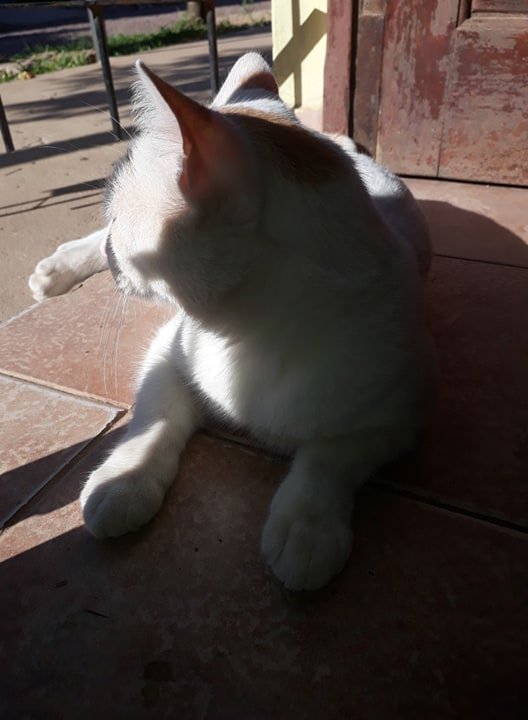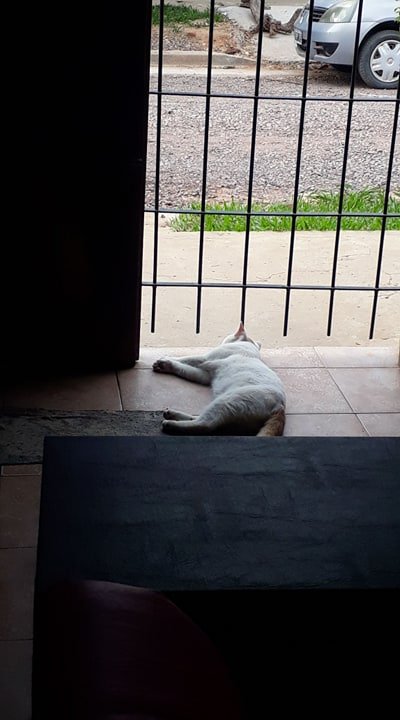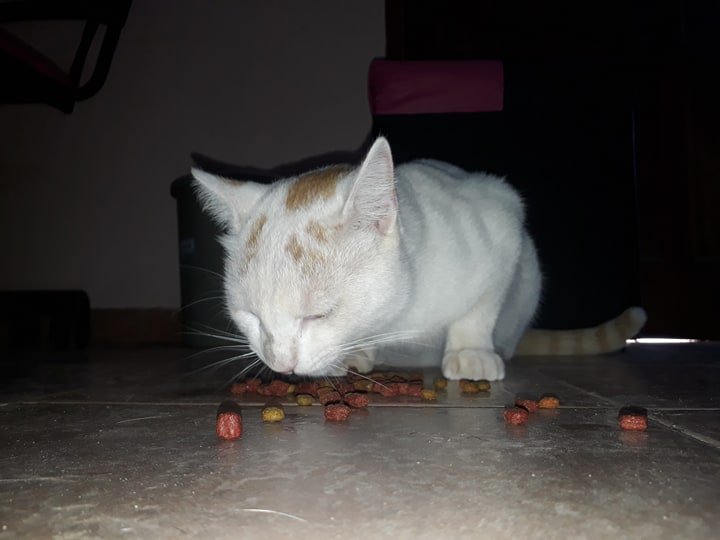 Fuente: Álbum Familiar
A few weeks ago we spoke with a "veterinarian" so that he could advise us how we did to get rid of Raúl's habit of being on the street at nightfall; The ¨professional¨ recommended us ¨castrarlo¨; Apparently Raúl understood Spanish because he left that conversation at night and did not return again
El primer día pensamos que habría conocido una amiga por eso no había regresado; Pero los días comenzaron a pasar y el no regresaba, recorrimos el barrio en su búsqueda. Una señora nos había comentado que otra vecina estaba enojada con Raúl porque al parecer en horario de la siesta un gato le arrebato a un ave que tenía por mascota y culpaba a Raúl, eso era imposible porque nuestro gato dormía todo el día. Lo cierto es que una semana después otro vecino lo encontró muerto en su fondo con un gran golpe en la cabeza; Todo indica que pudo ser el esposo de la dueña del ave; Pero no tenemos pruebas que haya sido así; Cuando me entere me partió el corazón; No en tiempo como hay personas capaces de estos. Deje pasar varias semanas para escribir este post, aun así no pude evitar las lágrimas, sobre todo porque cada día nuestra nieta sale a buscarlos; Todavía no tengo el valor para decirle que el Señor Raúl no regresara más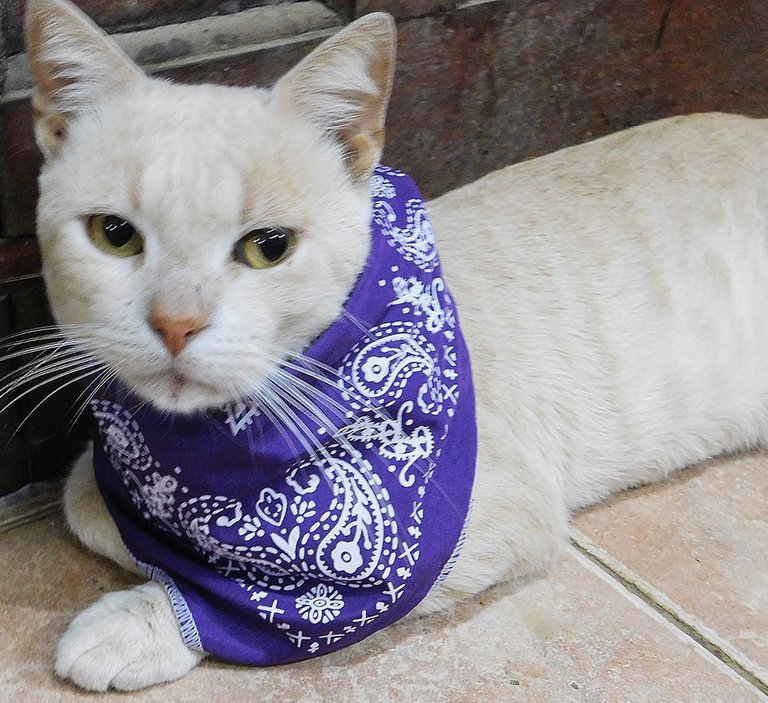 Fuente: Álbum Familiar
The first day we thought she might have met a friend that's why she hadn't come back; But the days began to pass and he did not return, we toured the neighborhood in search of him. A lady had told us that another neighbor was angry with Raúl because apparently at nap time a cat snatched a bird that he had as a pet and blamed Raúl, that was impossible because our cat slept all day. The truth is that a week later another neighbor found him dead in the depths of him with a great blow to the head; Everything indicates that he could be the husband of the bird's owner; But we have no proof that he was like that; When I found out he broke my heart; Not in time as there are people capable of these. I let several weeks pass to write this post, even so I could not avoid the tears, especially since every day our granddaughter goes out to look for them; I still don't have the courage to tell him that Mr. Raúl won't come back again

Source: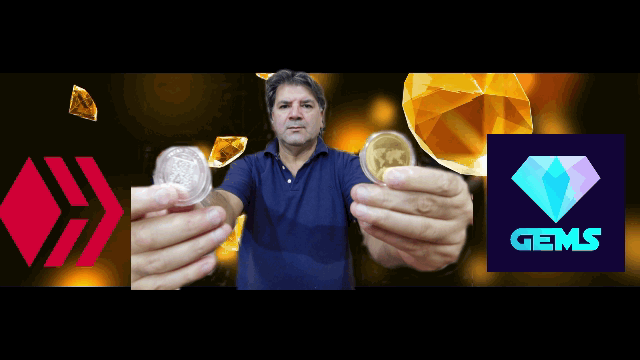 Source:  vimeo-free-videos
---
---