Best Solana Projects October 2021

Orca ($ORCA)

Orca is the latest DEX in the Solana ecosystem. It had a great welcome the last month of September going from 200M TVL to 740M in just a few days. The $ORCA token value is $16.61 at this moment and users can earn $ORCA by staking LP tokens. Later, users can stake earned $ORCA into the single staking pool.
Orca features double-dip liquidity pools that reward users with partner tokens plus the $ORCA and trading fees.
Website: https://www.orca.so/
Token: https://www.coingecko.com/en/coins/orca
Solfarm ($TULIP)
Solfarm is a yield aggregator. It automates yield farming and compound for you to save time and fees. You can either lend your tokens like USDC, RAY, or SOL for a good APY return or deposit your LP Tokens in their vaults.
The lending utilization rate goes above >90% most of the time in some of the tokens, which translates into high APY. All tokens deposited in the lending section will auto compound, so you only need to sit and watch.
Website: https://solfarm.io/
Token: https://www.coingecko.com/en/coins/solfarm
Marinade Finance (mSOL)
If you are into SOL, you will know you can stake your SOL tokens by delegating to a validator. In this case, you have to select the best validator and then wait a few days to get staking rewards. If you want to withdraw your SOL, you will have to wait few more days until you get your SOL back.
Maybe that could be an inconvenience for impatient people, so this is where Marinade comes into play. You can stake SOL in Marinade Finance and get mSOL in return instantly. Your SOL tokens will be delegated and start to generate rewards at the moment. After every epoch, your mSOL tokens will be worth more SOL once unstaked.
Also, you can use mSOL tokens in DeFi platforms to get even more rewards. Check here about it.
Website: https://marinade.finance/
Token: https://www.coingecko.com/en/coins/lido-staked-sol
Grape Protocol ($GRAPE)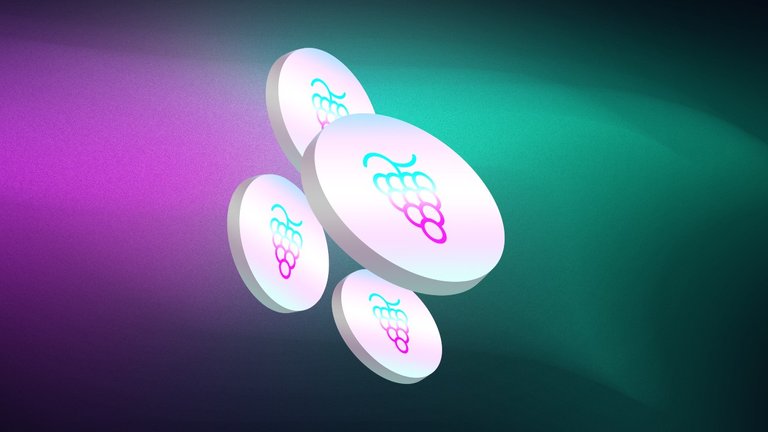 Grape Protocol aims to help and improve decentralized social networks by giving access rights and better organization. Also, Grape is a toolset for platforms to add increase value in the form of moderation tools, tipping, events, and more.
$GRAPE also works as a governance token where holders get different benefits from the DAO. Token holders will be rewarded with monthly $GRAPE emissions and by working on any of the skill roles.
website: https://grapes.network/
Token: https://www.coingecko.com/en/coins/grape-protocol
Posted Using LeoFinance Beta
---
---