Top 5 Cryptos For The Long Term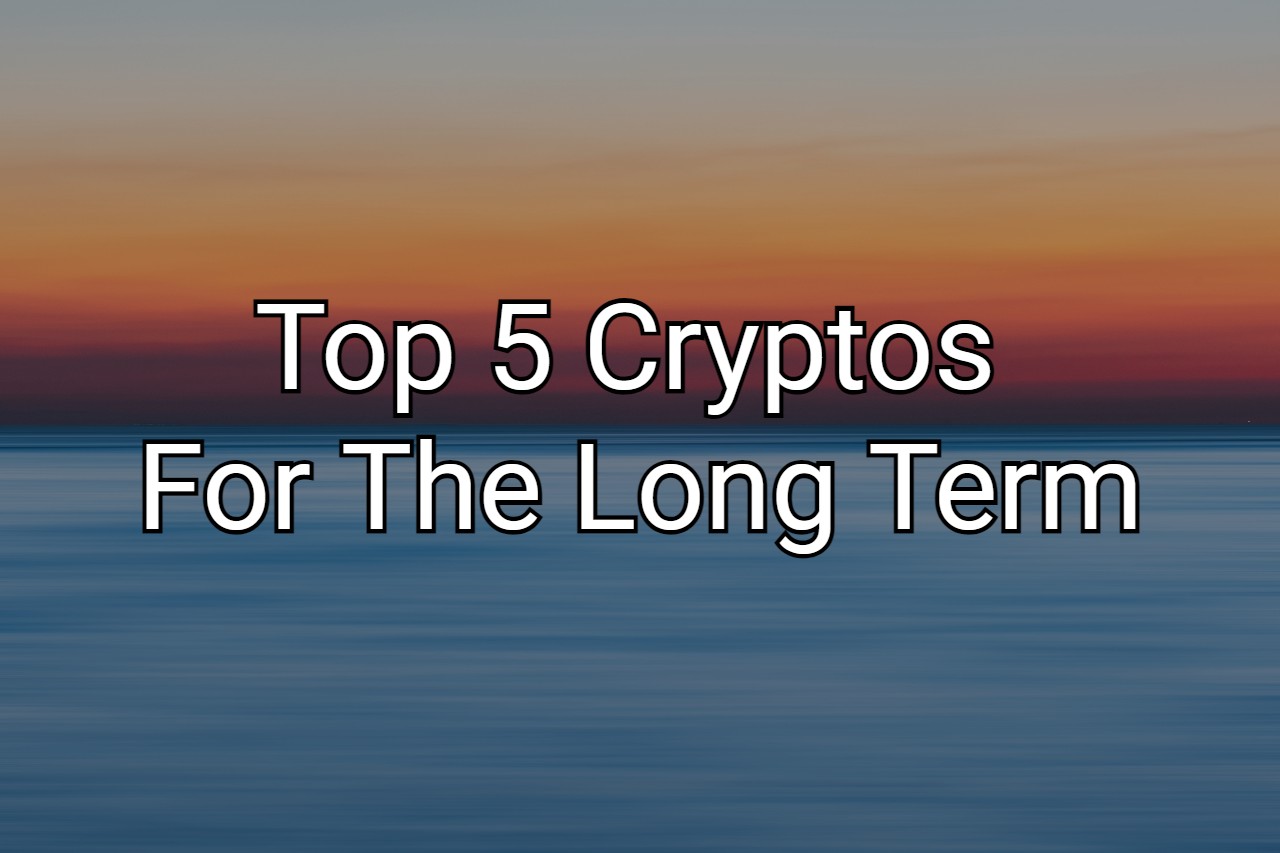 In this article, I want to show you what are, in my opinion, the best cryptocurrencies to hold in the long term. I will try to give a quick view of each of them and why could be a good option to hold for years.
1. Bitcoin (BTC)
Bitcoin is the currency most known and for me, the best option to hold for the long term. Right now, everybody is talking about BTC almost everywhere on the internet. So, every time it hits a new at the high (ATH), you will hear the Bitcoin word in all places.
This cryptocurrency is like digital gold because It's scarce and currently is in high demand. This demand will continue over the next years because like gold, people who buy BTC are looking for safe haven and Bitcoin supply their demand.
You can trade BTC for many other currencies or lend it in return for a good annual percentage yield (APY) in form of interest. Indeed, the last option is perfect for the long term holder.
2. Ethereum (ETH)
Ethereum brought a new finance concept to the digital world of cryptocurrencies. Its structure based on smart contracts has caused an explosion of DeFi, DEX, tokens, and many other projects. This makes Ethereum a powerful currency and tool. Also, the user has an infinite number of possibilities to use it and this is what gives ETH all its value.
Although Ethrereum seems to be in a good shape, looks like it skipped leg day. The gas fees are the major problem that is facing, this involves everything in the network. Therefore, the users most affected are the smaller ones, those who move low amounts of ETH or tokens. However, this problem should be temporal because the change from a proof of work (PoW) to proof of stake (PoS) in ETH 2.0 should reduce gas fees and increase the number of transactions per second. Also, more projects and utilities will come in the future and the protocol has a lot of room for improvements.
3. Binance Coin (BNB)
The high gas fees in the Ethereum network is not a surprise anymore. In response to this problem, Binance developed its own sidechain, the Binance Smart Chain (BSC). The main feature is the reduced gas fee price.
Binance has created an alternative to Ethereum but without losing the connection. The main currency for this network is BNB and is mostly used by the users to pay for the transaction fees. Now, we have a good reason to keep buying BNB.
Also, Binance's coin is useful to trade in its exchange, probably the biggest in the crypto world. And it doesn't finish yet, you can invest your BNB to get other cryptocurrencies or more BNB passively thanks to the earn and launch pool programs. You also can use BNB to invest in DeFi applications like you would do with your ETH in the Ethereum network and forget about paying a hundred in gas fees.
And finally, Binance is currently burning BNB each quarter up to 100 million. This means that together with the other utilities the coin has, the value should rise in the future.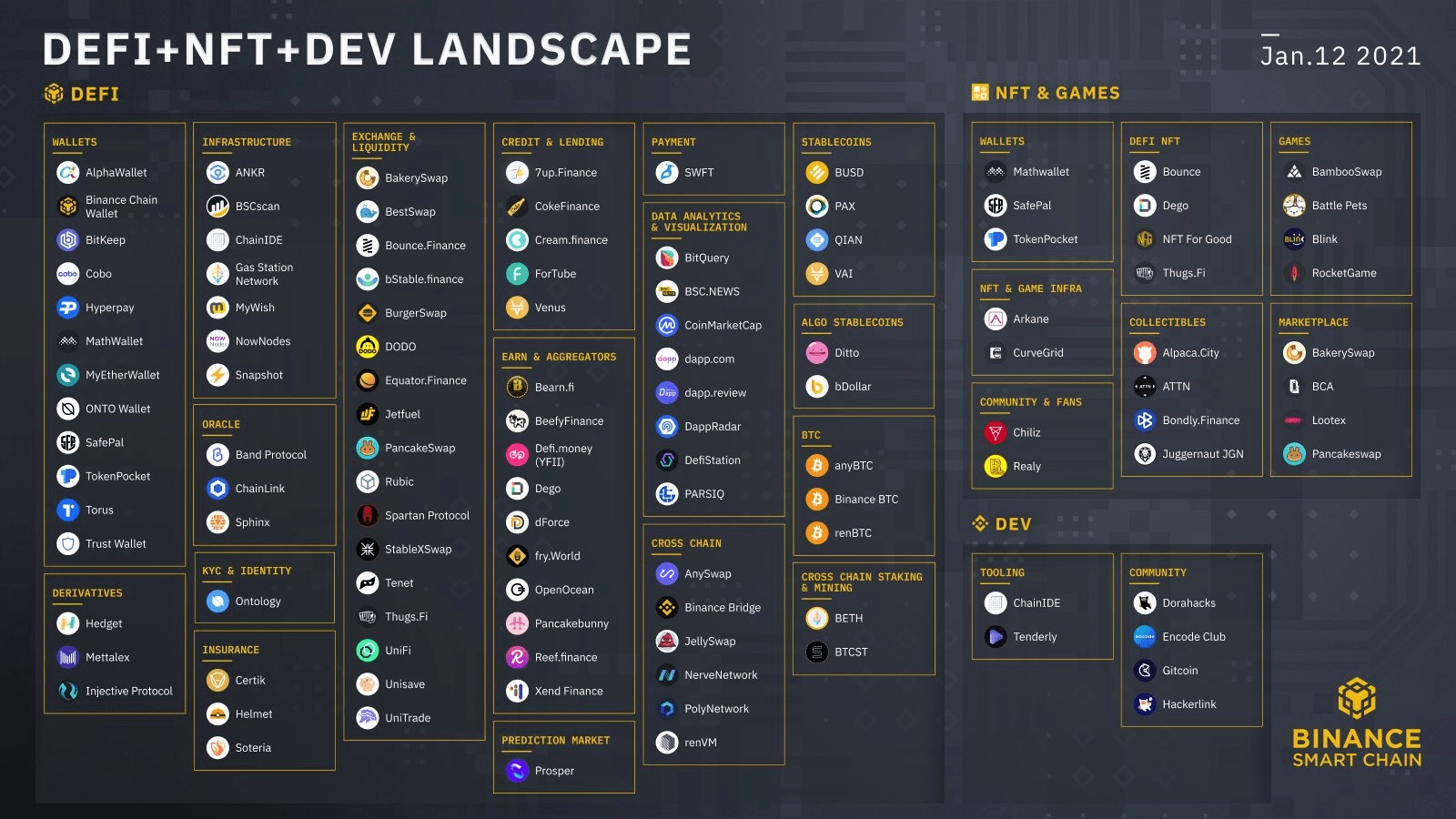 The BSC ecosystem is growing and expanding
4. Leo Finance (LEO or wLEO)
Leo Finance is one of the best blogging communities out there. The platform is part of the Hive blockchain, its main features are zero fees and fast transactions. In Leo, you get rewarded for writing good quality posts, comments, and curation. Later, you can stake your LEO tokens to get more rewards from curation. Each month, some of its users make hundred of dollars worth in LEO, and probably in a few years, we will see a lot of them living off from writing content.
The future of Leo goes through different new projects which will convert the platform into an ecosystem. One of them is a decentralized microblogging service with its own token and the other one is a DeFi application where we can invest your earned tokens. However, we still need to wait a few weeks or months away before these new projects are released, but I'm sure it will add a lot of value to the LEO token and Leo Finance community.
Leo Finance is still in the early stages but it has great potential and will be my main source of income in the long term, for me is a must-have in my top 5.
5. Travala (AVA)
Travala is a travel booking platform build completely around crypto. Their customers can pay in more than 30 different cryptocurrencies. Travala offers the Smart Program, which consists of staking different amounts of AVA. Level 1 starts at 500 AVA and it offers a 6% savings on bookings and 24% APY of your locked AVA in rewards. You will receive these rewards as AVA and travel credits. To reach level 5, you need to stake 5000 AVA and the total savings will increase to 13%, not bad.
We know that anything related to traveling has been affected because of the corona, but with the population taking the vaccine and better treatments on the horizon I expect this market to recover progressively in the next two years. Also, we are seeing a mass-adoption of cryptocurrencies since the end of 2020. The people who are buying crypto now probably would like to spend some in the future. If we combine both, traveling market recovery and mass-adoption, Travala could be a good investment for the long term. And maybe, the early adopters of AVA could travel using only the passive income from their locked AVA in the future.
The team behind Travala is making a lot of great partnerships with other platforms, like Binance Pay. Also, they have a quarterly repurchase and burn plan, which should give more value to the AVA token.
Obviously, there are better and more cryptocurrencies but these are the most I can relate to. I think at least BTC and ETH are a must-have but that is just my opinion. Anyways, I would you to write about your favorite cryptos in the comments and share your thoughts.
---
Follow me on:
Posted Using LeoFinance Beta
---
---