CryptoWin: #1 Bitcoin Reward Platform
Today we will talk about CryptoWin which positions itself as a #1 Bitcoin reward platform. But is it really a #1 bitcoin reward platform you should decide by yourself.
CryptoWin: #1 Bitcoin Reward Platform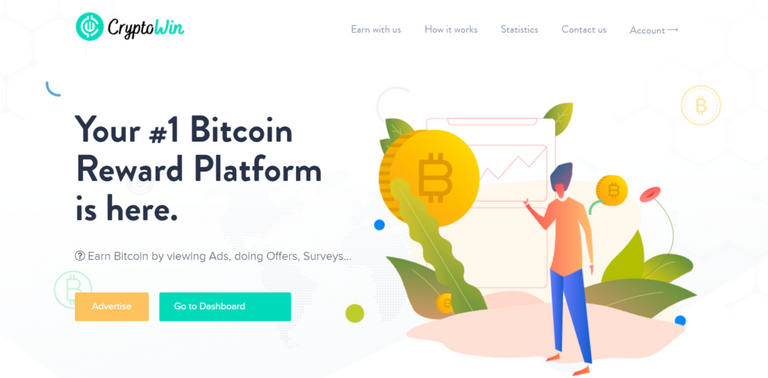 CryptoWin is a rewarding and advertising blockchain platform where you can earn bitcoin by completing different tasks, and you can promote your business, product, etc.
There are 26,820 users on the platform. And it already paid more than 0.04 BTC.

The platform has a very simple and easy interface, so everyone can adapt to it immediately.
How to earn on CryptoWin
As I already mentioned there are many different ways to earn crypto on CryptoWin. I will briefly explain each of them below.
Faucet
Faucet is a basic and easiest method of earning crypto. On CryptoWin you can roll the faucet every 15 minutes and earn around 7 satoshi.
Offers
There are different offer campaigns on the CryptoWin. And rewards for completing these offers are different. You can do surveys, play games, install app, etc.
Interest
You can buy a share and start receiving interest from your share. And as many shares, you have as so more you earn. It is something like a passive income.
Ads
You can watch ads and earn satoshi too. There 2 types of ads: surf and PTC. Keep in mind, that you need to watch at least 1 ad to get a referral commission next day.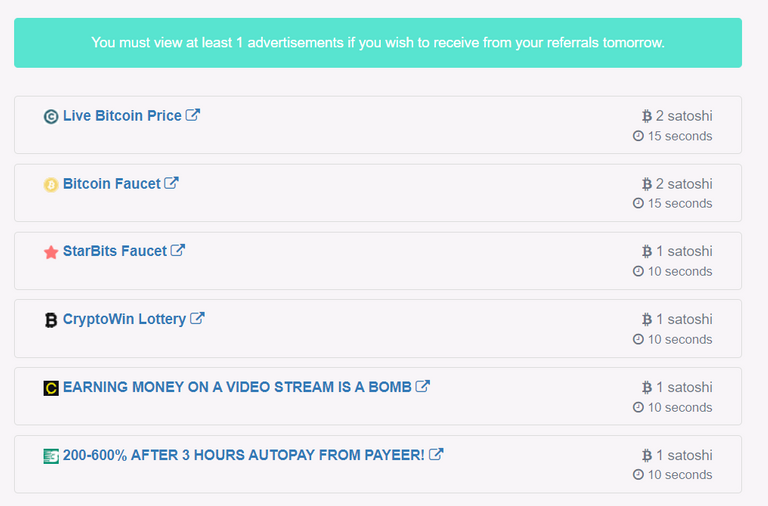 Referrals
Another great way to earn crypto on CryptoWin is by inviting people. CryptoWin pays a commission for different actions that did your referral. See the table below.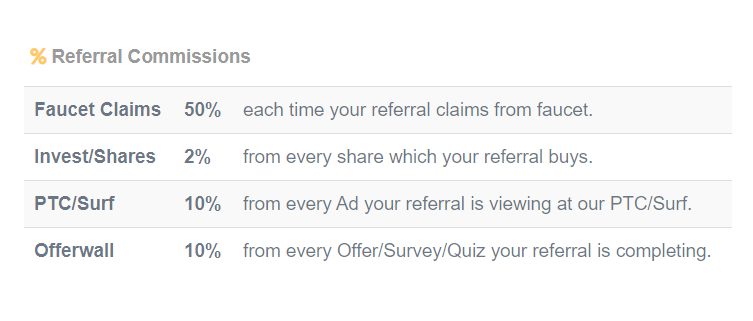 BTC Multiply
Multiplier is a type of gambling game. I wouldn't recommend that way because it is risky. However, I know people who made a good money by playing multiplier.
Lottery
Lottery is just a lottery. You buy a ticket and if you are lucky enough you will earn some satoshi. But if the fortune is not by your side, then you will lose.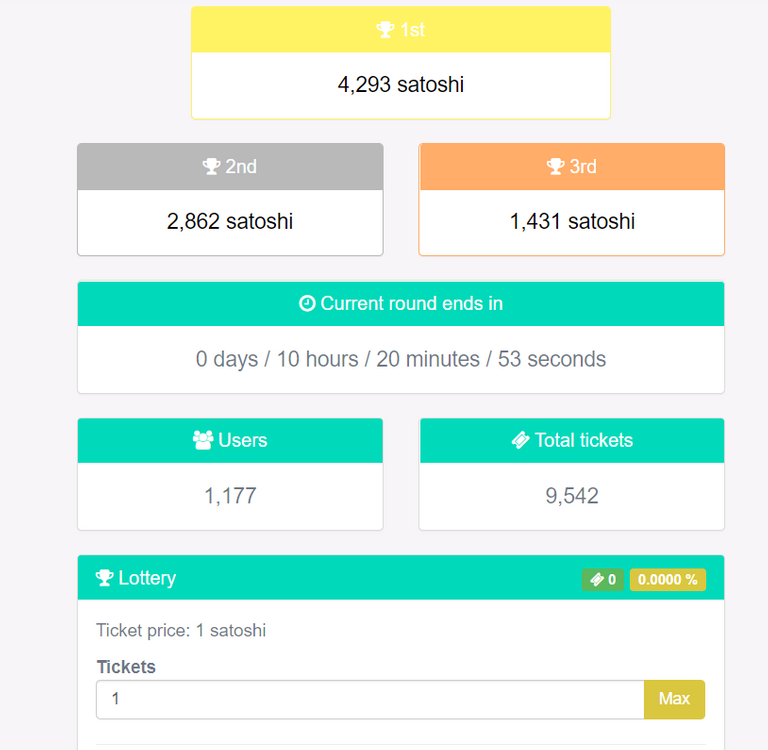 How to advertise on CryptoWin
CryptoWin is not just a bitcoin reward platform, it is also an advertisement platform.
There are 2 types of advertisements: PTC and surf. So you just choose one that you want, then create the ad and submit it. You can decide the duration and number of clicks.
You can deposit BTC to your CryptoWin account or you can earn BTC first and then spend them on the advertisement.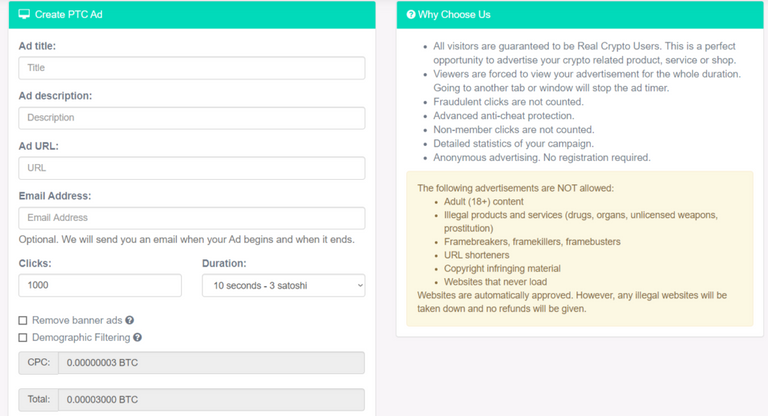 So, what do you think? Is it worth to be a #1 Bitcoin Reward Platform?
Read about other similar platforms
Posted Using LeoFinance Beta
---
---