A new Dispenser is Live, Obtain a PASA hassle-free.
Getting a new Pascal is a unique process, the ease of this process largely depends on the users' technical abilities and conversance with the Pascal blockchain. New users are expected to have almost 'Zero' knowledge of this process and we have since channel tangible resources towards simplifying this process. Previously, we published a guide on How to obtain a Pascal account featuring the best possible ways to obtain a Pascal Account and a comprehensive guide through the procedures.
In addition to these existing options, we are adding another alternative means of obtaining a Pascal account to further simplify users' journey to using the Pascal Blockchain. The new PASA dispenser allows you obtain a Pascal Account with only your Public Key…and a smart device too.
Simply…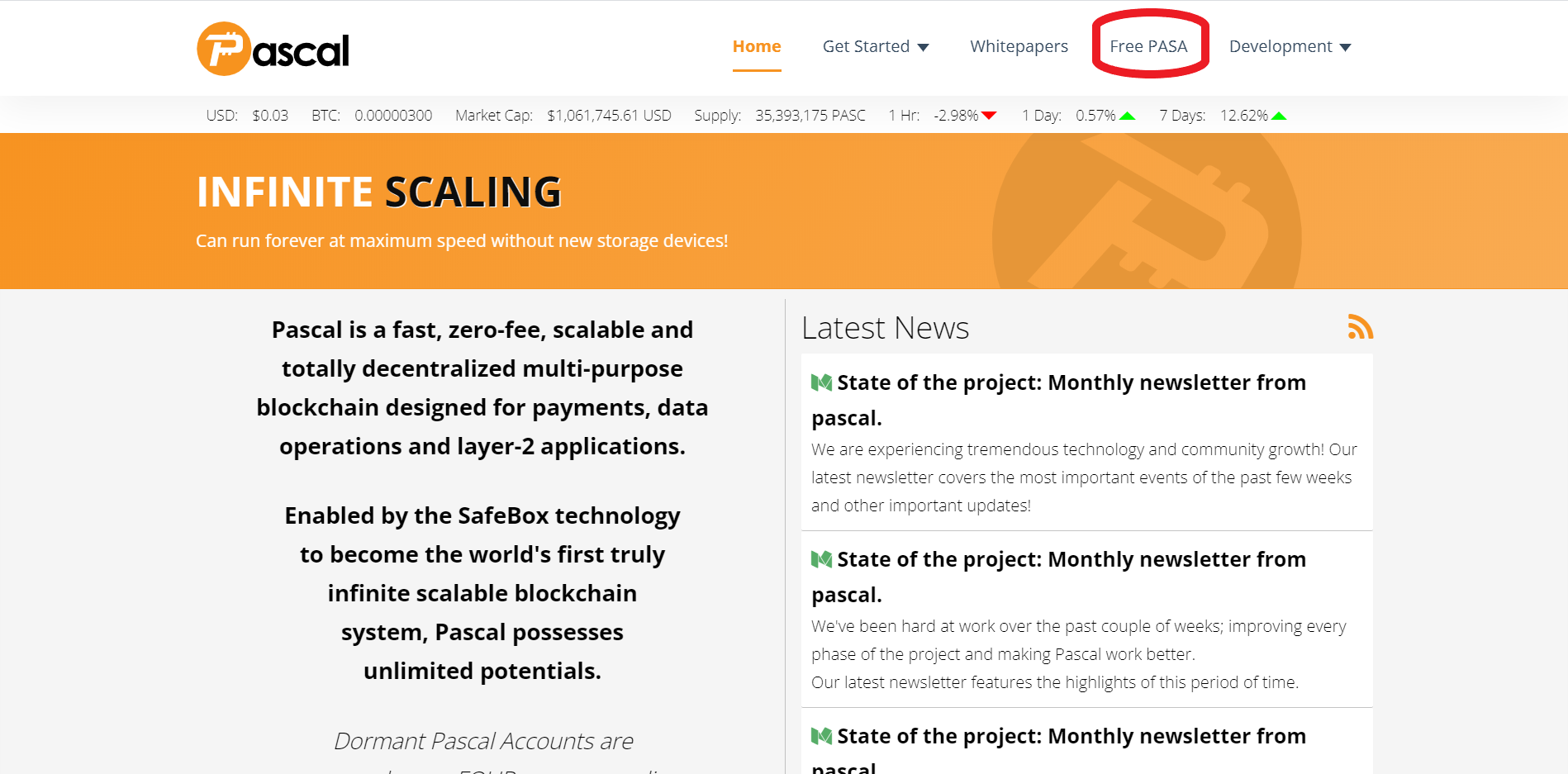 Visit our Official Website and Click 'Free PASA' from the top menu. Or Visit the dispenser directly
On the redirected Page, enter your public key and enter the verification text in appropriate boxes.
Click 'Get my first PASA' to complete
Congrats, your new account is on the way! Pascal accounts are mined in blocks, your new account number will take a few minutes to confirm and appear in your wallet.
---
About PASCAL
Pascal is a fast, zero-fee, scalable and totally decentralized multi-purpose blockchain designed for payments, data operations and layer-2 applications. Enabled by the SafeBox technology to become the world's first truly infinite scalable blockchain system, Pascal possesses unlimited potentials.
---
Join our communities and Follow us for more regular updates.
Follow our medium channel for updates
The discussion continues on discord!
All recent updates on facebook
Posted Using LeoFinance Beta
---
---