MY FIRST HIVE GAMING EXPERIENCE WITH RABONA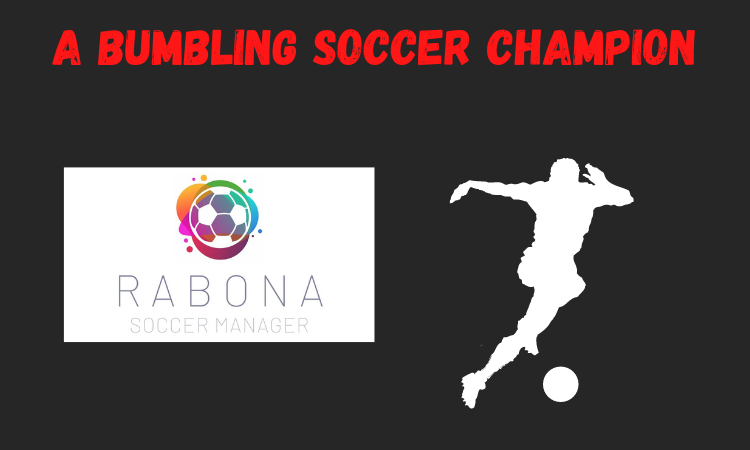 In some of my previous posts, I spoke about how I started playing #Rabona. I also made it clear I don't normally play games.
Without a clue how the game worked, I jumped in headfirst a week before my first season began. I started tooling around, playing with functions, reading a little, but playing around with features more than anything.
I put some Hive into the game and started building structures, buying and training players, and signing contracts. I had no damn clue what I was really doing.
Well, eventually the season started and something funny happened. I started winning. As each match would come to a conclusion I would examine the stats and then read up on why certain stats may be as they were. As I read more, I learned more about how certain stuff worked.
For instance, I learned how training one skill can decrease another skill in a player. I learned how to training players separately. I also learned you can't spend like a fool just because you have the cash because it also affects performance. So I started cutting players I didn't need or use. I also plan to downgrade some infrastructure that is not needed right now once I am able.
Either way, when all was said and done, I accidentally went undefeated and won my League 3 championship!
How the hell this happened I will never know. Below is a snapshot of the final standings.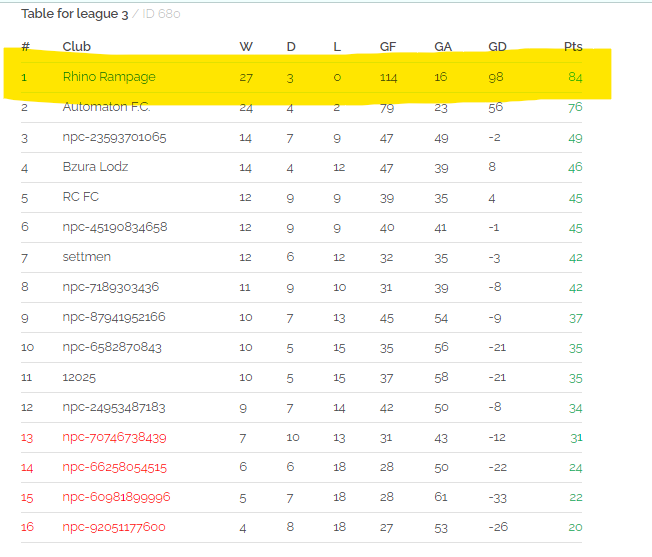 I am still trying to get my oldest son to join me in playing, but he is so busy with school and work I am not sure he will.
After conversing with my son, he thinks the reason I have taken to this game is that it makes me think and strategize, which I like.
Well, anyway, I've been promoted to League 2, so things will get tougher for sure. Anyway, it will be fun and gives me a break away from the usual hustle of business for a few minutes every day. That is another thing I like too, it doesn't take up a lit of my time. Maybe 15-30 minutes at most unless I get really bored.
Now I am still trying to figure all this out, but it is fun, and now I can't wait for the new season to start in a week and see how the Rhino Rampage does in League 2 play.
What is your team name and league?
How long have you played and what do you think about it?

Joe "Rhino" Brochin is launching ITSM RHINO in the coming weeks, it is the pull-no-punches, casual-but-effective resource for renegade IT Pros who want to manage risk and add value through ITSM processes & IT Policy.
GET IN EARLY!
Note: All graphics within this post, including their images and elements, were sourced and generated from Canva.com, except when otherwise identified on the graphic.
---
---