Jared Scar's Lust For Blood
---
I finally got a JARED SCAR the season before last and have been giving it a place in my lineup where possible to see where it fits most. Some turn out to be a good decision and some don't. There's just a different feel to Bloodlust ability cards compared to the usual cards.
Horrified to find herself with a child that was clearly different from the others, she quickly set about getting rid of him to preserve her reputation within the town. Paying a passing merchant to dispose of the "awful mistake", she freed herself from the shame that would have befallen her name. However, the merchant couldn't bring himself to destroy the baby, instead leaving it on the doorstep of his favorite arena in Ulundin. That was where Scar discovered Jared, wailing in a basket and so hungry he could milk a cow dry. Scar took Jared to his home in Ulundin city where the child quickly settled and grew to enjoy a fair life.
Above is an interesting Lore about Jared, he has an interesting life story it is worth a read, haven been born of a wealthy mother and a vampire father...
| Opponent's Summoner | Element | Ability |
| --- | --- | --- |
| THADDIUS BROOD | Death | -1 Magic & Health |
| My Summoner | Element | Ability |
| --- | --- | --- |
| MOTHER KHALA | Life | +1 Health |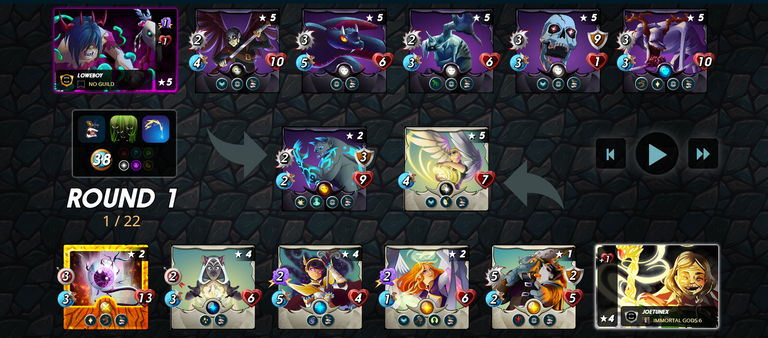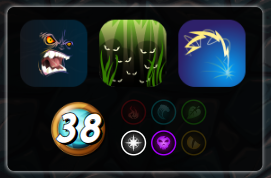 Battle Ruleset
Ferocity
Super Sneak
Weak Magic
38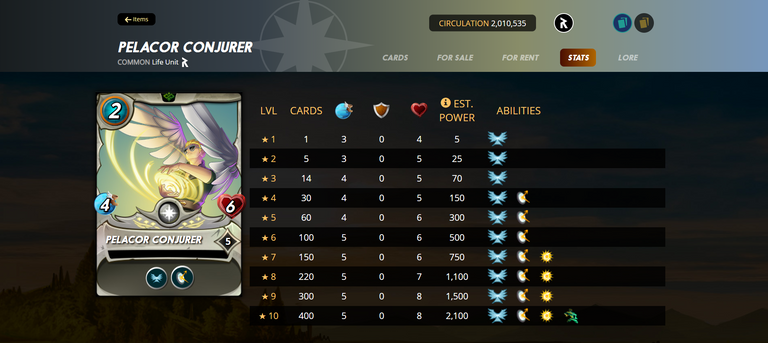 PELACOR CONJURER was my Tank of choice in the battle, it has become my favorite card in the Life element for the Flight and Magic Reflect ability it has. And in this battle, I expect nothing from CONJURER than to just evade attacks.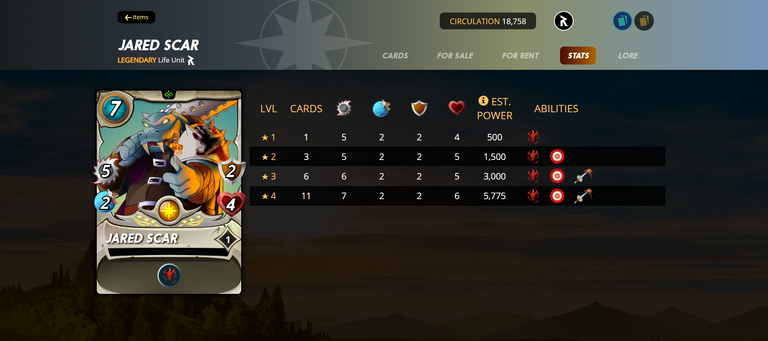 JARED SCAR occupied the second spot in my lineup and with the help of the Repair ability from BRIGHTWING, it was able to survive the Thorns damage from CURSED WINDEKU allowing JARED to lust for blood. A danger with Bloodlust ability cards is, the longer they are around the more dangerous they become so it is best to get rid of them sooner.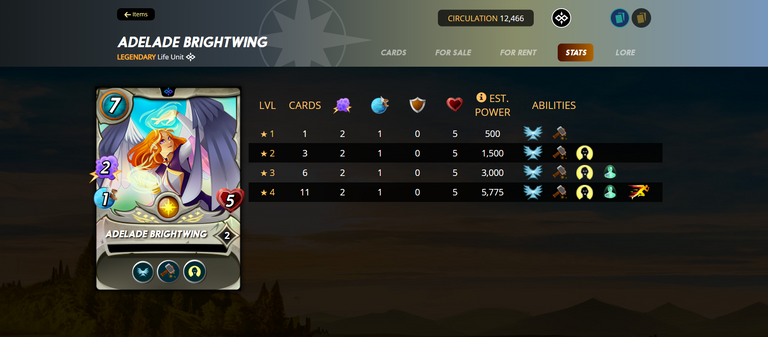 The Flight, Repair, and Resurrect abilities of ADELADE BRIGHTWING were helpful to the team, she was focal support to the lineup giving JARED the Repair he needs and CORNEALUS a second chance in the game.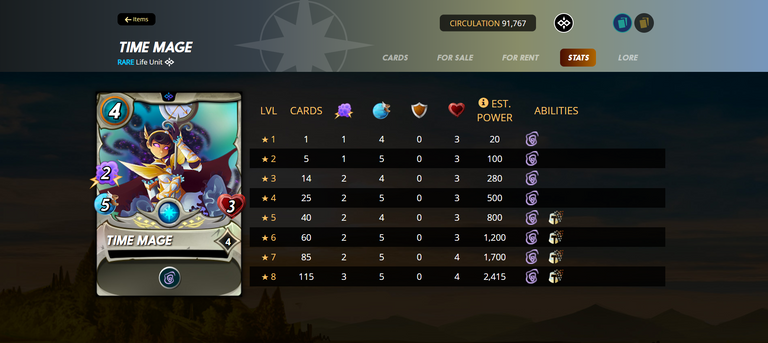 TIME MAGE comes in with the Slow ability in the fourth position. Reducing not only the opponent's speed but attacking with magic.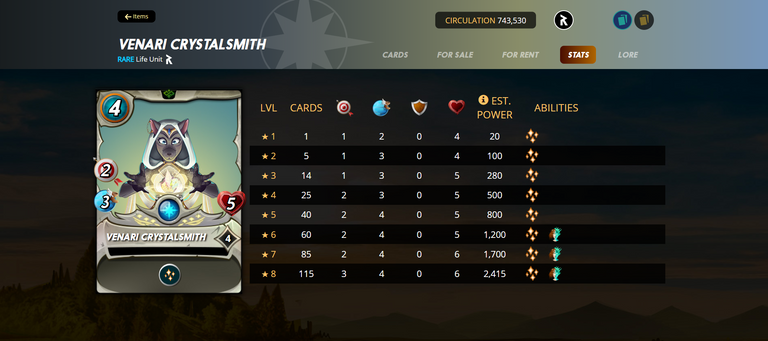 For a monster that excels at evading attacks, a Tank Heal helps in keeping CONJURER longer in the frontline and that is what VENARI CRYSTALSMITH brings to the lineup. CRYSTALSMITH was eliminated in the fourth round but had done well in keeping CONJURER live.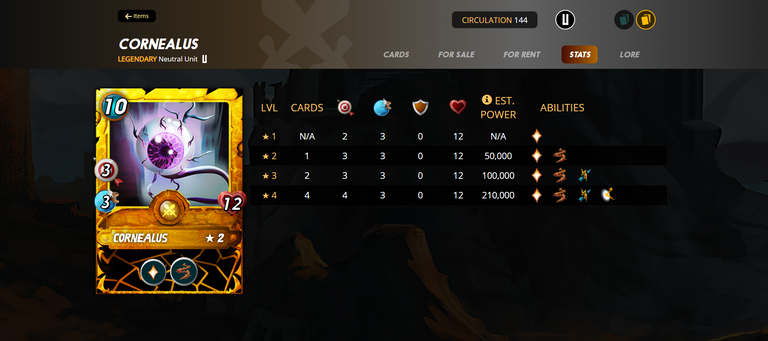 CORNEALUS had everything coming at it, the large floating eyeball might have survived the battle if I had used a Demoralized or Triage ability card. Regardless the damages were done to opponents before the eventual elimination of CORNEALUS.
BattleLink


Keen on joining Splinterlands? Here's my referral Link
We owe it to ourselves to make Hive great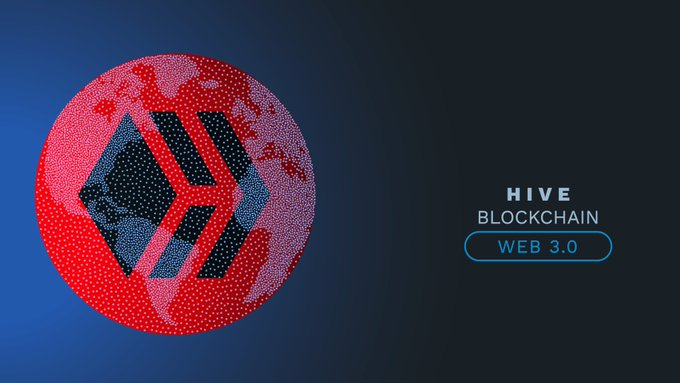 Image by @doze

---
▶️ 3Speak
---
---