Yummy! My Delicious Food - White Rice, Stew, Plantain and Fish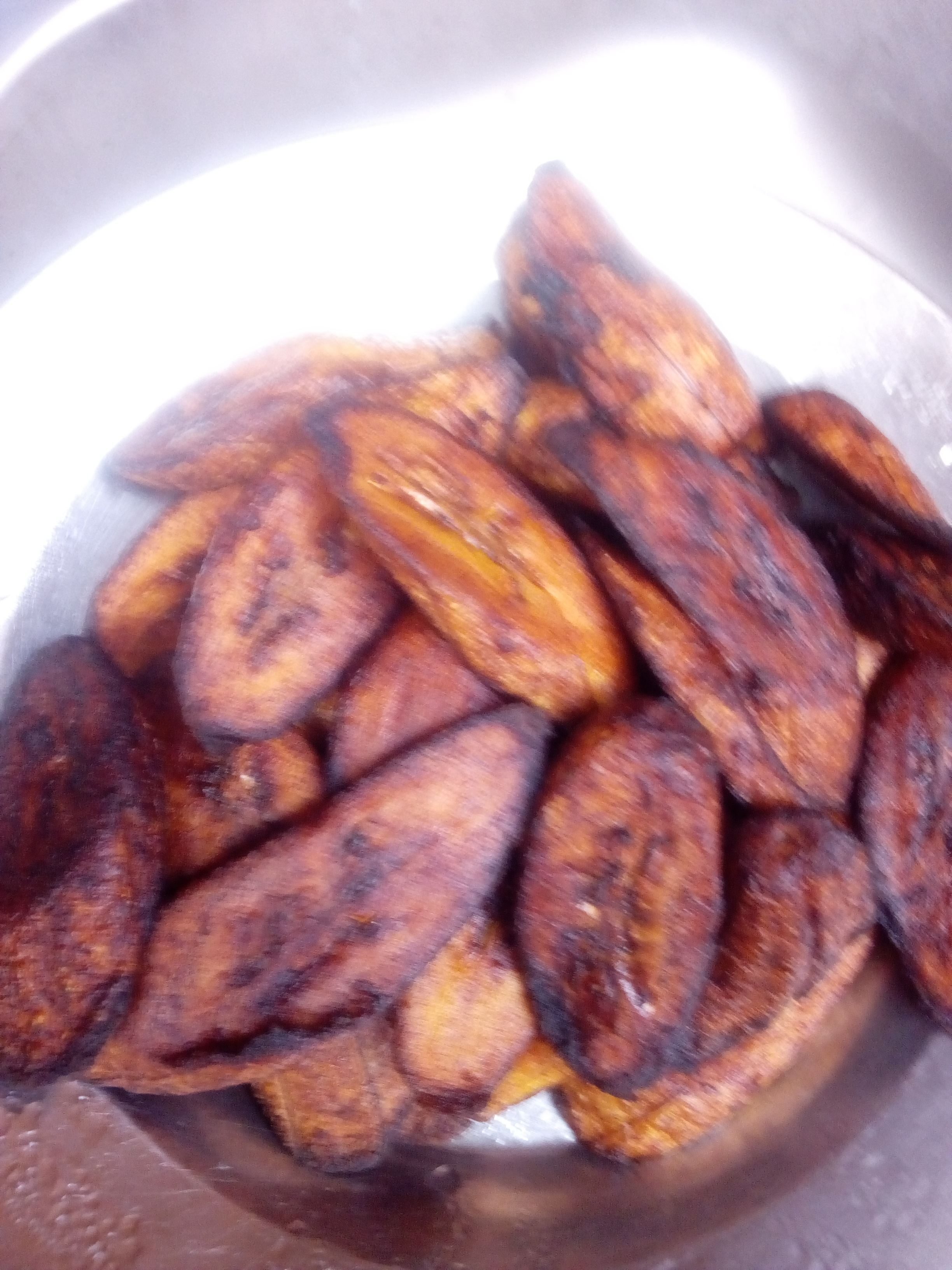 ---

Short Introduction

Hello everyone,
I am John by name, and I am from Nigeria. I am happy to be joining this community. I am new on this community and this is my first post in Foodies Bee Hive community on this platform. Therefore, I will like to get necessary support from every members of the community, and perhaps, inform me of what I can be doing generally on this platform to be earning while creating quality content.
My first post here will be about the food I prepared and I am going to be sharing the pictures taken while preparing it. Happy reading!
---

Rice, Stew, Plantain and Fried Fish

The food I prepared is white rice and stew plus plantain and fried fish. The first thing I did was to prepare plantain, I sliced the plantain very well and I put it inside a vegetable oil on fire. Then I fried it for about 15 minutes while turning it to make sire that it is done very well. The picture of the fried plantain is uploaded below.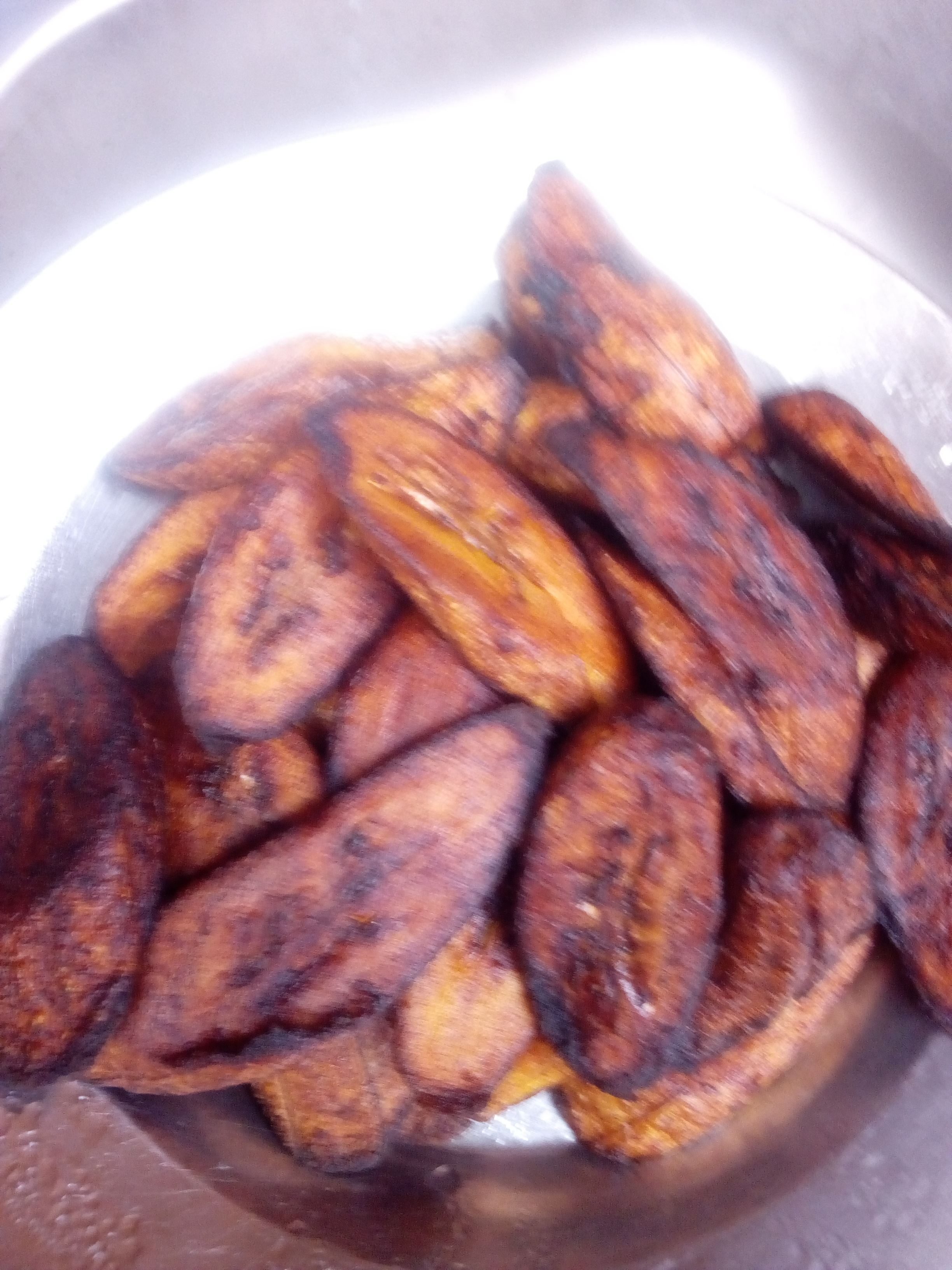 ---
Then while I was preparing the plantain, I was grinding pepper at the same time. I used blender to grind the pepper because I don't like to eat rice with pepper grinded with machine. The picture of me grinding pepper is uploaded below.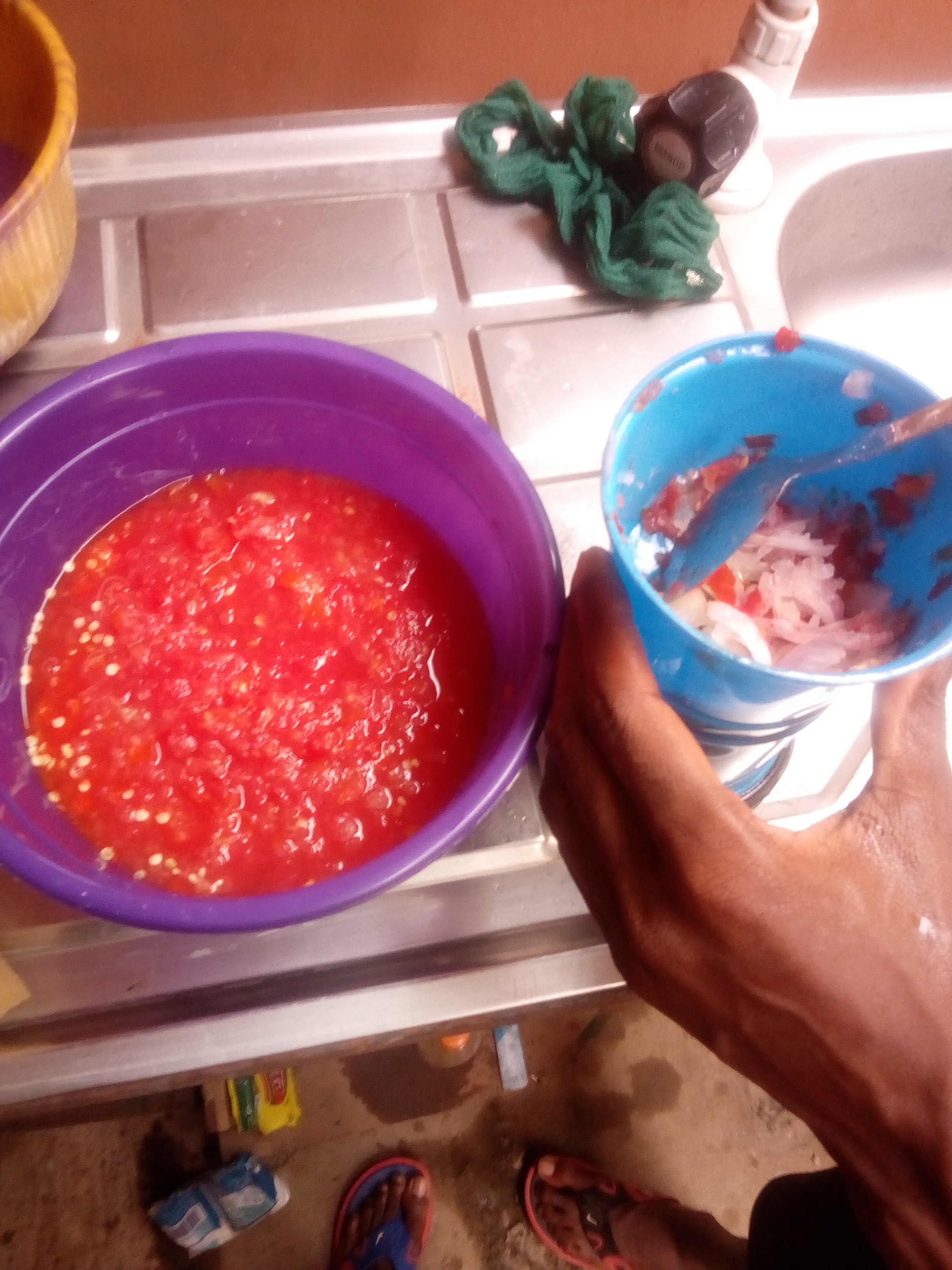 ---
The picture of the raw grinded pepper is also uploaded below.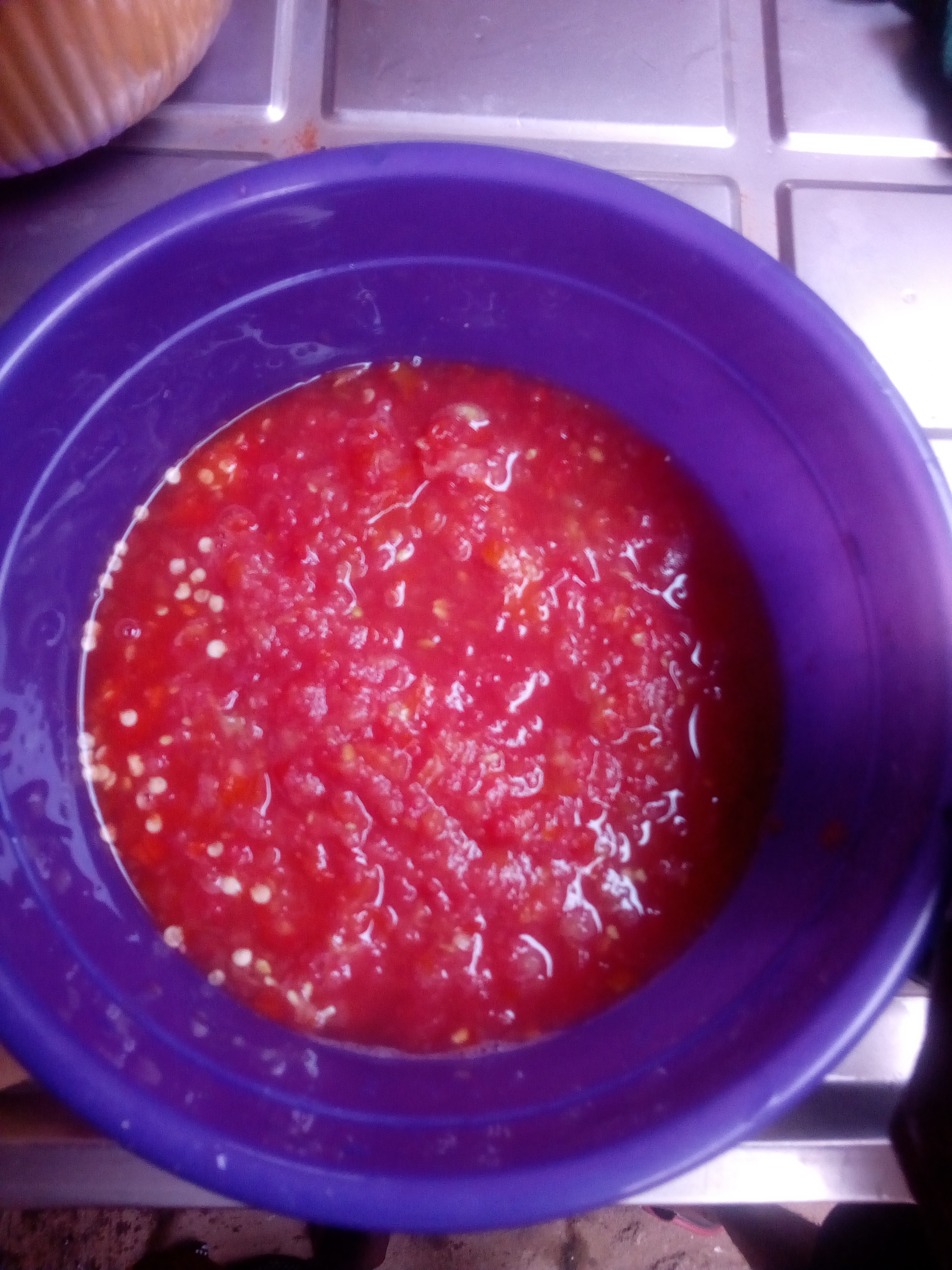 ---
Then I put a pot on fire and poured vegetable oil on it to prepare my stew. I then put my stew on it and cooked it very well, for about 30 minutes. One thing about me is that I like to cook stew very well. The prepared stew is uploaded below.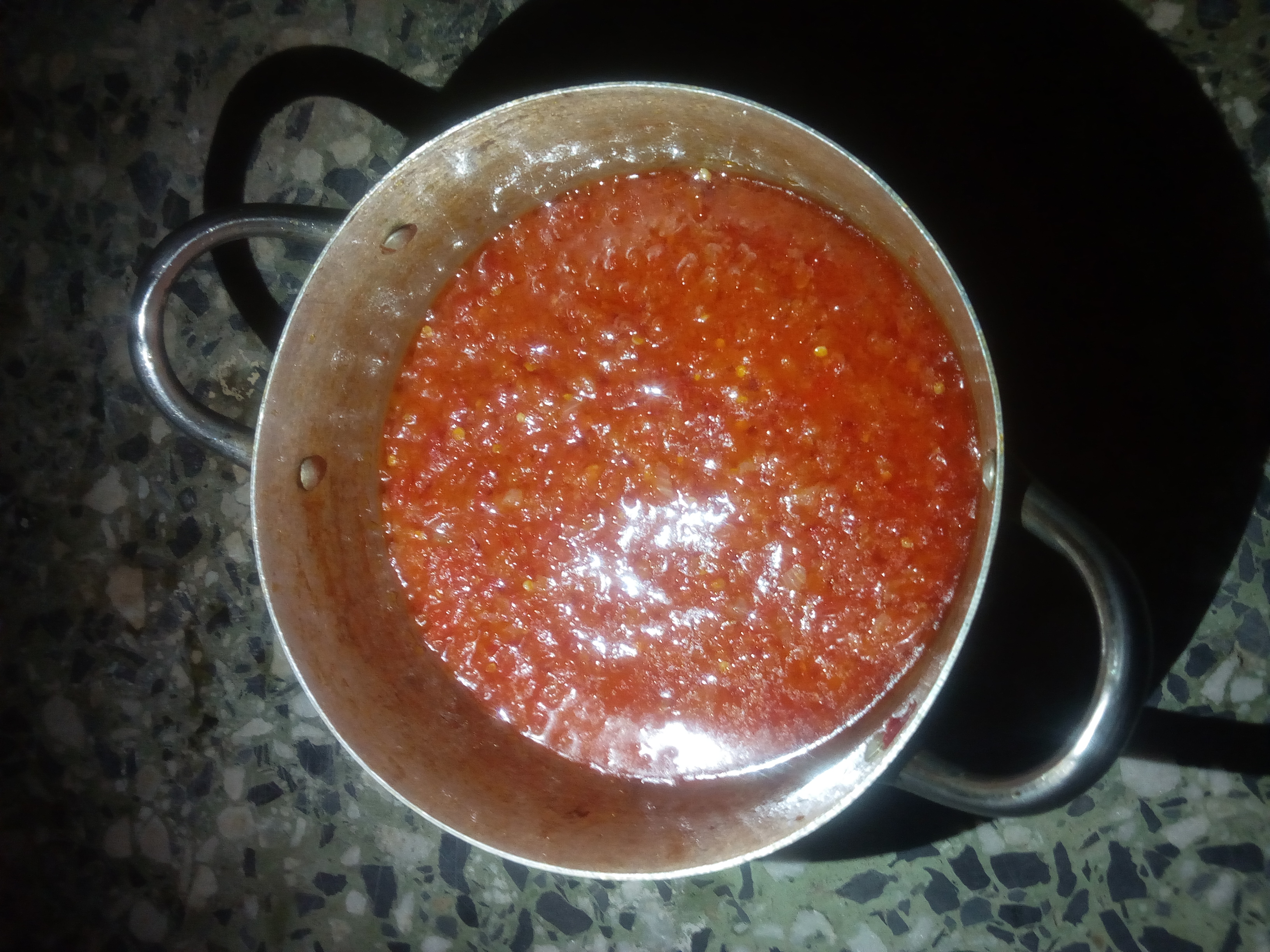 ---
Then after I finished cooking the stew, I fried the fish. I fried the fish twice because the pot could not contain it at once. I fried the fish very well. The picture of the fish is uploaded below.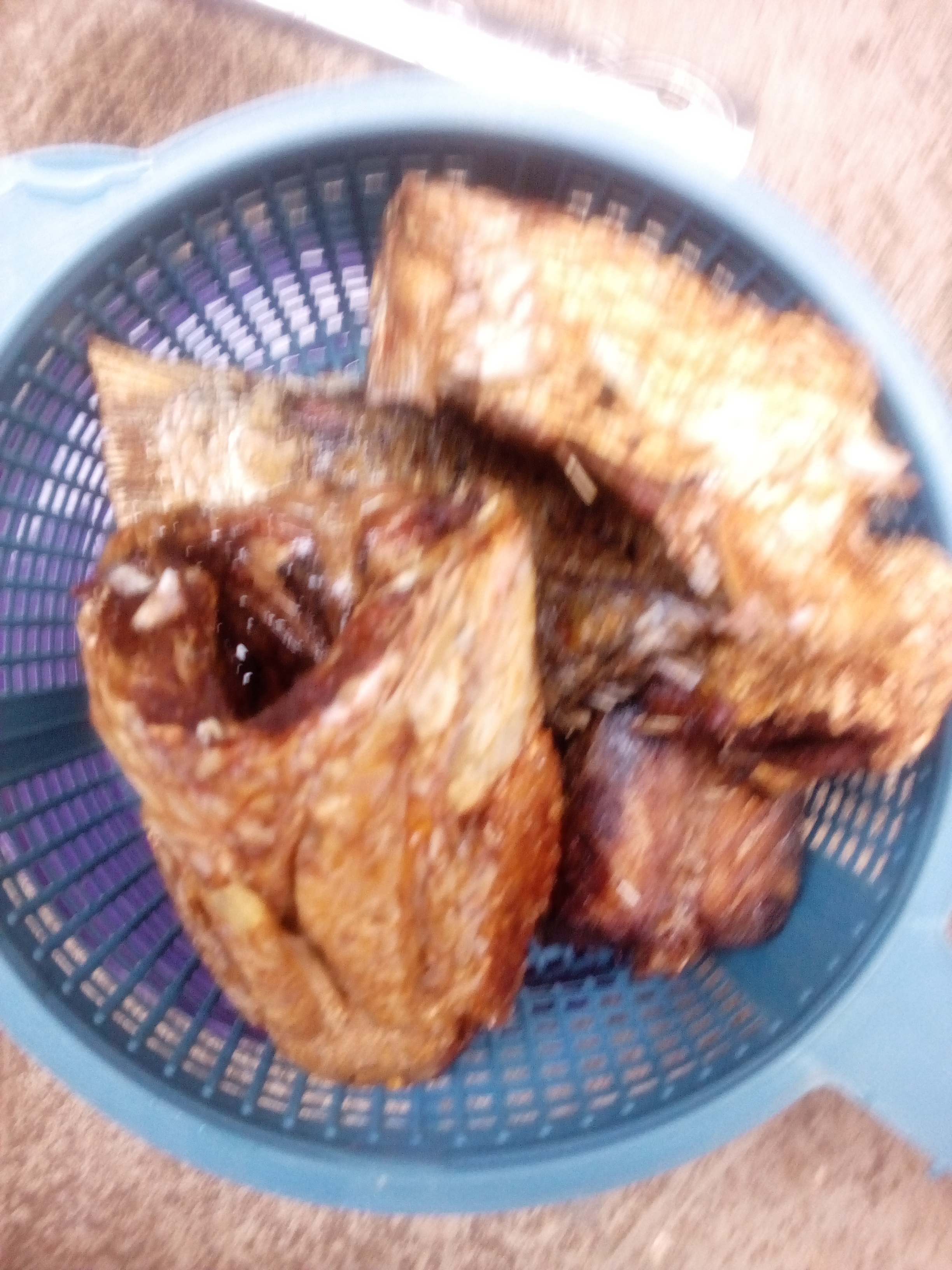 ---
After frying the fish, I put another pot on fire to cook the rice. I washed it thoroughly like 4 times before I poured it on fire. The picture of the rice on fire is uploaded below.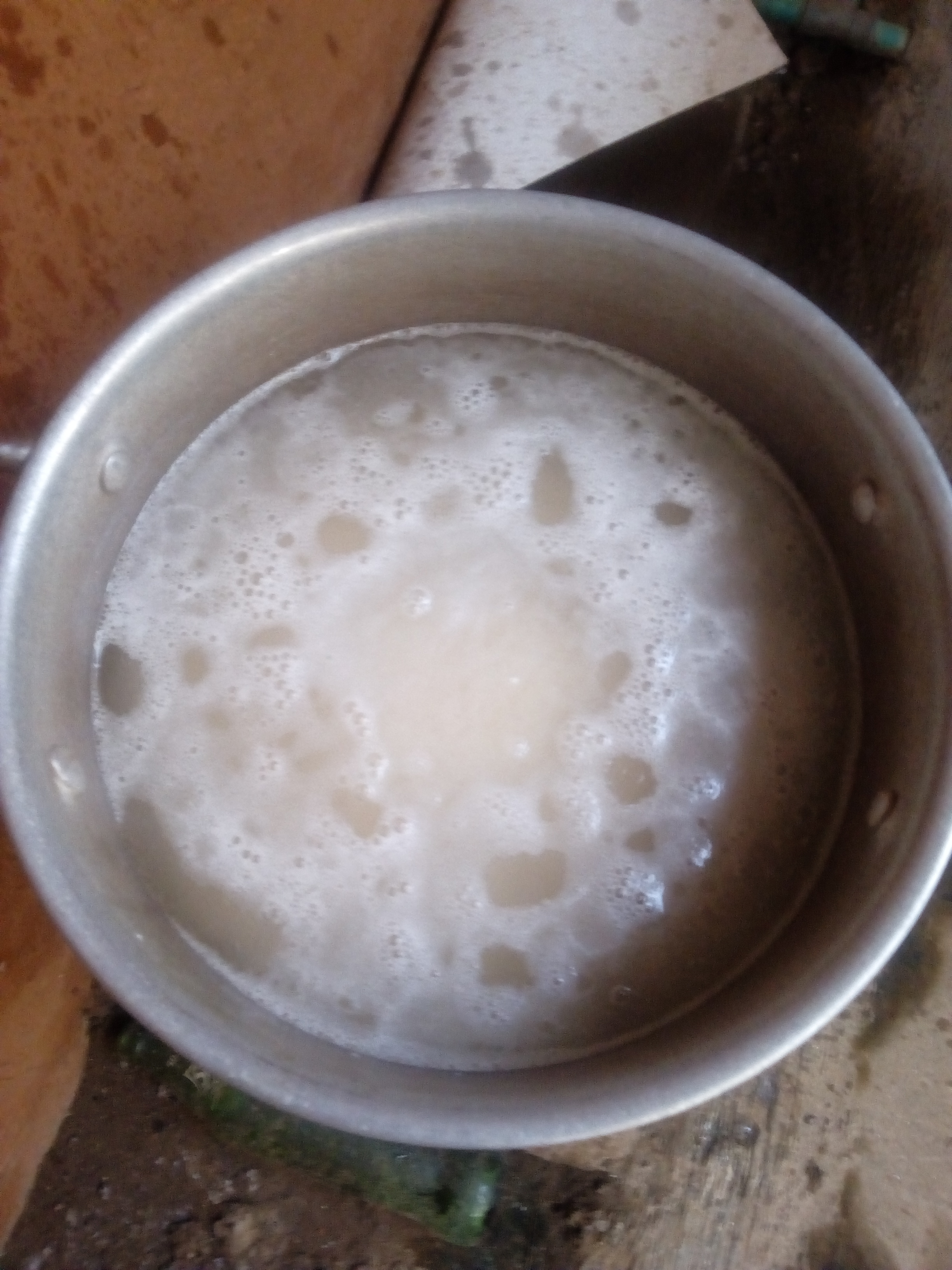 ---
I cooked the rice for about 30 to 35 minutes before the rice is done. The picture uploaded below is the picture of the cooked rice.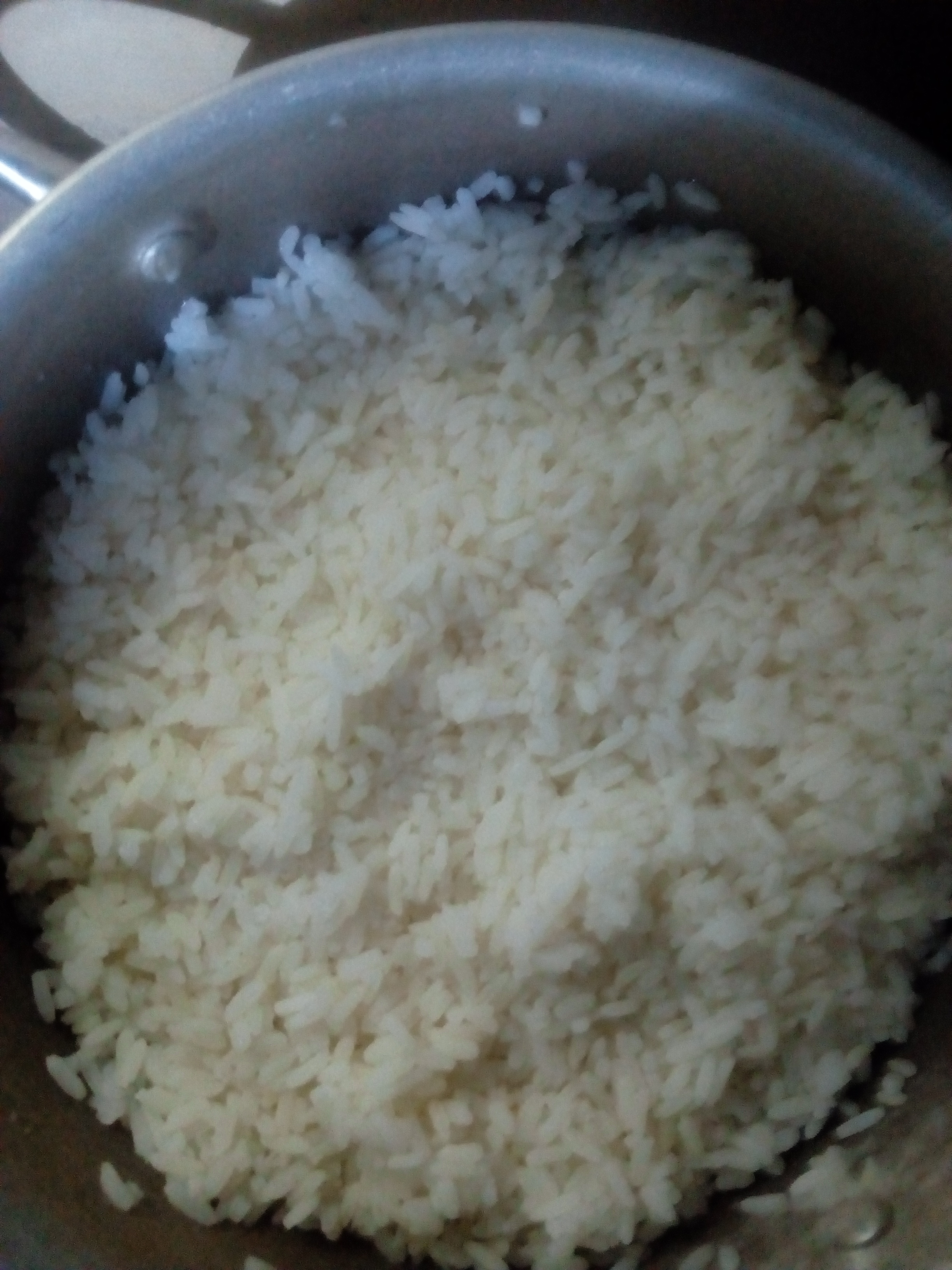 ---
Then the food is ready to be dished. I then dished the food, the white rice and stew with plantain and fried fish as seen in the picture uploaded below.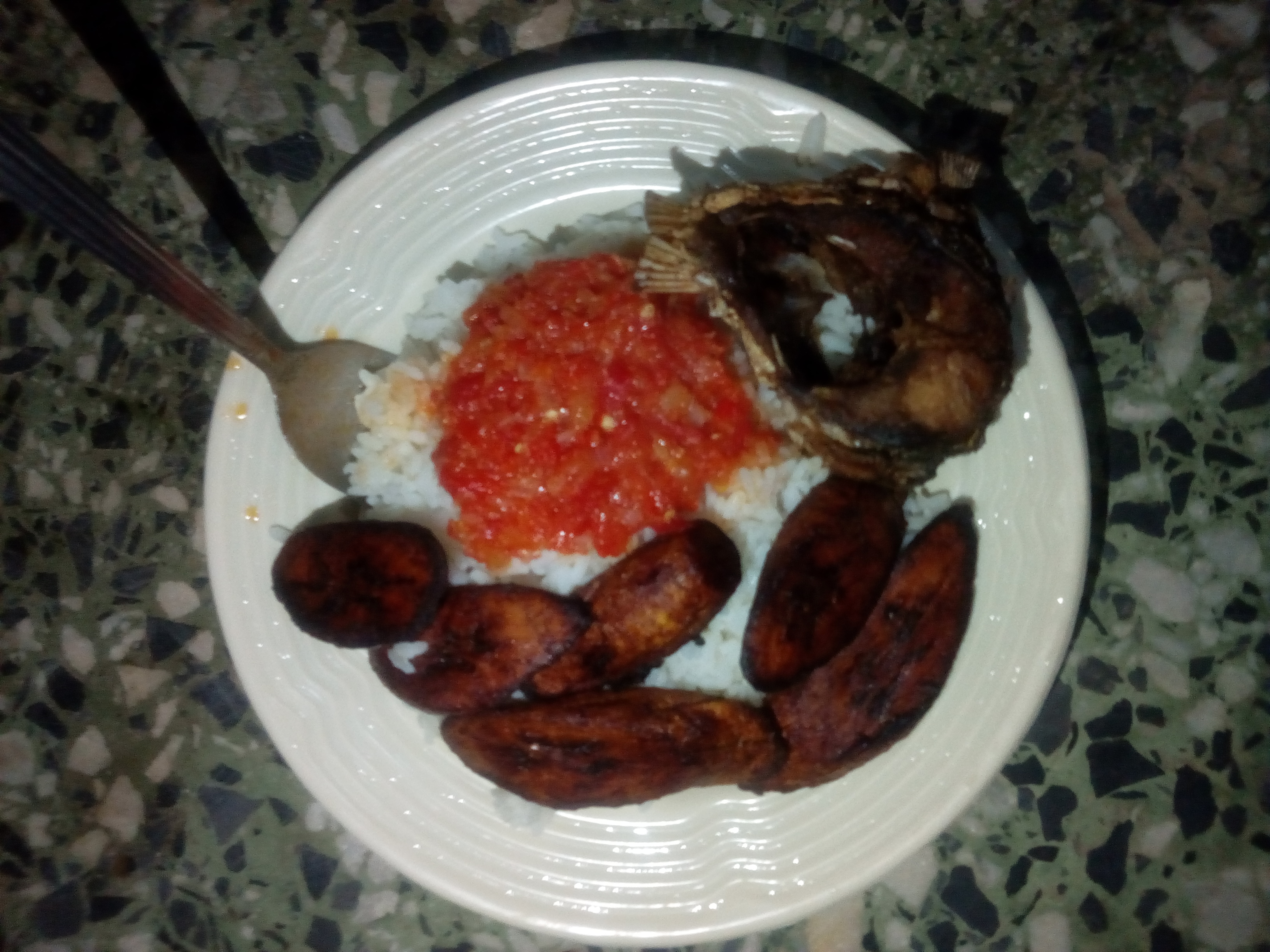 ---
Then it is time to satisfy me soul with this good food. Hahaha.. This is the picture of me with a selfie photo holding my food.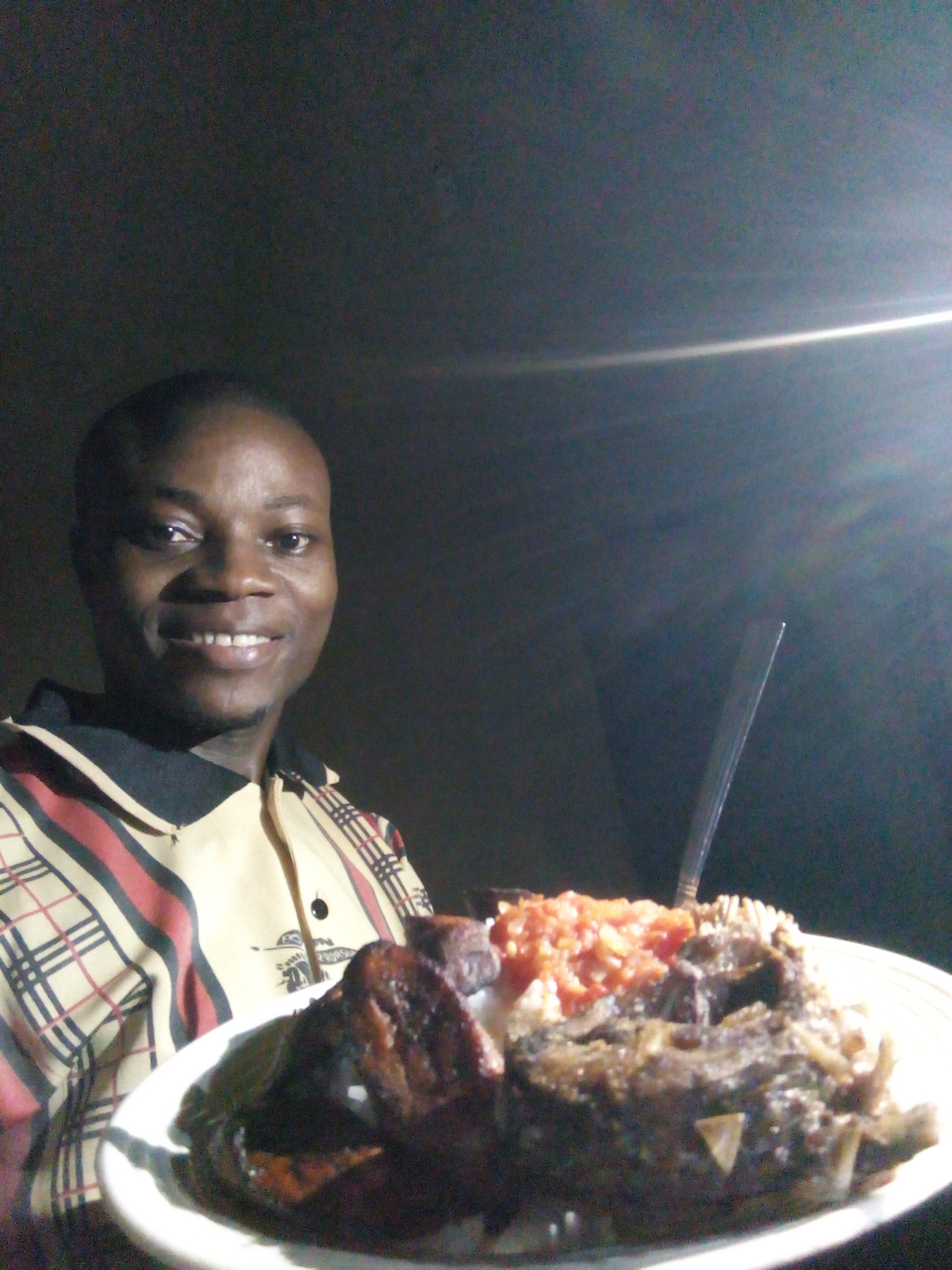 ---
That is how I prepared and enjoyed my food. Thank you for reading my article. All the pictures were taken with my phones.
---
---