Anxiety In The Heart Of Man Causes Depression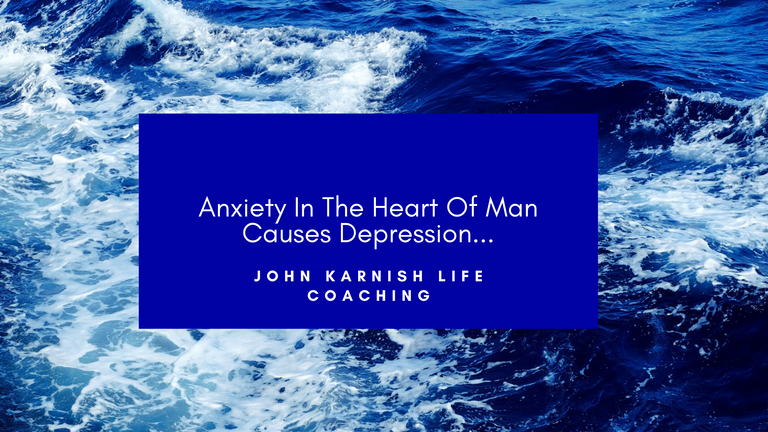 Proverbs 12:25 "Heaviness in the heart of man maketh it stoop: but a good word maketh it glad."
I was searching for "anxiety" in the Bible, and I came upon this verse.
The New King James Version states: "Anxiety in the heart of man causes depression, But a good word makes it glad."
I think the "heaviness" that the King James Version is talking about could be carrying this life's cares. Or just general anxiety.
Anxiety feels like you are carrying a weight or a heavy load. This weight can go to the very depths of our being, making us depressed.
I've been depressed lately, but I never thought to look to see if I am anxious. I have been quite nervous as well. So, that might be a significant contributing factor to my sadness.
I'm going to try to work on my anxiety and see if my depression lifts. I will let you know how it goes.
I use my life experience to help people. Even though I still struggle, I am making progress. I am offering a free 30-minute life coaching session. Then I have pick-your-price follow-up coaching. And YES, I do accept Hive as payment.
I helped many people in a psychiatric hospital setting. Why don't you see if I can help you get through a tough time or help you reach that goal you've been striving for?
Click here to get your free life coaching session.

---
Posted from my blog with Exxp : https://johnkarnish.com/anxiety-in-the-heart-of-man-causes-depression/
---
---
---