Five Simple Ways To Boost Your Intellectual Wellness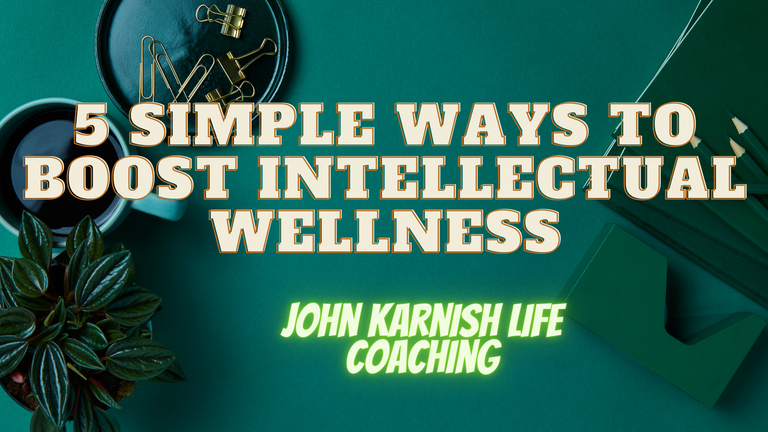 Today we will be discussing "Intellectual Wellness." It is one of SAMSHA's 8 Dimensions Of Wellness. Intellectual wellness is "recognizing creative abilities and finding ways to expand knowledge and skills." Here are five simple ways to boost your intellectual wellness.
1.) Go To The Library - Not everything is about the internet. Sometimes you just need to go to the good, old-fashioned library. They have a wealth of learning materials.
2.) YouTube - Don't get me wrong, the library has a wealth of material, but sometimes, if you are looking for very specialized material, YouTube can come in handy.
3.) Non-Credit Courses At Community College - Don't forget about your local community college. They have many courses that are free or low-cost.
4.) Church - Church is always free, except for your offering if you choose. You can learn many things by going to church.
5.) Udemy - Udemy is an online learning platform. You can pay to get some very specialized courses, but you can find free classes on just about anything you can imagine.
These are just five ways, but there are a lot more. You just have to be creative. So what are some more ways to increase your intellectual wellness? Let me know in the comments.
My name is John Karnish, and I am starting a career as a life coach.
I offer a free 30-minute coaching session, and for a limited time, a pick your price coaching fee.
Click here to learn about getting your free 30-minute coaching session. YES, I accept Hive and other cryptocurrencies as payment.

---
Posted from my blog with Exxp : https://johnkarnish.com/five-simple-ways-to-boost-your-intellectual-wellness/
---
---
---