God's Plan For You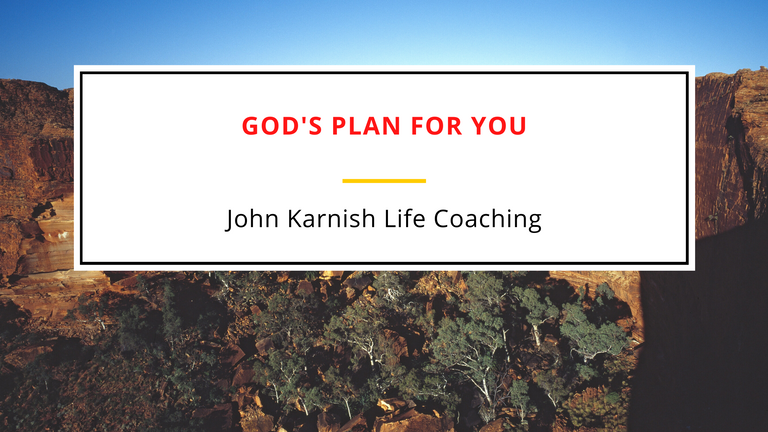 Jeremiah 29:11 For I know the plans I have for you," declares the Lord, "plans to prosper you and not to harm you, plans to give you hope and a future.
Are you feeling a little down today? I so, you can feel a little better knowing that God has a plan for you. You might not understand it, you might not like it, but he has a plan specifically for you. God created this plan just for you before the creation of the world.
You know God's intent. Although we will go through struggles, it is not God's intent to harm. You could say that the flames are molding us. Also, there is a hopeful destination. We have hope for the future.
I have personally struggled with my mental health. I would ask God, why are you allowing me to go through this? I didn't know that God had a plan. I've known people that God completely healed their mental health issues, but that wasn't God's plan for me. Instead, I've been through a journey. There are other people on the journey as well. Now for a living, I act as a guide who leads people through this mental health journey.
I work in a Psychiatric Hospital and deal with over one hundred patients in a month. The person for my position needed to have past mental health issues and have successfully dealt with them. Though I wouldn't want to go through the struggles again, God had a plan for me all along.
If you are going through a difficult time right now, I urge you not to think that God has allowed it to happen to harm you. Instead, he could be using it for a larger purpose that you might not yet understand. God has a very special plan just for you!

---
Posted from my blog with Exxp : https://johnkarnish.com/gods-plan-for-you/
---
---
---