The Magic Of Letting Go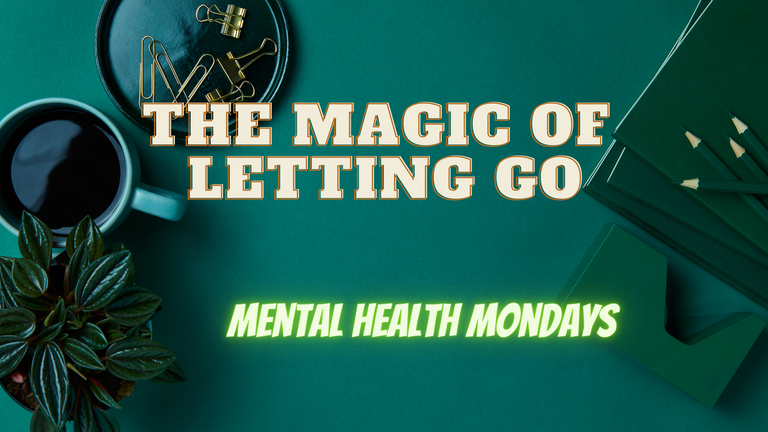 The Sedona Method has helped me so much in my life. It is a way of "letting go." If you were involved in any 12 step organizations, you might have heard of the saying "let go and let God." So often, we don't do this until we have no other option. Then, we let go of the situation and put it in God's hands.
With the Sedona Method, you can also let go of negative feelings and beliefs. However, the Sedona Method is best experienced emotionally rather than intellectually. So, practice these exercises with your heart and not your mind.
Grab a pen or pencil and hold on to it. Notice how the object is not attached to your hand. The pen or pencil represents your negative feelings, and your hand represents your awareness. Grasp the object tightly and notice how it feels like it is part of you. Actually, we are holding onto it, just like our feelings. Now drop the object and see it just falls to the floor. If you choose to, you can do the same thing with your emotions.
Think of a situation that you'd like to feel better about. Really welcome how you feel about the topic. Welcome the thoughts you have, the pictures, the sounds. (It helps me to gently clench my fist by my stomach as I am welcoming). I can't stress this enough, really welcome your feelings.
Next, ask yourself "Could I let this go?" (are you capable? yes or no are both acceptable answers)
"Would I let this go?" (are you willing? Yes and no are both acceptable answers).
"When?" (this is an invitation to do it now)
I slowly open my hand and feel the release.
Don't overthink about how to do it. Instead, lead with your heart.
If you just can't get it, try this:
Welcome as sad as you are...
Welcome as happy as you are...
Repeat back and forth
You can try
Welcome as nervous as you are...
Welcome as confident as you are...
Repeat back and forth
This exercise is the basics of letting go or the Sedona Method.
I plan on taking these basics further in future articles.
Optin and receive future articles and my free ebook, Kaizen Secrets: 1% Better Each Day!

---
Posted from my blog with Exxp : https://johnkarnish.com/the-magic-of-letting-go/
---
---
---