Weekly Wrap Up & FREE Life Coaching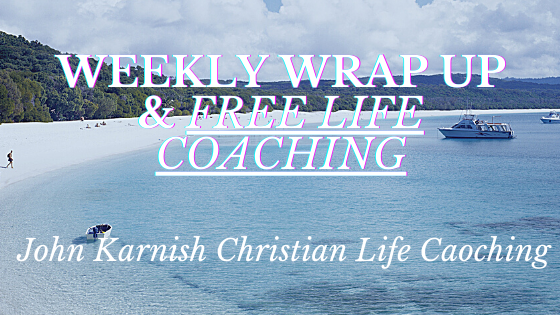 I have finished another week. It was a tough week, especially keeping up with the daily content. I am doing the CTP 30 Day Content Challenge. On day 18, I didn't realize that the time zone was UTC and needed to start again. So, although this is day 26, it is day 43 of writing daily content.
One good thing is that I loaded my blog with content. I also notice that in Google Analytics, people are staying on my blog, so they must find the content interesting.
There is some bad news. I'm tired. Forty-three days straight is hard for an undisciplined person to keep up writing content. Also, at this point, I don't know if it is the best strategy. So, I'm going to finish the challenge. I should finish by mid-next week. Next, I want to focus on engagement. I need to grow my following on Hive. I am on a curation trail and get votes, but I don't think people read and interact with my content. However, I can't expect others to do that if I don't interact with their content.
Also, I need to focus on other mediums. For example, I need to engage with my Facebook following and grow my Twitter following.
I have been keeping up with the writing but having a tough time at work and trying very hard not to break down emotionally while completing this challenge. To tell you the truth sometimes, the very last thing I want to do is write. But, I have to give myself credit for keeping it up.
I also just need time to start taking care of myself again. My job and my passion are taking care of others, but it affects my own mental health. I need to find some time to read my Bible, meditate and pray. I may find a way out of the hard time at work, but I may see a therapist in the meantime. Most therapists in my department need to see someone, and I might be doing that as well.
My name is John Karnish, and I am starting a career as a life coach.
I offer a free 30-minute coaching session, and for a limited time, a pick your price coaching fee.
Click here to learn about getting your free 30-minute coaching session. YES, I accept Hive and other cryptocurrencies as payment.

---
Posted from my blog with Exxp : https://johnkarnish.com/weekly-wrap-up-free-life-coaching/
---
---
---