What WARP Is and How It Helps Me With My Depression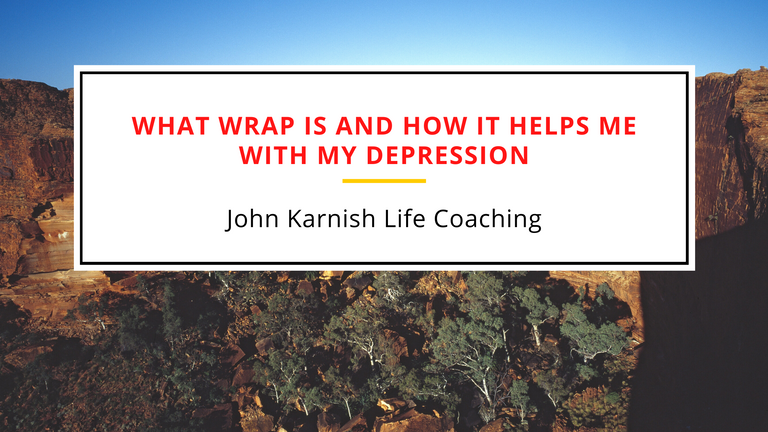 WRAP stands for Wellness Recovery Action Plan. Mary Ellen Copeland created the WRAP plan. I use the WRAP Plan to help me with my struggles with depression. To learn more in-depth about Mary Ellen Copeland's Wellness Recovery Action plan, click below:
==> https://johnkarnish.com/mary-ellen-copeland-wrap/
I've noticed that I have been feeling depressed, and it is time to take some action on it. The first part of the WRAP plan is the "Wellness Toolbox." The toolbox is a long list of coping skills. A coping skill I will use is journaling for 5 minutes about anything that comes into my mind. I then will spot any thinking errors that I notice and correct them.
I need to take it easier on myself. I need to schedule some fun things to do. I want to watch some old TV shows and allow myself to take some time out for myself.
I realize work is frustrating me. Work is a common "stressor" of mine. The WRAP plan has us prepare for our stressors. I have some difficult patients, and I have a plan to cope with them. I do this by reminding myself I only have three groups. The groups are only 45 minutes, I can get through it, and the challenging patients will not be there forever. This is my plan.
I also plan to make the most of my time off. I am going to go somewhere fun. There is a restaurant near me named the Picalilli. I heard they have some of the best hot wings. I want to take a trip this Saturday or Sunday. So I can let my family know that I want to make it a priority.
I also know that lack of light is a stressor for me. So I am going to get my sun lamp out again and start using it. It is time to nip this depression in the bud. I can feel it coming on. Thanks to the WRAP plan, I know my warning signs, and I have a plan to get better.
My name is John, and I am studying to become a life coach. Optin and receive future articles and my free ebook, Kaizen Secrets: 1% Better Each Day!
---
---