Exercise give me a healthy living - Unity Toward Freedom Contest
Food stands out as the number one source to maintain a healthy life, because it strengthens the body.
But apart from food, there are other things that are also more relevant to leading a healthy life.
I worked out once a week to get my muscular body back.
I didn't like to exercise, but it was a friend who convinced me and showed me the importance of exercising.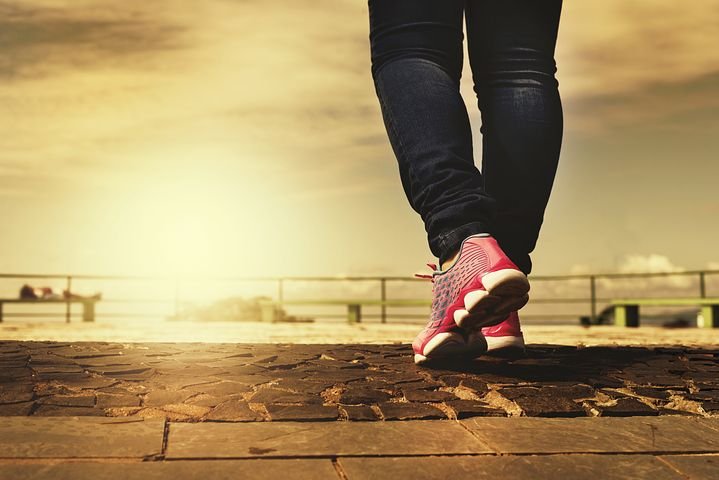 I know that I don't spend all my time exercising alone, because I have other life goals that I need to accomplish.
Like going to work early in the morning, because that would put food on my table and also go visit my loved ones, to show affection.
Exercising in our pressure time is not a waste of time.
That is why in schools, there is always a break time for students and teachers to reflect on themselves, so that they feel relieved and not feel bored in a classroom.
Exercise enhances our muscular spirit and thus improves our health.
Once I checked Cristiano Rolando's page on Twitter and I found out that the great soccer star spends a lot of his time exercising.
He did this to maintain a healthy life, even when the weather seems too restless, he thus create time for himself to exercise.
Because he has realized that exercising is not a waste but a correct way to take care of his health.
Some people really admire swimming and for these types of people, not a day would go by without them getting into a pool with a glass and a swimsuit to reflect on what they really like.
That's a great way to maintain good health, the thing is, what works as a means of maintaining good health for someone else may not work for the next person.
Most of the time, I run down my street, from 5:20 in the morning, until I see that it is 6 o'clock, which is when I return home to continue with other activities of the day.
Most of the time I go out with a bottle of water, even when I don't drink it sometimes, I know that I used to pour it on my head to calm down my pressure.
I used to have back pain, but I can assure you that I have never had such an experience again, since the time I start admiring exercising.
I believe one way or another that the exercise that I have been doing early in the morning has served this purpose well.
It takes pains out of my body and I'm happy, having pains in our body can really put a person in a bad mood.
There is no doubt that creating time to exercise is calling for good health.
---
---