Sleep is important

Going out to work and coming back late in the afternoon makes me feel a little tired, immediately I get into the room and take a bath, the next thing I would do is to sleep, this is the only remedy I used to recover my exhausted strength back.
I am going to take a sleep for at least thirty minutes and then I am going to wake up, dress and went out to sit with my neighbors in my locality, so that they would informed me of the things that happened while I was not at home, I like to be aware of news in my neighborhood.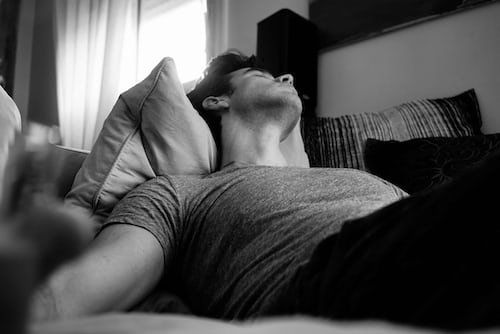 Sleep is an energy booster, most people love to sleep, the same way they love food, I think about it why was sleep wasn't included in the category of human basic needs, because I think it's like a physiological need.
At night, when once i eat my dinner, i never let anything stop me, but i will go straight to bed, cover myself with my blankets and allow myself to get some rest, i go to bed early since i will have to leave early in the morning, anytime i waste time to go to bed, sleep will not allow me to have a free flow in my activities of the day.
So I never took such a risk or deluded myself, because to the extent that I enjoyed the food I also enjoyed the sleep, some people dreams in their sleep, because this person resists freeing his mind at bedtime, occupying many thoughts on our minds, is the majority of the things that carries dreams in our sleep, whoever frees his mind, pray to GOD to take over the night, will not have terrible dreams at night.
I have once experience my left hand pain, as i wake up from sleep, the pains were so bad for me that I couldn't feel well for the whole day, I went to the pharmacy and bought some medicines to relieve the pains on me.
The chemist told me, the pain is as a result of turning forcefully from one angle to another on bed, then it makes me dislocate my ankle, but no one can control how he sleeps on bed.
In his opinion, it was made that someone can, when the person does not have heavy thoughts in his mind before going to sleep, let our mind be free like a bird in sleep, sleep is great.
my niece after a long cry if i want her to stop crying, i will have to sing for her, she will stop crying, before i know it, she will sleep, she loves to hear music in her sleeps, and by the time she wakes up, happiness will be all over her face.
I will see her trying to speak to me, lifting her hands, like she can Walk, i like to see children's happy, seeing her so cheerful will make me to go close to her again, till the mother's comes back. Happiness is in sleep, a mode that anyone can't resist.
---
---