Unlimited Chinese Food Craving? Hit 'Tin Gow'! 🍙🥡🍜🥟🥢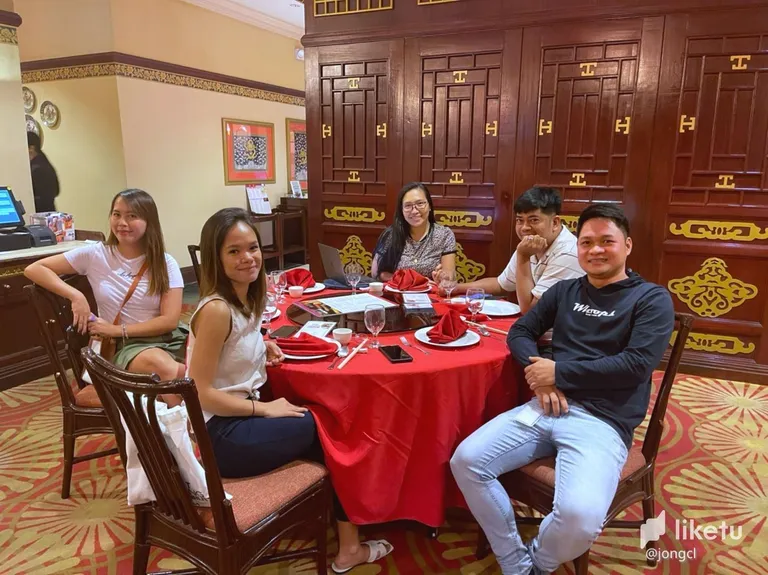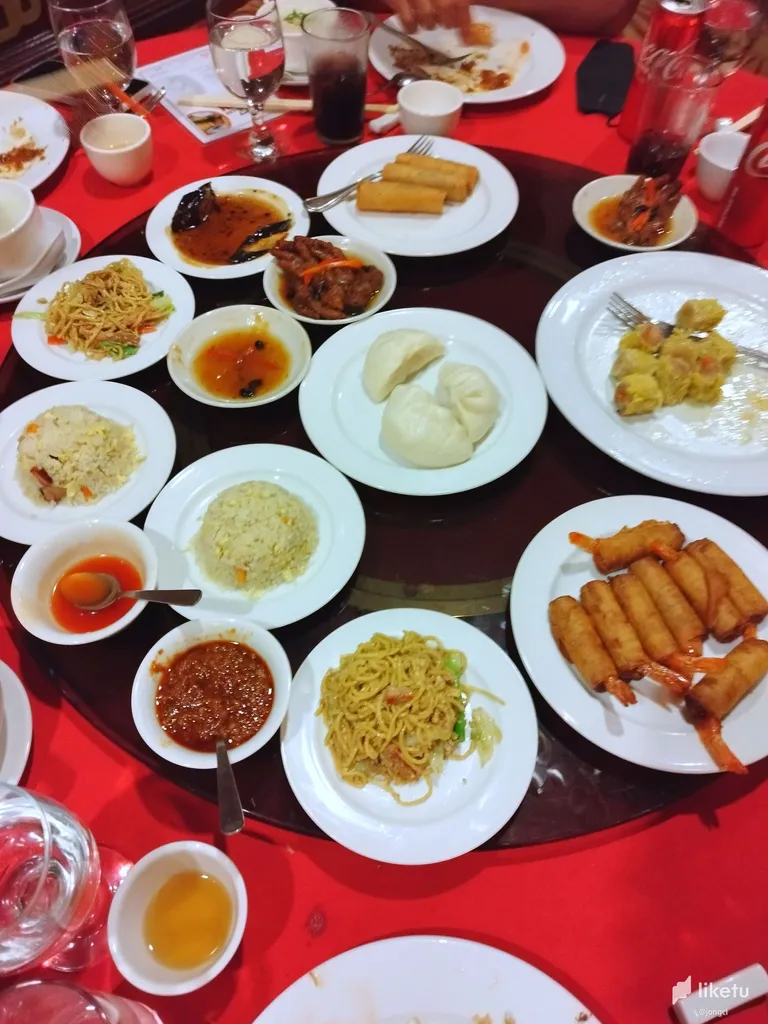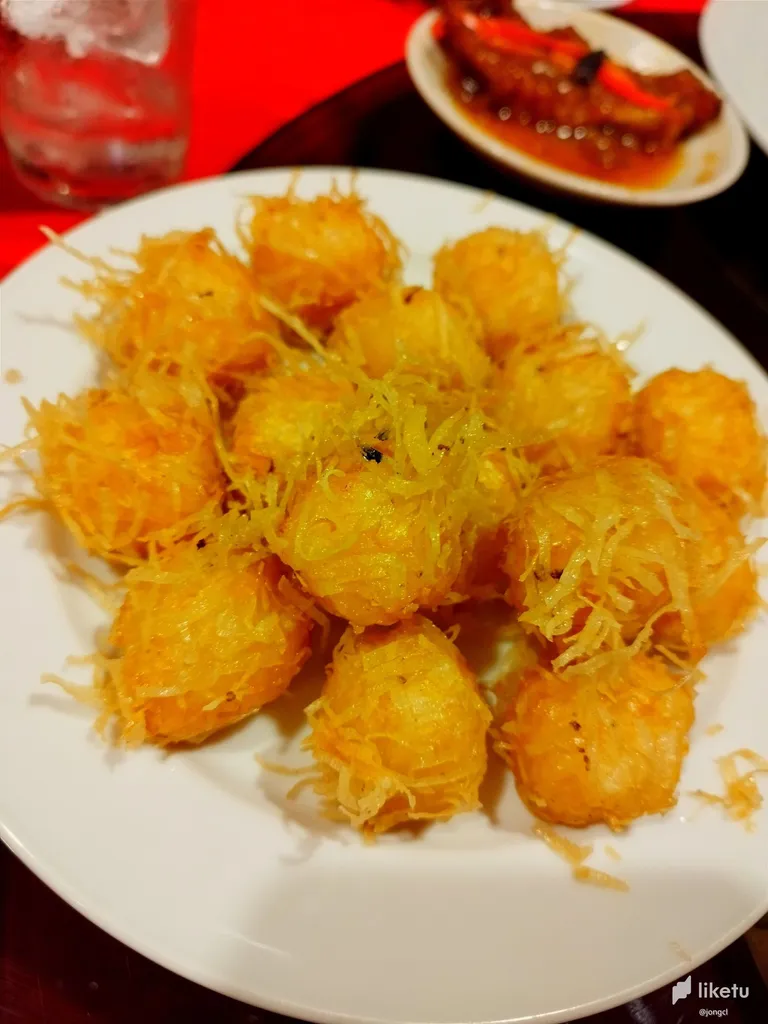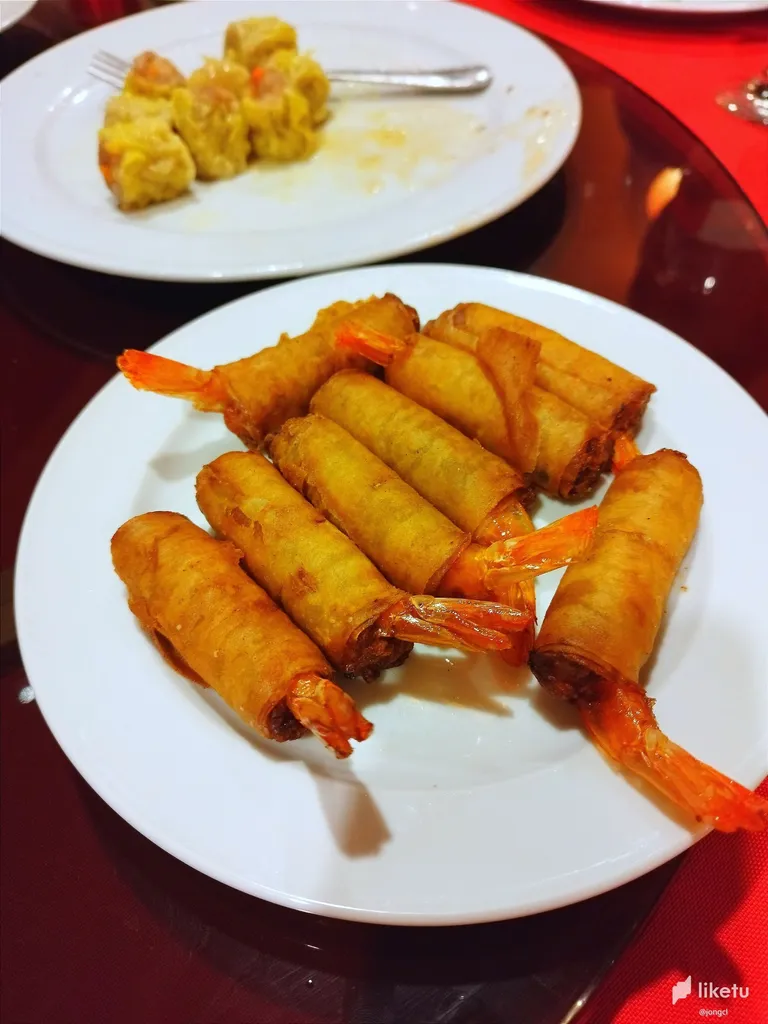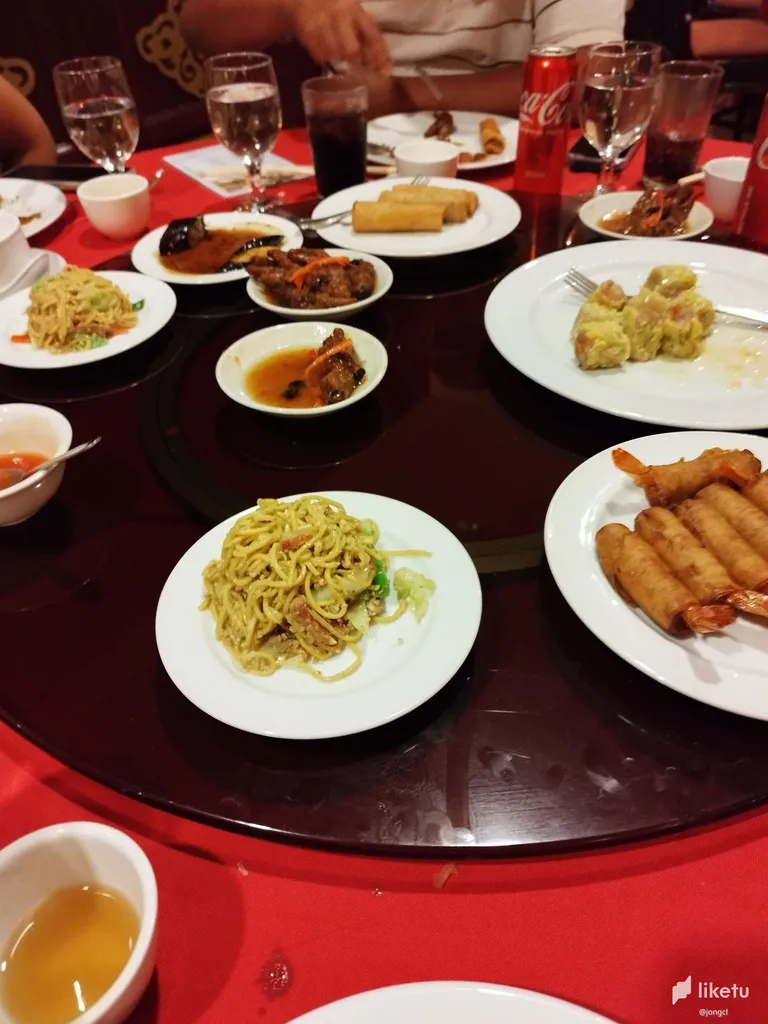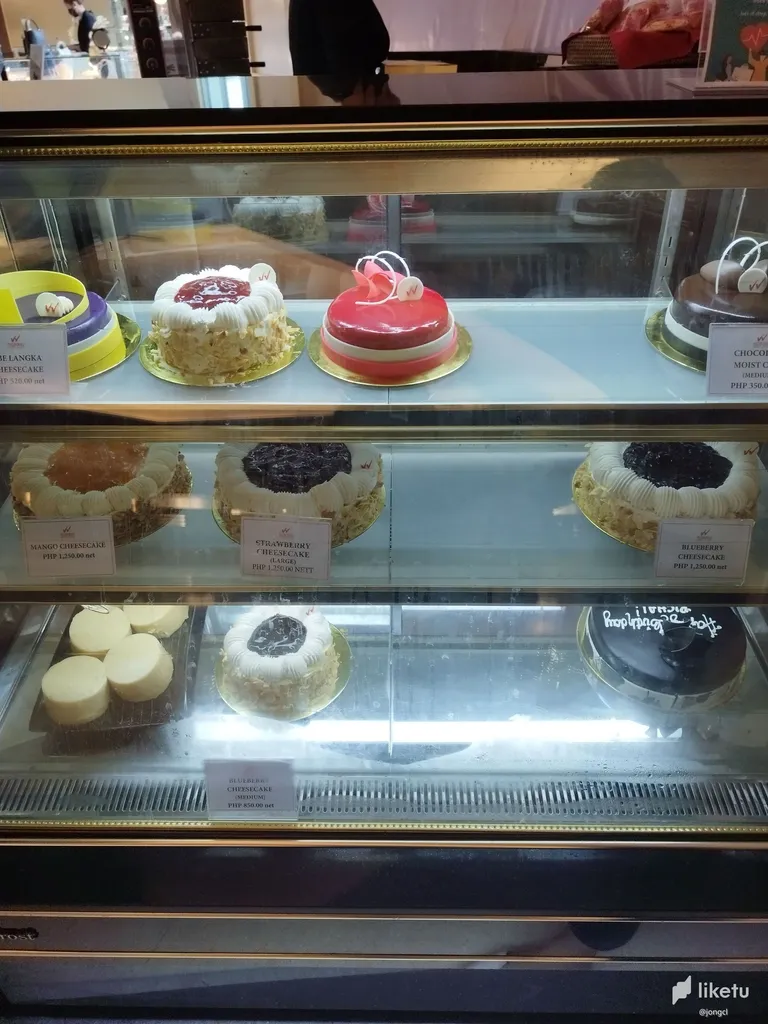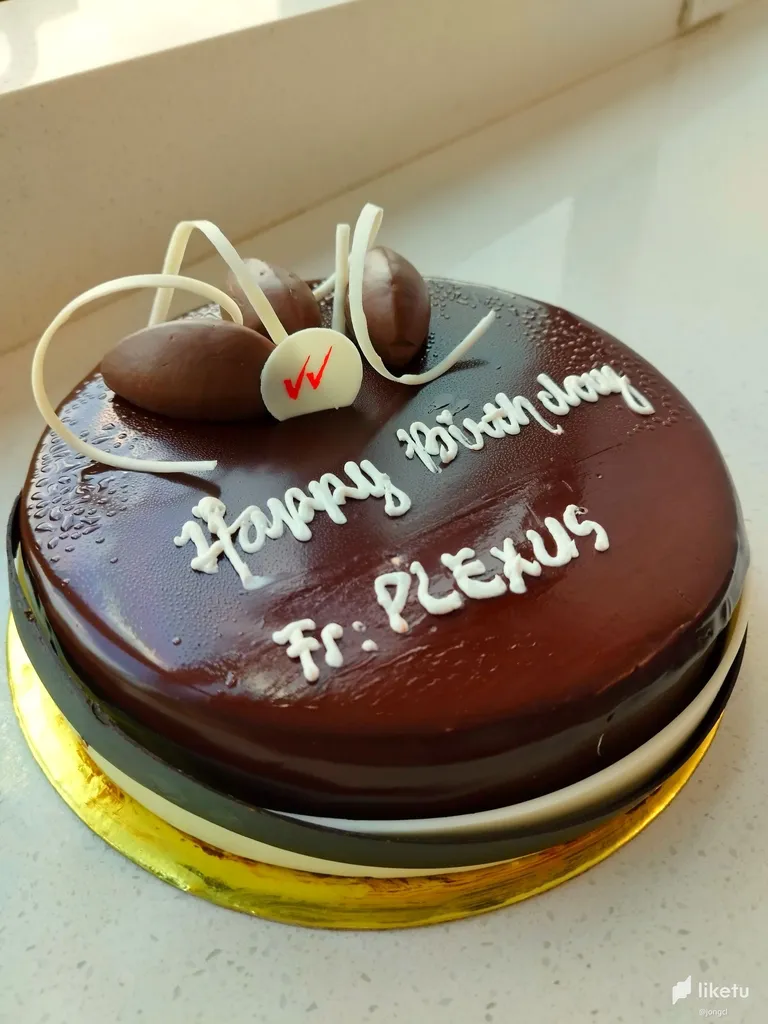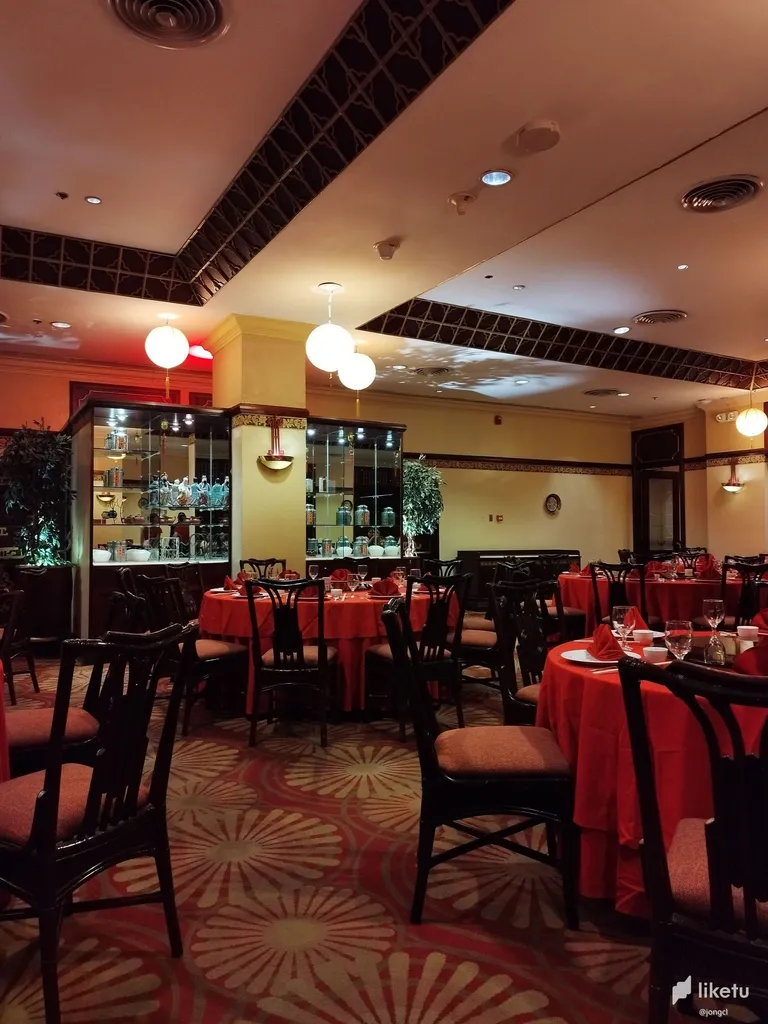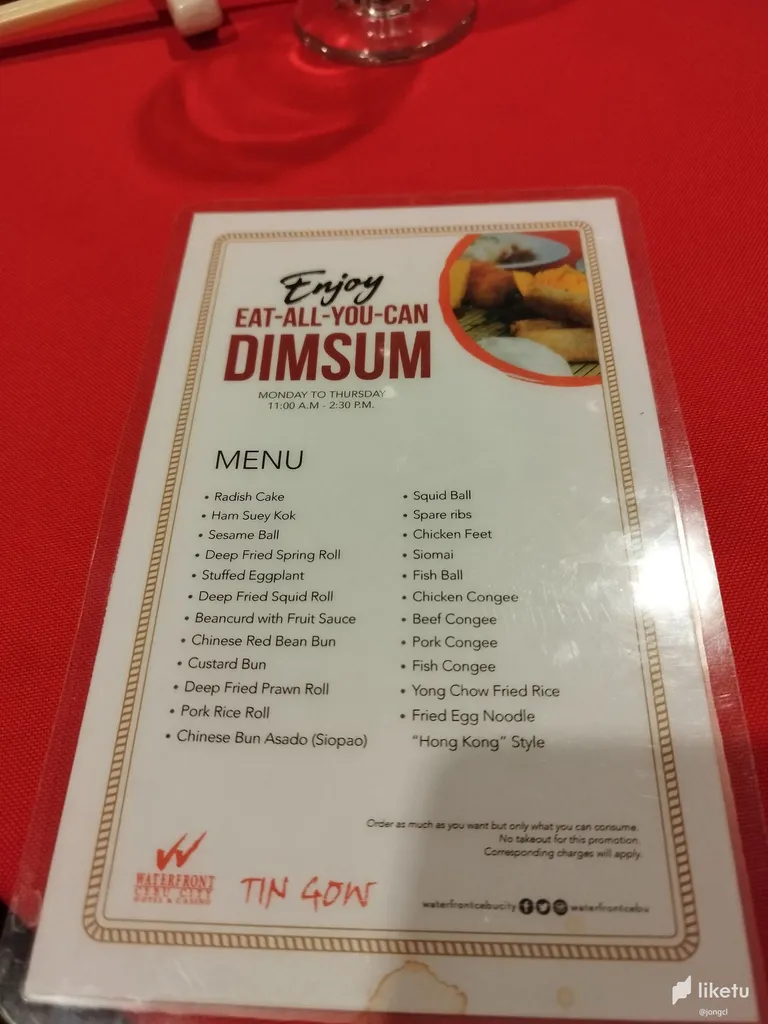 Hey, foodie-verse!! Welcome to another food blog featuring Chinese cuisine this time 'round.
The team and I at work were craving for dimsum so that explained why we all came here. We searched for unlimited/ buffet style/all-you-can-eat restaurants and one of my workmates suggested the one at Waterfront Hotel and Casino. I looked it up online and the reviews were good.
"Tin Gow" is the name of the restaurant and it opens Mondays through Thrusdays for the lunch buffet at 11:00 AM to 2:30 PM. They offer deep fried spring roll, stuffed eggplant, squid roll, fried prawn rolls, pork rice rolls, squid ball and siomai. On top of these yummy fried dishes are spare rib, chicken feet, congee (in chicken, beef, pork and fish), egg noodles, sesame ball, radish cake, and the 'famous' dimsum buns (beancurd, red bean and custard). All these you can eat for only 750 PHP (13.54 USD)! You may ask, "is it worth it?"
YES! Totally worth the money you spend! These Chinese foods I mentioned above are flavourful/tasty. I love the part that the crew bring our orders in and we do not have to go to a buffet table and get our food (like most unli-restraurants). We just sit pretty and eat and chitchat as the food keep coming in – this is the real feast, y'all! Haha.
After we had our tummies full, we went out to get dessert for snacks at the office lol. It was so sweet because our client wanted to give me a belated surprise birthday cake. Our manager got a cake from Waterfront's café area, and handed it to me. Awee our client's so sweet and thoughtful!
---
For the best experience view this post on Liketu
---
---