3 Reasons Why Hive Is The Superior Blockchain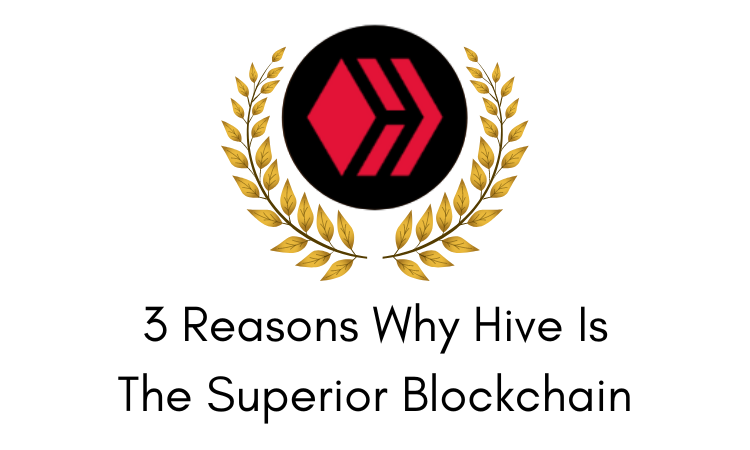 Warning: Hive fan boy content ahead!
Hey it's me Jongo!
I'm just sitting here....
Thinking about how frickin' lucky we all are to be a part of this blockchain.
I know, things may always seem grim especially when there is a big bad nasty bear market....But hopefully, this little 'rah rah' session is just what you needed to read tonight.
Hive has something that almost every other project in crypto lacks. And that is a 'perfect mix'.
O.K., story time....
Back when I joined the previous blockchain that shall remain nameless, I started following content creators with similar interests as me. One of them, I took a strong liking too because the guy just seemed to 'get it' when it came to what made this community so special. Sadly, he's since left the platform but his lesson that he taught me keeps me smiling from ear to ear...
Here's the perfect mix that Hive has...
Developers
Have you seen these guys and gals behind the code? My goodness, they have solved so many issues that face crypto and created something truly remarkable here on the base layer. Without these amazing people actually building this chain, we wouldn't have a thing to stand on.
Investors
Now I'm sure you may think, Hive isn't a top 50 token...How can I say we have investors? Ummm, take a look around. From Splinterlands to @LeoFinance to the DeFi projects and so much more. The whales on this blockchain have put a TON of their own capital right here because they believe in this place! Not only are there investors on the chain but we still have millions of dollars worth of Hive being traded each and every day...
Sure, it's not the highest traded crypto out there but still...Hive is on a lot of radars. Even if the crypto world seems to ignore it from time to time.
Entrepreneurs
And here's a group of people that I like to include content creators, curators, tribes, layer 2 tokens, etc. The community if you will, that breathes life into this chain and makes it hum.
Now here's why I love looking at these 3 groups of people on Hive....
Because if there was no developers, entrepreneurs couldn't build and investors wouldn't invest.
If there are no investors, development would stop and entrepreneur would find green pastures.
No entrepreneurs, no passion that keeps the chain attractive to development and investments.
Do you see how this truly is the perfect mix?
It doesn't matter if you write code for 10 hours a day or write comments on Leo Threads all day....You are JUST as important as the investor. And I can say that for each group within the greater Hive community. We need each other and I believe we rise and fall with each other.
This is why I'm blown away anytime I see any kind of on chain drama. I get it, we aren't perfect and being a decentralized blockchain means, we are the real human experience. We get it all, from the good, the bad and the ugly.
And I wouldn't change a thing!
Think about every other blockchain or crypto project out there....
Sure they may have awesome development, but where's the investors and community?
Lots of great communities out there, but they lack development and investments....
And as for investing, most in crypto loves green candles...Do they really care if anything has development or community? lol
I feel so honored to be a part of this place and remember, we're only a few years old. Only a few short years since the hardfork...Look at everything we have accomplished. So yeah, I'm VERY bullish about the future of this blockchain.
And I can't thank each of you enough for making Hive, the superior blockchain!
---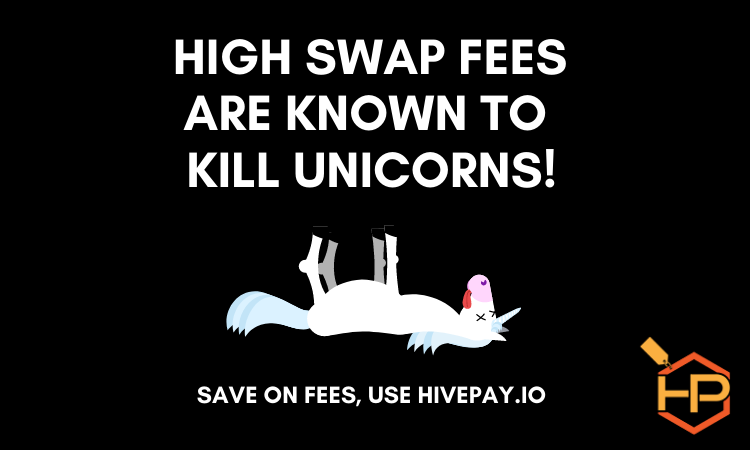 ---
---