A Funny Thing Happened When I Sent An Email...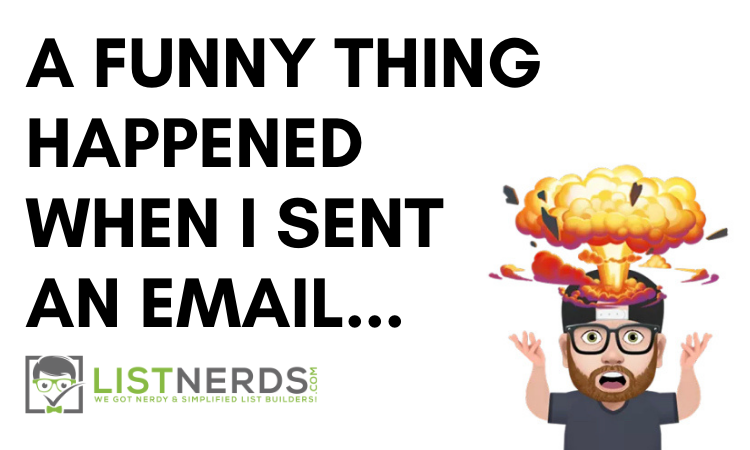 It's almost been a week now since we re-launched ListNerds!
There's been plenty of talk about how it could be a massive change in the way email is looked it going forward, and I'm excited to see where we are in a few months from now.
Lots of people still scratching their heads though, on both sides of aisle...From affiliate marketers to members of the Hive blockchain, a chunk of our potential audience still hasn't figured out exactly how this all works...
It's new. We get it. And our job going forward is to continue to push and raise awareness for this new approach to email marketing but also, introduce more people to Hive.
I've set up 18 accounts so far and delegated Hive Power to them, just enough to do some basic transactions and help them have resource credits. But as time goes on, I think I'm going to need plenty more Hive Power LOL
It's a great problem to have!
Anyways, enough about that for now, the main reason I wanted to write tonight was to highlight how the community has embraced a cool new approach to using these kind of programs courtesy of @achim03 and a little sprinkle of Jongo on the side!
So in traditional mailers, the idea was to pitch your product or service and get people to your website.
Very web 1.0....Here's my website, come buy from me!
Now I'm not sure if this will ever stop in the affiliate marketing world, but if you have spent any time within the CTP community, you'll know our method goes like this:
Build the relationship first...
Sales will come as a by-product of great relationships!
So how could we use ListNerds going forward as a way to...Build great relationships?
By PULLING people, instead of PUSHING offers on them. And then leveraging the simple fact that we can, reward people and tip them for taking action here on chain...
Here's an example: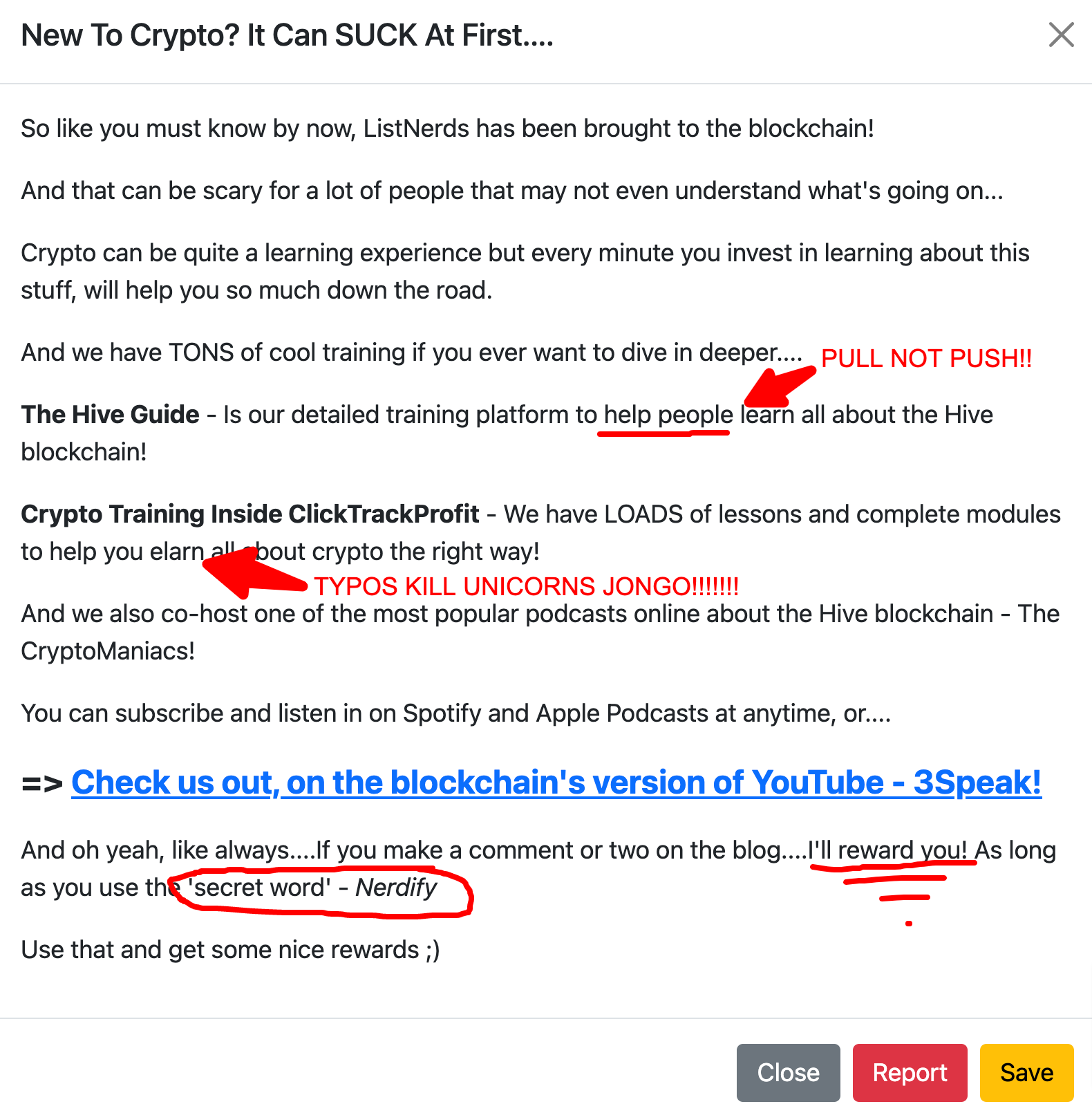 This is a recent message I sent using the ListNerds platform...
I'm going to break it down and show you how a lot of us in the CTP community think this could be a great way to build those great relationships AND bring more traffic to our Hive blog posts...
PULL don't PUSH!
As you can see, there is NOTHING to buy here. I'm not trying to sell ListNerds members the latest greatest software, what I'm trying to do is PULL people to my blog post.
The idea is that the more I get people to engage with me, and look forward to my emails, the better results I will potentially have in the long run.
Reward Them For Taking Action
As you can see, I'm 'bribing' them with a little upvote and Hive tip through @peakd I'm focusing on second layer rewards mostly and spending out of pocket to tip them some Hive tokens. If my readers will make the effort to engage with me, the least I can do is reward them!
Gamify Not 'Give Outs'
And finally, I don't just say 'click here and get rewarded', I make them earn it lol Just a fun little trick, the needed to include the 'secret word' in the comment to get the Hive tip and higher upvotes!
Cool story Jongo...What about results?
Obviously it's only been a few days but so far, this is what I've seen since I sent this email out:
I got 17 comments from different users on my blog, some even I haven't interacted with much at all in the past.
Out of the 17 that made a comment, 10 of them used the 'secret word' and were rewarded with higher votes and of course, the Hive tip!
How About A Good Ol' Fashioned 'Marketing' Stat....?
For all the statisticians out there, these are the click through rates my recent mailings have seen on ListNerds. Not saying it will stay this high, but traditionally, mailers see about a 10-20% CTR....

What Does This Mean??
One thing about affiliate marketing and online marketers in general...They are a creative bunch!
And ListNerds opens up to some interesting ideas to drive traffic to Hive based blog post and so much more.
Again, we're only a few days into the re-launch, but if this gets more people using Hive AND getting better results from using a service like ListNerds, I think it'll be a huge win!
What are some other creative ways you can think of to use this new form of traffic generation?
---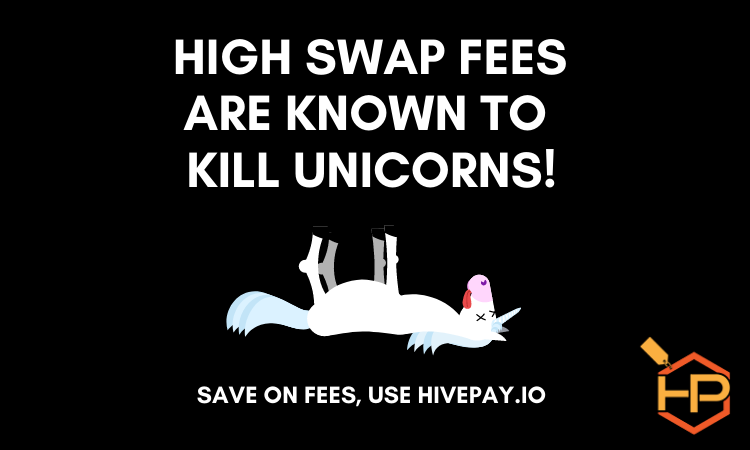 Save BIG on all your Swap.Hive / Hive needs with HivePay:
Vote for our Witness Node (clicktrackprofit) On..
Hive:
https://peakd.com/me/witnesses
https://wallet.hive.blog/~witnesses
Hive-Engine:
https://tribaldex.com/witnesses (clicktrackprofit)
Posted Using LeoFinance Beta
---
---