An Ode To The Ultimate Hive Evangelist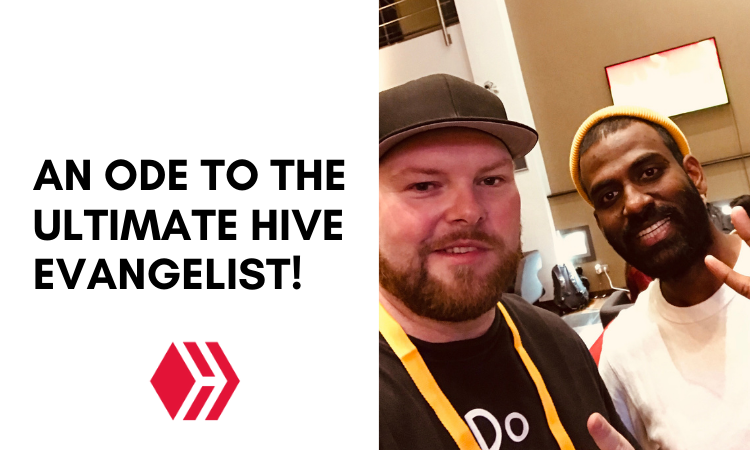 What a day for Hive huh?
I lost track of where our 'All Time Hive' actually hit, but like I was mentioning to a few people throughout the day...Anything over a dollar to me is icing on the cake.
Maybe it's because I'm so used to Hive being the 'little chain that never got the spotlight', and we sat under a dollar for almost the entire time of the chain's existence. Maybe it's that I'm still not sure what to think of it all...
Or maybe I'm still is disbelief reading @taskmaster4450 's Tweet today...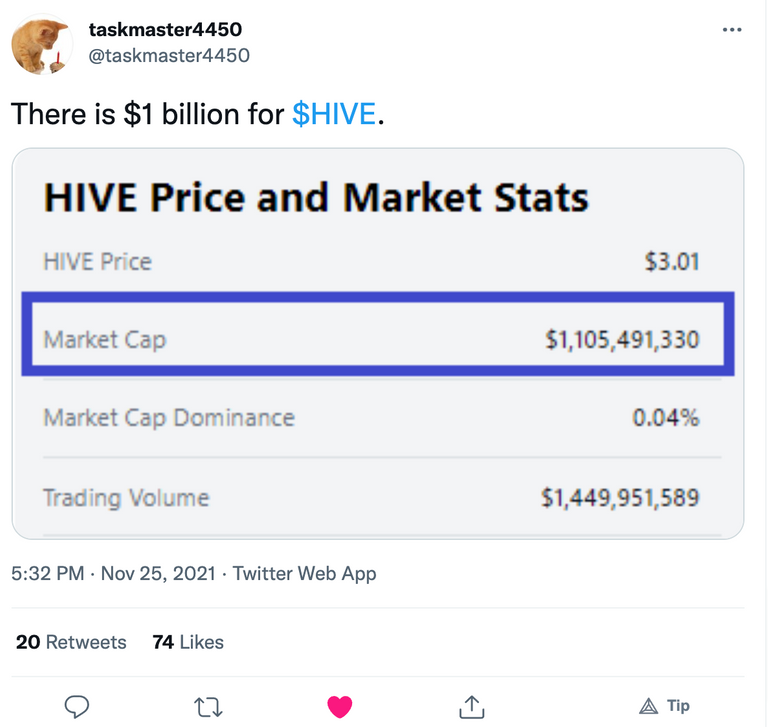 A billion dollars...lol
Madness.
So while this has come to a shock for so many of us that have been in the trenches since day one, I wanted to highlight one particular Hive community member who basically, spoke this into existence.
When people on Hive ignored the importance of being active and vocal on 'Crypto Twitter'....He was very visible. He campaigned for all of us to show up and spread the #Hive hashtag far and wide....
Of course I'm talking about @NathanMars
Let me tell you a little about one of the guys on this chain I consider to be a personal friend and one of the biggest assets this community has.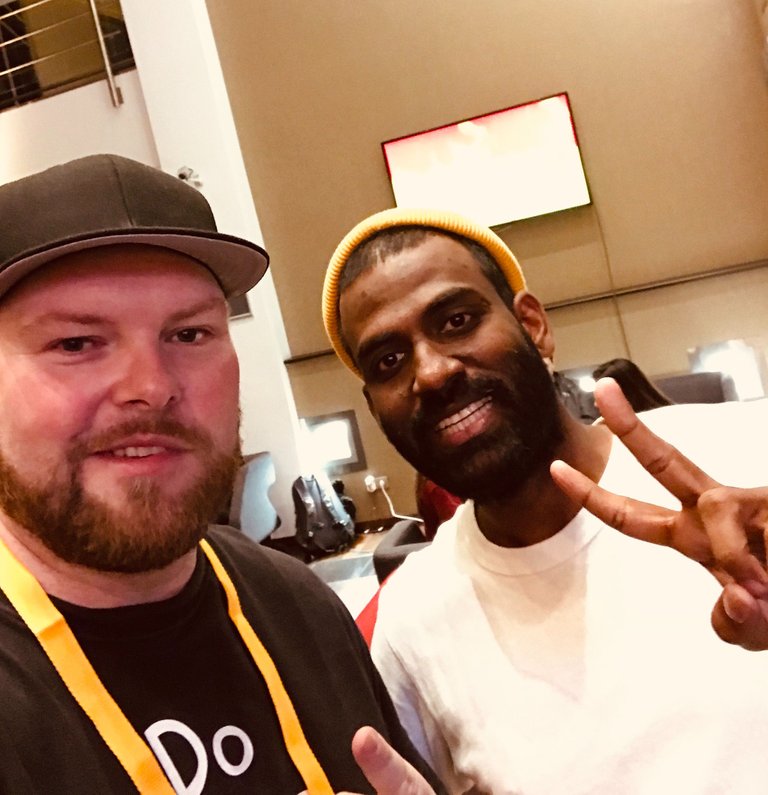 (Nathan and I at HiveFest in Poland back in 2018)
Nathan jumped on the blockchain back in 2018 and just operated differently. First of all, he came on with quite a bit of stake. And back then 100,000 powered up tokens was a decent amount just like it is these days too. Nathan seemed to upvote...Everyone!
In the days of the downvote wars and doing anything you could to get the attention of a whale, Nathan was in the trenches, talking to everyone, delegating his stake, supporting the different communities and yup, upvoting creators like yours truly.
Getting on his radar was such a blessing to my journey and we started communicating more and more. He was interested in what we were building with the CTP tribe and wanted to help us grow! When the Krakow conference took place, I got to meet up with him and share some stories about each others journey and where we want to take this crazy blockchain stuff!
At the end of the event, he basically told me...'Jon if you need anything, let me know.' I will never forget that and felt like for the first time in my journey here, someone actually believed in what we were building.
Nathan continued his mission to spread Hive to the world and while life challenges made him step away for a few months, before you knew it, he was back...Championing the blockchain and promoting it everywhere he could!
Nathan represents...Hive!
All of us have a little Nathan in us.
Because we have not given up. We have stuck with this crazy stuff and continued to show up each and every day to add value to each other's journey. So when we saw Hive hitting $3 and more today...We can sit back and thank guys like Nathan!
We can thank each and every developer, creator, builder, visionary, investor and business person on the blockchain that has believed in Hive when the rest of the crypto world was more worried about 'memecoins' than actual use case!
Today...Is for guys like Nathan!
Will this bull run we're on last forever?
Will it come crashing back down to 2020 levels?
Or are we seeing the rest of the crypto world waking up to what we've been building here for years?
Who knows lol
I know I can't predict the future...But I will welcome all new community members to Hive, just like Nathan welcomed me and supported me when I was trying to find my voice. That's important to remember as new people jump onboard after today's pump.
Show them what real community means, and what makes Hive so special!
---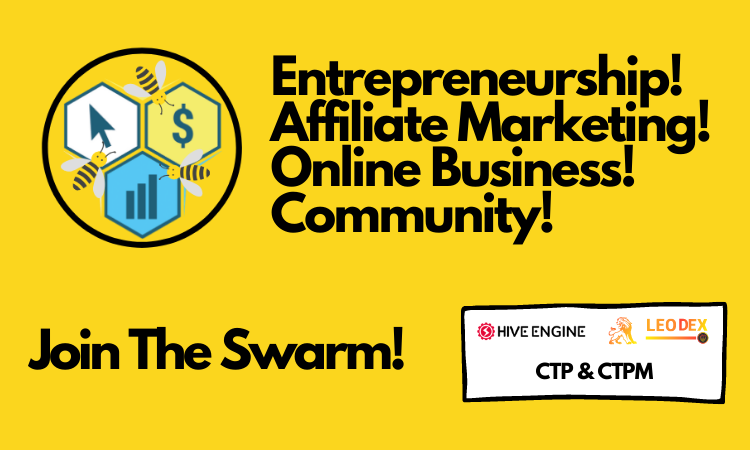 Save BIG on all your Swap.Hive / Hive needs with HivePay:
Vote for our Witness Node (clicktrackprofit) On..
Hive:
https://peakd.com/me/witnesses
https://wallet.hive.blog/~witnesses
Hive-Engine:
https://tribaldex.com/witnesses (clicktrackprofit)
---
---