Can Liketu Be Hive's Answer To Appics?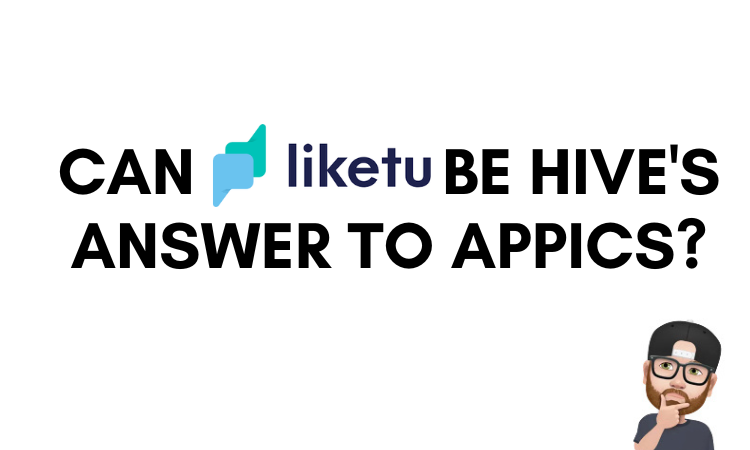 Let's go back in time....
A few years ago, everyone was VERY excited about the things that ere being built on the legacy chain. The promise of real Web3 was here and so many entrepreneurs seemed to flock to the blockchain to build...New versions of popular social media platforms.
One of those applications was Appics.

This application seemed to have it all! From the team running it, to the entire concept of an 'Instagram-like' application, built on the blockchain...We were all very excited about it!
The chain split and became Hive but Appics didn't really follow...Or did they? I really have no idea, I just know it was a brilliant idea that never seemed to be realized on the current blockchain.
Now here's the problem with our beloved Hive!
The long form purists are still very much a vocal majority on chain. Bite sized pieces of content was always looked down upon especially when it came to the rewards pool. People got very upset when a picture of a cat ended up for a hundred bucks in rewards.
More on that in a bit, but something caught my eye a few months ago and I decided to poke around in the app...
Liketu!

I stumbled across this app a few months ago when it first came to Hive and forgot about it....
Mostly because, life...But I was never a big Instagram user. Mainly because I suck at taking picture LOL However recently I thought it would be cool to document the life of my new puppy and figured it would be a great idea to use @liketu with a unique account for the journey...
(Give her a follow @shebatherottie)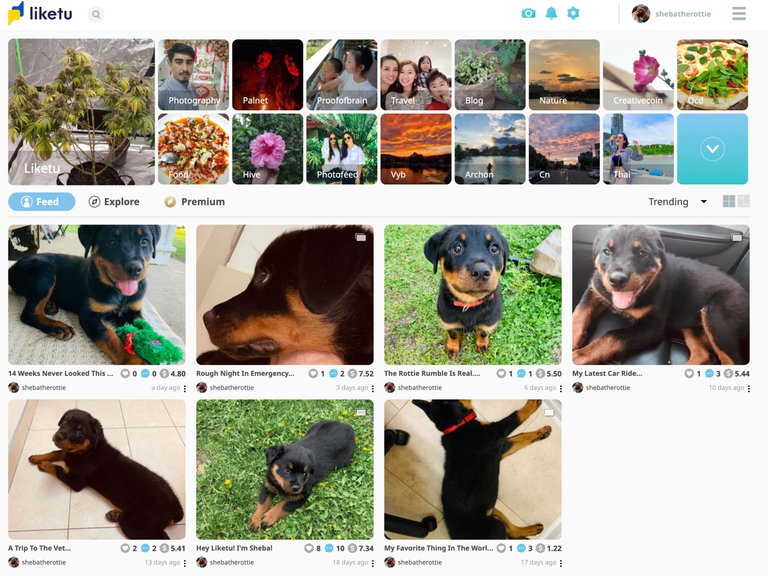 Currently, as far as I know, there is no mobile application for Liketu. So you must use their web-based front end. And I do enjoy the experience. The site is laid out nicely and as you can see, very easy to navigate and find your way around!
It's really not complicated at all, simply drag and drop the pictures you want uploaded, add some text and tags...Presto! Liketu content!
Which brings me to....
Will Hive support short form content that is created using an app like Liketu?
Or does it need a second layer token to really get accepted from the 'long form content' side of Hive?
I'm concerned that here is an application that is fantastic, very easy to use and has a MASSIVE market potential...Yet I rarely see it even mentioned on Hive?
Things like this and #ProjectBlank could be massive wins for this blockchain!
I know, I know...We MUST write War & Peace for it to be considered 'of value' on chain, however the majority of people that use any website, application or social media create...Micro content!
A Tweet, a pic on Instagram, a TikTok video...
This is where the masses are and something like Liketu could cater perfectly to that audience!
I'd LOVE to see a mobile app and I'm not sure if that's on the agenda for the dev team but, the potential man....
I'm so excited to see what Liketu becomes!
Have you tried it yet?
What's your experience so far with the application?
I'd love to hear your thoughts on Liketu but also how we can take apps like this, and share them to the world...
---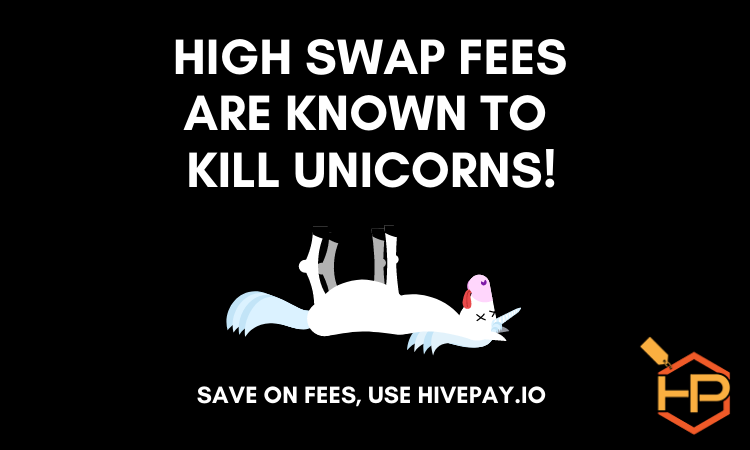 Save BIG on all your Swap.Hive / Hive needs with HivePay:
Vote for our Witness Node (clicktrackprofit) On..
Hive:
https://peakd.com/me/witnesses
https://wallet.hive.blog/~witnesses
Gift and tip CTP tokens to awesome content creators using the brand new @CTPtips Bot!
Stake CTP and use the prompt !CTP to gift tokens to your favorite creators!
---
---