Creating On Hive? Treat It Like A Business!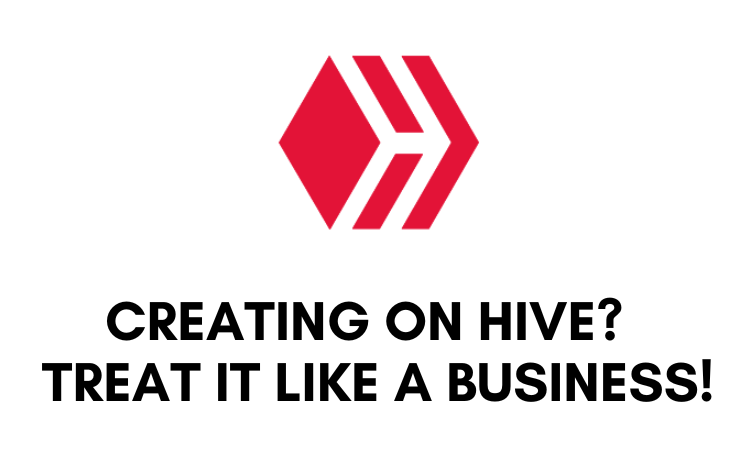 If you didn't get a chance to check out the latest CryptoManiacs podcast, make sure you do. As I got inspired by the talk we had yesterday for this post.
Regardless of all the bells and whistles this blockchain has going on for it, there is still a huge opportunity for content creators on Hive. Yes, I understand, we are much more than a blogging platform. However this does cater to a huge segment of the population, especially those that have this crazy dream (like I do) to make a living off their content!
Hearing both @shadowspub and @taskmaster4450 discuss the merits of creating on the chain, Task left me with something to contemplate over the past 24 hours...
And I'm paraphrasing but he said:
"We all need to treat our time on Hive like a business!"
Powerful if you really dig deep into this statement...Which of course, I plan to do right now ;)
If you have read my blog in the past, you'll know I've compared being an entrepreneur like a blue chip stock in the market. Blue chips are the big bets, even at times the safe bet. Because they have a track record of performance. They pay 'dividends' at times to stock holders and are always the assets that are top of mind when people discuss the markets.
Compare this to being an entrepreneur:
We want people to 'bet' on us. By that, it's either engaging with us, read our content or watching it. Subscribing to our videos, etc. The safe bet comes from the next point too...

We want to give our followers and subscribers a history or track record of actually...Delivering value! People will feel 'safe' when they see that your podcast has reached episode 100. They are more likely to do business with you when they see your portfolio of value from producing content on chain of time.

As for dividends, it's all about value! Whether you are writing or producing content that helps others. Providing a product or service that helps someone, the dividend you 'pay' is the value you are giving your followers and customers.

And finally, being top of mind is a no brainer. I've spoken about this countless times on my blog but it's this simple...If you show up once a month, and rarely engage with others, no one will remember you never mind do business with you. The more you show up and consistently show up, the more you become top of mind.
So getting back to the convo we had on the podcast yesterday, I woke up today feeling a sense of 'professionalism' lol Now I'm not saying I go through a week and just twiddle my thumbs and 'say' I'm working. However today I tried to put a little bit more structure to my day.
I wanted to work on a blog post, do a few marketing mails for my tribe / company, engage with the community and then finally bang out this blog post. I literally, broke my day down into quarters, a few hours each. Each task, I worked on it until it was complete and now I'm sitting back, enjoying a hot coffee and getting ready to call it a day!
I treated my day, and my time on Hive like a business!
"But Jongo....How the heck does that work for me? I'm just trying to find my voice on Hive and haven't started blogging or creating yet?"
Commenting!
And TREAT it like a business. You have to remember, commenting is a HUGE reward for not only the creator but also you and your journey. And we you break it down like this, your day becomes that much more powerful.
What do I mean?
Let's say you take Task up on his 500 comment challenge, or you decide that the CTP Grind challenge is something you want to dive into. Put some structure to your day. Allocate a certain amount of time, and focus on those tasks until it's complete.
A simple 'structure' might look like this:
I want to make 500 comments in a month on Hive.

That is roughly 16-17 comments a day.

I know that 16-17 comments means I need to spend about 30 minutes diving into people's content and then offering some valuable feedback, input or comments.

Maybe you aren't as fast at reading and devouring content as others, so you allocate an hour to the content.

You have 1440 minutes in the day, you now know to put some structure to this stuff, you need to spend 60 of those minutes on your....Business!
And here's the pay off....
Imagine if...Just for the sake of being a dreamer, each one of those 40-some odd cents Hive tokens you are earning right now, turns into 4 bucks a token! Seems crazy, but we've seen it happen on the legacy chain. And you are earning 5-10 Hive a day...Just from commenting....
Do the math!
20 to 40 bucks potentially a day, just from...Commenting.
Add in some of your own blog posts and content and presto....
You've got yourself a business!
Pretty cool huh? Now we all just need to treat it as such....
---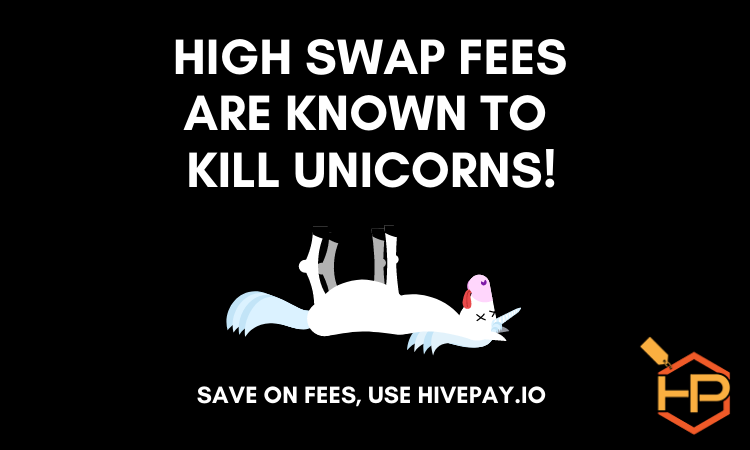 Save BIG on all your Swap.Hive / Hive needs with HivePay:
Vote for our Witness Node (clicktrackprofit) On..
Hive:
https://peakd.com/me/witnesses
https://wallet.hive.blog/~witnesses
Gift and tip CTP tokens to awesome content creators using the brand new @CTPtips Bot!
Stake CTP and use the prompt !CTP to gift tokens to your favorite creators!
---
---