First Impressions Of The New Season Rewards
A few weeks ago, @splinterlands made some major changes in the way rewards we paid out to players. And earlier today, the first season under these new rewards came to an end...
When the changes were first introduced...I hated them lol
I am what would be considered a casual Splinterlands player. I do enjoy the game, but have never really been able to compete with the champions simply because...I don't play it enough. So when the rewards changed, it seemed to take away the ability for casual players to get rewarded.
Regardless of how I felt, I decided to give it a try and see how the first season played out.
I ended up playing Splinterlands more in the past 2 weeks than I have ever. The new focus points are a big win and once you get into it, you can't stop playing...

They dangle the carrot stick in front of you, because just one more match...Means another season chest or daily reward chest.
Must.
Keep.
Playing!
It really did hook me into playing more and was pretty happy with the target I reached by the end of the season: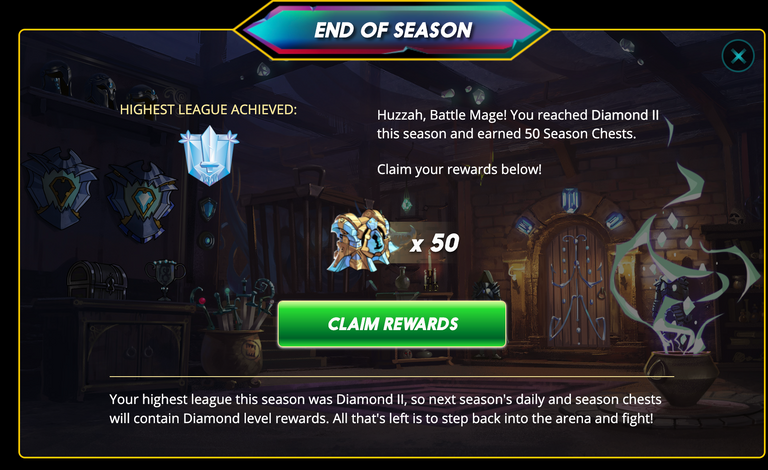 I got to Diamond this season which is right around where I usually get...While playing casually lol
As for the day to day rewards, I didn't get as many chests as I usually did, mainly because I used to buy the Quest Potions every single day. But the rewards from doing that, never really paid for themselves, and I did notice while I had less chests to open every day, I did seem to get some decent rewards throughout the new season.
But then came...This morning's 50 chests that I got to open!
And wow....

(Image from Splintershare)
Almost 50 bucks worth of cards and DEC including a slick little gold foil legendary card by the way of Harklaw!
I REALLY hope they didn't just give everyone amazing rewards to get us hooked, because I've seen a few people in our guild (the Index Guild) get some gold foil legendary rewards too. I do hope these are the rewards we can hope for if we put in the effort every season.
Regardless, after a full season in the new rewards...I'm a fan!
The addiction of trying to reach the next unlocked chest is awesome and it does hook you into wanting to play more. And even if the casual gamer maybe feel they are in over the head, this is a great step for the game to get more activity and excitement within the community!
What about you?
How were your rewards in this first 'new' season?
Or how do you feel about all the changes that Splinterlands has taken on over the past few weeks?
---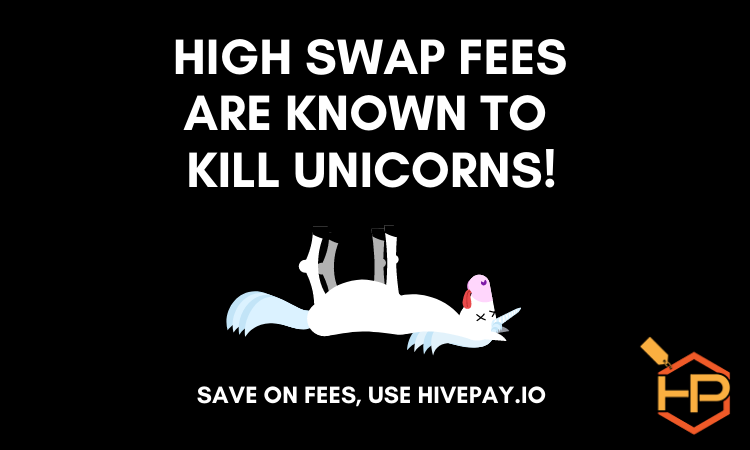 Save BIG on all your Swap.Hive / Hive needs with HivePay:
Vote for our Witness Node (clicktrackprofit) On..
Hive:
https://peakd.com/me/witnesses
https://wallet.hive.blog/~witnesses
Gift and tip CTP tokens to awesome content creators using the brand new CTP Tips Bot!
Stake CTP and use the prompt !CTP to gift tokens to your favorite creators!
---
---