Investing In My Modern Earth Deck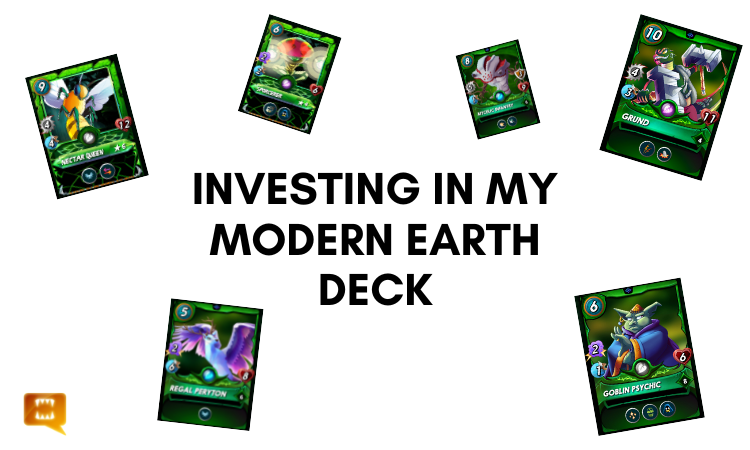 As my journey continues with becoming a 'player' in the #Splinterlands arena, I did something today...That I haven't done...Pretty much ever!
In the past, like I mentioned last week...
I just bought cards because they were....Gold foil legendaries!
My thought process was, there are only a few copies of these and I want to own one. Never for a second, considering the actual use case for the cards, my deck building in the past was...Suspect at best.
Wanna see what I mean?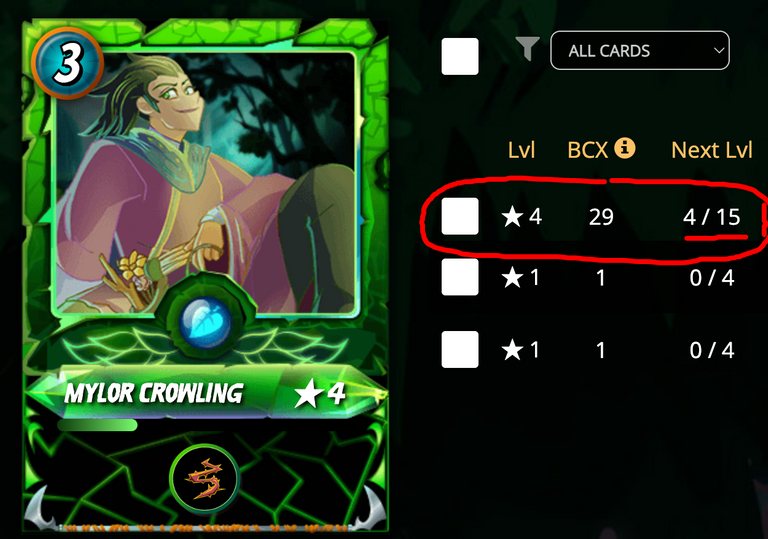 When I got started buying these cards, I didn't even know what a Summoner was, never mind how I needed to level cards up. So here's Mylor, at Level 4 and about 11 copies away from Level 5. Just brilliance on my part...
So recently because of the daily focus quests, I've been building a few cards to go along with the quests I'm on and today was Earth!
Last week I got my Obsidian leveled up to 6, but today I decided it was time to work on some cards I knew I would need for my quests in Earth going forward. Here's what I built today...
Nectar Queen - From Level 2 to Level 6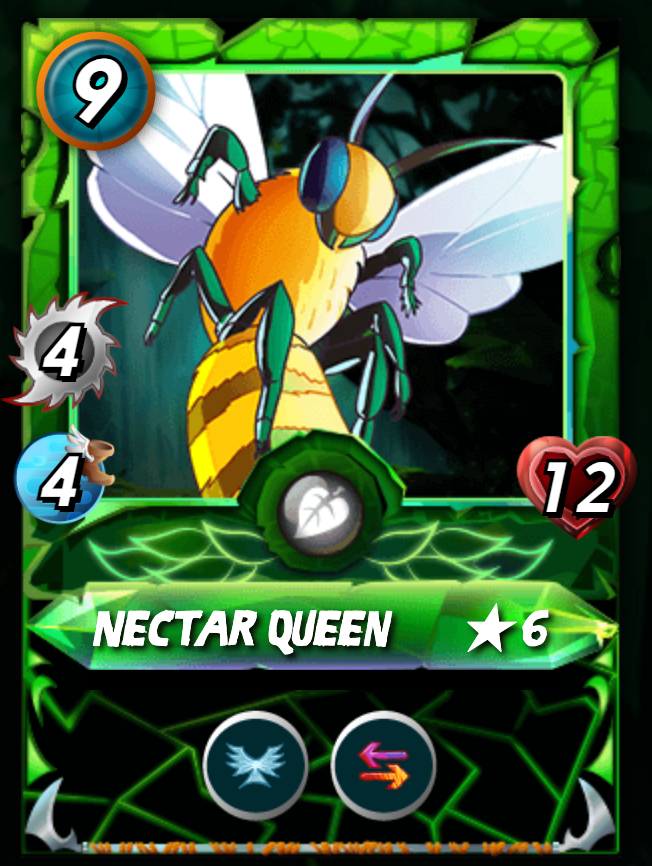 This was my largest investment today as it was a big jump from 2 to 6.
However I feel this was worth it for a few reasons. One, I love the 'Retaliate' ability but mostly because, this card has a much better speed and Flying, which will help me today on any 'Earthquake' rule sets I encounter.
Sporcerer - From Level 3 to Level 4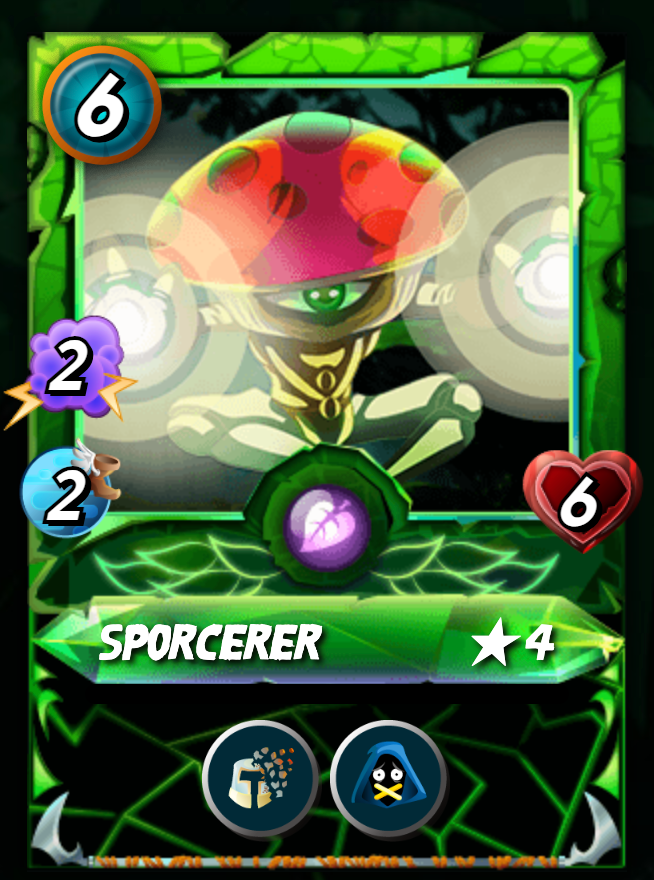 Obviously in modern, we are going to be playing with Obsidian a lot. And that means you will face Obsidian a lot. So to get Sporcerer to Level 4 is a no brainer. Helping me reduce magic attacks will go a long way in Earth focuses.
Regal Peryton - From Level 5 to Level 6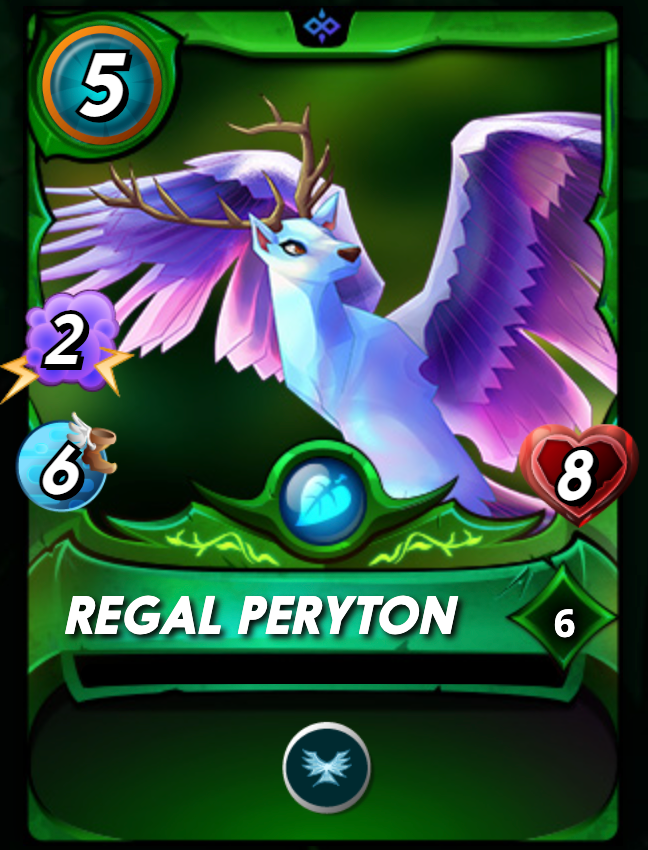 Not a huge jump for Regal but that extra Health should help out!
Plus, if you see a pattern yet, I've been focusing a lot on the magic monsters to go along with Obsidian.
Goblin Psychic - From Level 7 to 8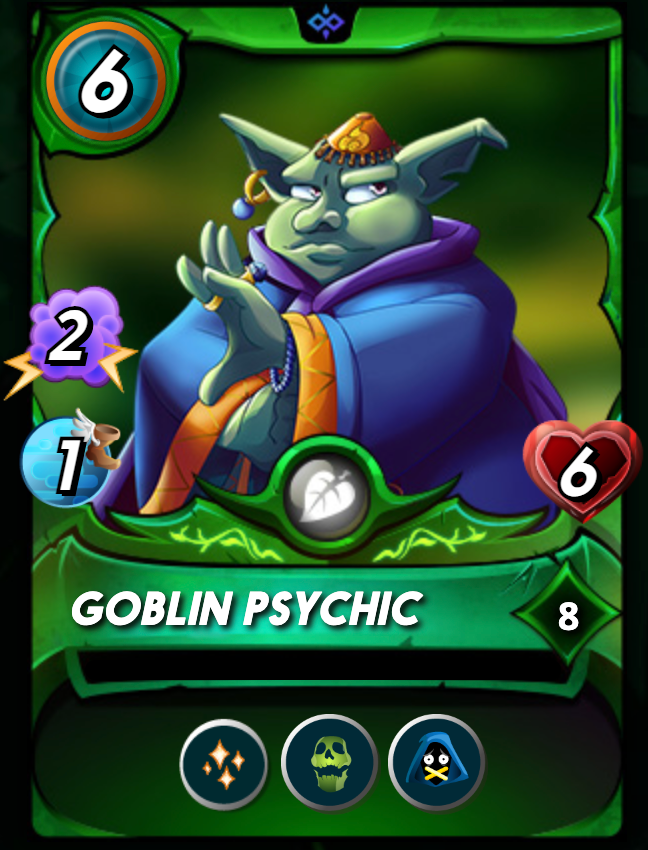 Another small move up but adding a Health point for Goblin is a win.
And this is sneakily one of my favorite cards in Earth. I love the triple Abilities of Tank Heal, Affliction and Silence!
Grund - From Level 3 to Level 4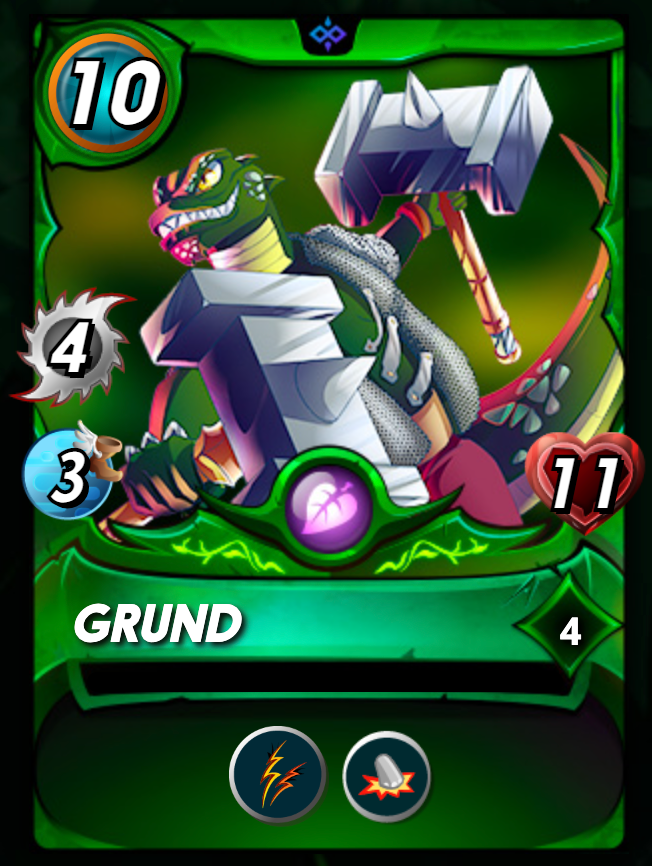 This blew my mind for a few reasons...
One, I love this card. What a beast! Double strike AND Trample?
Look at this match I played where this Ability just CRUSHED my opponent!
=> Replay of Grund w/ Trample!
And here's the big reason....
A few months ago, one BCX of Grund was like...10 bucks! I got 10 copies of him tonight for around....10 bucks LOL
Mycelic Infantry - From Level 5 to Level 6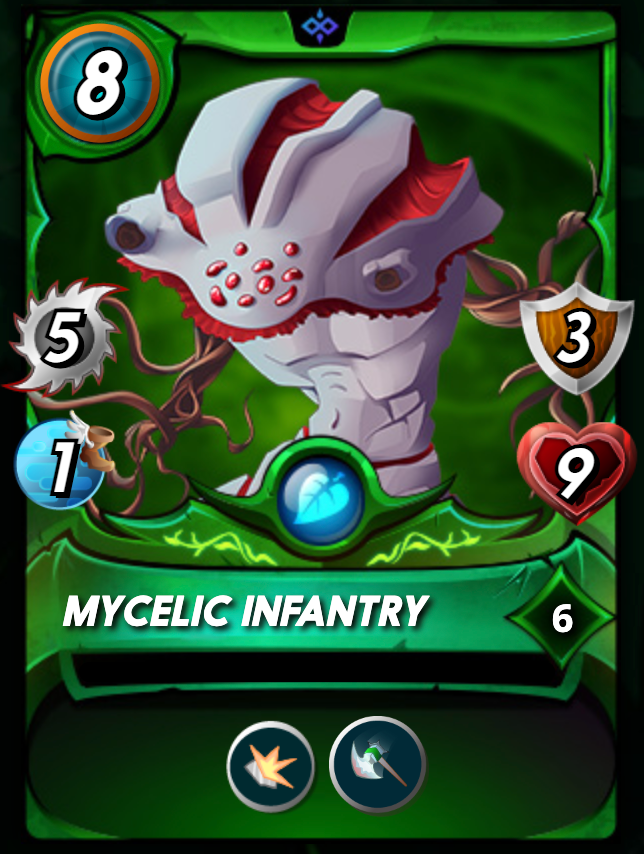 I have to be honest...I never really play with this card.
Not sure why, but when I saw I could get 5 damage for a few extra bucks...I thought why not!
Plus, this guy can help me in Slow rule sets as well.
All in all, this is my new approach to stacking @splinterlands assets.
Every week, I'll build my modern deck according to the focus I have, which helps me get a better feel for which cards will help my journey!
Hope you guys got value from this post!
---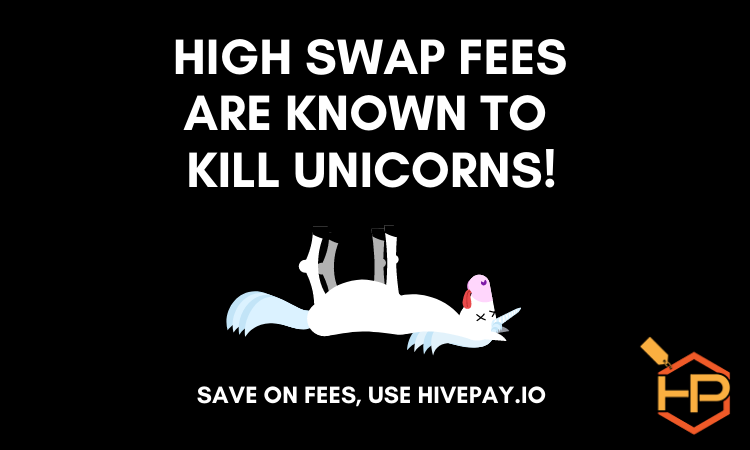 Save BIG on all your Swap.Hive / Hive needs with HivePay:
Vote for our Witness Node (clicktrackprofit) On..
Hive:
https://peakd.com/me/witnesses
https://wallet.hive.blog/~witnesses
Gift and tip CTP tokens to awesome content creators using the brand new @CTPtips Bot!
Stake CTP and use the prompt !CTP to gift tokens to your favorite creators!
---
---