It's What You Do With It, That Matters...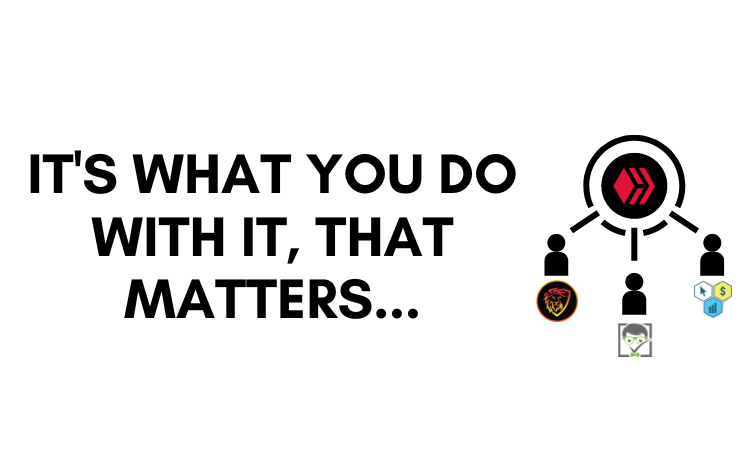 Yesterday we had a fantastic talk on the CryptoManiacs podcast with the SPK network guys.
And there was a sound bit that I picked up on that Dan mentioned and I couldn't stop thinking about it....
"Everything starts off centralized, it's what you do with it after that matters!"
I'm paraphrasing but essentially what he said, at the beginning of every project online, it starts as 'an idea'. And that idea is owned by a select individual or group of people. In other words, everything 'begins' as a centralized idea or project.
But after that...How it grows, how it develops, determines how 'decentralized' it can become.
I put this right into the recent changes we have made with ListNerds.
It's no secret that this is our project or our big 'bet' when it comes to bridging the gap between online marketing and the blockchain. And we created the accounts that are issuing the tokens. In other words, it's centralized.
Now we could what many entrepreneurs do when they start building things on a blockchain.
Give a big chunk of our tokens to early investors, pocket a bunch ourselves and then try pump the markets...
The entire crypto world seems to follow this model. However we wanted to do everything we could to 'spread it out' for the ListNerds and CTP community! How do we do that??
50% of all earned ListNerds tokens that we get are sent to the pool for distribution! Yup, we actually USE the product ourselves but thought instead of pocketing all the potential profits we might get, let's redistribute them to the rewards pool each day. So anytime @blainjones @elianaicgomes or my own account earns a single LISTNERDS token from the platform....50% of it is placed into the rewards pool!

We've changed the way upvotes and downvotes work, to help spread the rewards out even more. We will do an in-depth post about the changes tomorrow on @ctptalk but essentially, we want to reward those that have the most stake in LISTNERDS and encourage more engagement through voting! If you want a sneak peak on exactly how it all works, check out @mba2020 's live stream where he broke the news earlier here!

The new @ctptips tipping bot is a little over 1 week old and we've already bumped up the maximum amount of tips you can send out. We started at 10 and it's now 20 tips that you can send out and help distribute the CTP token to amazing content creators on the blockchain!
This is my observation from starting to build on the blockchain...Decentralization means, the community is in control. And traditional online business models aren't fans of that because it means...You actually, lose control as an owner.
The goal for anyone here on Hive, I truly believe this, is to see everyone win. No matter what the tribe is, or interests are...We all want to win. And the more decentralized we get, the better. The token distribution is spread out on Hive, and yeah there are whales but we still have a very healthy middle class here on chain.
Now it's the tribes' turn! And as owners of these tokens and projects, it's important for us to make sure we don't hold the majority of the influence behind the token unless...We buy it or earn it like every one else!
I am always buying CTP and INDEX off the market. Not to bump the price up at all, let's be honest...My tiny orders aren't going to make a huge difference. But I'm buying the tokens because, I believe in my own damn stuff lol. And heck, if I believe in a project I should be practicing what I preach and buying in!
Our tokens have always been, long term projects. And I know in crypto, that's not always very sexy! They want things done now, quick and fast...And in that order lol And our game plan has been since day one, stay the course! Our passion for Hive and it's community is at an all time high and we will continue to do our best to help everyone win!
I am looking forward to the feedback we get from the changes at ListNerds because we feel this will help distribute the tokens even more and help everyone enjoy the effort they put out on ListNerds that much more.
Buckle up :)
---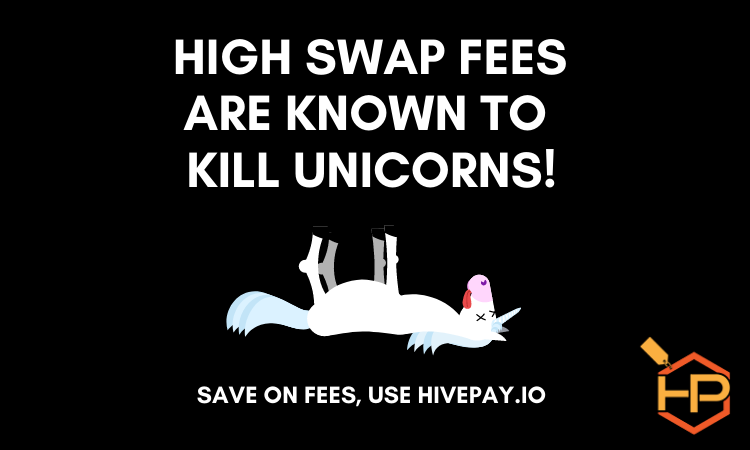 Save BIG on all your Swap.Hive / Hive needs with HivePay:
Vote for our Witness Node (clicktrackprofit) On..
Hive:
https://peakd.com/me/witnesses
https://wallet.hive.blog/~witnesses
Gift and tip CTP tokens to awesome content creators using the brand new @CTPtips Bot!
Stake CTP and use the prompt !CTP to gift tokens to your favorite creators!
Posted Using LeoFinance Beta
---
---