Jongo's Top 10 Books For Entrepreneurs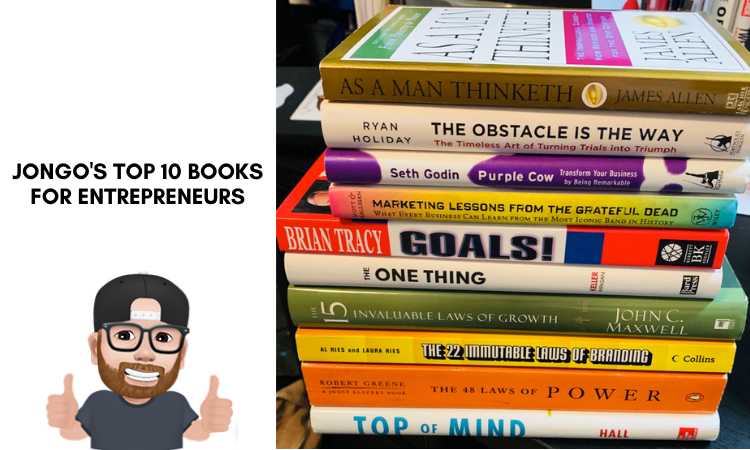 I have an addiction...
It's books!
I know, in 2022, we can easily download the digital version of them and read them on our Kindle's or iPads. However for me, there is just nothing like the look and feel to the printed version.
One of my dreams in life is to have a massive personal library so I can pass these treasures down to my kids after I'm gone...But there are always some books that stick out among my collection.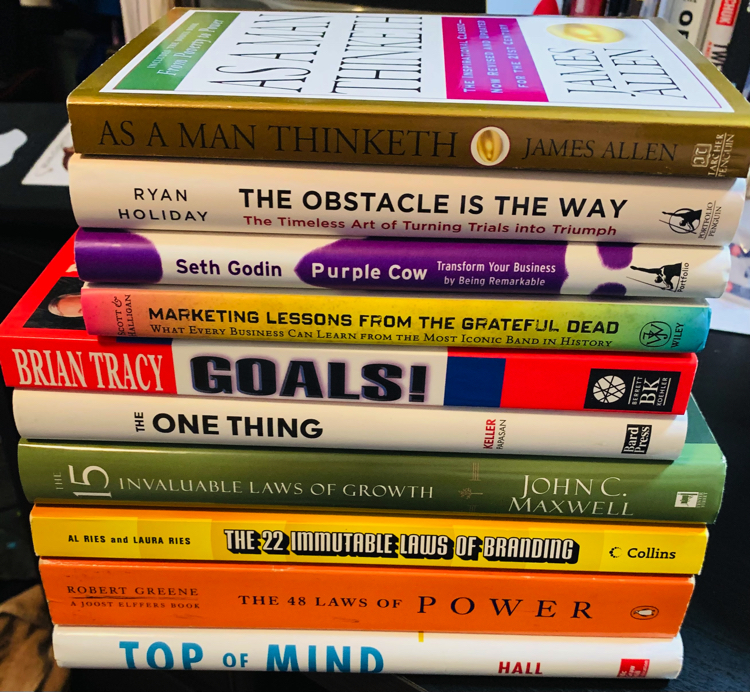 Here's my Top 10 books for entrepreneurs and anyone looking to build themselves a nice little business. They have helped me beyond words...
As A Man Thinketh by James Allen
This book was written over 100 years ago and it's my positive thinking favorite. A lot of people will recommend Napoleon Hill's Think & Grow Rich, and while I did enjoy it, James Allen's classic is my all time favorite in this genre. And best of all, it's a short read...There were a few years when I used to read this book each January and I think I'm do for a re-read pretty soon!
The Obstacle Is The Way by Ryan Holiday
This is a newer book from a younger author but don't let that fool you, this book has so many amazing nuggets it's hard to but into words. You know why this book really hits home for me? Because the big lesson and take away is that we should embrace challenges, defeats and hard roads while building anything online. The struggle IS the way to success and anything that comes easy isn't all it's cracked up to be. A fantastic book for any niche!
Purple Cow by Seth Godin
More on this book in a bit...
But if you ever wanted to learn how to stick out from the crowd and create a remarkable brand and business, this is a must read. Seth's main take away is that the 'same old same old' just doesn't cut it and we need to rise above the crowd by being...Remarkable!
Marketing Lessons From The Grateful Dead by David Meerman Scott & Brian Halligan
One of the most impactful books I've ever read. I reference it so much in my webinars and online training. And I'm not even a fan of the band lol. But These guys were LIGHT YEARS ahead when it came to building brand loyalty. The examples that the authors share just show you how to creatively and effectively build undying loyalty with your customers and build income streams from multiple sources.
Goals by Brian Tracy
Here's a huge hint into how much this book impacted my business life...Every Saturday night, I write #MyHiveGoals using a lot of the lessons I learned when reading Brian Tracy's classic. This book is not only a powerful way to look at building your goals, it's arguably one of the most effective time management books written as well. Just a brilliant piece, I loved every single page!
The One Thing by Gary Keller
This book was written a few years ago and after I read it, it changed everything I believed about getting results with anything we do in life. This book challenges the old urban legend that you need '21 days' to create a habit and breaks down WHY this approach fails and how to master your 'one thing' for big results!
The 15 Invaluable Laws of Growth by John C. Maxwell
My favorite author of all time and even though I'm picking this book for the list, there's about 3-5 other Maxwell books that I could recommend. Growth is so important for business, professional and personal life. If we aren't growing, we're literally dying. And John's approach and 'laws' are so powerful. Each chapter and law had me writing down countless notes and quotes to revisit later. A must read!
The 22 Immutable Laws of Branding by Al & Laura Ries
I flip flop between this book and Jeffrey Gitomer's Sales Bible as the 2 books that 'started' my book addiction. I read them both back in the early 2000's and it got me hooked on not only reading books geared for entrepreneurs, but also the importance of branding (and sales). This book is powerful and so easy to read. And even if some of the example they share might be a bit dated, you'll love how the prove their points for these 'immutable laws'.
The 48 Laws of Power by Robert Greene
Never outshine the master!!!!! An absolute classic and one of the longest books I've ever read lol But every page and chapter was worth it. This is Robert Greene's magnum opus and one of the most recommended books of all time. It's part personal development, part history lesson and part...Awesome! lol Seriously though, it's become somewhat of a cult classic over the years and if you have dug into it, you'll know why!
Top Of Mind by John Hall
This is a book that you might not find recommended on many people's 'top lists' but this book is so important, especially if you are creating content and even...Making comments on other's blog posts and social media. Out of sight, out of mind!!! This book teaches readers how important it is to stay in front of our customers, networks and potential business relationships each and every day. If not, we simply get lost in the noise! An absolute must read...Especially if you are on the Hive blockchain!!!
But I guess it comes down to another question now....
10 books. So many great recommendations.
But if you had to pick ONE book, and recommend it as the 'must read of must reads', which would it be?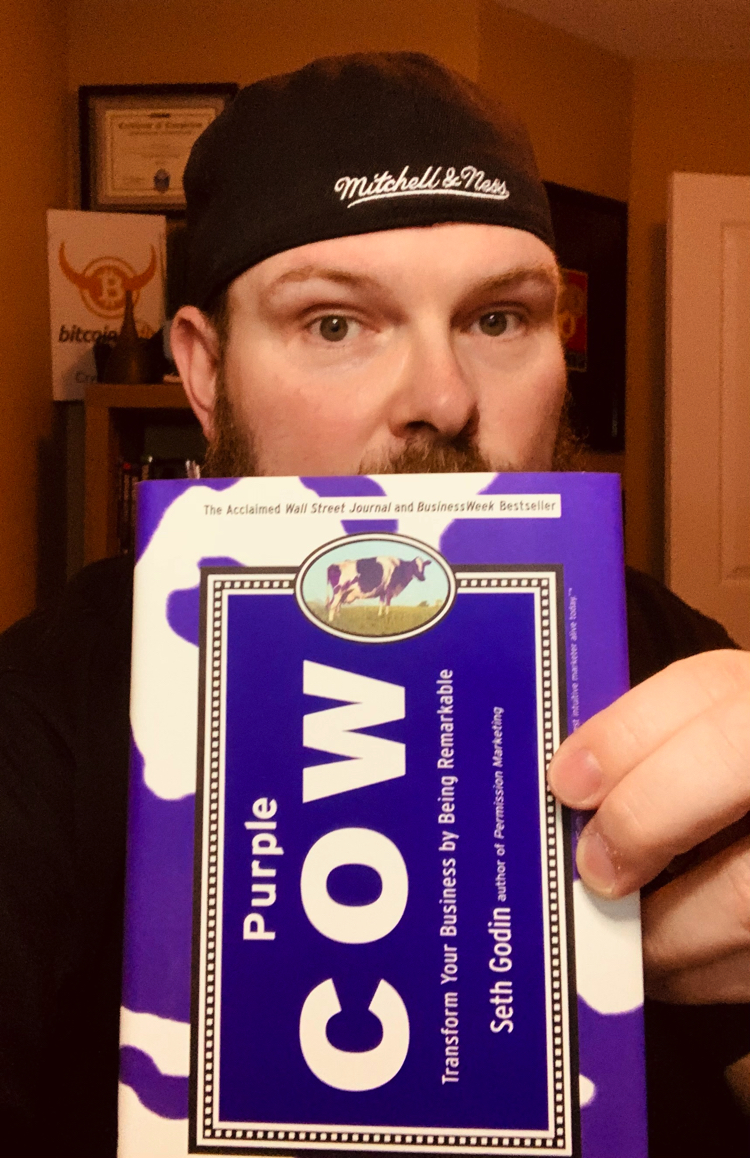 Purple Cow is just....
Remarkable!
The lesson in it will help you approach any business building endeavor you take on with a clear mission...You HAVE to stick out from the crowd. It's not up for debate. In a world filled with plenty of brown and white cows, we must always do everything we can to be that purple cow and stick out!!
What 'must read' books do you recommend for entrepreneurs?
Have you read any of the ones I mentioned above and what were your big take aways from it?
---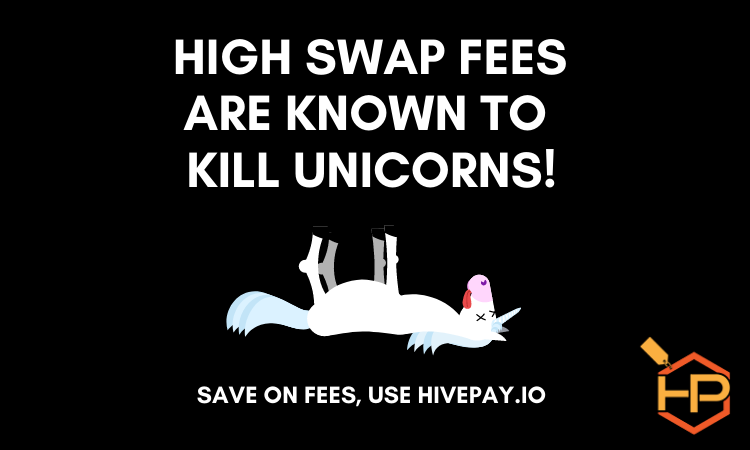 Save BIG on all your Swap.Hive / Hive needs with HivePay:
Vote for our Witness Node (clicktrackprofit) On..
Hive:
https://peakd.com/me/witnesses
https://wallet.hive.blog/~witnesses
Gift and tip CTP tokens to awesome content creators using the brand new @CTPtips Bot!
Stake CTP and use the prompt !CTP to gift tokens to your favorite creators!
Posted Using LeoFinance Beta
---
---