Jongo's DeFi Strategy With Splinterlands
Disclaimer: I'm not an investor. I've got the technical knowledge of a toad. And when the topic of DeFi starts showing up, I cringe and try to find shelter. The following post is just what I have been doing (and plan to do) for the near future with my SPS journey on #Splinterlands
It's been well over a week now, since our beloved SPS air drop ended!
And in all honesty, it really hasn't been that bad. Sure we miss it, but at the end of the day, we're seeing many more use cases and exciting developments on Splinterlands that is exciting fans of the game on many levels.
I mentioned my 'plan' last week in a post but there was this glaring issue that kept popping up last week...
The DeFi pools, weren't yet paying out!
O.K., let me do a little bit of story time to help frame this situation better....
One of the main reasons I have stayed away from DeFi as a whole is because...I hate MetaMask. I can't stand Ethereum, BSC, Solana and every single blockchain that requires me to pay a bunch of fees on the most unfriendly user experience known to mankind.
Truth be told, I've lost out on a lot of opportunties because of my failure to embrace MetaMask and those related blockchains. However I've been pretty happy overall in my bubble here on Hive. So when TribalDex announced liquidity pools and essentially all the DeFi features of 'the other chains', it caught my attention.
Of course, I needed to do my homework and once you understand this stuff it does make it so much easier. But there are two major benefits for me personally, to focus on TribalDex when it comes to acquiring SPS.
1. It's fee-less!
2. It's on Hive!
So I was all excited last week for when the air drop ended, and we could dive into the liquidity pools that were being offered...However, it didn't seem to be active and the rewards didn't show up right away. Thankfully, it's all ready now and just....WOW!

Now this has gone down quite a bit since last week, but still...
Earning 123% on the SPS-SWAP.HIVE pool...And just under 100% on the VOUCHER-SWAP.HIVE pool is a no brainer for me.
Impermanent loss doesn't even factor into my equation because....I never lose! If I lose Hive, I get more SPS. Of I lose SPS, I get more Hive...And the same with VOUCHER. Just brilliant. What's so cool is that you can manage a lot of this directly inside of Splinterlands when it comes to claiming rewards, but to add (or remove) from the pools you'll have to go to TribalDex itself...

So my game plan is as follows...
Step 1: Staking SPS inside of Splinterlands
This still earns around 30% APR, and you can easily manage your SPS holdings directly inside of the platform. I'll try to add between 50-100 SPS each week and get that staked. However what will I do with the excess SPS and VOUCHER I'm earning?
Step 2: Increase my shares in the SPS-SWAP.HIVE & VOUCHER-SWAP.HIVE pools
Nothing huge but....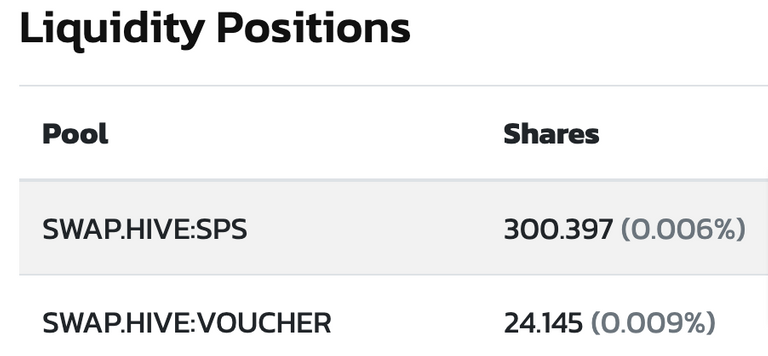 I'm just getting started, but I have targets I want to reach by the end of the year. I'm going for 1000 shares in the SPS pool and 250 in the VOUCHER pool.
This will be a slow and steady approach, but as both these pools are paying out in SPS...I can't help but be a little bullish lol
On top of all the amazing use cases coming up for the game itself, the Genesis League Soccer news today should get people asking themselves...How can we get more SPS? lol
Well, thanks to @splinterlands and TribalDex, it's stupid simple!
DeFi on Hive...What a fantastic concept!!
---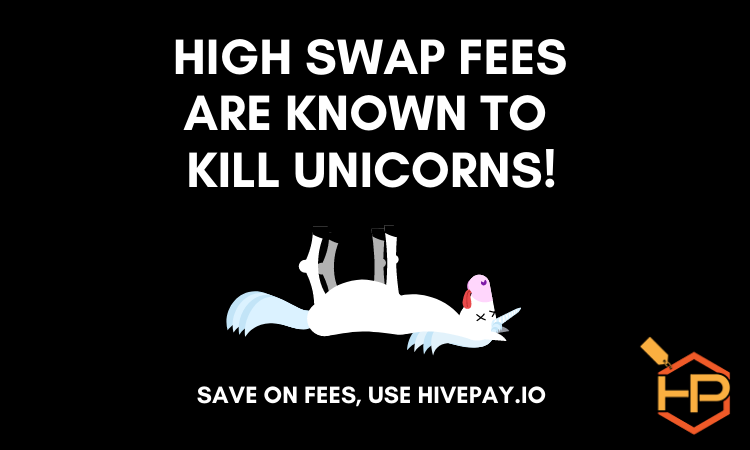 Save BIG on all your Swap.Hive / Hive needs with HivePay:
Vote for our Witness Node (clicktrackprofit) On..
Hive:
https://peakd.com/me/witnesses
https://wallet.hive.blog/~witnesses
Gift and tip CTP tokens to awesome content creators using the brand new @CTPtips Bot!
Stake CTP and use the prompt !CTP to gift tokens to your favorite creators!
---
---